The little man is a huge fan of arts and crafts and we were really excited by the arrival of the Fuzzikins Craft Cottontail Cottage play set from Interplay. It's a 3D pop up play house with two rabbit figures and various pens and stickers to enhance the cottage.
The set includes a large pop up 3D cottage with furniture, two Fuzzikins bunny figures, a white plastic garden fence and a range of stickers and colouring pens to decorate your bunnies and your cottage.
The set is pretty easy to set up. The 3D playhouse looks like a book and simply opens up to reveal rooms of the cottage with built in furniture. It's made using pretty sturdy card and has withstood the little mans 'not so gentle playing' well. The only issue we've had really is we've found it quite difficult to lie flat. As it folds up like a book for storage, it loses its shape easily and when opened again, doesn't like flat so we have to spend ages weighting it down before the little man can play with it properly.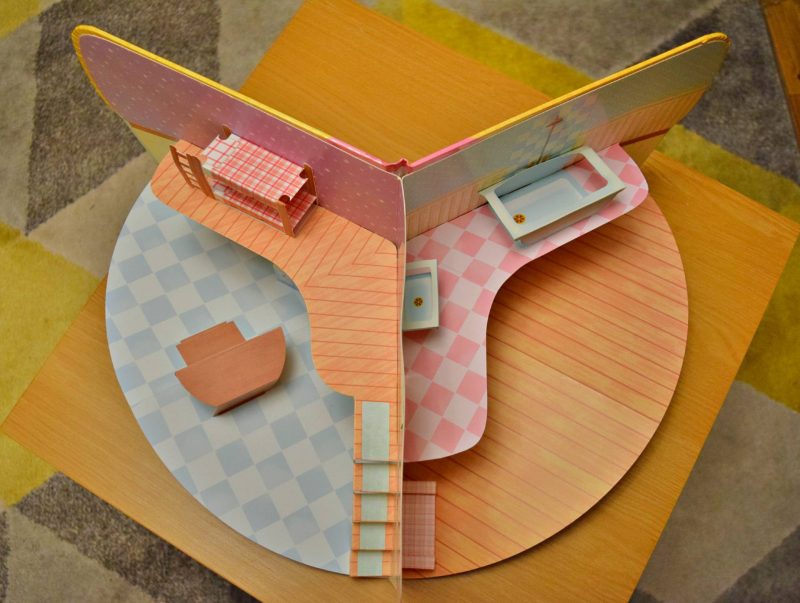 The bunnies are a huge hit. They're made of plastic and are coated in a fuzzy 'fur'. Little people can use the felt tips pens that are included to colour the rabbits in with their own designs – just make sure you give them a few minutes to dry as the pen is easily transferred to other surfaces if not completely dry.
The little man is a huge fan of colouring and drawing so he thoroughly enjoyed colouring in the little bunny stickers which can be stuck on the walls of the cottage (or all over the house in our case!)
The Fuzzikins Craft Cottontail Cottage retails at £19.99 but is currently on offer at Amazon for £14.99. It's aimed at children aged 5 years old + and would make a great gift idea. It's a great way to encourage imaginative play and the little man will sit chatting away to the bunnies for ages whilst moving them round the cottage. It's an ideal toy for us for quieter times, perhaps those afternoons when Mammy is shattered but the little man still needs entertaining.
* We were sent the play set in return for an honest review.