The little man has a vast range of toys, from cars to dolls and everything in between. He was recently sent the BABY Born Interactive Wonderland Dragon which is suitable for child aged 2 and upwards and slightly different to the other type of toys he plays with.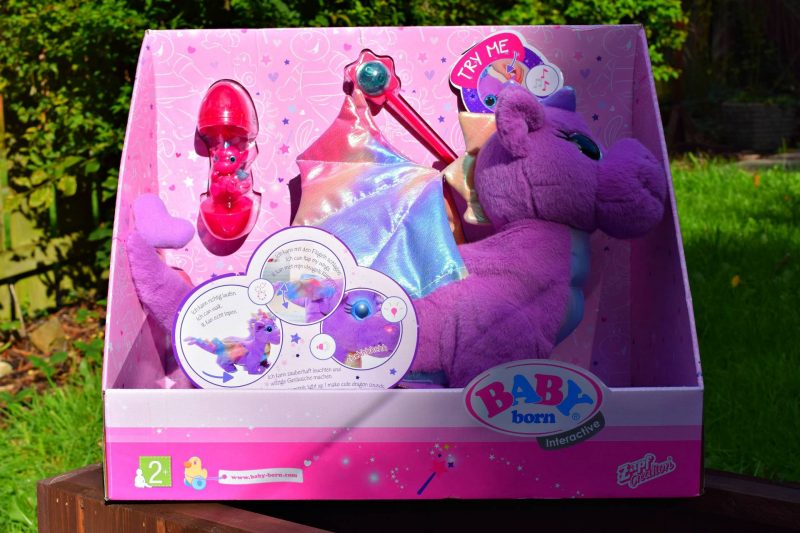 Inside the box there is a large purple dragon, a small baby dragon that fits inside an egg and a magic wand. The dragon has super soft fur so although it's interactive, it's still perfect for cuddling.
The BABY Born Interactive Wonderland Dragon is battered powered and takes 4 AA batteries that are supplied in the box ( although they weren't very powerful and we had to replace them almost straight away).
The dragon has various touch points that make her interactive, pressing her ear makes her eyes light up and sparkle and she also makes cute little 'dragon'noises. The wand is used to gently (or smash, if you're a toddler) her forehead which makes her walk forward whilst making noises and flapping her sparkly wings. The little man loves watching the dragon walk round the room and claps as she flaps her wings.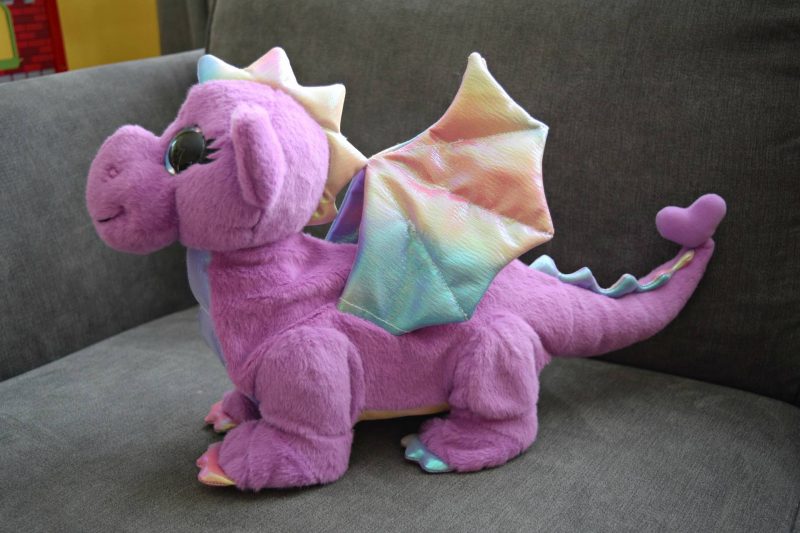 The dragon also has a small plastic egg that the smaller dragon fits inside, this then fits into a hole under it's tail. It's a great addition for my baby obsessed toddler. He loves to pop it out from underneath and has become quite attached to the baby dragon.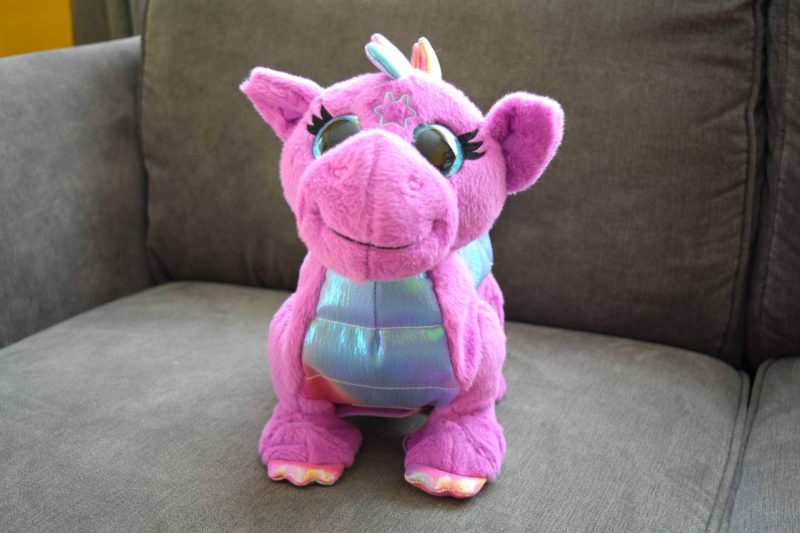 I love how sweet the dragon is and the fact it's not loud and annoying like some of the little mans other toys. The BABY Born Interactive Wonderland Dragon retails at around £54.99 so is a little on the pricey side but I think a younger child will be very impressed with the things it does and it's cute little face. I like the fact that the quality is really good and the toy has enough features to keep my little man entertained.
*I was sent the toy in return for an honest review.