It's rare that hubby gets five minutes peace when he's in the house, so he was excited to have an excuse to sit down and make up the Meccano Ferrari 488 spider from Spin Master.
The kit comes with 305 durable metal parts including rubber tires, pose-able steering, 2 ergonomic tools and easy-to-follow instructions.
We have junior Meccano for the little man so I had an idea of what to expect. However, I hadn't expected there to be so many tiny, fiddly pieces.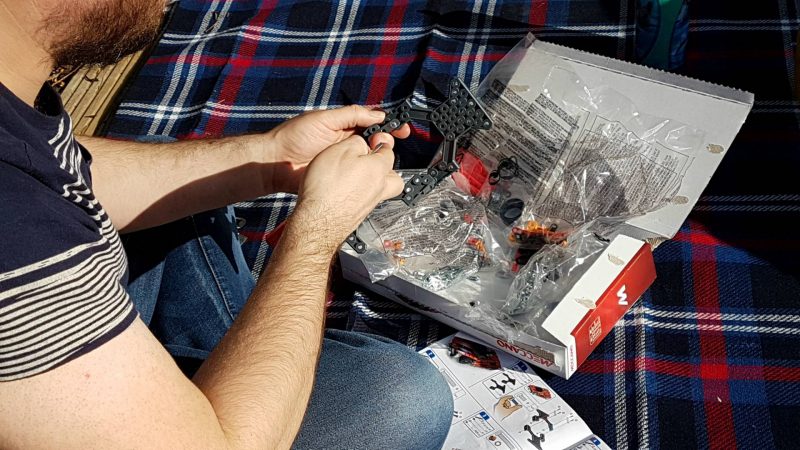 It certainly wasn't an easy build, even for a child like 35 year old. The box states it's aimed at children 10 years or over but I think that's maybe a little optimistic. I can't imagine many ten year olds would be able to put it together without quite a bit of adult intervention.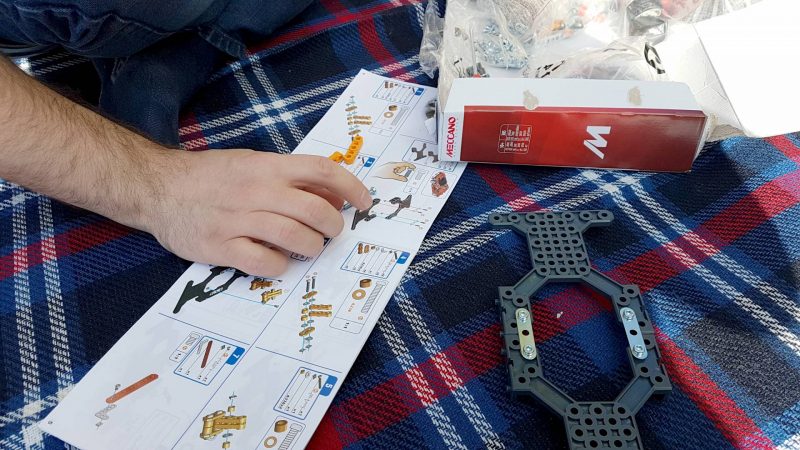 The parts are separated into individual packets when they arrive so we found it easier to separate each selection of pieces into the little mans plastic bowls (this was my job!). It meant smaller bits were easier to find and we didn't have to keep rummaging through the bags.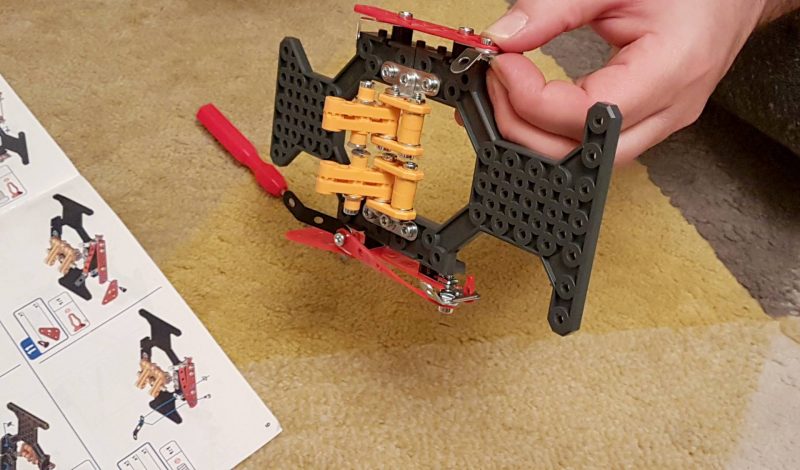 It took hubby around two hours to put together so it's not a quick build. He did rant a couple of times, purely because he found some of the parts quite fiddly ( I blame fat fingers). He was grateful to find the instructions showed the exact scale of the screws so he could hold them up to check he was using the correct ones.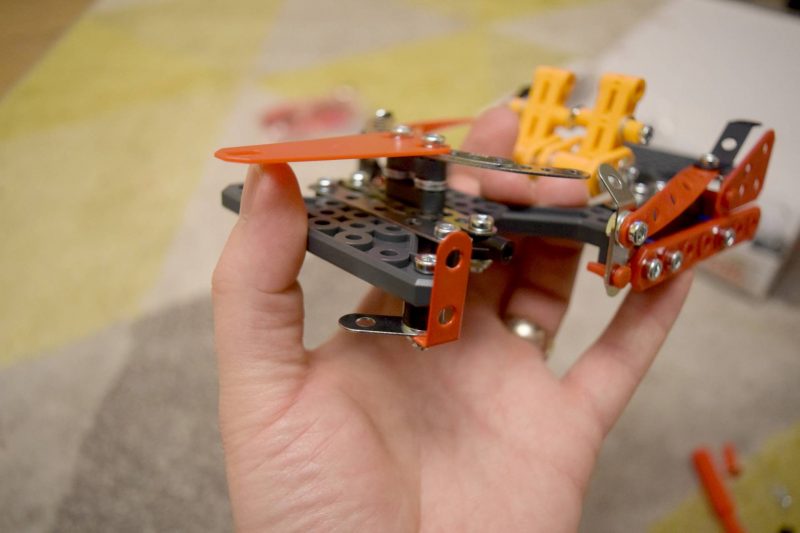 Despite a few issues with the smaller parts, hubby said he really enjoyed putting it together and found it quite therapeutic – perhaps because he did it with out having the TV on or looking at his phone.
Once it started to take shape, the car looked pretty impressive. The pieces are robust and fit together well.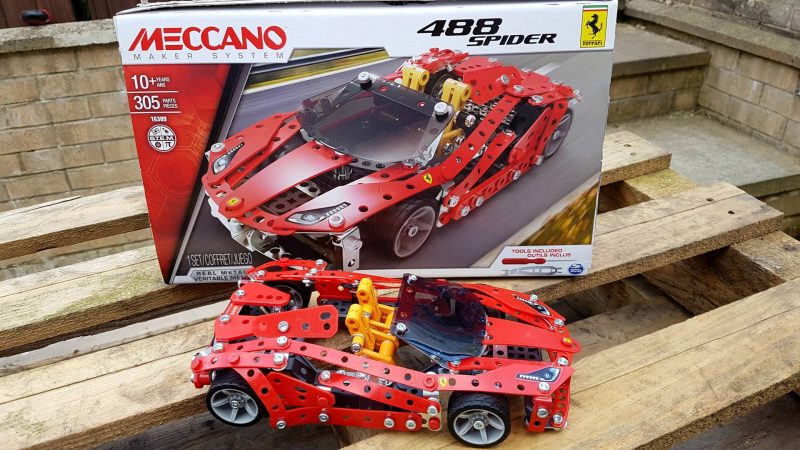 Made up, the 488 Spider is sturdy and looks good. The little man has demanded it goes on display in his room, and I'm sure when he's a little older he'll enjoy taking it apart and rebuilding it with his Daddy.
If you fancy trying out the Meccano Ferrari 488 Spider building kit, you can pick it up from Amazon for £29.68.
I think the building kit would make a great gift for an adult or a teenager who has a little bit of adult assistance.
* We were sent the building kit in return for an honest review.