Collaborative post
Since having my second baby I've failed to find any motivation to loose my excess weight and have become stuck in a cycle of grazing and picking at food rather than cooking proper meals. I cook a family meal on an evening but when I'm left to my own devices during the day, I struggle. I often don't eat anything until lunch time and rather than cooking something healthy and sitting down to eat it, I'll often grab a calorie laden sandwich and a bottle of pop from a shop to eat on the go.
I recently tried out Dietbon diet ready made meals delivery service a try in an attempt to kick start me into loosing weight and hopefully help with a healthier approach to eating.

What Is Dietbon?
Dietbon is a French weight loss program that delivers 6 days of meals, breakfasts and snacks each week to your door with the aim to help you lose weight. On the 7th day you choose and make you own healthy meals. This allows a bit of flexibility and means you can eat out of dine with friends if you wish.
Their diet program includes breakfast, lunch, evening meal, dessert, snacks and two different flavoured teas to drink. The only things you need to add are fresh fruit, fat free yogurt, salad and vegetables to go with your meals.
The ingredients in Dietbon's meals are 100% natural with no additives, preservatives or artificial colourings. There are also no GM ingredients, artificial sweeteners or palm oil.
and I was blown away by the amount of variety on offer. There's no need to eat the same thing over and over as there are lots of different things to choose from. Prices start at £44 for the Dietbon program.
How Much Weight Can I Expect Lose With Dietbon?
The Dietbon weight loss program is designed to help you lose between 1 and 2 pounds per week due to a calorie deficit.
Sounds Good, What Happens Next?
Once you've decided to go ahead with Dietbon you'll be given a telephone consultation with a dietician before you start the programme. My consultation lasted around half an hour as was very helpful. The dieticiation was extremely friendly and knowledgeable. She asked questions about my eating habits and gave me advice and tips on things I could do to help myself stay on track.
You food is delivered via DHL and you're kept up to date with delivery timings.
My delivery consisted of a 1-week meal plan which consisted of main meals, breakfast and desserts as well as 2 packs of Detox tea ( Vitalize Me to energy and focus / Keep Calm – to destress and relax) as well as their My Dietbon Guide to Success booklet. The booklet which will help you learn more about the weightloiss program, what to expect and it even has some recipe suggestions for your "Free Day" when you prepare your own meals rather than eat the ready meals. The guide also explains exercise, motivation and reminds you to drink at least 1.5 litres of water each day to help with weightloss and keep you hydrated.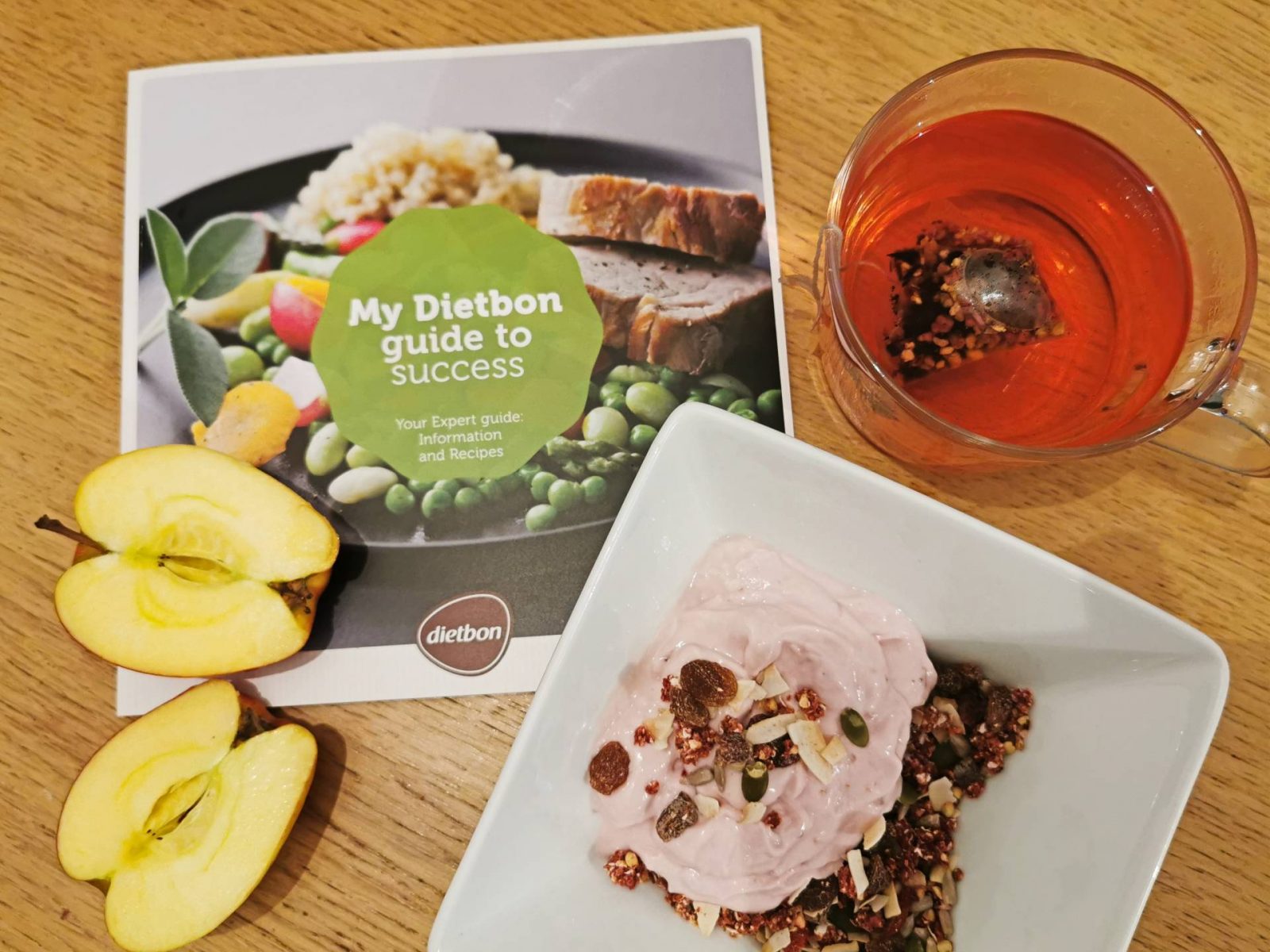 The food
I wasn't too sure what to expect from the food, especially when I found out they don't need to be refrigerated, they can simply be stored in a cupboard. I chose the following things : –
Breakfasts
Organic crispy muesli with super fruits
Main meals
Organic Chicken fillet pieces with carrot and potato puree
Mexican meatballs with pasta, vegetables and tomato sauce
Beef Bourguignon
Chicken fillet with rice and almond sauce
Marengo Veal
Sautéed pork with diced vegetables and bacon
Chicken and Asparagus risotto with Porcini mushrooms
English Beef stew and its winter vegetables
Roast chicken fillet with mashed potatoes
Soy steak with mashed potatoes and pumpkin puree
Oriental vegetable and pasta soup
Spicy tomato and beef soup
Desserts
Organic Apple and Pear compote
Snack
Nuts, Almonds and Chocolate cereals and buckwheat bar
I was very pleasantly surprised. The meals look like a typical ready meal. They're in plastic containers with a cardboard sleeve and need to be heated up before eating. You just need to reheat it in the microwave or place it in a pot of boiling water for few minutes and the meal is ready. The preparation is really easy which makes the meals perfect for taking to work.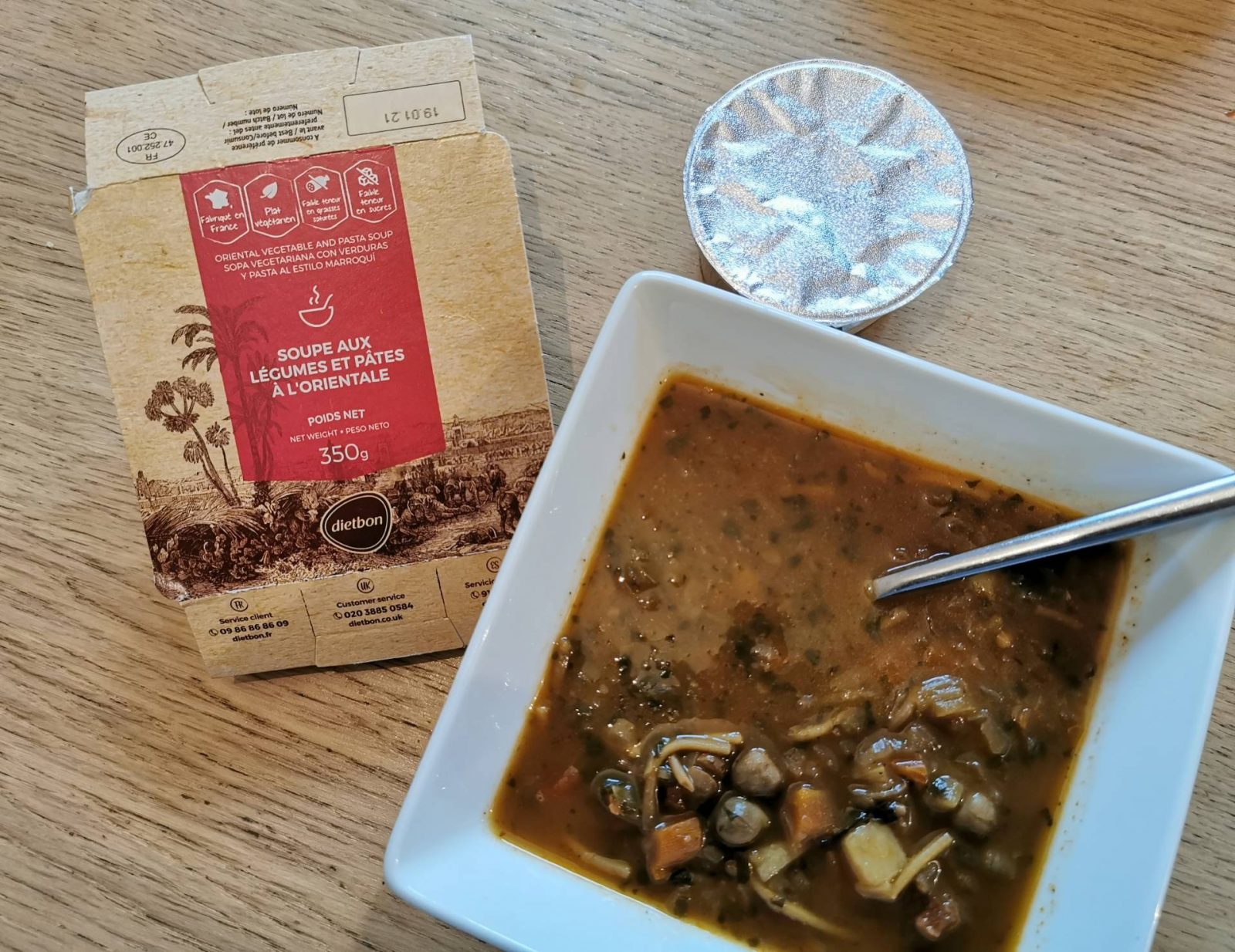 I'd read a few reviews about the meals prior to trying them out and a couple if the reviews mentioned that the portion sizes were quite small however, I really didn't think they were.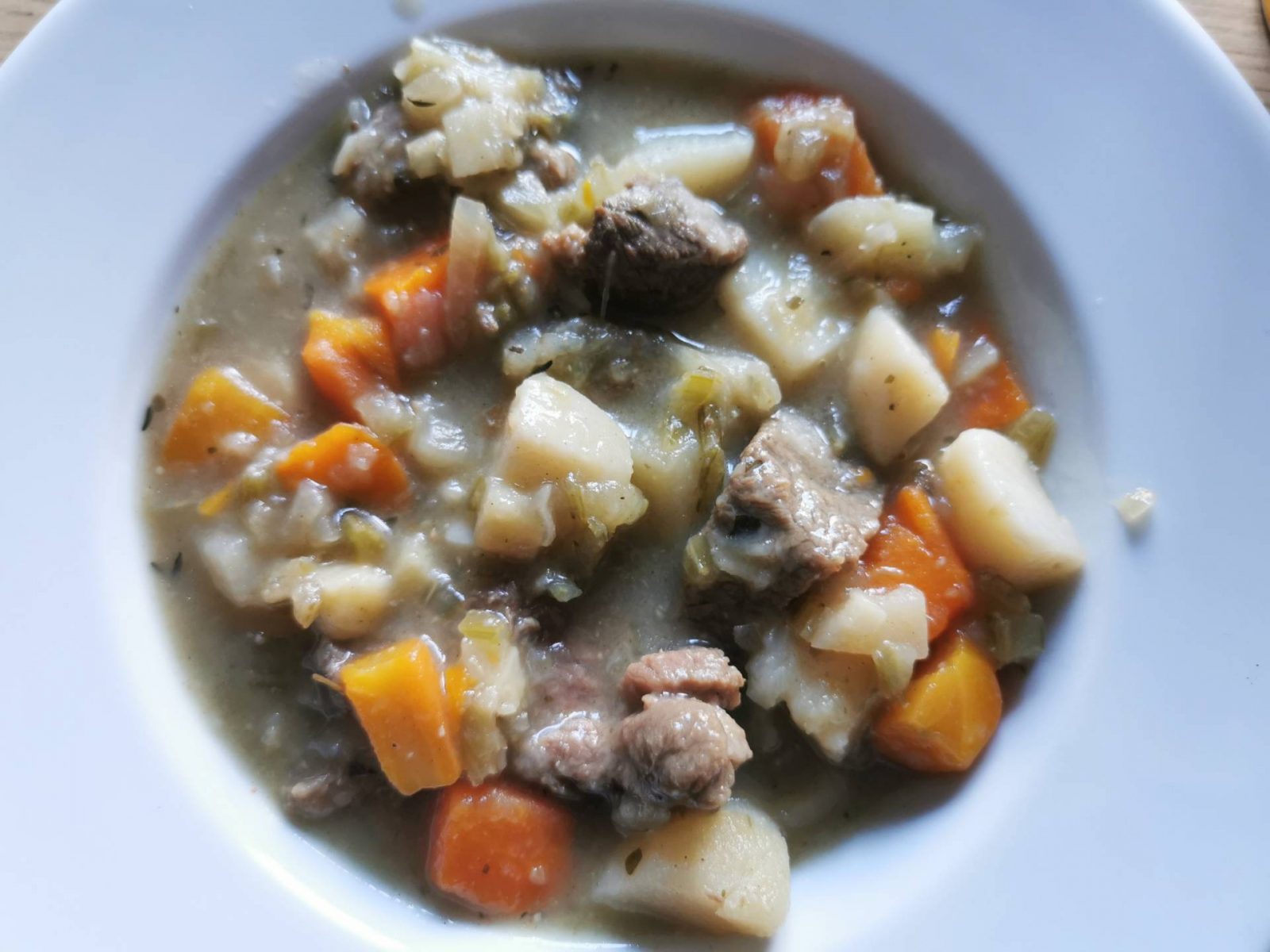 I thought the portions were pretty good and I wasn't left feeling hungry after any of the meals.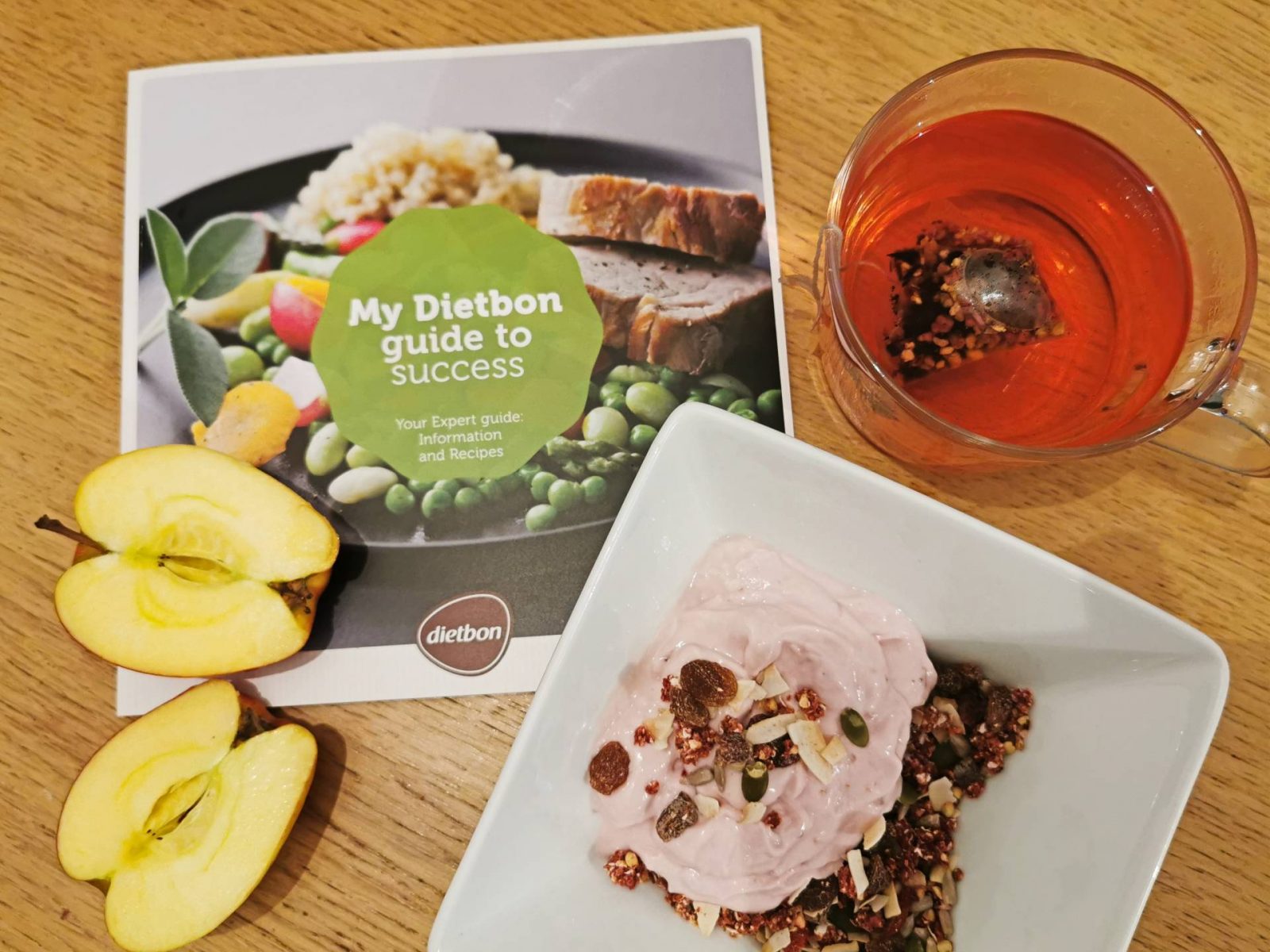 I enjoyed all of the breakfasts, snacks, main meals and soups that came within my order but I wasn't hugely keen on the Organic Apple and Pear compotes that I had chosen as my desserts. I could maybe eat one or two, but definitely not something I would eat every day.
My favourite meals were Chicken and Asparagus risotto with Porcini mushrooms, Marengo Veal and the Soy steak with mashed potatoes and pumpkin puree but all of the meals were tasty and I was very impressed by how tender and juicy the meat in each one was.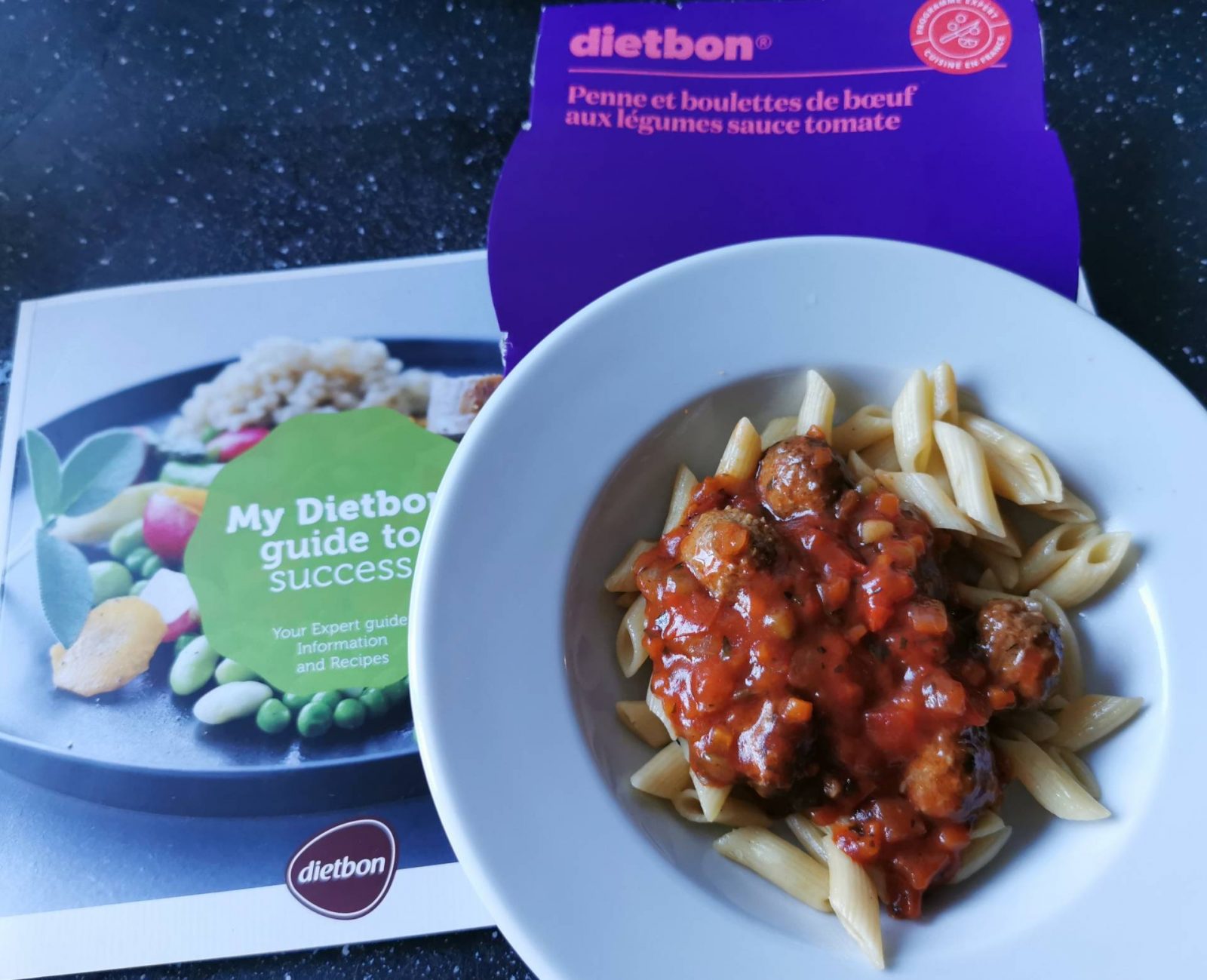 Is it easy to follow?
Yes! Not having to plan or prepare meals was great. I think it would be especially helpful when I return to work after my maternity leave.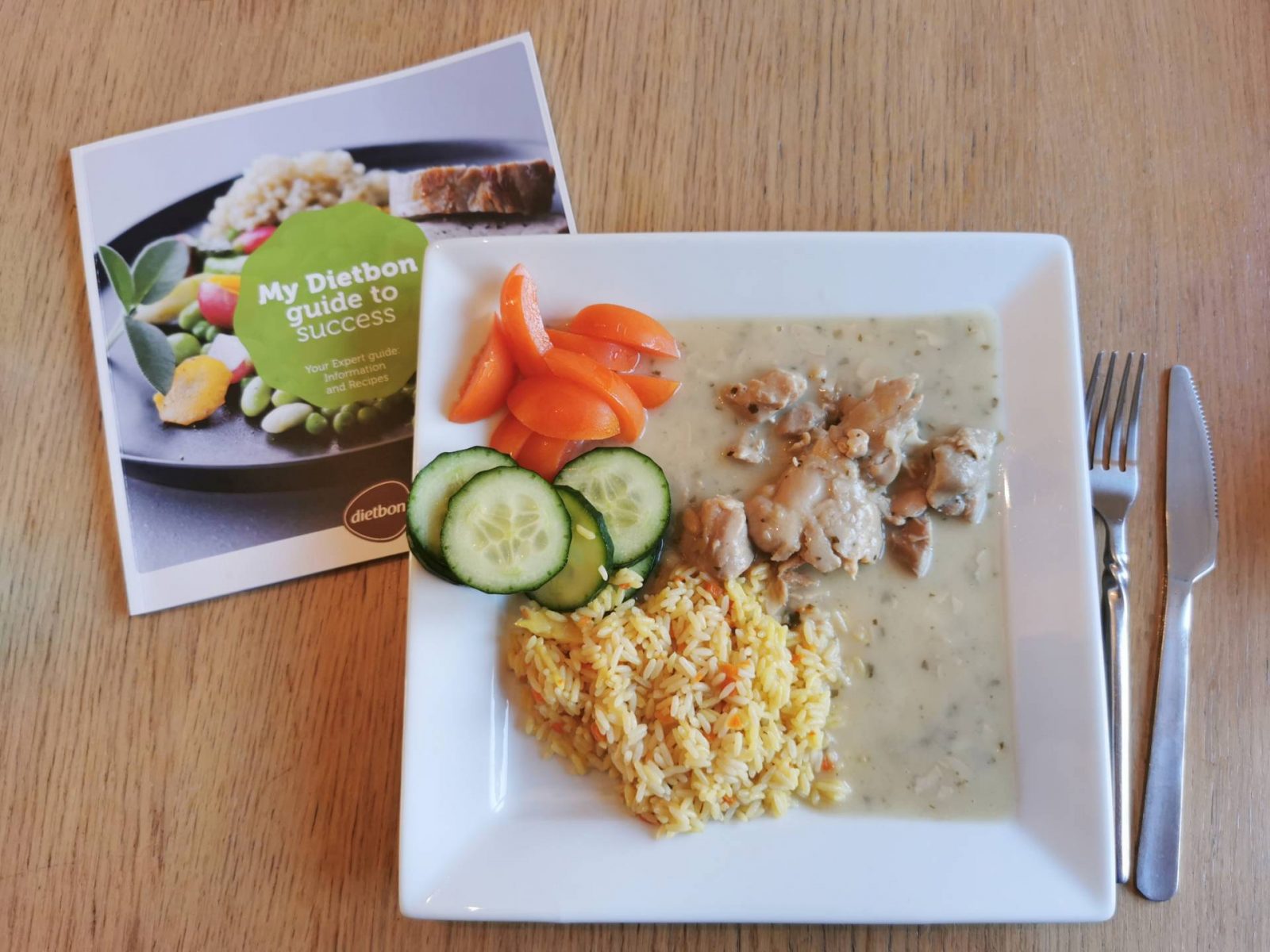 They were really handy to throw in the microwave at lunch time, meaning I could eat a proper meal without having to prepare anything in advance. I found them great to eat at the same time I fed Little E at lunch time.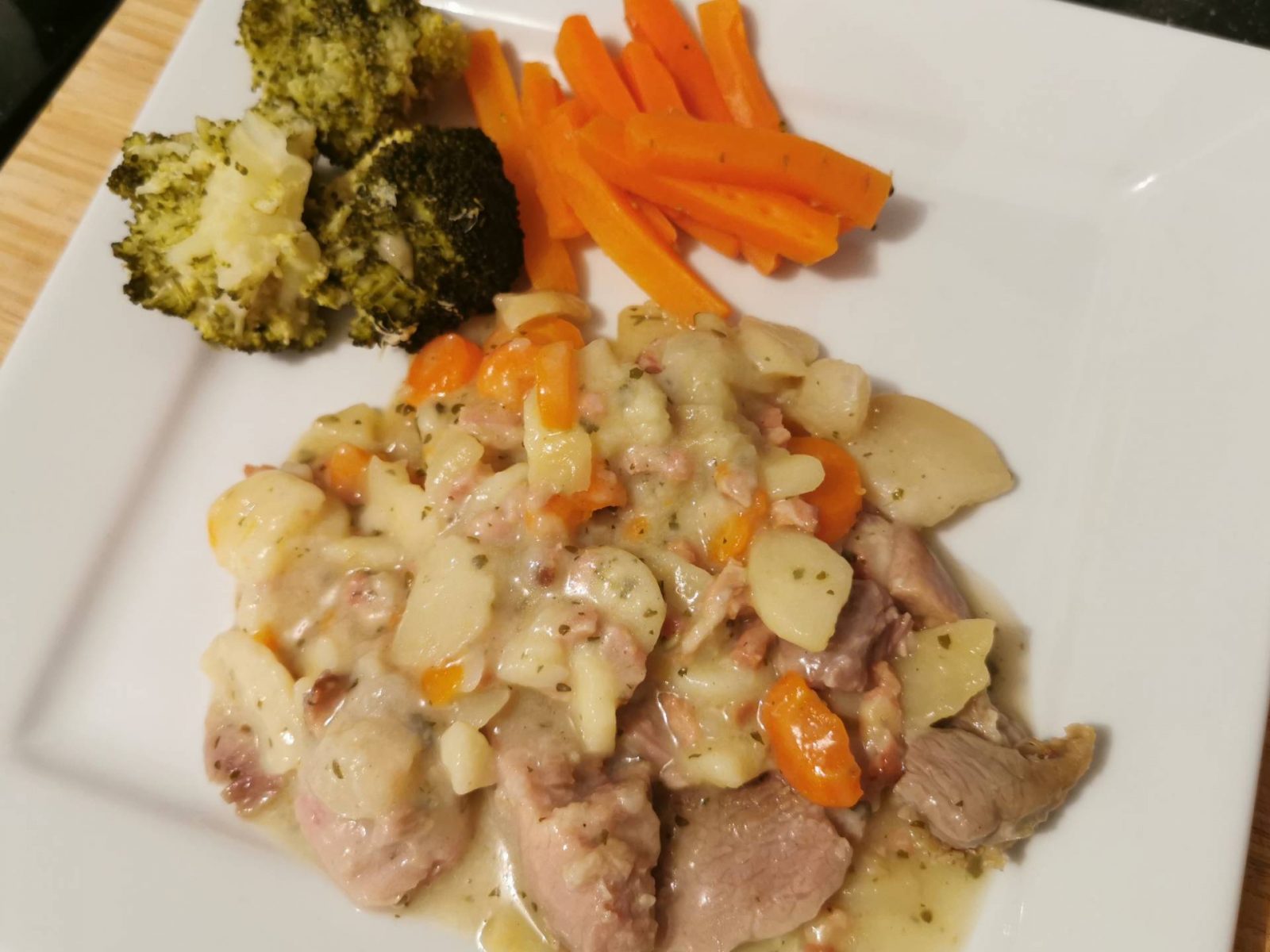 Is there anything I didn't like?
I enjoyed almost every meal I ate. I didn't like the mashed potato that came with one of the chicken meals but other than that, I found everything tasty and full of flavour.
I'd like to see variety of options available for breakfast,snacks and dessert as I wasn't really a fan of having to eat the same thing each day ( even if they were tasty). I would have prefered to see a 'variety pack' or 'mixed box' of each so there were different choices each day.
Would I recommend the Dietbon program?
Yes, if it's something that would suit your lifestyle and budget. It's probably more suited to single people or couples without children. It would be less cost effective if you had children or a larger family as you'd be paying for the Dietbon program but also having to do a weekly shop for the rest of the family.
I lost 4lb during my weeks trial of Dietbon which is pretty impressive. I found the food and extras really tasty and I really liked the detox teas that were included. I didn't really feel like I was on a diet and didn't feel overly hungry so I was impressed by Dietbon.
If you'd like to try the Dietbon plan you can benefit from a 15% discount with the code WELCOME as well as 28-day Morning & Night detox teas from free if you use this link.
Collaborative post