I was recently invited to try out an American style afternoon tea at the Hilton Garden Inn in Sunderland. Located on Vaux Brewery Way, with a view of the Stadium of Light ( a great selling point if you want to drag your other half along with you) the hotel looks uber glam with contemporary lighting and smooth modern interior. It's a stones throw from the City centre, making it the perfect place to stay if you're visiting the city centre.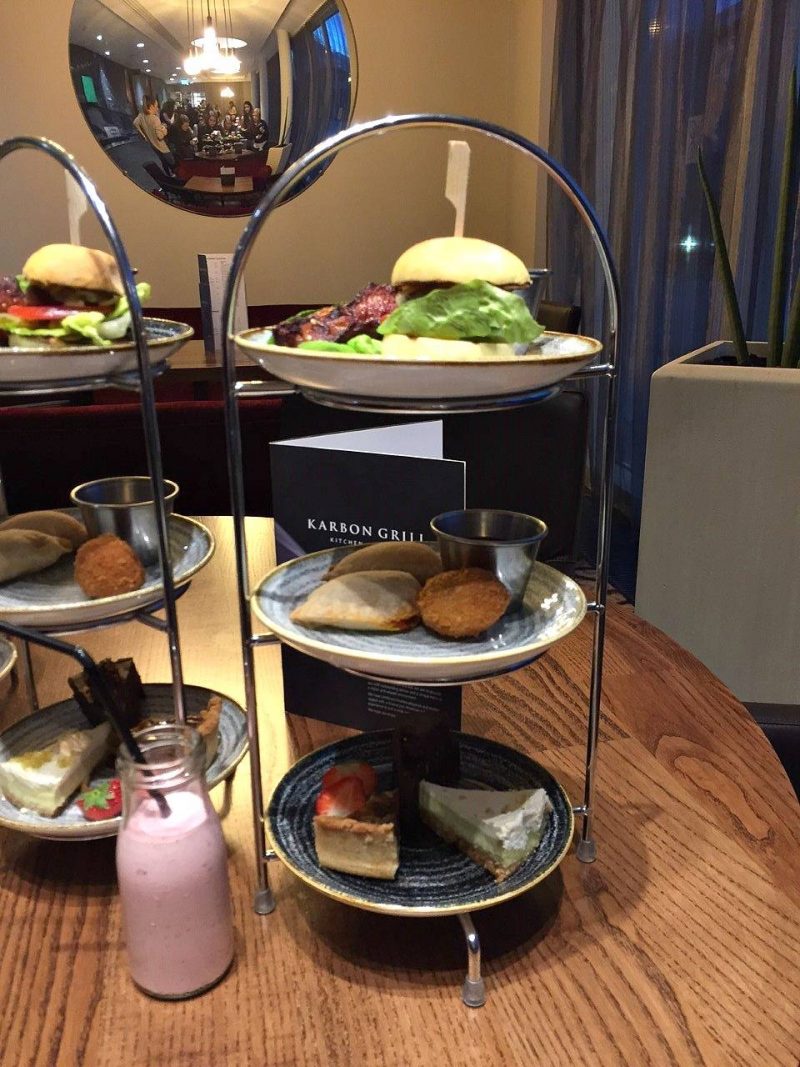 Our afternoon tea was served in the Karbon Grill, the hotel's restaurant and bar and was served on traditional style tiered cake stands. The presentation was the only thing that looked traditional though, there were no dainty sandwiches or cream scones, the cake stands were filled with tasty American treats like mini burgers, spicy Buffalo Chicken wings and mini calzone pizzas.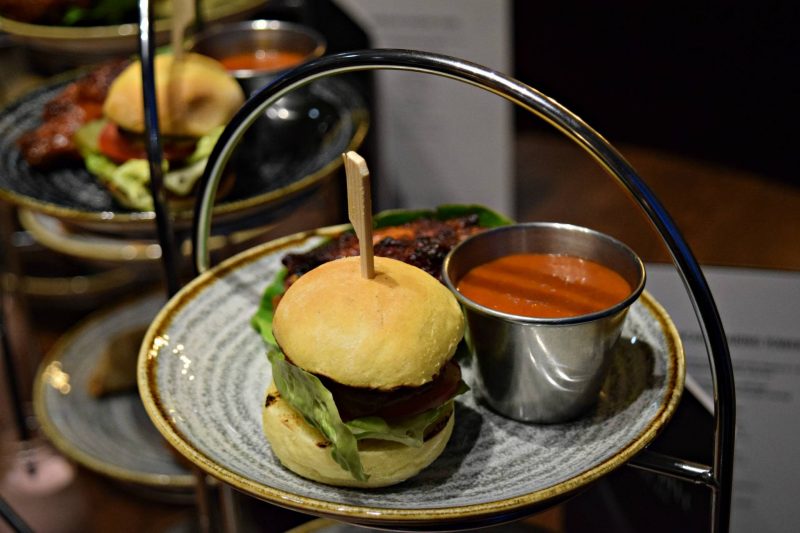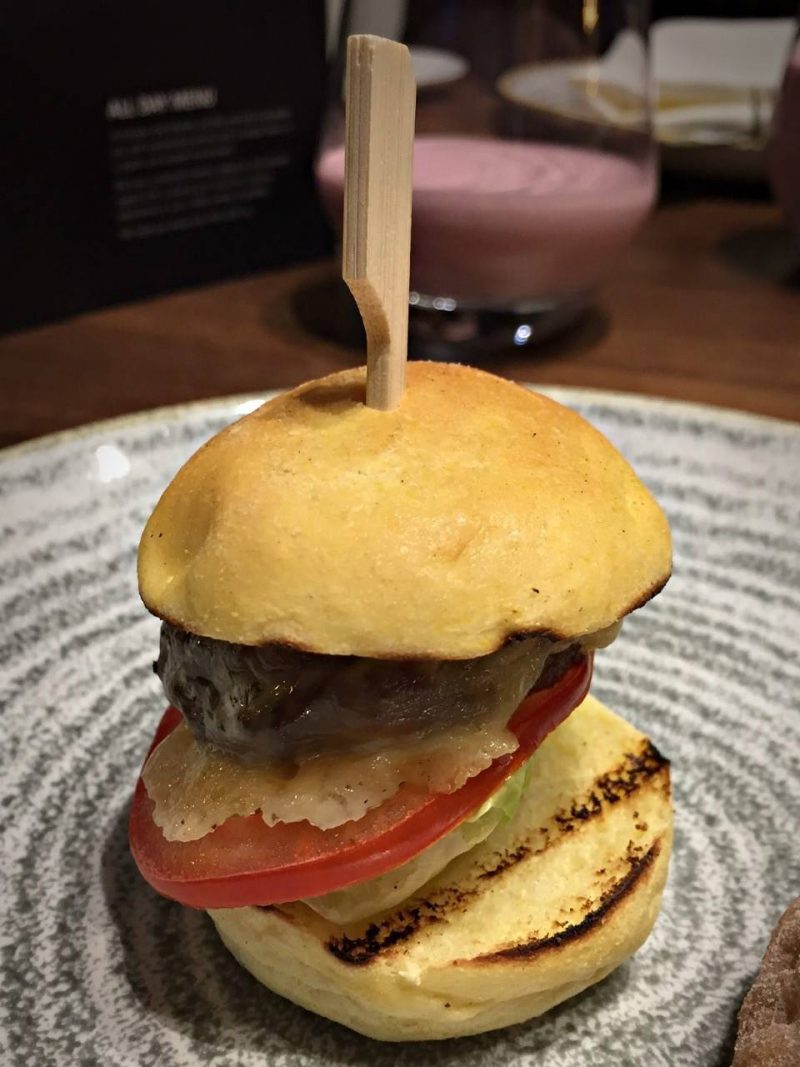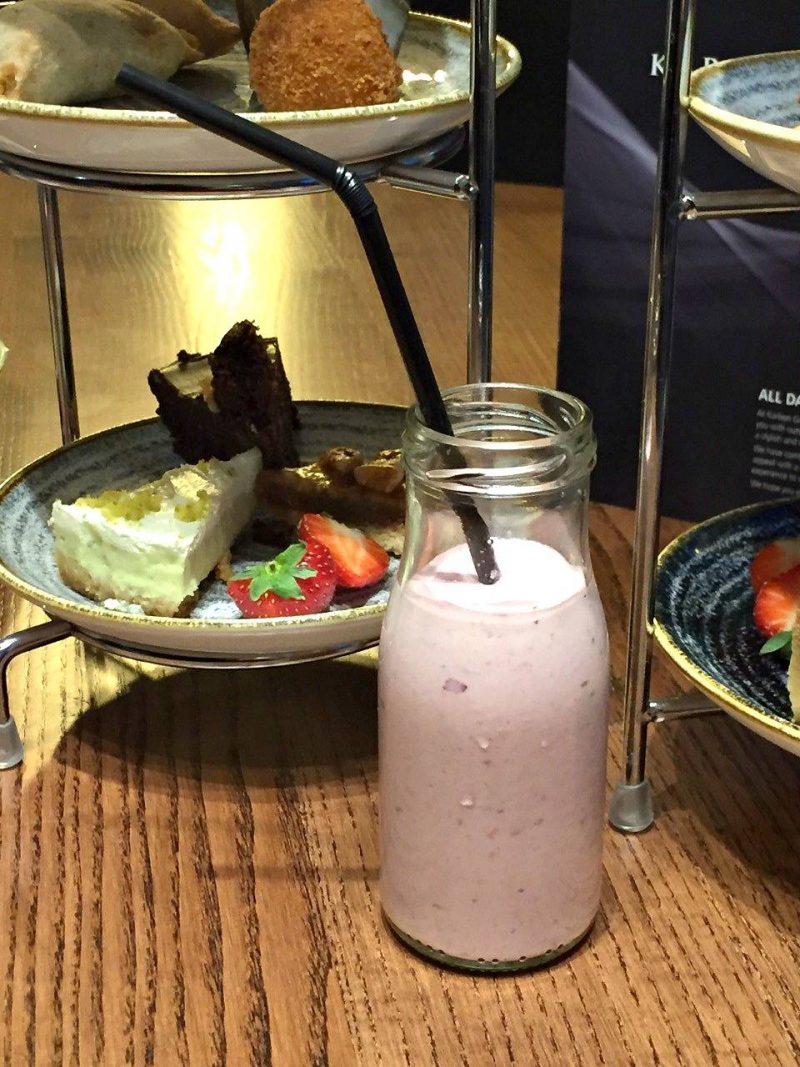 Fear not cake lovers, the lower levels of the stands were filled with mouthwateringly delicious chunks of Key Lime pie, Pecan Pie and a chocolate fudge cake.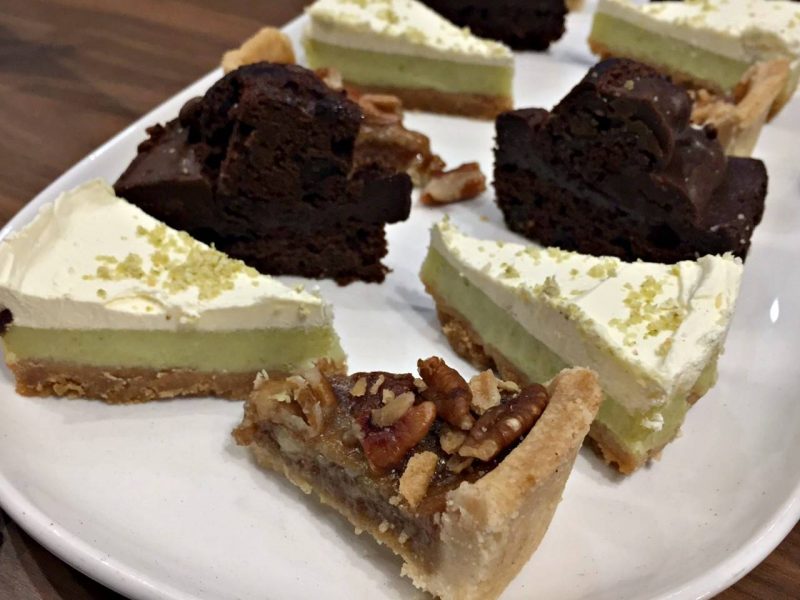 The food was really tasty and a refreshing change to more traditional afternoon tea's. My favourite things were the Cheese and Pickle Bites and the mini calzones, I could have quite easily snacked on them all night.
The food was washed down with super thick and creamy strawberry milkshake – without a doubt, one of the best shakes I've ever had. I've literally been dreaming about it since I drank it.
The American afternoon tea from the Hilton Garden Inn costs £14.50 per person and it must be ordered for a minimum of two people (each person gets their own stand filled to the brim with tasty goodies).
It's definately worth a visit, especially if you'd like to try and different take on afternoon tea. We'll be returning very soon, I NEED that strawberry milk shake!
*I was invited along to try out the American Afternoon tea.