Anyone else find buying for men a complete nightmare? Do you usually stick to the socks and underpants fail safes?
Here are some ideas for you to try this year. I'd love to hear if they're a hit with your favourite fellas.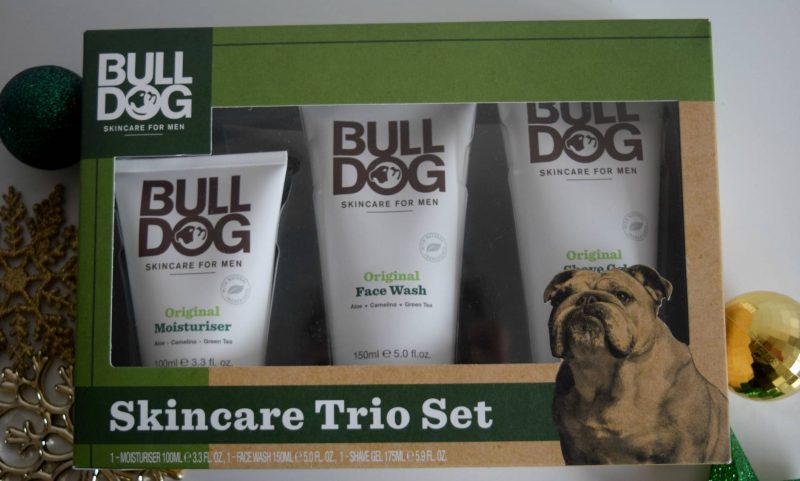 Bulldog have been around since 2005 and their products are made to specifically target issues that men may have. Bulldog products are available in 'sensitive', 'oil control', 'protective' and 'anti-ageing' so there's something for most requirements. Their products are all suitable for vegans and vegetarians and contain natural ingredients.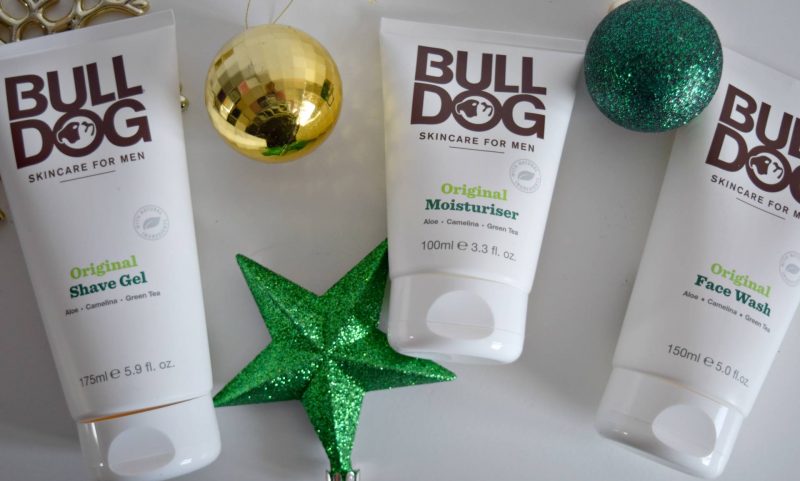 This tidy little trio is ideal for Christmas. It contains a hefty tube of Original Moisturiser, Original Face Wash and Original Shave Gel which I'm sure will go down a treat with your beauty conscious male. At just £12, it's a complete steal and ideal for that Secret Santa gift. The products have such a lovely refreshing scent that isn't overpowering. Hubby is super impressed with the Original Moisturiser as it is absorbed quickly into skin without any greasiness. I'm impressed because he no longer needs to secretly steal mine!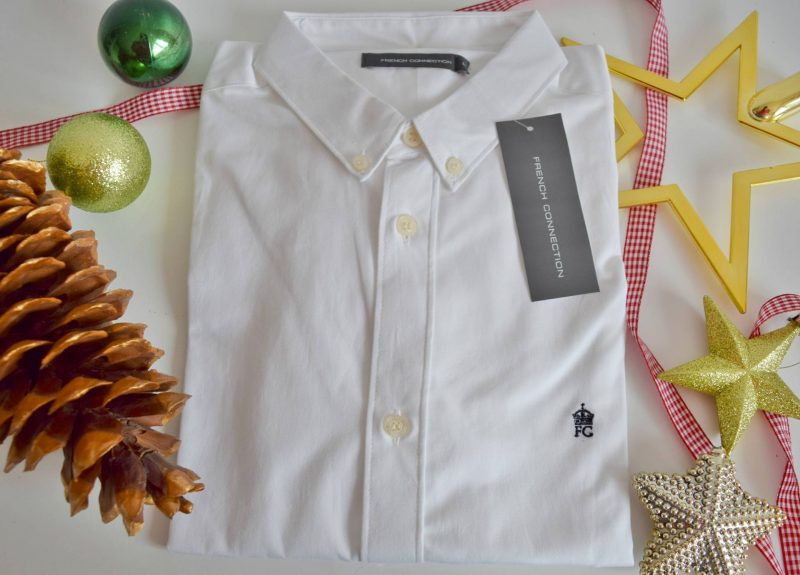 What about something to wear?
This crisp, classic French Connection shirt is the perfect gift for a man who likes to look smart. It's made from 100% cotton and feels expensive.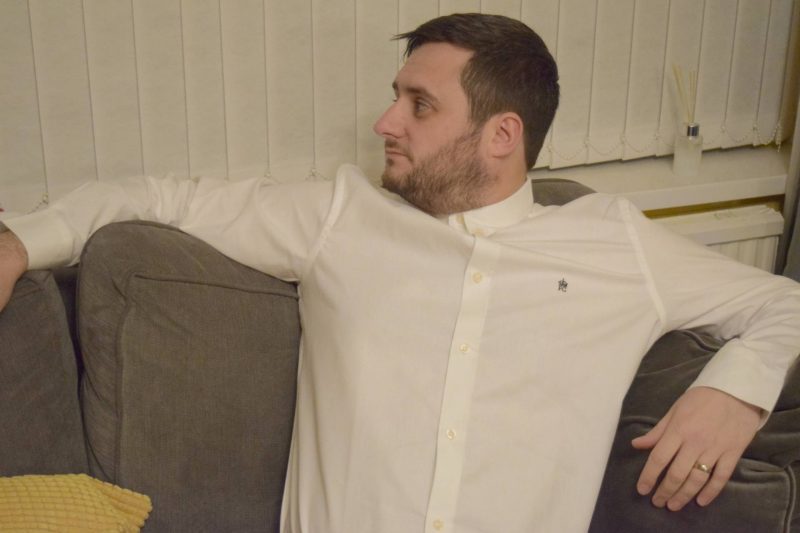 The shirt has the French Connection logo embroidered on the chest and a button down collar. The double button cuffs make it ideal for work or something more fancy, perhaps a Christmas party?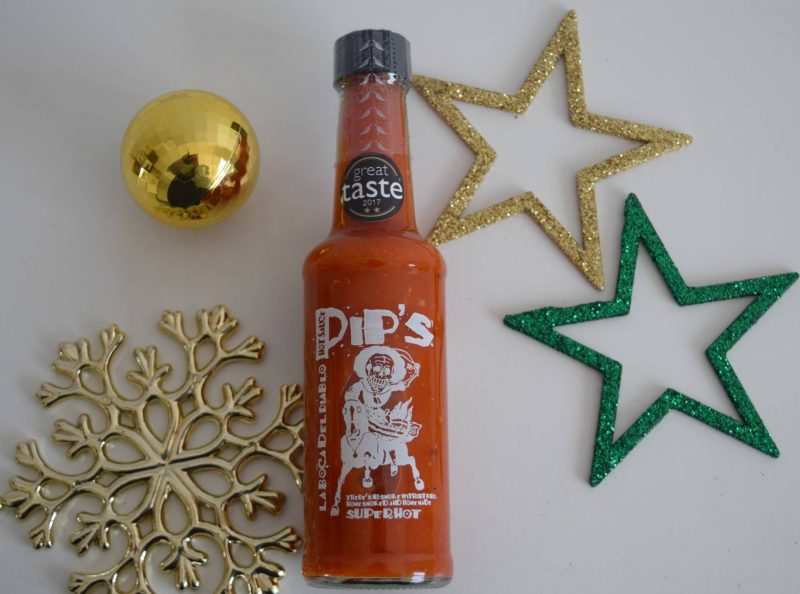 Have a man that loves something spicy? Add a bottle of Pip's Sauce to their stocking. The sauces are crafted in small batches so the quality is second to none.
The La Boca del Diablo is the first sauce from Pip's Hot Sauce. It is made using all natural ingredients and includes smoked garlic, chillis, peppers and a touch of fresh lime to sharpen the deep smoky flavor.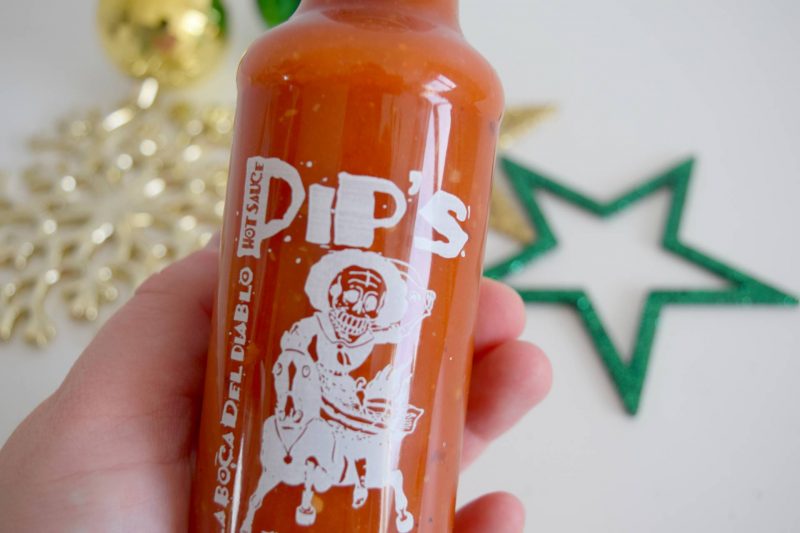 La Boca is not over powering, whilst it has a nice kick it won't over power the food you put it on or in. It can be used on scrambled eggs, in your pasta or for dipping! I love adding it to a cheese board and dipping my cheese, crisps and crackers in it. Hubby likes to add a splash to his bacon sandwich. We both love it. It's spicy without burning your face or making your eyes want to fall out.
I'm desperate to try the Nagatropolis sauce too. Naga Ghost chillis, scotch bonnet and Thai birds eye chills. Wow.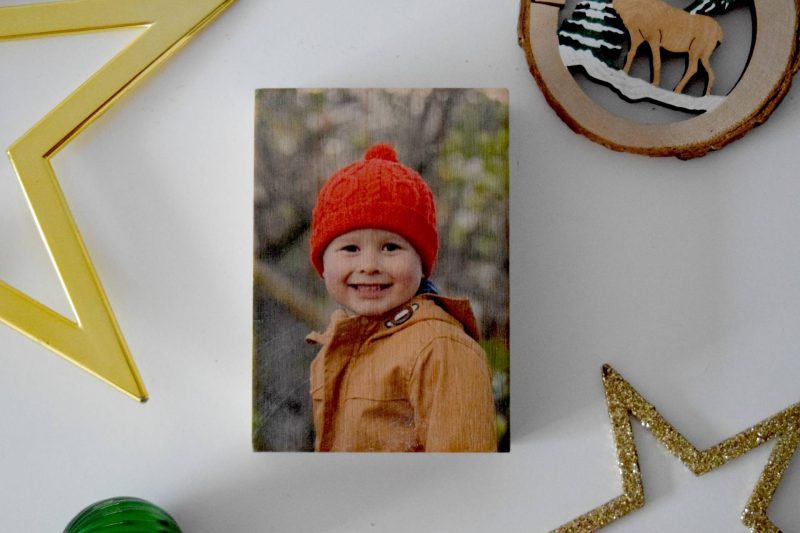 I think sometimes we forget that men like personalised gifts too.
I think these wood photo prints are such a great gift idea. They're made using natural wood and are available in 5 different sizes. You can choose any photo to have printed onto them and I love the wood grain effect. I think they make a great alternative to a photograph and they're such good quality, they even come with a 5 year guarantee!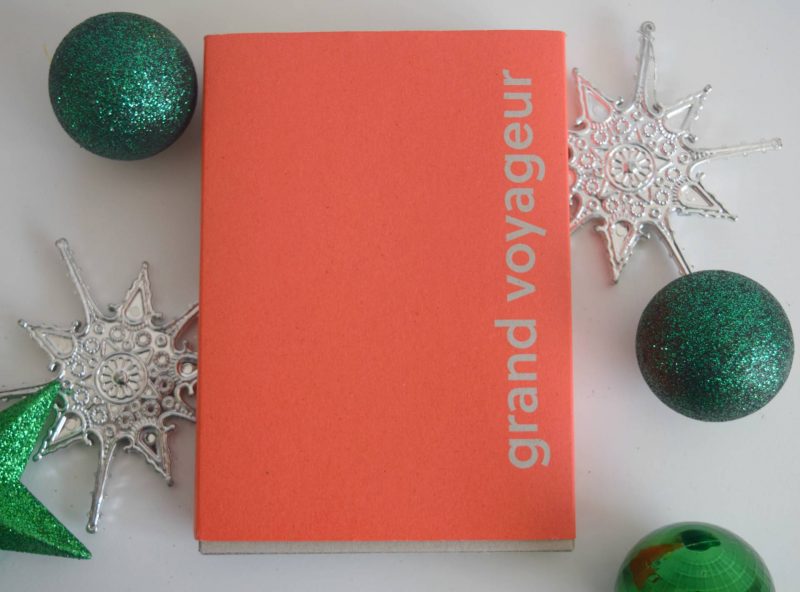 Paper Republic Grand Voyageur Leather Travel Notebook
The travel notebook is the perfect size for slipping in a pocket or bag. It's handmade in Vienna using vegetable tanned leather and is available with four different coloured covers.
Embossing or adding initials is available for an additional charge and would make the note more personalised to the recipient.
The notebook has the rich, luxurious scent of leather which I think adds to its appear for men.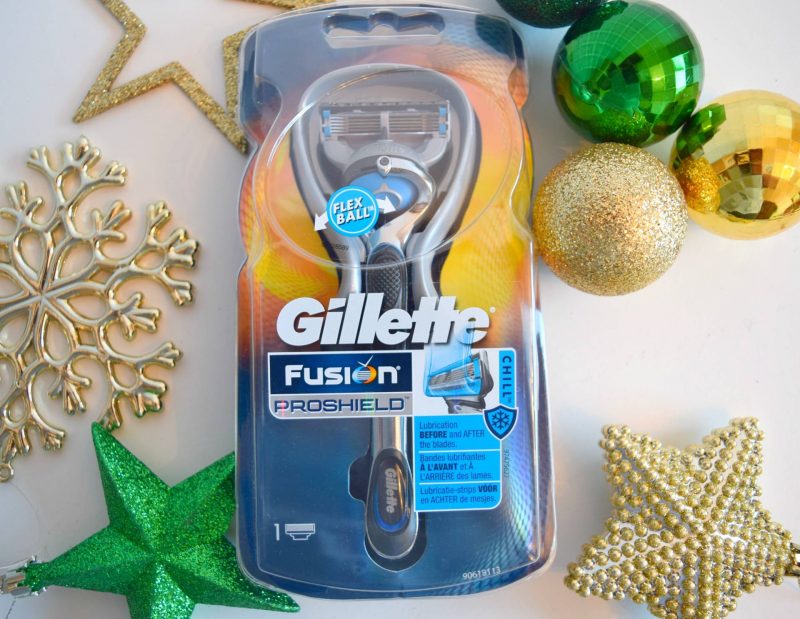 Gillette Fusion ProShield chill razor
Buying for a male who shaves?
The Gillette Fusion ProShield chill razor has FlexBall Technology to ensure a close shave that gets virtually every hair. It offers lubrication before and after the blades to prevent irritation and the unique Cooling Technology means a refreshing start to your day. It's a purse friendly purchase too
I you're buying for someone who loves peanut butter, you really need to check out the Reeses Christmas Collection. You can start of with the Reeses Advent calendar where you'll find a miniature milk chocolate Peanut Butter up behind every door and a double large white chocolate cup on the 24th. Amazing!
My favourite is the The Reese's Snowman who retails for just £3. He's an impressive size and jam packed with peanut butter gloopy goodness.
The Peanut butter-flavoured Christmas trees that are the perfect size to put in a stocking are also a hit.
You can purchase the Reeses products from most supermarkets or online at Amazon.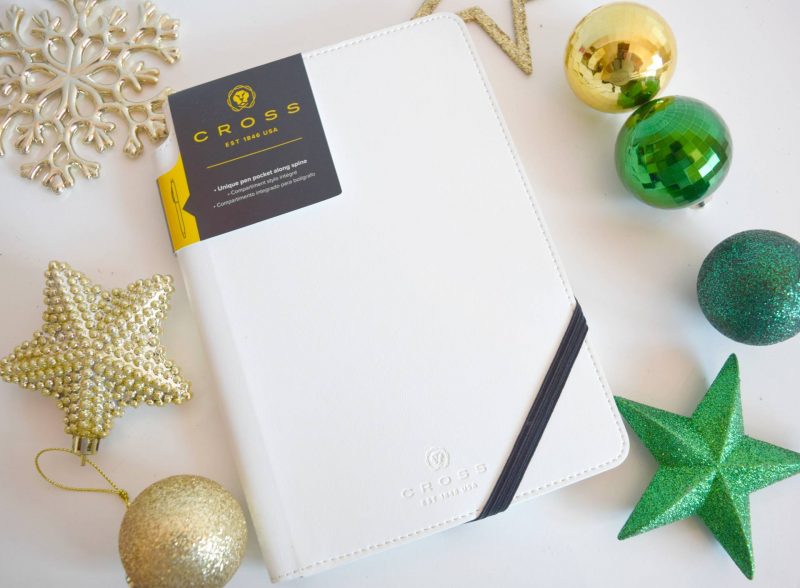 If you have a many who likes to be organised, what about a gorgeous journal from Cross?
I love the simple, elegant design and the fact you can slide your pen safely down the side. The journal is really good quality and is covered in a high quality leatherette finish cover. It features a hand elastic closure band, ribbon page marker and the paper inside is 100gsm which means ink won't smudge or lie on the top. You can even add personalisation if you wish.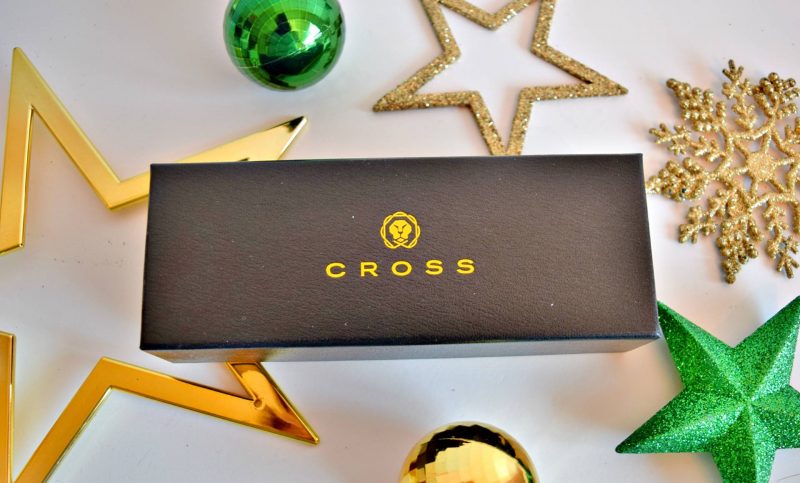 A beautiful pen set would make a wonderful gift for a man who writes or perhaps works in an office. Cross sell a great range of sets for all budgets.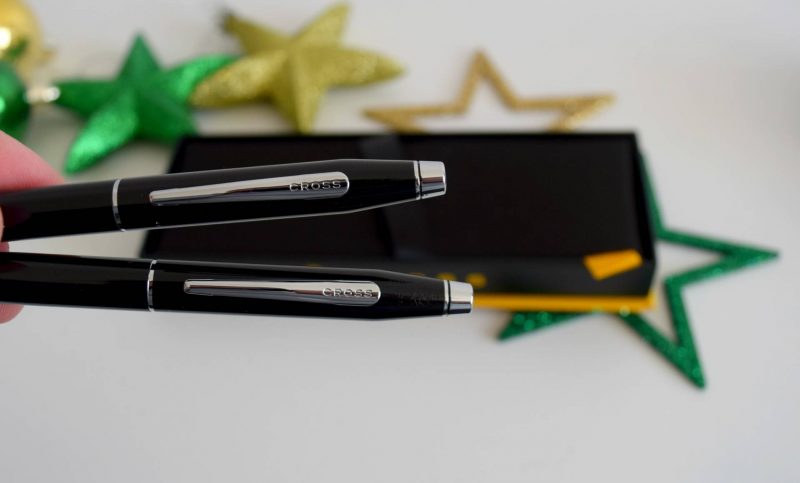 The Cross Calais Matte Black Ballpoint and Fountain Pen Set looks like an extravagant gift however, is currently on offer for less than £38. The striking striking two-tone effect barrel of matte black lacquer and lustrous chrome trim creates a bold and classic look, making a stunning gift.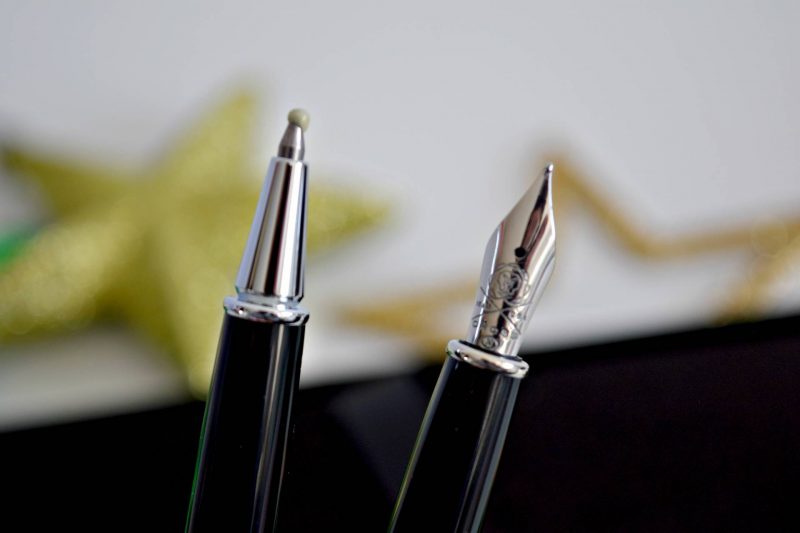 Names can be engraved onto the pens and both come with a life time guarantee for manufacturing defects.
Buying for a man who loves something a bit boozy?
What about something from Hofmeister? Yes it's back! After production stopped in 2003, the slow-brewed German beer is back on the market. Hofmeister is a Helles Lager ( light beer) which is produced under Reinheitsgebot Beer Purity Law, which means it can only contain water, hops and barley.
Hubby and I both love this, it's light and not too gassy. It goes down fair too easily!
You can get 12 bottles at the moment for just £19.99 or 24 bottles for £39.99 on Amazon and free delivery if you use the code FTBHOF17, but you'll need to be quick.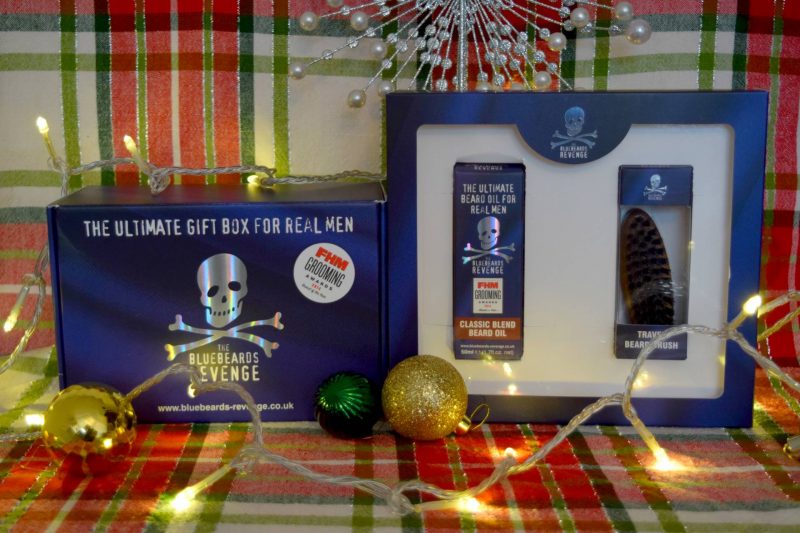 If you're buying for a man who likes to take care of himself, then Bluebeards Revenge should be one of your go to brands. They have a great range of products with varying budgets.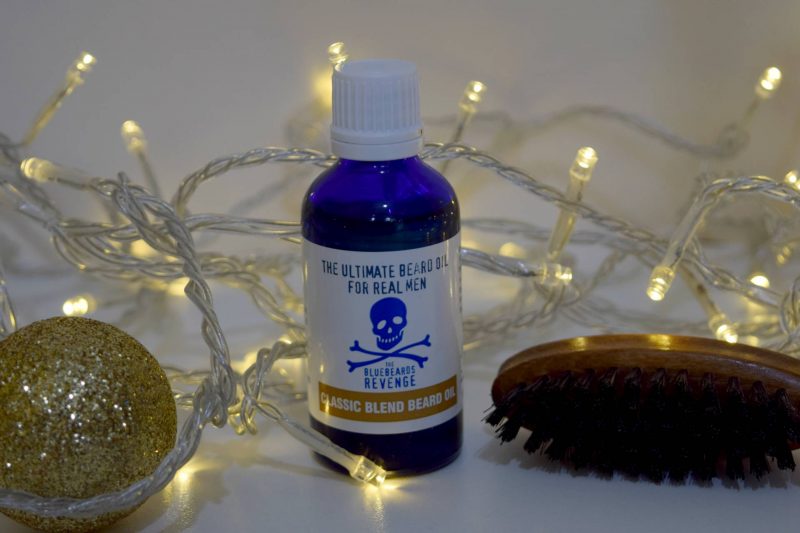 Everywhere we look at the moment, someone has a beard. They're very much 'in' at the moment and big seems to be best.
The Bluebeards Revenge Beard Grooming Kit is perfect for taming an unruly beard into a masculine masterpiece. The kit includes a pocket or travel bag friendly wooden beard brush with stiff natural bristles ( to help remove dust, dirt and excess oils) and a sweet smelling beard oil to tame and refresh any beard. From previous pictures, you'll know Hubby has a beard and I'm always on at him to try and tidy it up. No excuses when he has this fab kit.
Bluebeards Revenge Perfect Man kit
Another fab idea from Bluebeards Revenge is the Perfect Man Kit. Jam packed with some of their best products, it's all you need to help make you man look and smell amazing! The kit contains Brushless Shaving Solution , Cooling Moisturiser, 100ml Eau De Toilette, Big Blue Bar of Soap for Blokes, Anti-Perspirant Deodorant and a blue Comb.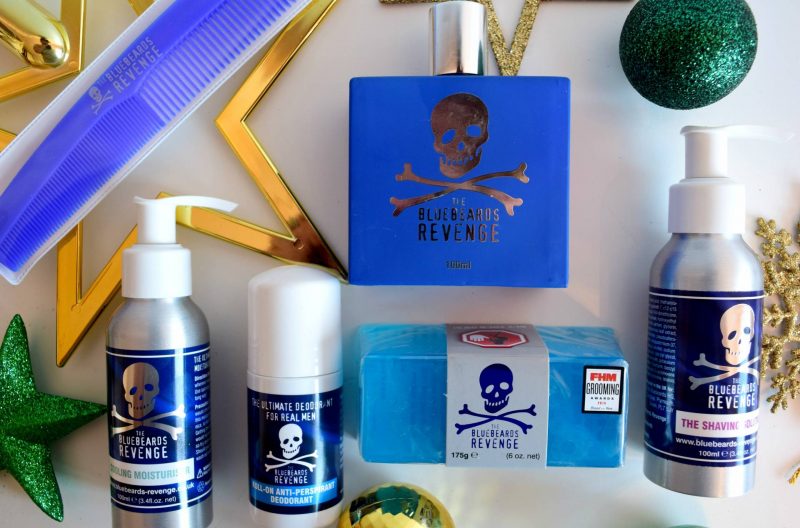 The products smell clean, fresh and just manly enough to make you want to want to get up close to your man.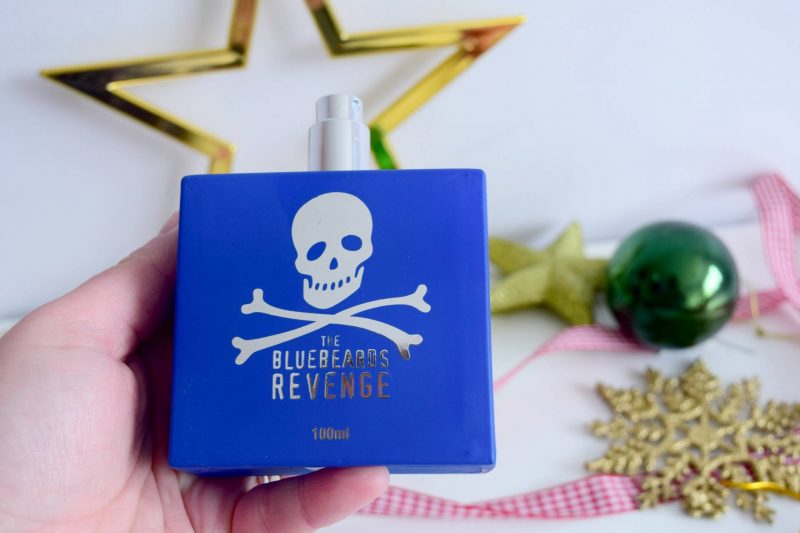 Hubby's favourite products from the kit are the Cooling Moisturiser and the Eau De Toilette. He says the moisturiser feels amazing great on his skin on a morning, it helps him feel more awake, refreshed and his skin feels super smooth. He says the Eau De Toilette spray makes him feel manly and grown up and he likes that the scent lasts all day ( much more impressive than his expensive aftershave sprays). It has notes of Sicilian bergamot and Ligurian basil, jasmine, black tea and watermint and rich base notes of Madagascan vanilla highlighted by sandalwood and patchouli. I literally cannot stop sniffing him when he wears it.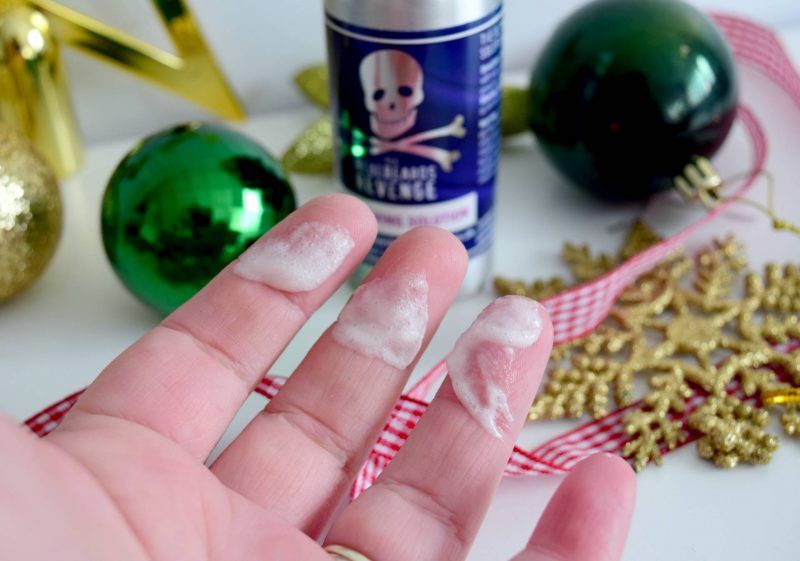 I however, give the Brushless Shaving Solution a huge thumbs up. When Hubby shaves it makes his face feel ultra smooth and it's also perfect to steal to shave my legs! The container isn't see through so he can't even tell I've used any. Shh!
Drones can be very expensive and difficult to learn to fly but this Motion Control Drone from Menkind costs just £34.99 and is controlled just by your hand gestures. It's very light weight, can perform 360° flips with ease and take offs and lands are done using just one button.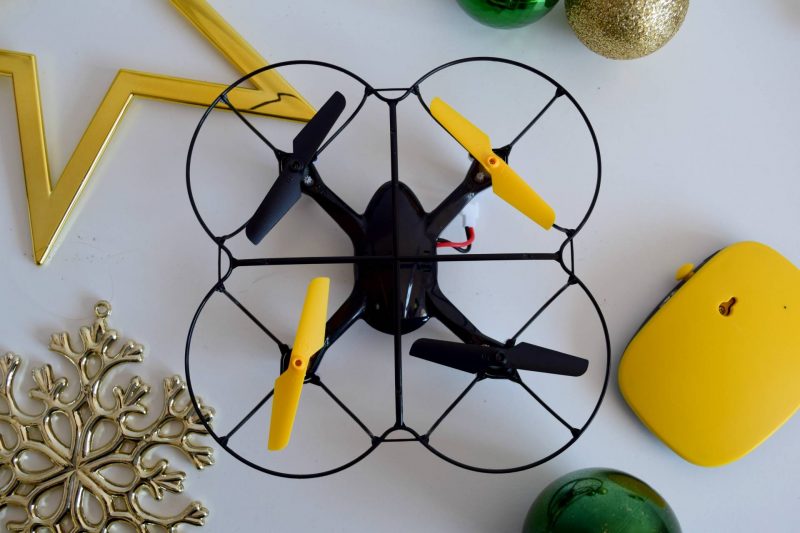 The drone can be quickly charged via a USB but does also need 3 x AAA batteries that aren't included.
Have you got any other amazing suggestions for gifts this year?
Post contains affilate links and press sample products