Owning your own home can be much more stressful than renting. From the moment you sign the paperwork, you're responsible for everything and it can be a very expensive experience. There are however, ways in which you can help make it less traumatic!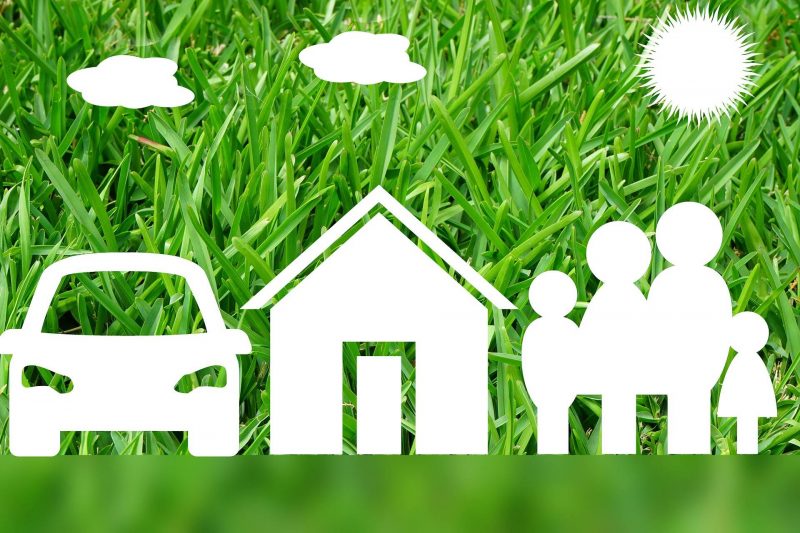 Try and fix things as soon as they need it
It's so tempting to put jobs off even when you know they need to be done. Whether it's money or time, it always feels like there's something that stands in the way of getting a repair done as soon as it's needed. Fixing things in the first instance means they don't have time to worsen and in turn, cost more money.
Keep a list of recommended tradespersons
Asking friends and family members for their local tradesman recommendations is something you should really do. Whether it be good heating engineers or a local locksmith, knowing you don't have to spend hours scrolling through the internet, reading reviews when you have a job that needs doing at home. I keep a list of anyone we use (and are happy with their work) in my diary and then I know who to ring without spending hours researching it.
Check your house insurance
I can't stress enough, how important home insurance is. It covers and protects you and your home from most eventualities. We always opt for the best we can afford, ensuring accidental damage and our contents are fully covered. It's reassuring and means much less stress if anything is to go wrong.
Until you need to make a claim you probably won't ever realise how important it is. We were recently lucky enough to be able to claim on our home insurance for an engagement ring the little man managed to flush down the toilet, so I'm a huge fan!
Have an emergency fund
Try and save a little each month for your 'Emergency Fund'. Minor repairs or unexpected issues cost money and they always seem to come when you've made a big purchase ( or they do in our world!). I try and put a small amount away each month into a separate account and treat that as my emergency fund. Whether it's house related, car related or sometimes there's just more month than money, that little fund is there as a back up.
Regularly check providers
Every time your insurances are due for renewal, make sure you check price comparison sites and request a range of quotes. It's also worth ringing your provider up and asking if they can reduce their renewal price – it's very rare that they can't. It's worth reviewing your utilities a couple of times during the year too as you'll often find a better deal or cashback via Quidco.
Collaborative post