Vileda are one of my go to cleaning brands. Their products are innovative and unique at purse friendly prices.
Vileda's new and improved SuperMocio 3Action XL mop set now has 25% extra contact with the floor vs the previous SuperMocio
The Vileda SuperMocio 3 Action XL Mop and Bucket with Torsion Wringer set contains everything you need to keep the floors of your home clean and sparkling. The mop has a specially designed head that has three main cleaning zones: the red non-scratch scourer for tough dirt removal, the Blue microfibre zone is for greasy dirt removal and the 3D red smart fibre dots are for extra hair and particle pick up whicb is ideal for homes with pets. The absorbent cloth core and lemon shaped head to reaches into corners easily and leaves floors clean and streak free. The mop handle can be taken apart into three individual sections which makes storage easier, especially for smaller homes, or homes like ours with very limited storage space. The mop head is full removeable and can be both washed or replaced with ease.
The bucket has a torsion wringer which is designed to squeeze and twist out the water from the mop without any effort.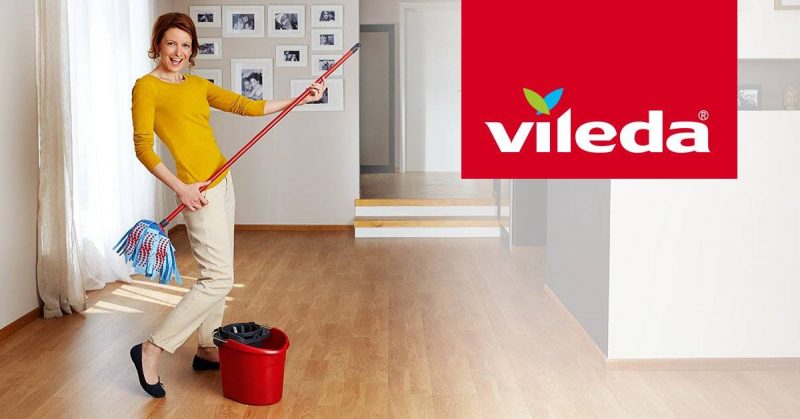 It cleans stubborn dirt thanks to the microfibre and non-scratch scourer zones and picks up hair and particles with the 3D red dots, releasing the dirt easily in the water of the bucket. The bucket in the set has a capacity of 10 litres with pouring lip and a durable metal handle with comfort grip so carrying it round the house isn't difficult.
If you like the look of the Vileda SuperMocio 3Action XL mop set and would like to win one, please complete the Gleam form below.