Product sent in return for review. Review contains an affiliate link.
Big E loves anything with wheels and is a huge fan of remote control toys. We were recently given the opportunity to try out the Air Hogs Zero Gravity Laser Racer from Spin Master which is a fab radio controlled car that defies gravity.
I'll be honest, after seeing the advertising and watching a promotional video on YouTube I was a bit sceptical about how well it would actually work but its REALLY good.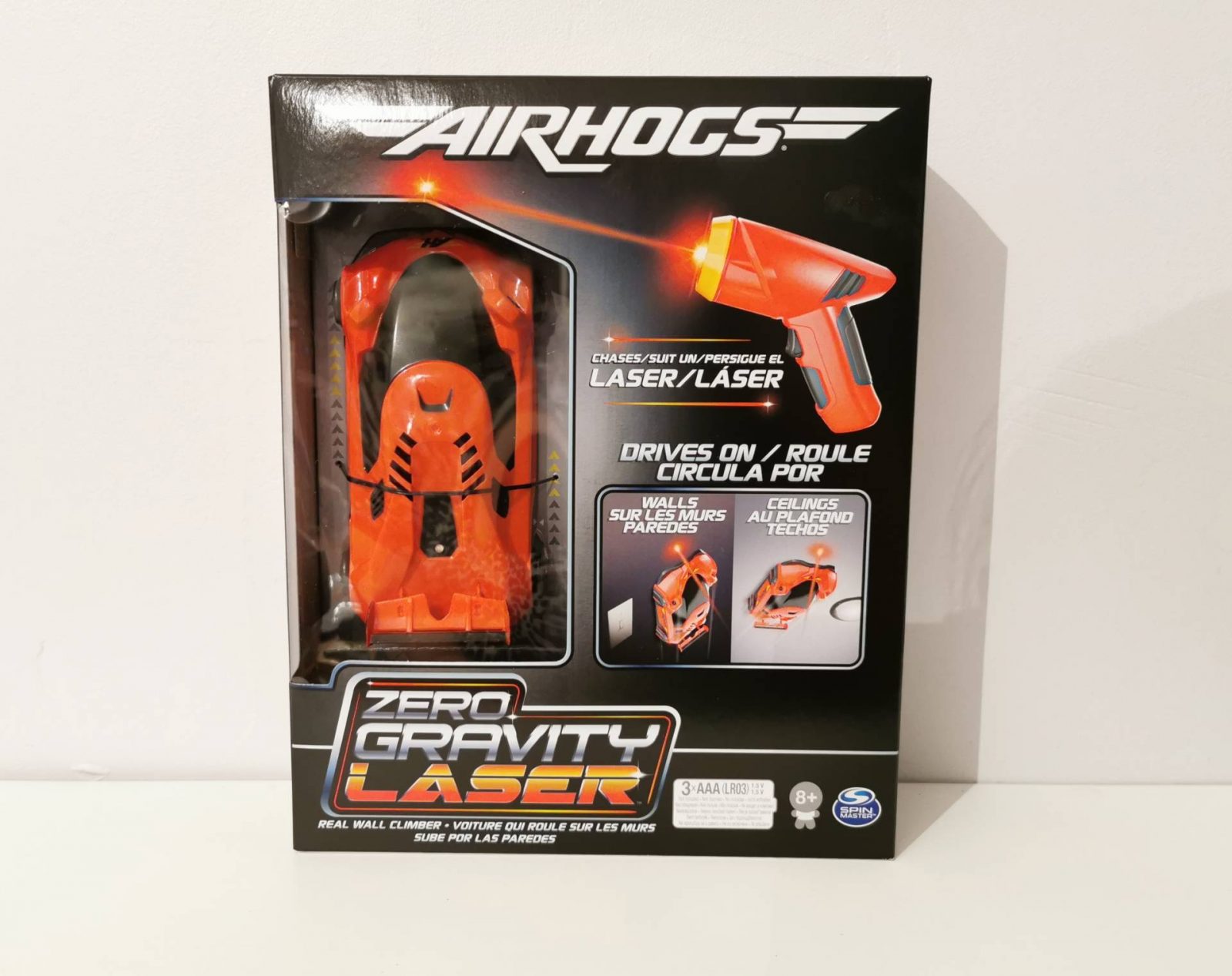 To be honest, the car doesn't look particularly fancy, it's a very lightweight, plastic car with minimal features but it has to be to ensure it's light enough to whizz round the walls.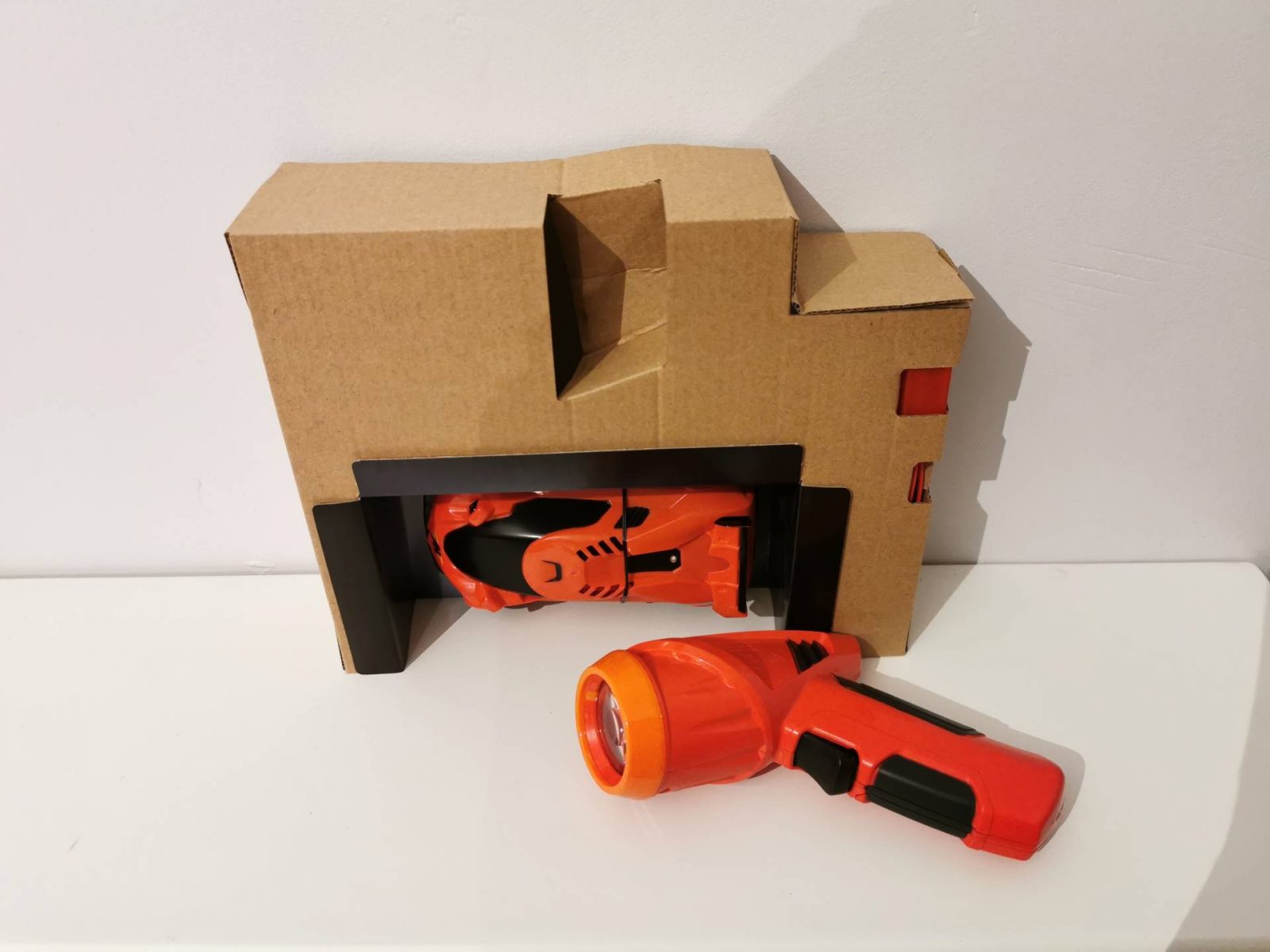 The box contains a lightweight, plastic car, laser gun and a USB cable which is used to charge the car before use. The laser gun needs 3 x AAA batteries which you'll need to purchase separately.
There are two different play modes for the Air Hogs Zero Gravity Laser Racer : – floor and anti gravity wall or ceiling. The switch to change this can be found on the rear of the car. I was expecting lots of noise when the car was turned on but it's not actually that bad, imagine a small travel hairdryer! The car has a vacuum like suction which holds it on flat walls and ceilings or across smooth floors ( no carpets).
Unfortunately we have Artex ceilings straight from the 1970's so the car won't work on them but we've had lots of fun making it speed up the walls, especially up the long stair walls. Watch out for picture frames and shelves as the car can work up quite a bit of speed.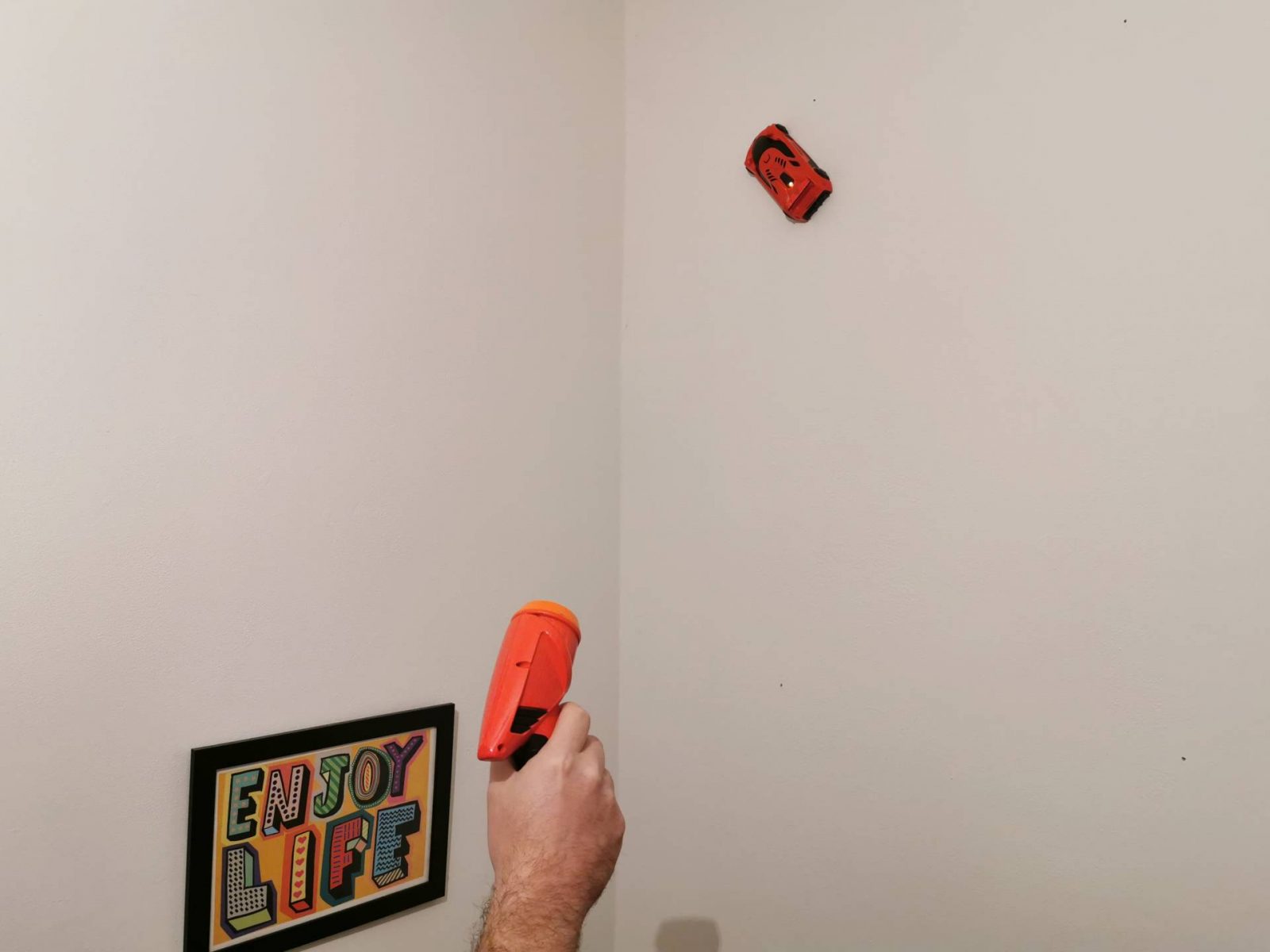 The car has two LED sensors on the headlights of the Airhogs Zero Gravity Laser car and a battery indicator light on the boot which is handy to let you know when it needs charging. The instructions suggest that it tales 45 minutes to charge the car fully but we charged it via the laptop for around 15 minutes and were able to get a good ten minutes of play time before it needed to be charged again.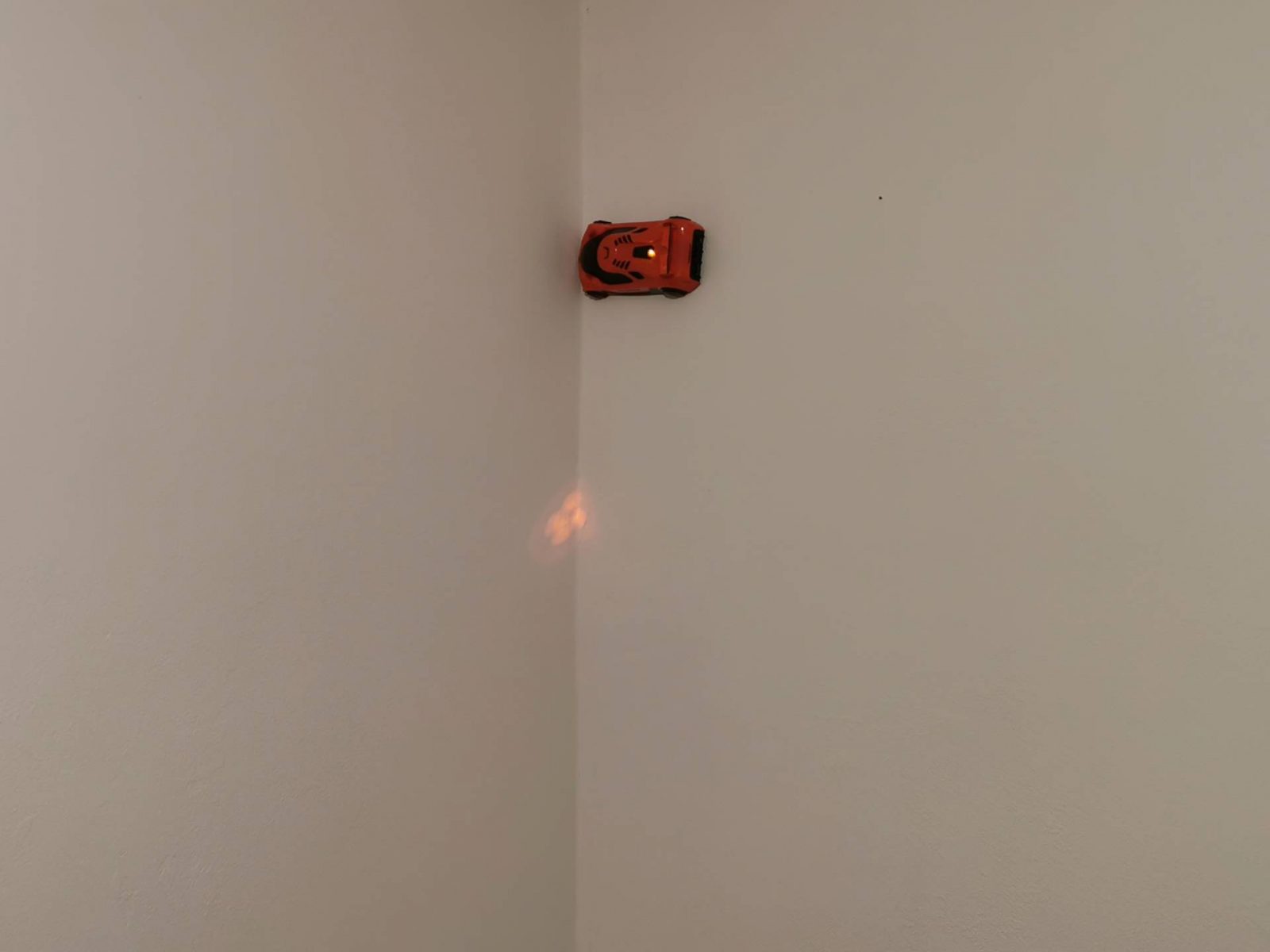 The Air Hogs Zero Gravity Laser Racer is aimed at children aged 8 and above but our almost 6 year old has been able to drive it without any issues. Hubby and I have also had lots of fun watching it whizz round the walls when the small people have gone to bed.
You can purchase Air Hogs Zero Gravity Laser Racer from Smyths or online at Amazon where it's currently on offer for £29.99. I imagine it will be on a lot of Christmas lists this year.
Product sent in return for review. Review contains an affiliate link.