Complimentary Tickets
From the people who brought us PsychoPath, Family Fright Fest is a family friendly event being held at Lintz Hall Farm in Burnhopfield.
They've teamed up with Metro Radio and Gateshead College to bring something suitable for even the youngest Halloween fan.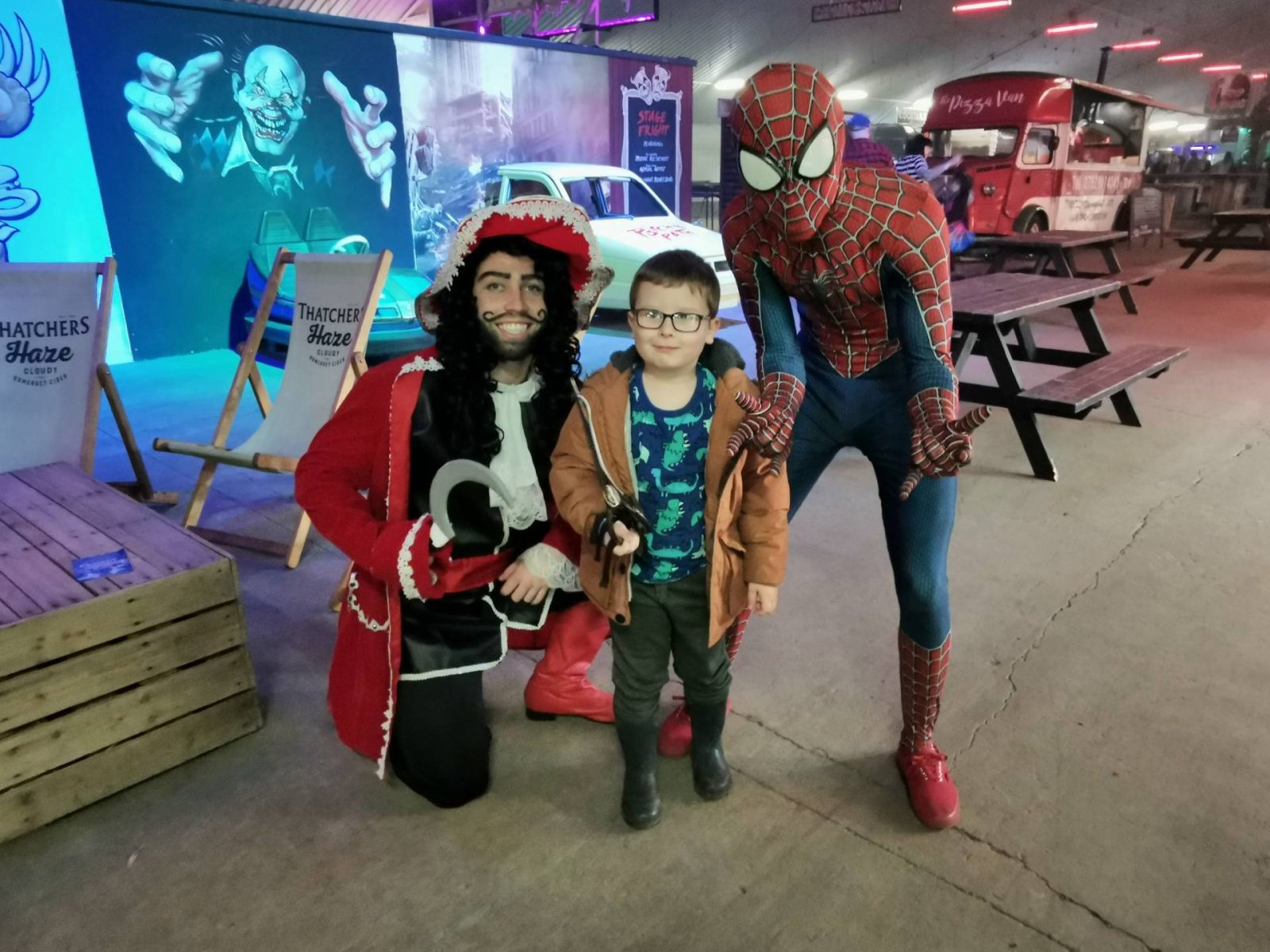 We visited last weekend with some complimentary tickets and whilst we loved the idea, we did find it quite expensive and came away a little bit disappointed.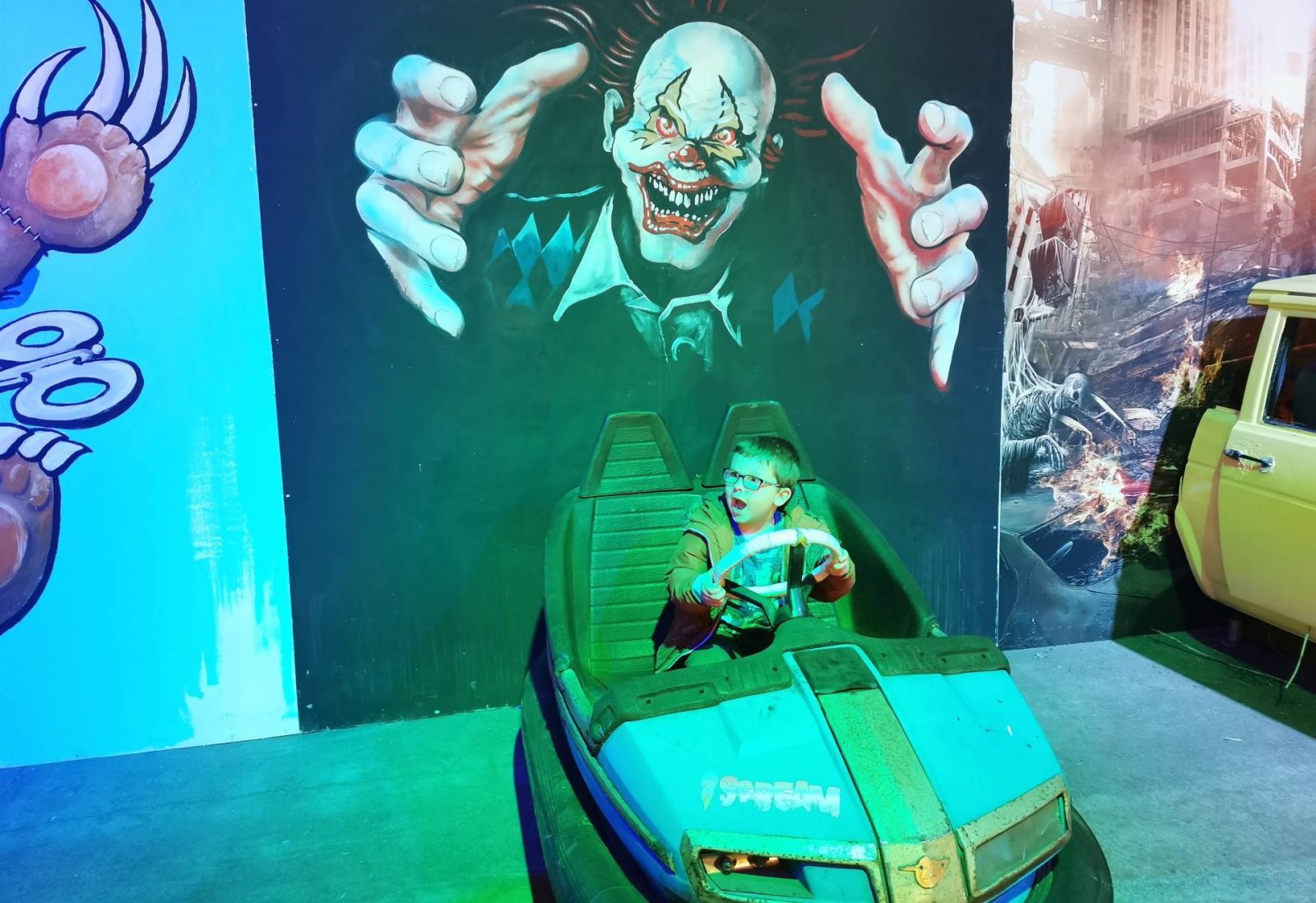 Adult tickets are £10, children between the ages of 2 and 12 are £7 and children under the age of 2 are free. You can also purchase a family ticket for two adults and two children for £29.
We visited on a wet and cold day, the rain was pouring and the ground was quite muddy so Wellies are definitely a good choice.
Once through the entrance we were greeted by a pretty long queue and some impatient children. It took around 20 minutes to get inside and this was just after opening. The queue looked much longer later in the day so I'm pleased we arrived early.
The decor once inside the main building looked great, it looked quite creepy with decorations dotted about but nothing too scary for younger children.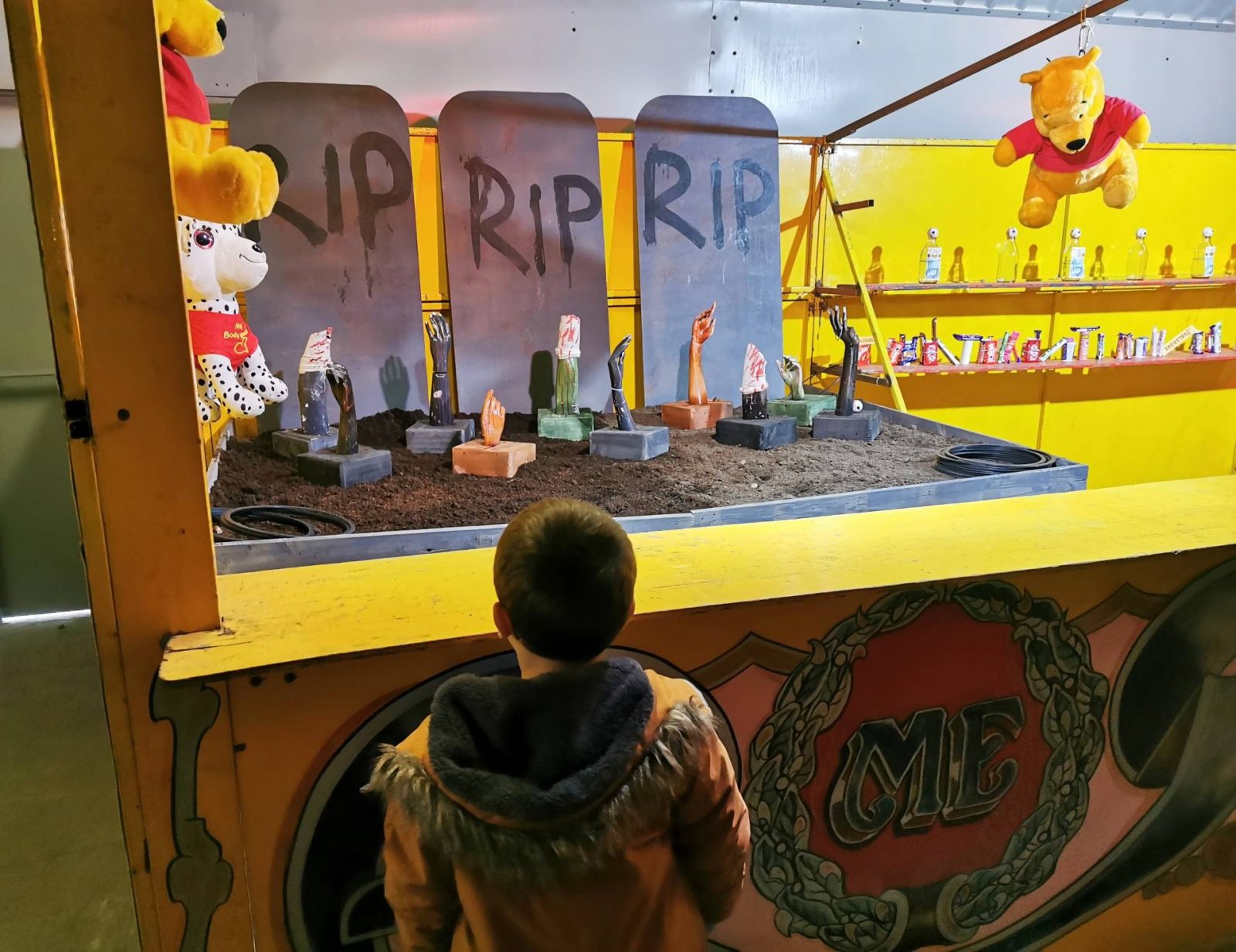 There were a few fairground side shows which were again not included and cost extra.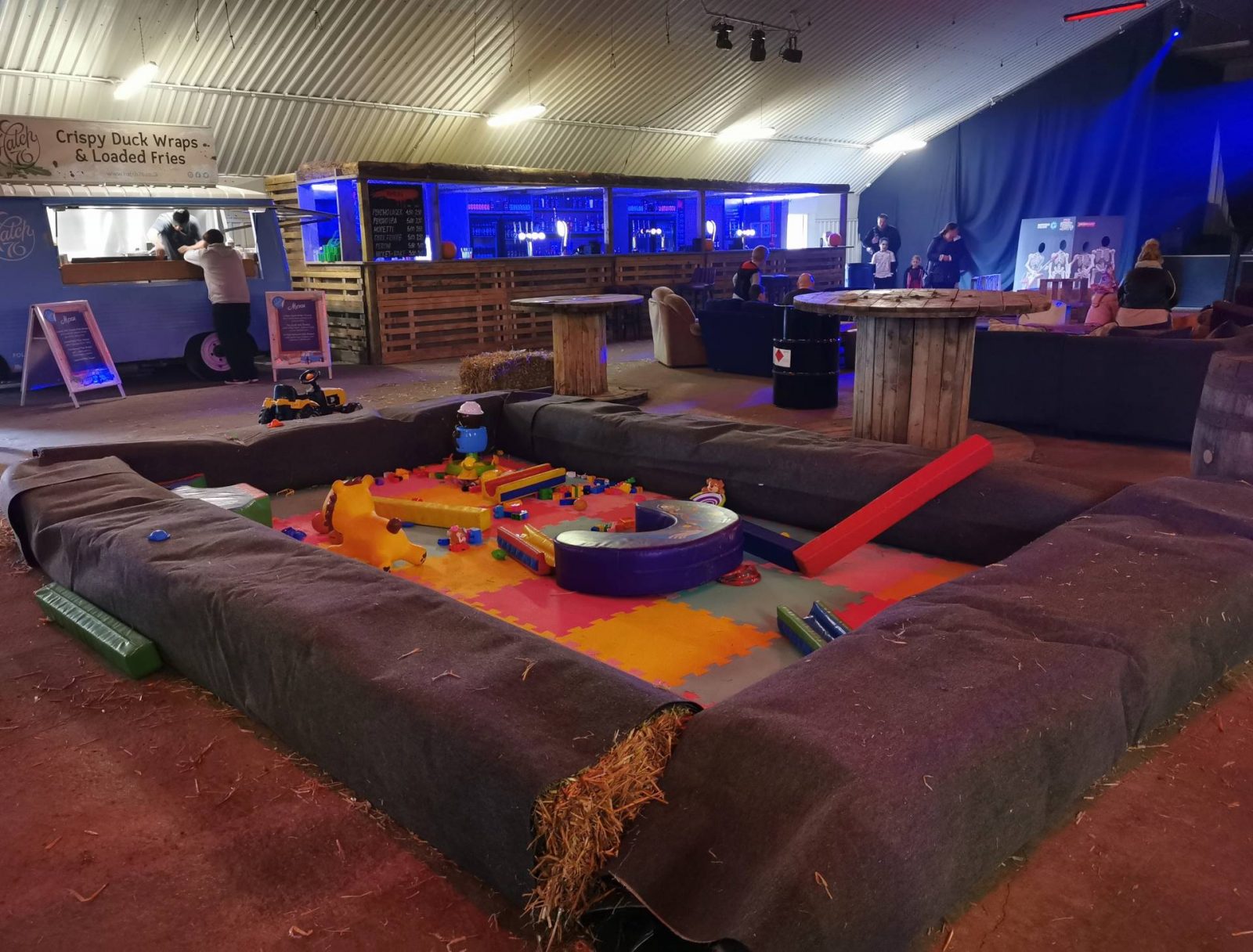 I liked the fact there was plenty of seating indoors and sweet and simple soft play area for younger children. At the end of the barn there was a stage which had various acts and entertainment on during the day. We caught some fire eaters and heard a band but Big E preferred exploring outdoors to the noisiness inside.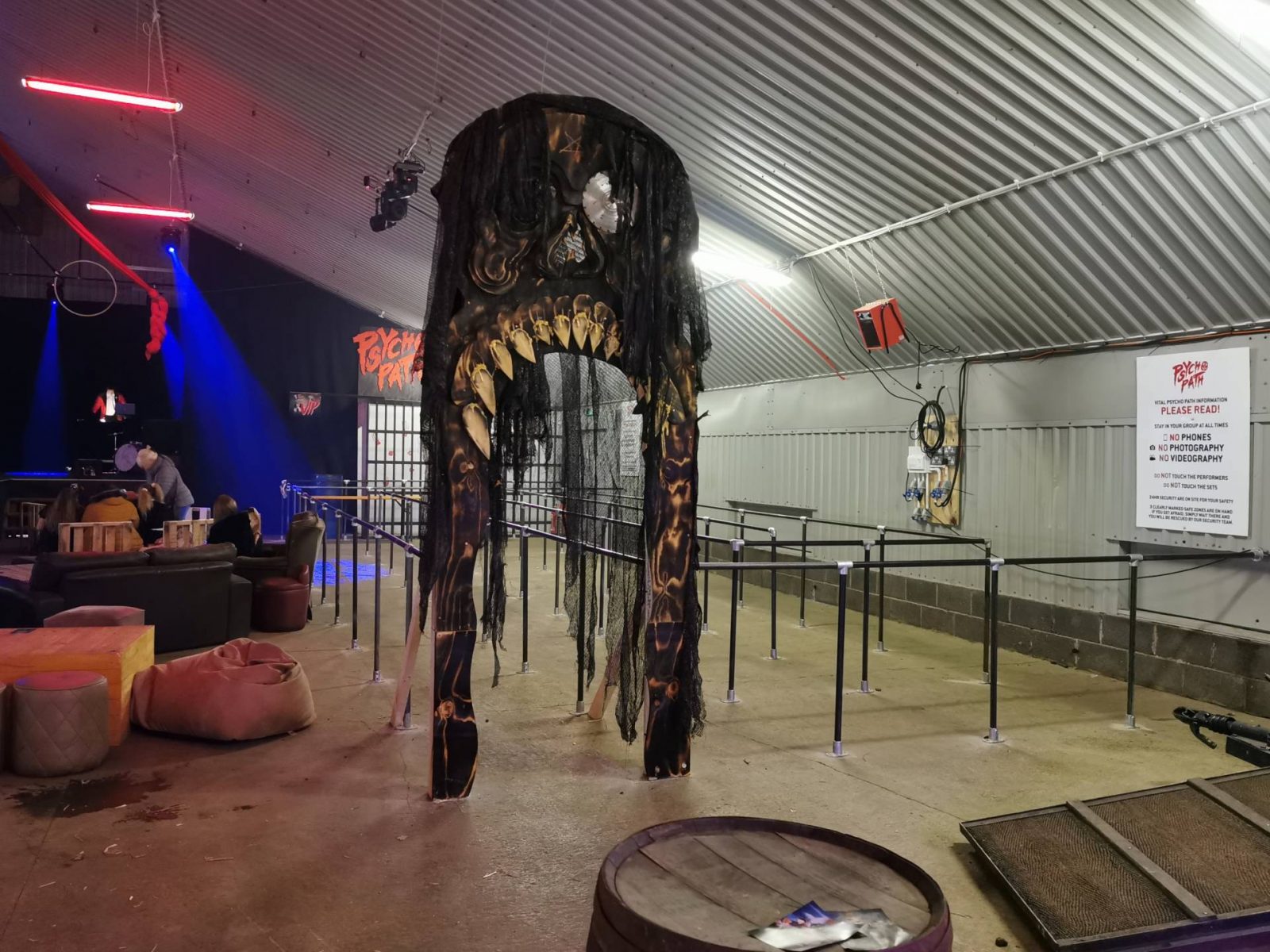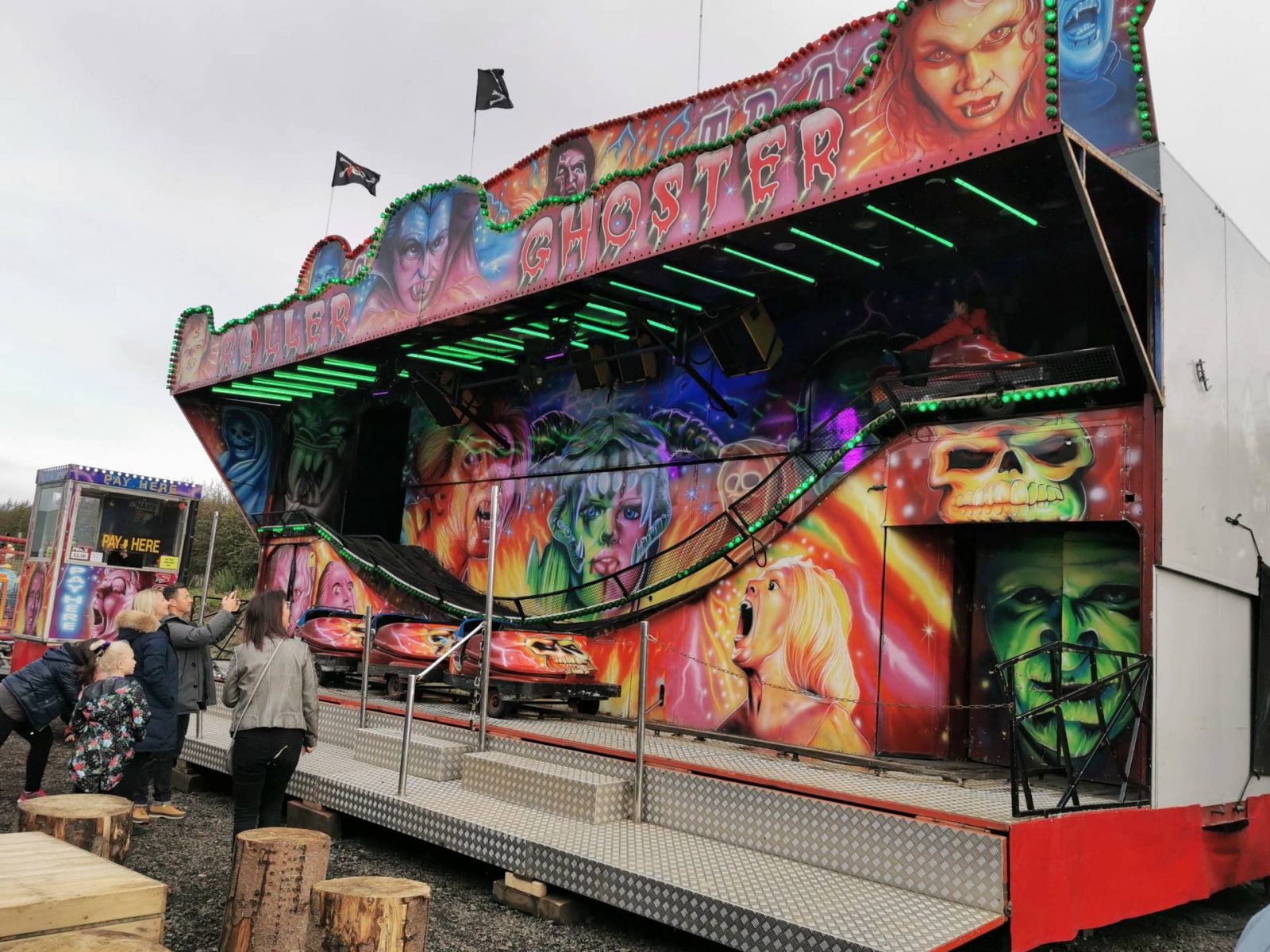 There were a couple of fair ground rides outside including a ghost train and Dodgems which were around £2.50 per person, per ride or you could purchase a wrist band for unlimited rides for £6 each.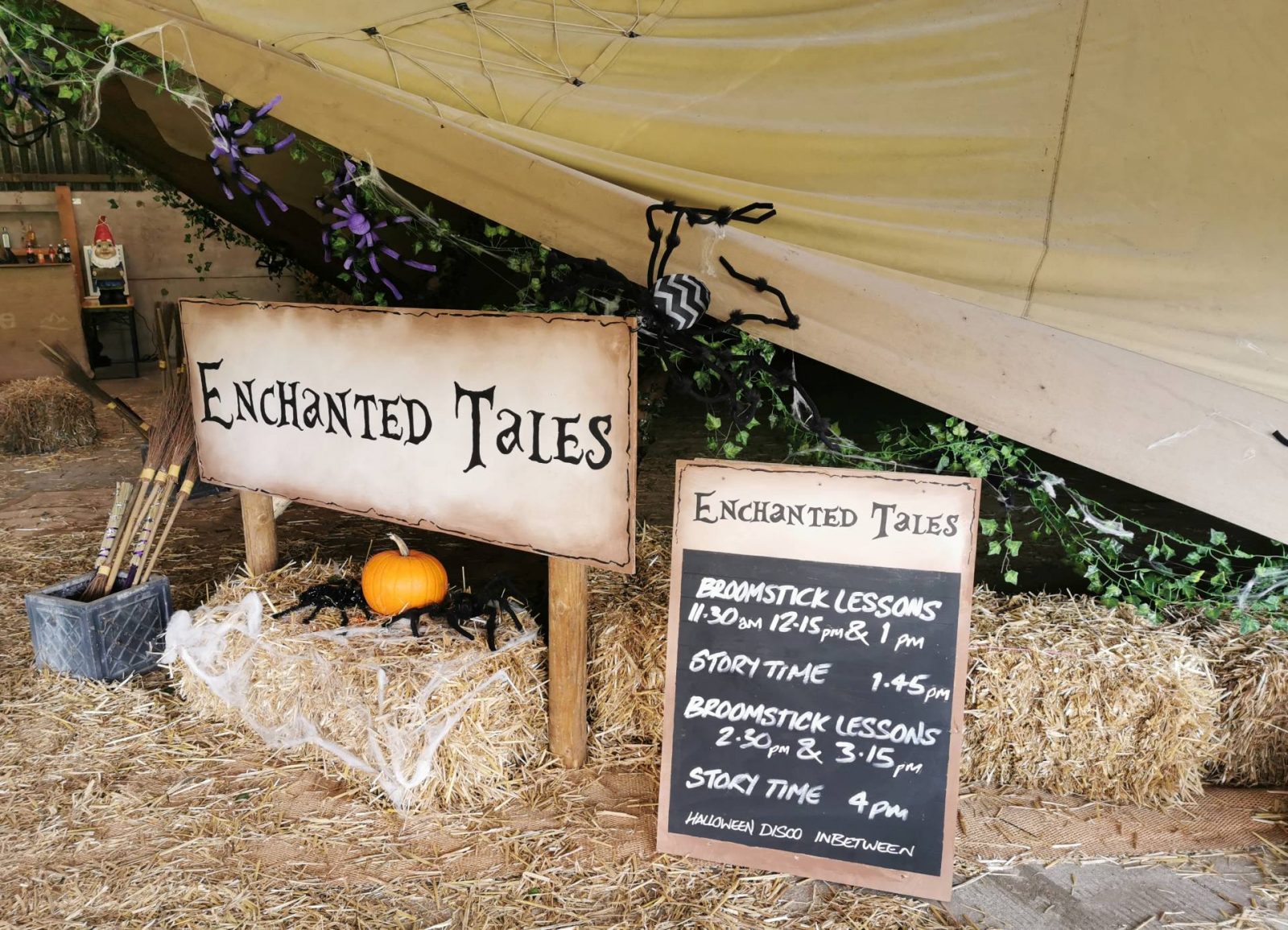 There were also two marquee tents outside which were home to the free activities. The times and activities were listed on a plaque outside the tent and were on regularly during the day.
We took part in a broomstick lesson which Big E enjoyed.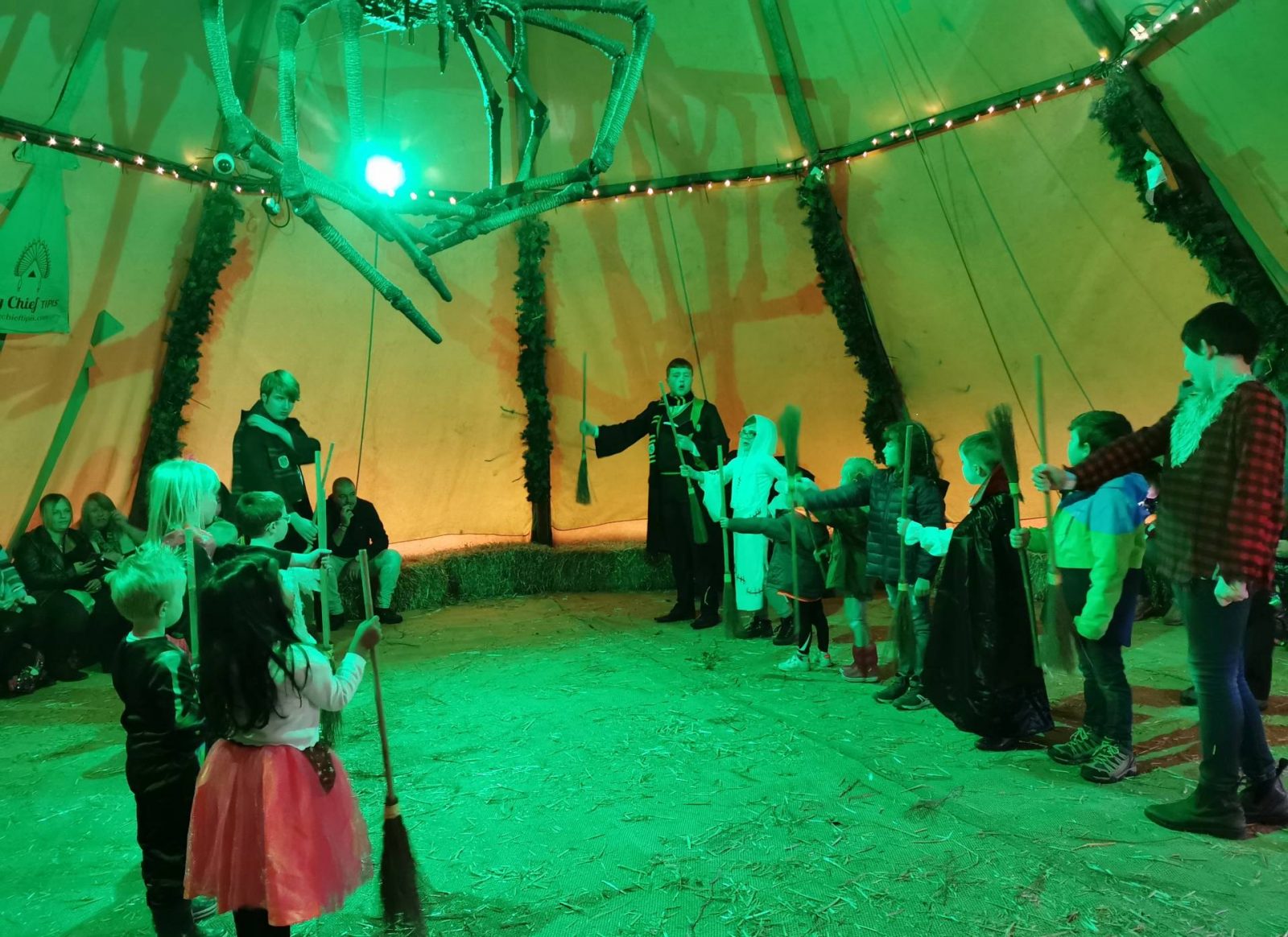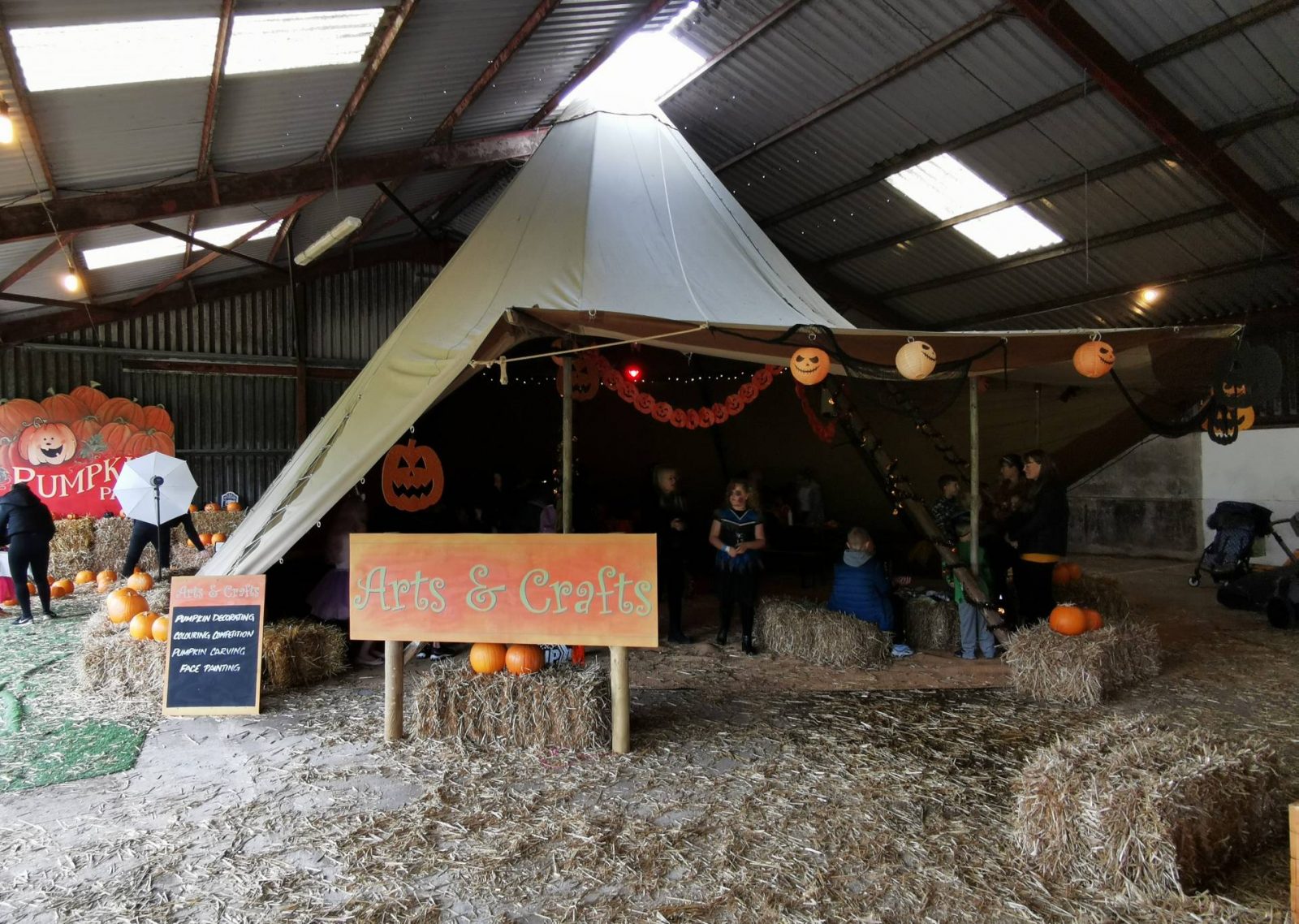 There was an Arts and Crafts tent which some tables with colouring pens and pencils and some colouring sheets dotted about. We couldn't find anywhere to sit when we went in though as the tent was also being used for those carving and decorating pumpkins.
Big E really enjoyed the Wizard School where he got to create a potion and stuff his face with sweets.
Afterwards children were able to pose with some of the actors for photographs and were each presented with a certificate with their name on.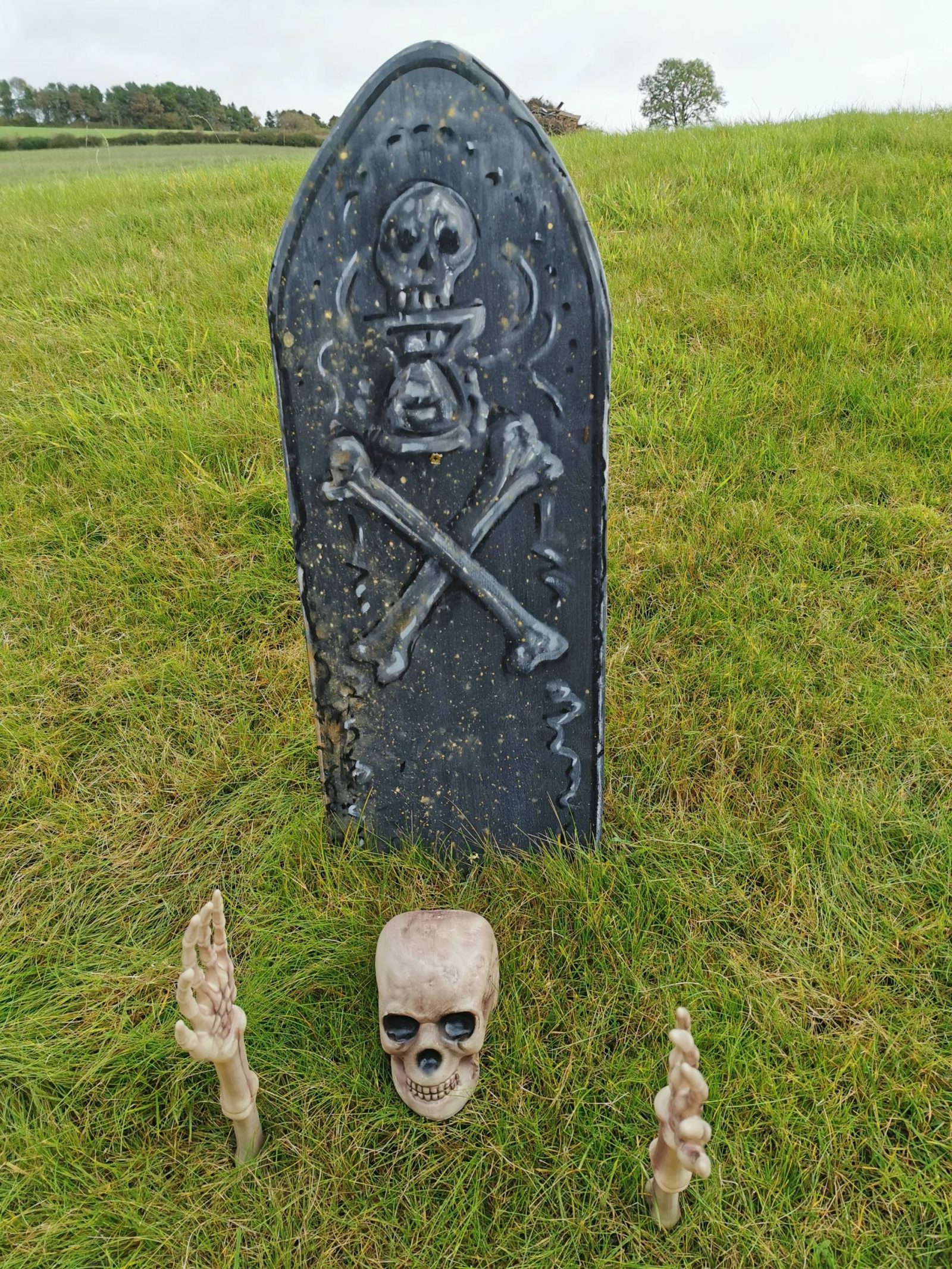 Visitors could choose to carve or decorate a pumpkin if they were willing to pay between £3-£5 per pumpkin.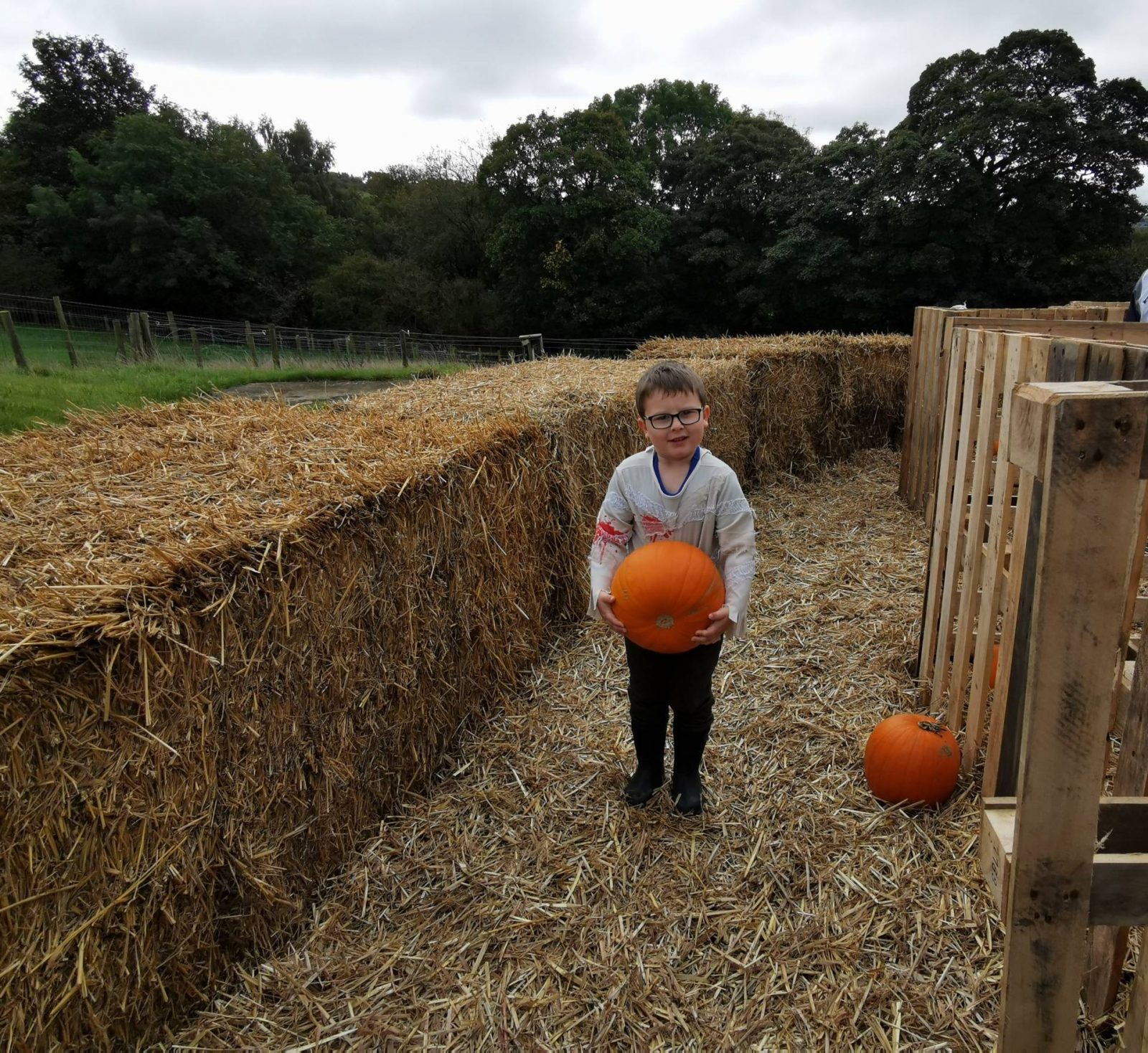 Big E was desperate to cut out his one pumpkin face so he chose one from the small patch outside. I think this was probably his favourite part of the day.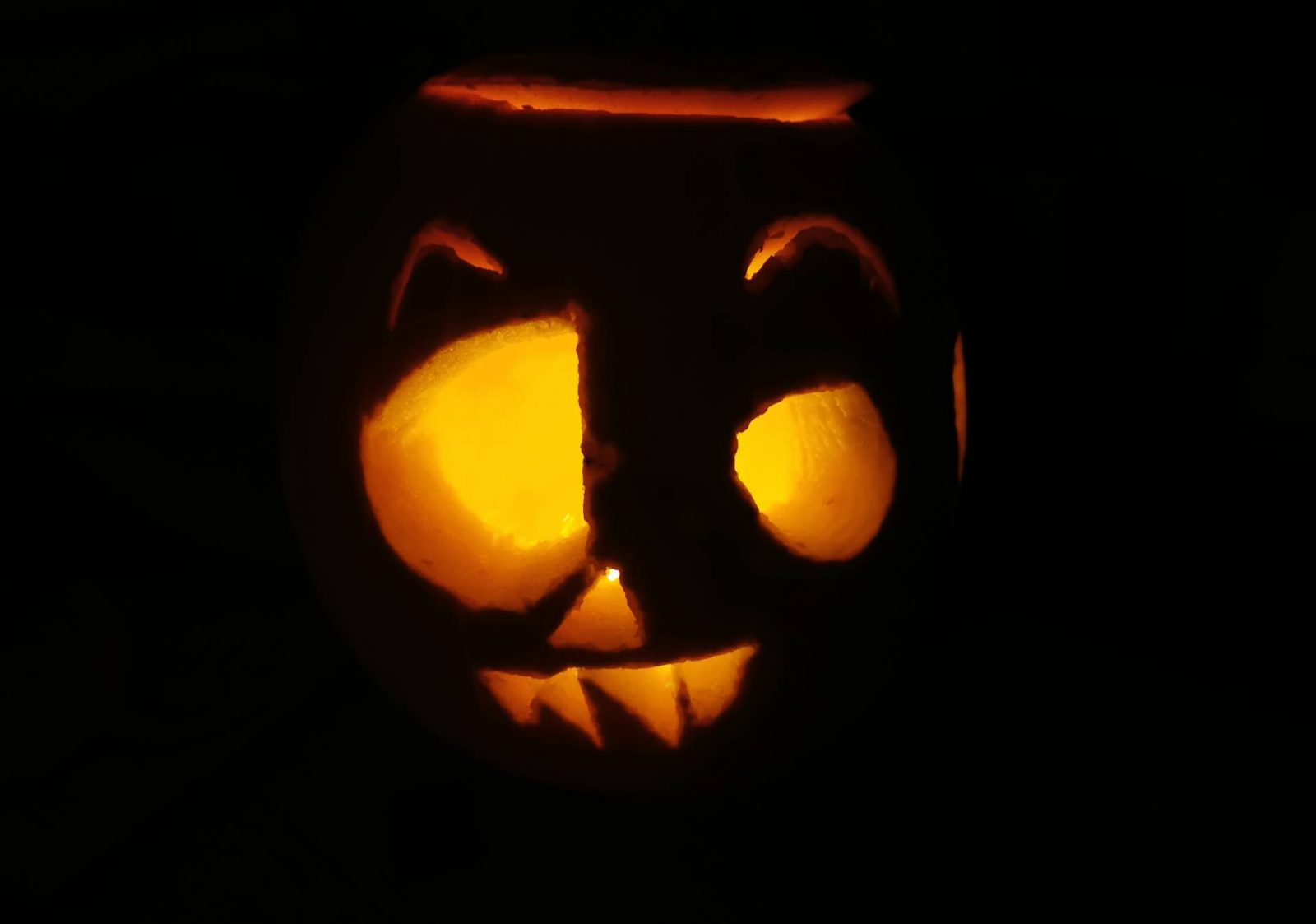 Next to the pumpkin patch a photographer was taking photos amongst the pumpkins and then printing them off to go inside a keyring. We paid another £4 for a pretty basic picture which hardly showed the pumpkins at all!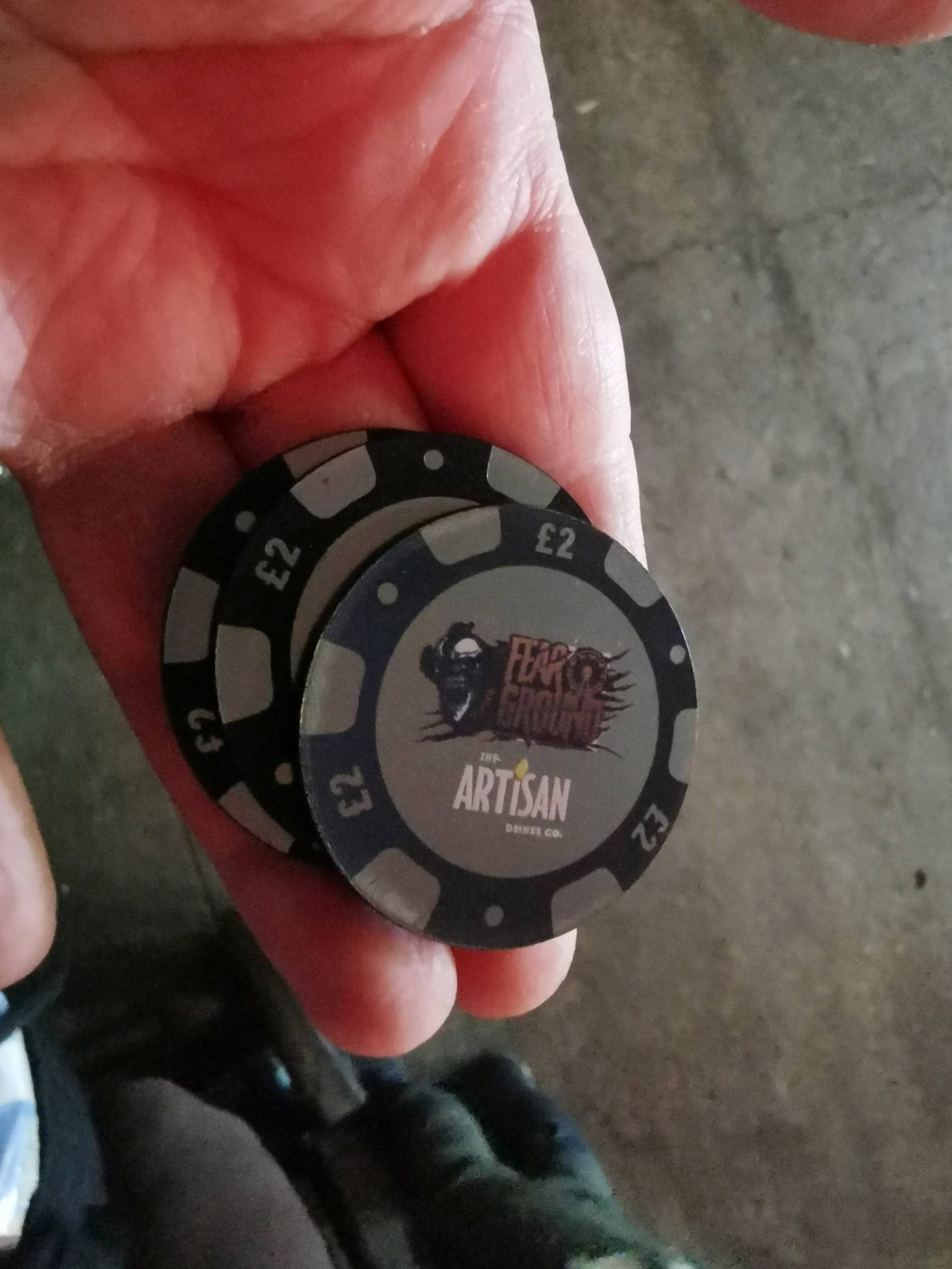 For me one of the most annoying parts of the day other than the extra cost was the way you had to pay for food. After queuing for a coffee we realised we had to use tokens to purchase everything. Thankfully the coffee van took our cash but we did have to queue for 15 minutes to purchase tokens so we could then queue for a further 20 minutes for food. Whilst I understand why it was done ( ensuring the vendors were declaring their profit), it was very time consuming and quite annoying when visiting with young children.
The food options were pretty good though, there was lots of options including reasonably priced sausages on sticks for £2 up to wraps and burgers for around £7-£8.
Whilst I really liked the idea of the Family Fright Fest I found in reality it was very over priced and could have been so much better. Our entrance tickets were complimentary but would have cost £27 had we purchased them. We then spent another £30 once inside which makes for a pretty expensive couple of hours. Big E did enjoy some of the activities especially the Wizard School but I felt the extra cost for pretty much everything else put a dampener on things. We did hear a lot of people complaining about the same, two families we sat with while eating said they'd spent a fortune and hadn't realised so many things inside would be chargeable. If a couple of fairground rides or a food token were included with entry prices, I think people would feel they'd got better value for money.
Complimentary Tickets