Product sent in return for review
My biggest boy has been a huge van of anything digger related since he was tiny and the obsession doesn't seem to be going anywhere, any time soon.
Funrise have recently launched their new range of Cat® Construction ( globally recognised construction equipment manufacturer) vehicle toys and they're sure to be a huge hit with any truck and digger loving children. Big E was sent a selection of the new toys and has barely left them alone since they arrived.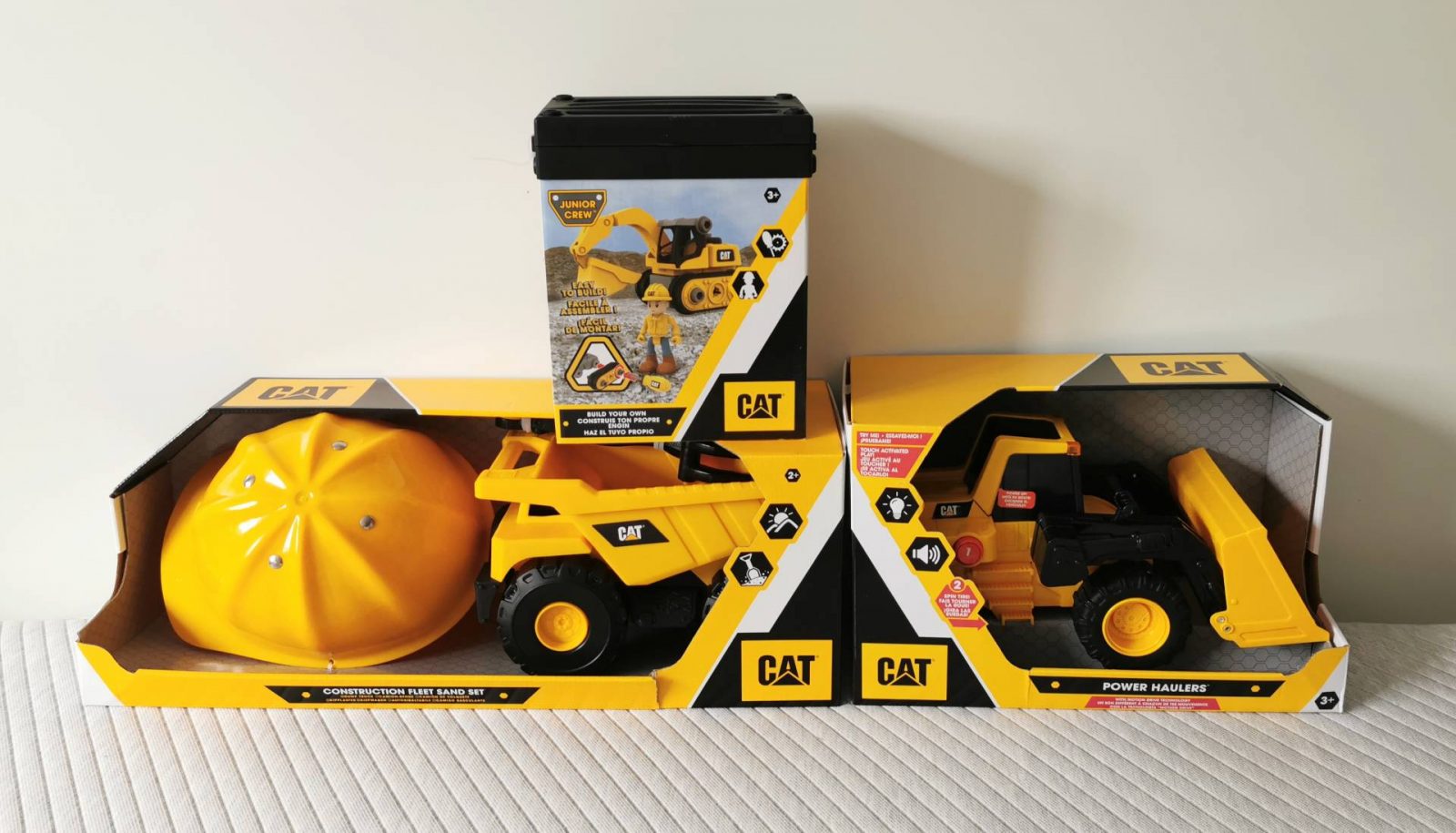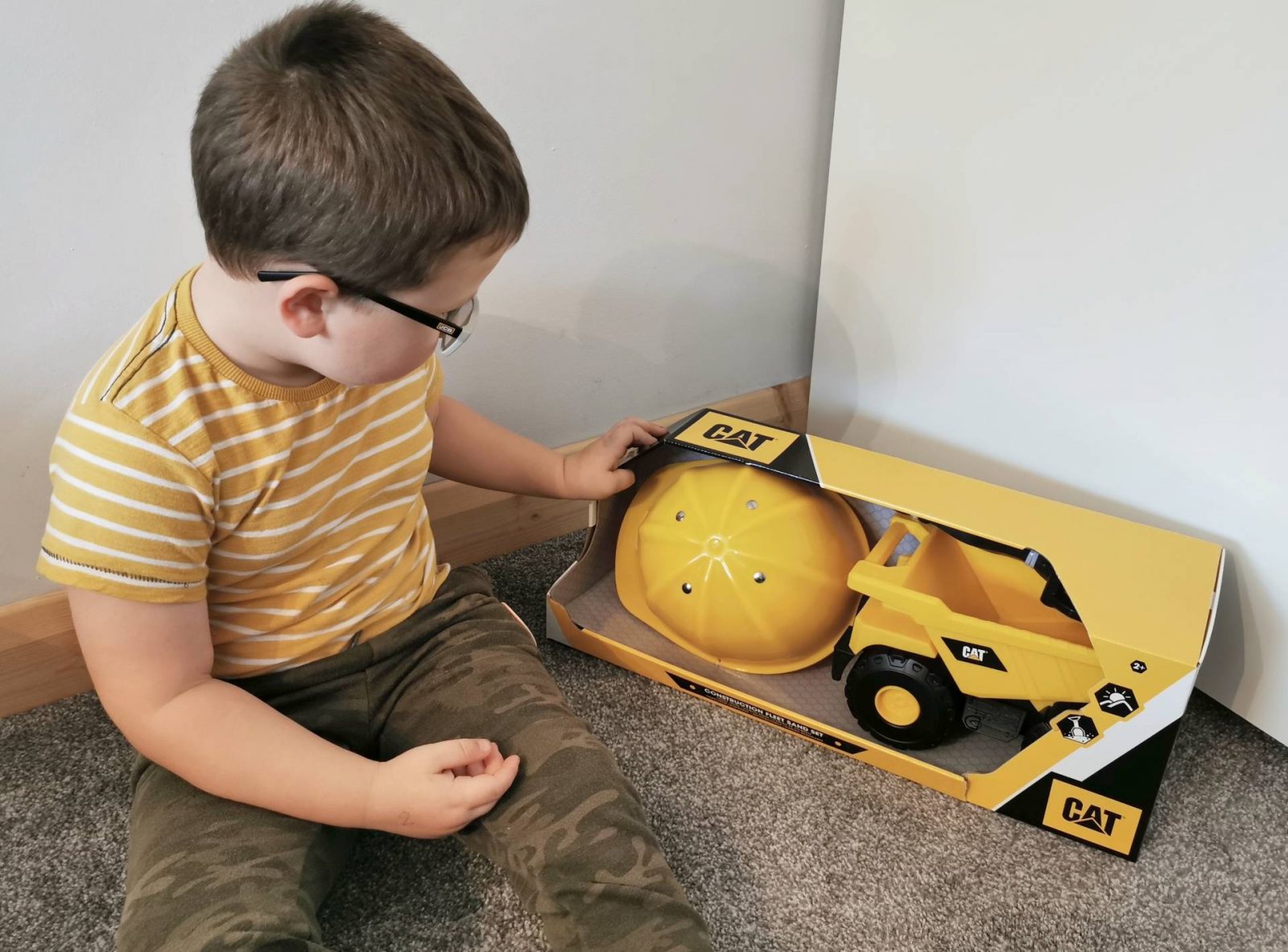 Big E loves the Cat® Construction Fleet Sand Set-Dump Truck Vehicle (£14.99). He loves playing in the garden or on the beach with trucks and diggers ( we even had to leave a corner of dirt uncovered when we landscaped the garden). The 10″dumpy truck comes with hard hat, shovel, and rake and is the ideal toy for a child who loves to get dirty.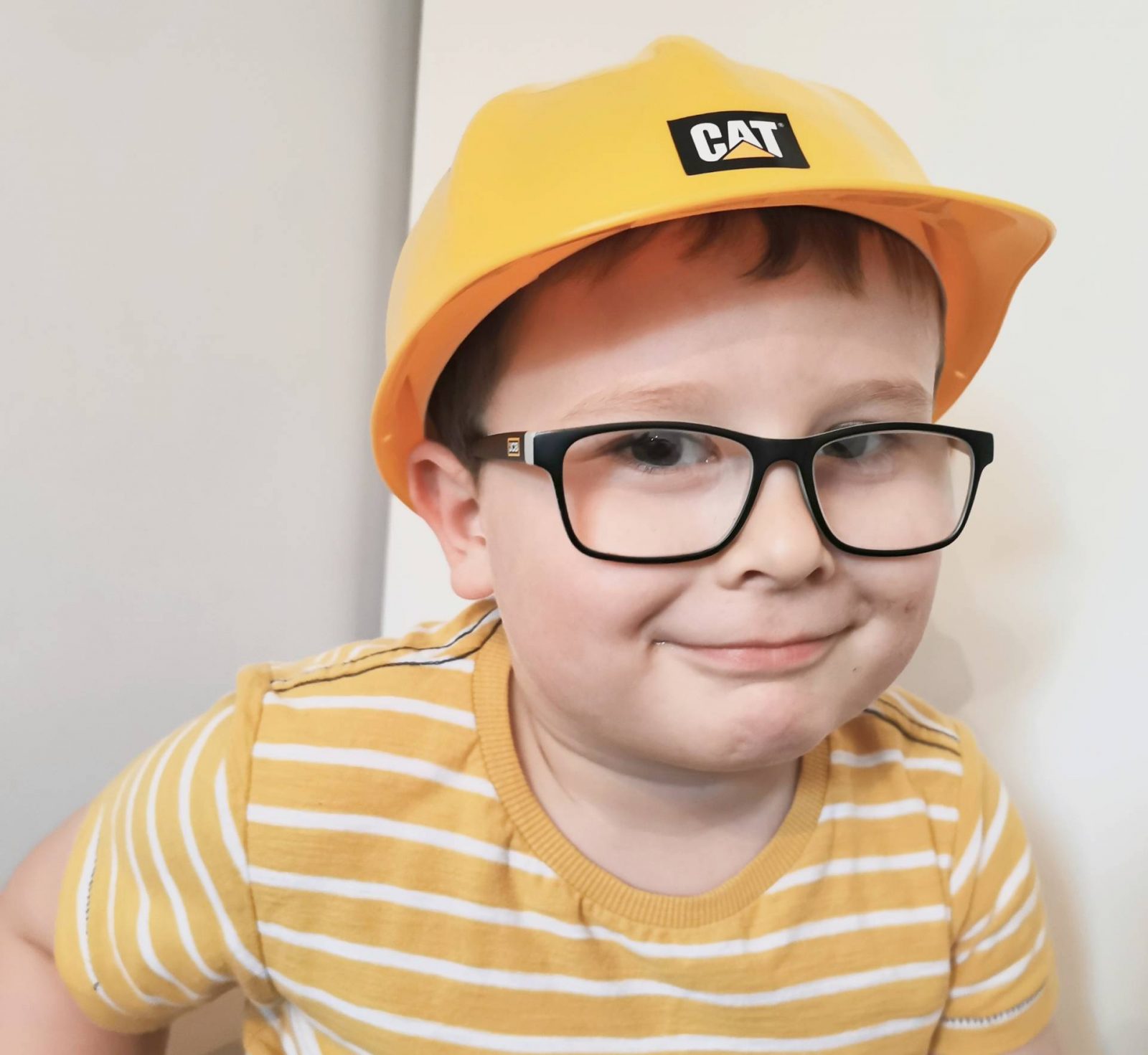 The bright yellow hard hat fits my 5 year old perfectly and makes him feel like a proper construction worker.
The Cat® toys are made from robust plastic and the dump truck has no batteries or electrics so is perfect for outdoor play.
The Cat® Power Haulers Assortment (£19.99) allow your child to take control. Similar in style to the Cat® Construction Fleet Sand Set-Dump Truck Vehicle but with Motion Drive Technology and sound effects, this has been another huge hit in our house. Children can make the engine rev, activate the lights; push the vehicle backward to hear back-up sounds; move the bucket or dump bed to hear hydraulic sounds and watch the flashing the lights.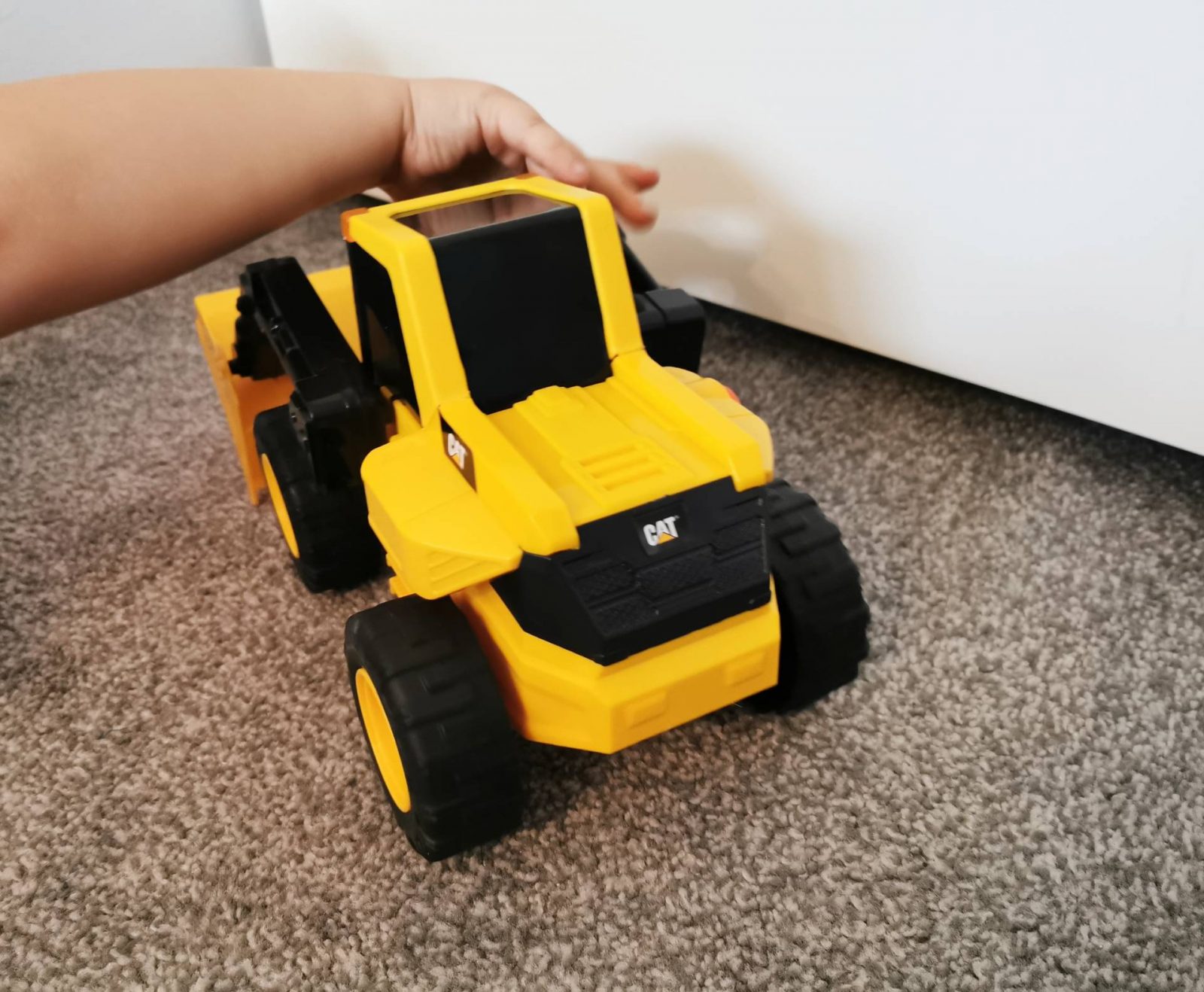 Big E likes to use the digger to push along other vehicles and load the bucket with sand. It's another toy that can be used outdoors, but just make sure you don't get it wet.
Big E loves constructing things, if he isn't playing with Lego bricks, he's building something out of old cardboard and glue. He often tells me he wants to be an engineer when he's older so we're always happy to encourage that type of play.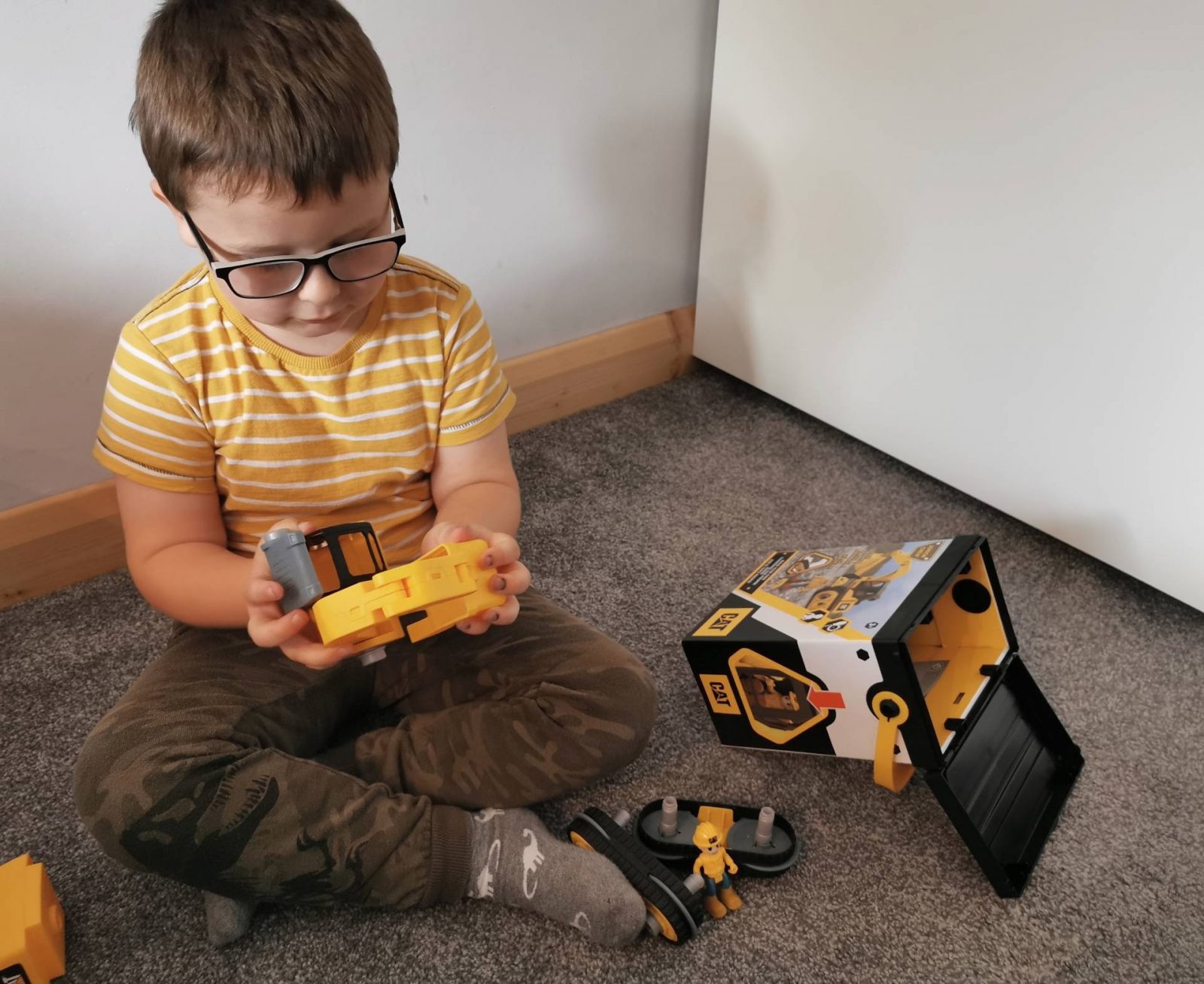 The Cat® Junior Crew Build your own vehicle sets (£12.99) are such a good idea. They're easy enough for younger children to build, take apart, and re-build their favourite construction vehicles with the Cat Build Your Own Vehicle Junior Crew. Each set has everything your child will need to make their own vehicle as well as a construction person action figure. Big E loves using the screwdriver to assemble to vehicle parts and join them together with the bolts included. I like the fact they come in a sturdy plastic storage box so when they're not being used they can be safely stored away.
I'm really impressed with the Cat® toys. From their "Let's do the work" tag line to their sturdy and robust appearance, they're a great younger for younger children. I imagine they're going to be on lots of Christmas lists this year.
You can check out the range and purchase them directly from Amazon or via the Funrise Toys UK Facebook shop.