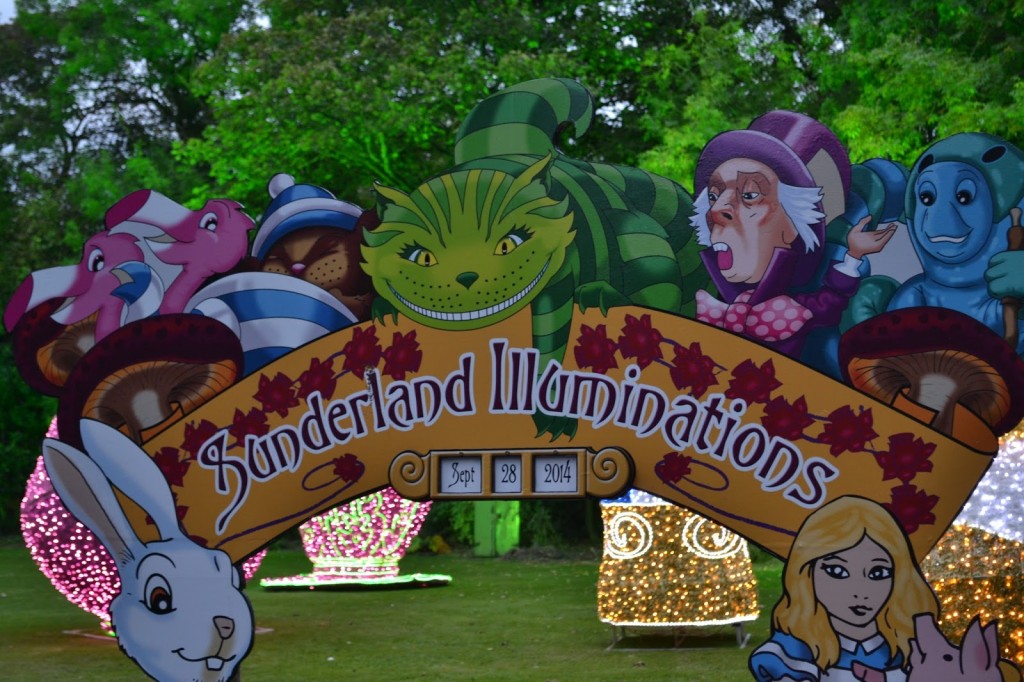 When I was young we visited Roker Park in Sunderland for it's annual illuminations every year
without fail.
In 1994 the illuminations were withdrawn due to issues with funding that was it. I grew up and if I'm honest, pretty much forgot they'd existed.
Last year in 2013, they returned.
I found out from SunderlandLive on Twitter and Hubby and I decided to take the little man for his visit visit.
The illuminations this year are based on Lewis Carroll's 'Alice in Wonderland' with the light shows depicting some of the classic scenes and characters from the 19th century novel.
There are also actors dressed up as characters from the book dotted around the park who are happy to pose for photos and talk to the children.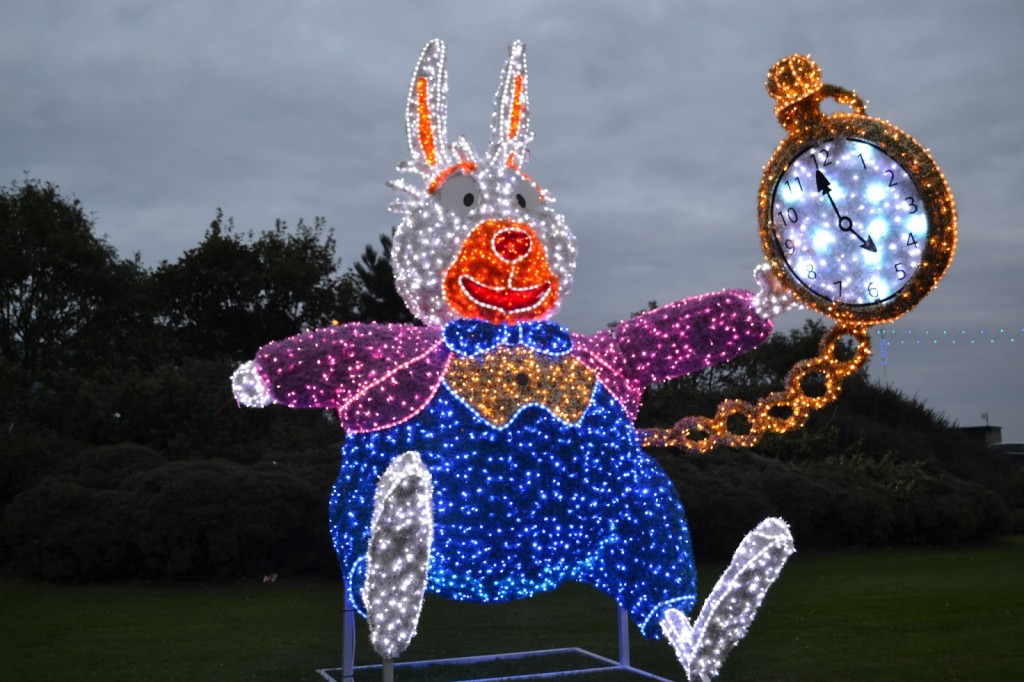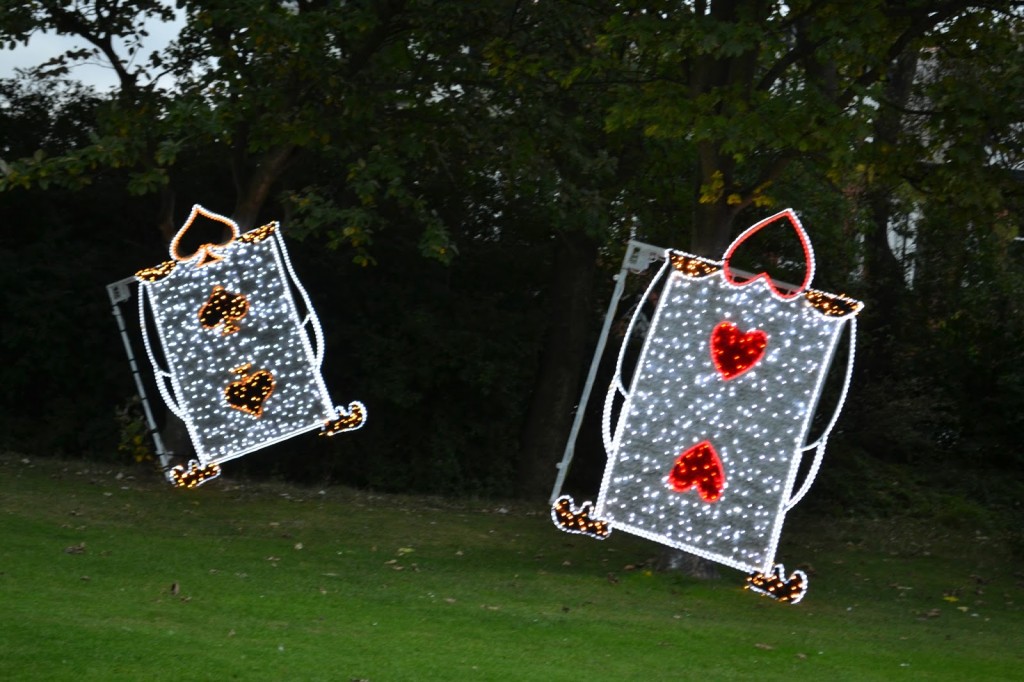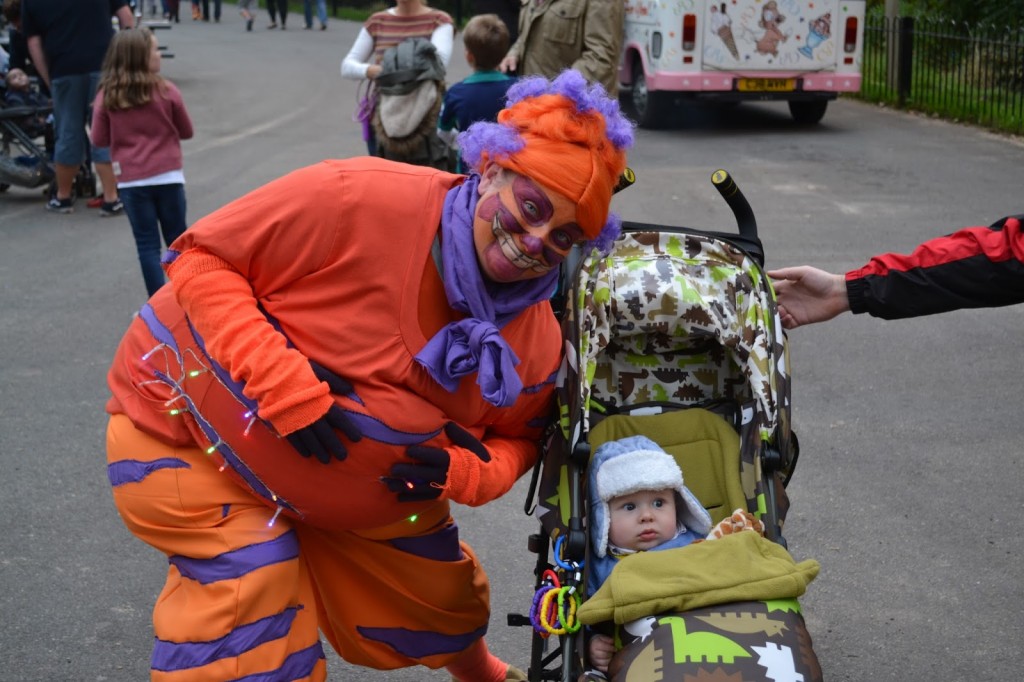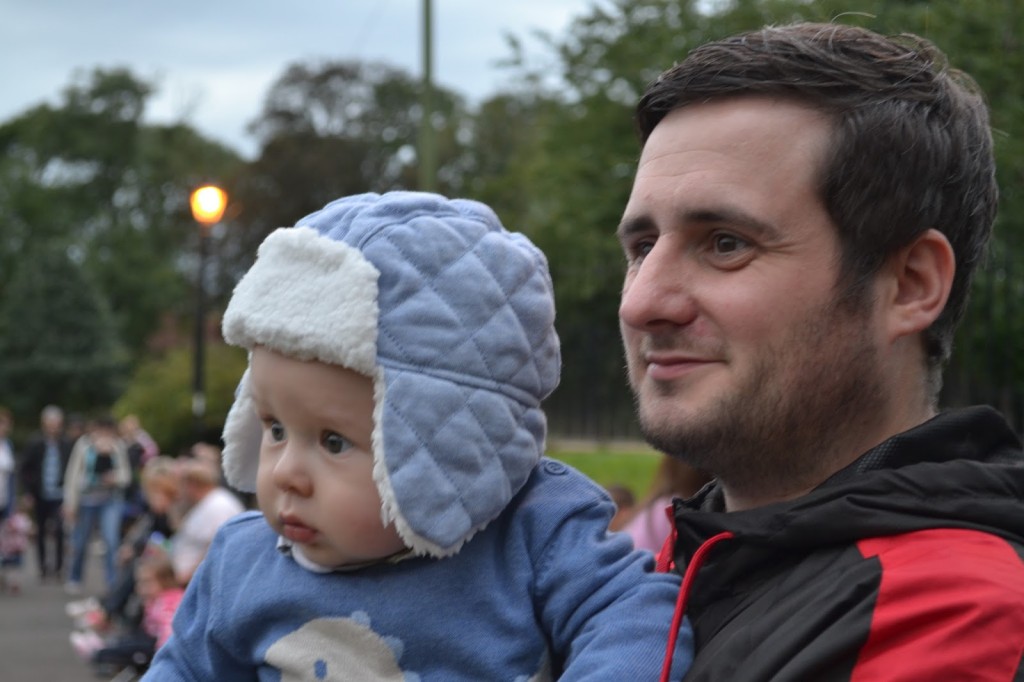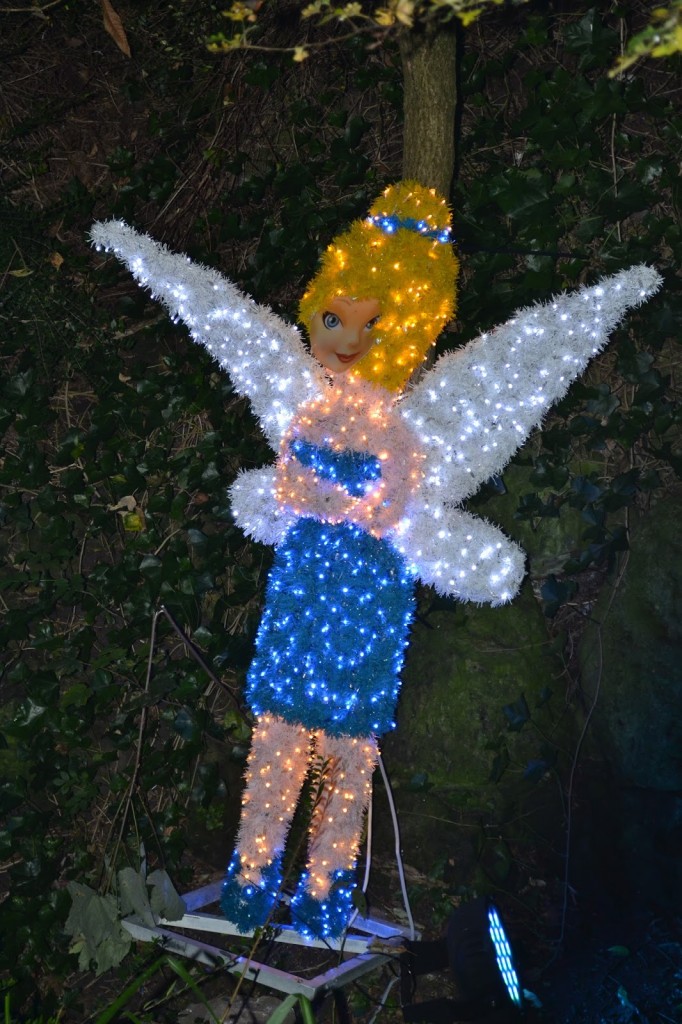 Roker Park Miniture Railway station is also open on the Friday, Saturday and Sunday evenings between 5pm-8pm but sadly we were unable to get on it for a go. The queues were horrendous from us entering the park, so we gave up and decided on just a walk round the park to look at the lights.
We went early, arriving at 5.45. It was still light but we wanted to go early while the little man was awake, and while it was light. Weren't too sure how he'd react to darkness and crowds of people, so thought an early start would break him in gently! We got parked up close by and walked along to the park, but there's also a Park and Ride nearby which you can use, to prevent too much congestion in the local area.
There are illuminations throught the park and down under the bridge towards the seafront, but that's where they stop. When I was younger the spanned the sea front and seemed to be everywhere you turned until as far as Seaburn. Sadly, that's no longer the case, as the lights are a lot less impressive than they used to be.
There are plenty of extortionately price children's light up toys you can buy from vendors dotted through the park and at every park entrance and exit. You can also pick up the traditional bag of chips or hotdog from the burger vans which are at regular intervals in the park and at the seafront.
There's a small funfair with a small selection of shows for smaller children. I have no idea how much the rides cost as we could get no where near the front to ask.
We walked around the park at dusk and then again once darkness had fallen. The little man absolutely loved looking at the lights and listening to the sounds from the fair ground, so much so that he was still awake at 9pm that night and still rather excited!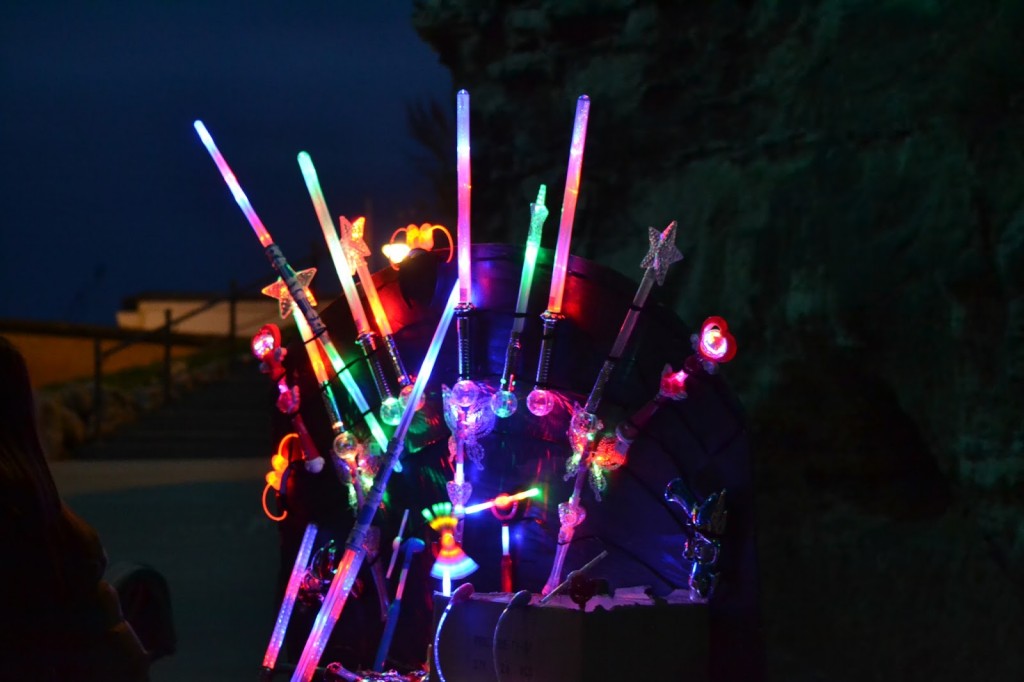 We left Roker Park at around 7.45 without any issue but as we left it was very busy. The local area was crowded with cars and there were people everywhere, I'm pleased we left when we did, as I think if we'd left it any later we might had had issues both with maneuvering the pushchair and getting out of the street our car was parked in.
We had pleasant time walking round the park, and the addition of the actors in costume were an added bonus.
Entrance to the park is free so it was an inexpensive night for us. It made a nice free, family friendly night out, but to make sure that's the case you do need to stay well away from the vendors selling the flashing lights and take your own grub!
Hopefully if the illuminations return next year they will expand and be on a grander scale, and maybe one day get back to the standard they once were. Regardless though, we still enjoyed it, it's nice to see Sunderland offering more family friendly events.
The Illuminations this year are running from 27th September until the 2nd November, so you still have plenty of time to visit.