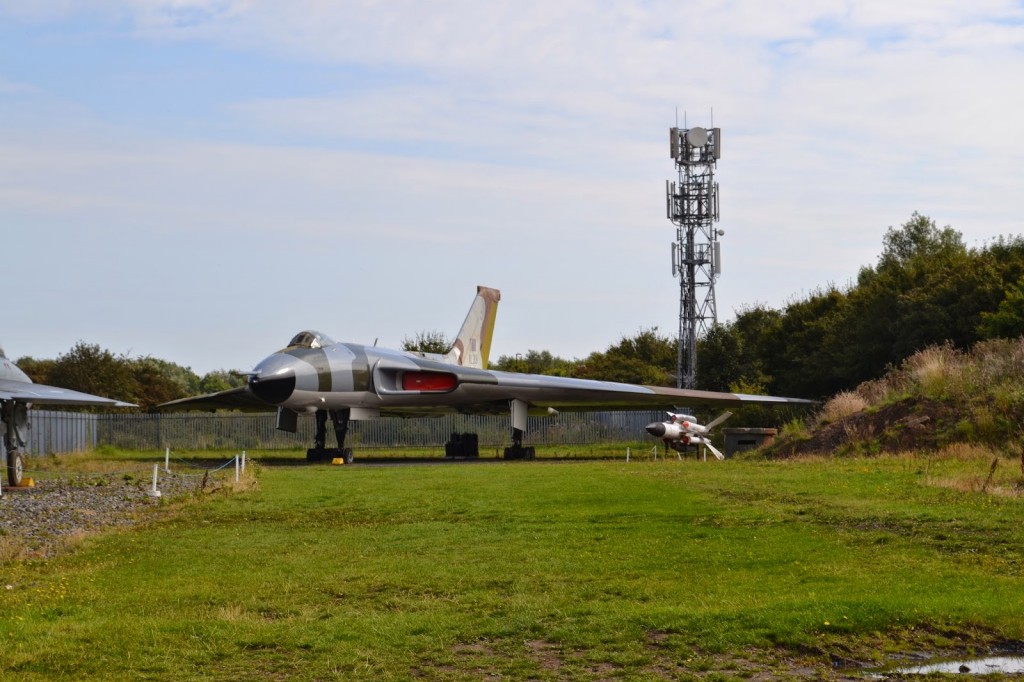 If I'm honest I didn't know the North East Aircraft Museum existed even though it's only a 10 minute drive from our house.
I was a little reluctant to visit because if I'm honest, aircrafts really aren't my thing but a friend of my husband had some of his art work displayed in one of the hangars so he deemed it the perfect place to go on his day off.
The museum is located quite close to Nissan in Sunderland and not the easiest place to find. Watch out for the brown signs and don't panic if it looks like you're heading down a derelict road to an Industrial Estate.
Admission is £5 each for adults, 5-16 year olds and concessions are £3 and under 5's are free. There's a small, free car park at the front, which fills very quickly but you could easily park on the road outside.
Entry is via what looks like Portacabin which is also the museum shop and tea room! We were greeted by a lovely member of staff who was keen to tell us about the museum and made a huge fuss of the little man.
There are variety of buses and trams located near the entrance. They're in quite a state of disrepair but were interesting to see. It's a shame that they haven't been restored as I imagine they're be great to get on an explore.
There's no set route around the museum so it's just a case of walking where you want too. The ground is flat and dry but you do need to walk over grassed areas to get to some of the planes, so I could imagine quite a bit of mud if it was a wet day.
There's a fun little street decked out in things from around the time of the war. Although it's small it was well set out and interesting.
There's a large hangar filled with planes, tanks and other war machinery. There's a lot to see but it's not very well set out, it all feels kind of jumbled. I think it could be organised a lot better, giving a bit more a structured path and route through.
There are plenty of 'hands on' things at the museum and surprisingly quite a lot that children can get involved with, including a hunt for the 7 dwarfs.
The little man loved 'flying the plane' and chuckled away while I was taking photographs.
There's another building filled with a good selection of military vehicles which have clearly been restored to their former glory.
Despite my initial hesitation we actually had a nice couple of hours wander round. Hubby loved it because he's a bit of a geek anyway but it was really quite interesting. I do think they could do a lot with it though, a little bit of organising and rearranging would make it a lot better but it's still an interesting place and not badly priced. I think it'd be great for school age children who are learning about the war and history.