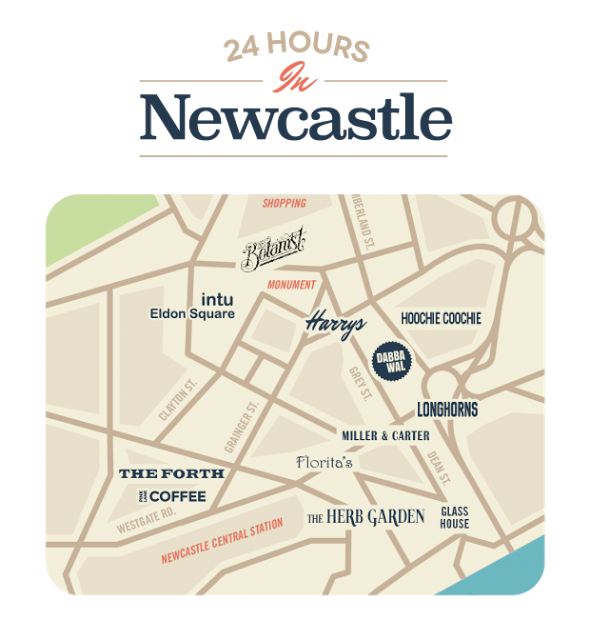 I always consider Newcastle my closest major city. I live smack bang between Durham and Newcastle but I always head to Newcastle if I'm looking for something to do, somewhere to eat or to try something a little more obscure.
Every time we visit, a new shop, bar or restaurant has popped up. Sometimes it's hard keeping up to date with venues to visit but it's always fun finding somewhere new.
The people at Daniel Footwear have created a great '24 hours in Newcastle guide'
which you can check out for ideas on things to do if you're visiting Newcastle. I've also listed some of my favourite hidden gems that you really shouldn't miss.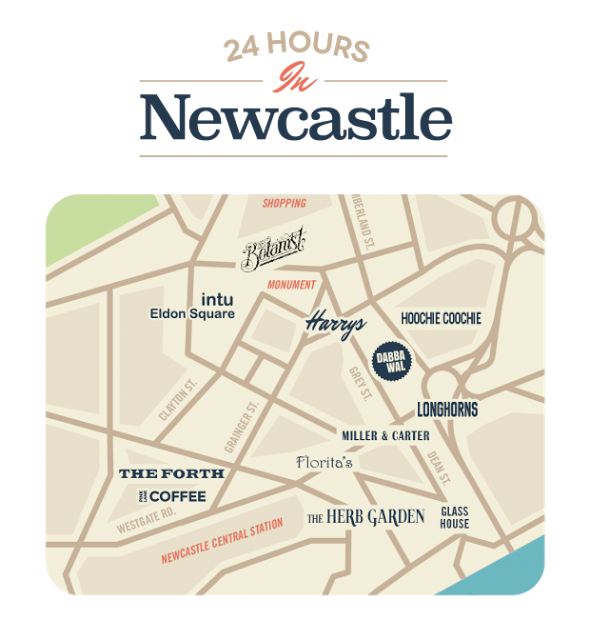 Food
The Sausage Emporium is probably one of my favourite eateries. Like the name implies, if you love sausage, you'll love this place. Hidden away under the rail arches not far from Central Station is little restaurant is a firm favorite. It's simple, not fussy and has a beautiful little in house sausage dog who likes a stroke!
Cal's Own is located on Chillingham Road just out of the City Centre, It's a bright and cheery pizza restaurant where the reasonably priced food is absolutely delicious. If it's pizza we fancy, we wouldn't go anywhere else because I know we'd feel let down.
A quick cuppa
My hubby loves Quilliam Brothers. Located on Eldon Place it's a tea lovers dream. As well as having a huge range of loose leaf tea they have a small cinema Must see places which has regular evening shows on KUBRICK SEASON is on at the moment.
The Quay Ingredient at the Quayside is a little trek down from the hustle and bustle of the town centre but it's definitely worth the walk. It's quite small and is usually very busy, but if I'm visiting Newcastle on a weekday (not lunch time) I'll often call in. The food is delicious and the staff are lovely and friendly.
Things to see
The Great North Museum is free to visit and filled with fab exhibitions and is a must for any dinosaur or animal fan. They have regular creative work shops and some lovely child friendly events such as story telling and animal handling.
Shopping
The Glamorous Owl is a quirky shop on Old George Yard. It's full of beautiful arts and crafts and the lady who owns it is really friendly and helpful. It's definitely worth a visit if you're looking for a one off gift.
I love having a rummage through the rails in The Yesterday Society in the Grainger Market. It has a great range of vintage clothing and accessories and the staff are really approachable.
Have you got any favourite places I might not know about?
*A collaborative post with Daniel Footwear*