We visited Geronimo Festival for the third time over the May Bank Holiday weekend. Held again at Arley Hall in Cheshire, it's a huge family festival which includes rides, activities and a whole host of famous faces you and your children will recognise.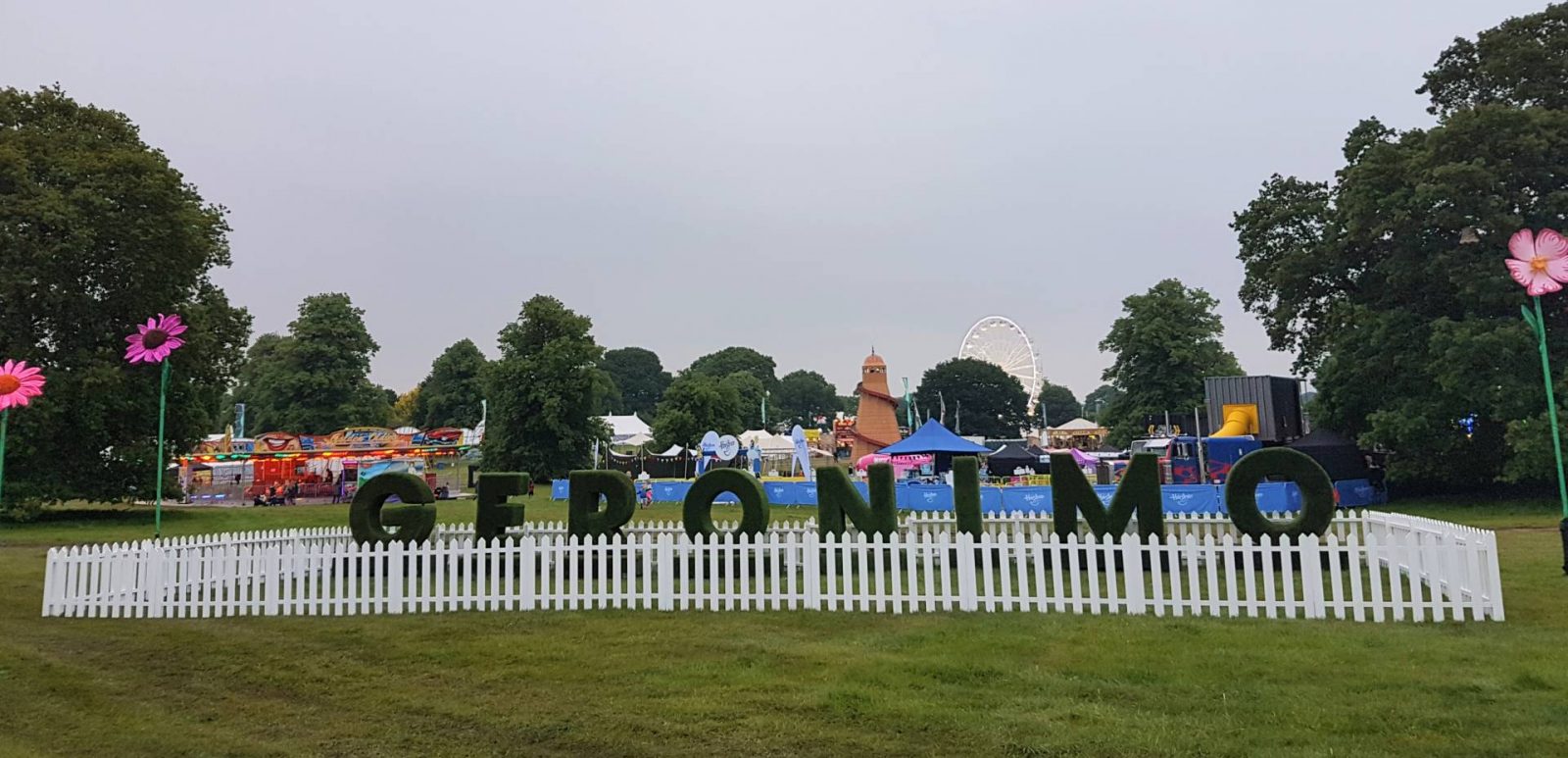 This was our second year ( and Geronimo's) camping. We made a serious upgrade from our tent last year so we had much more space which made spending time in tent a much more pleasant experience.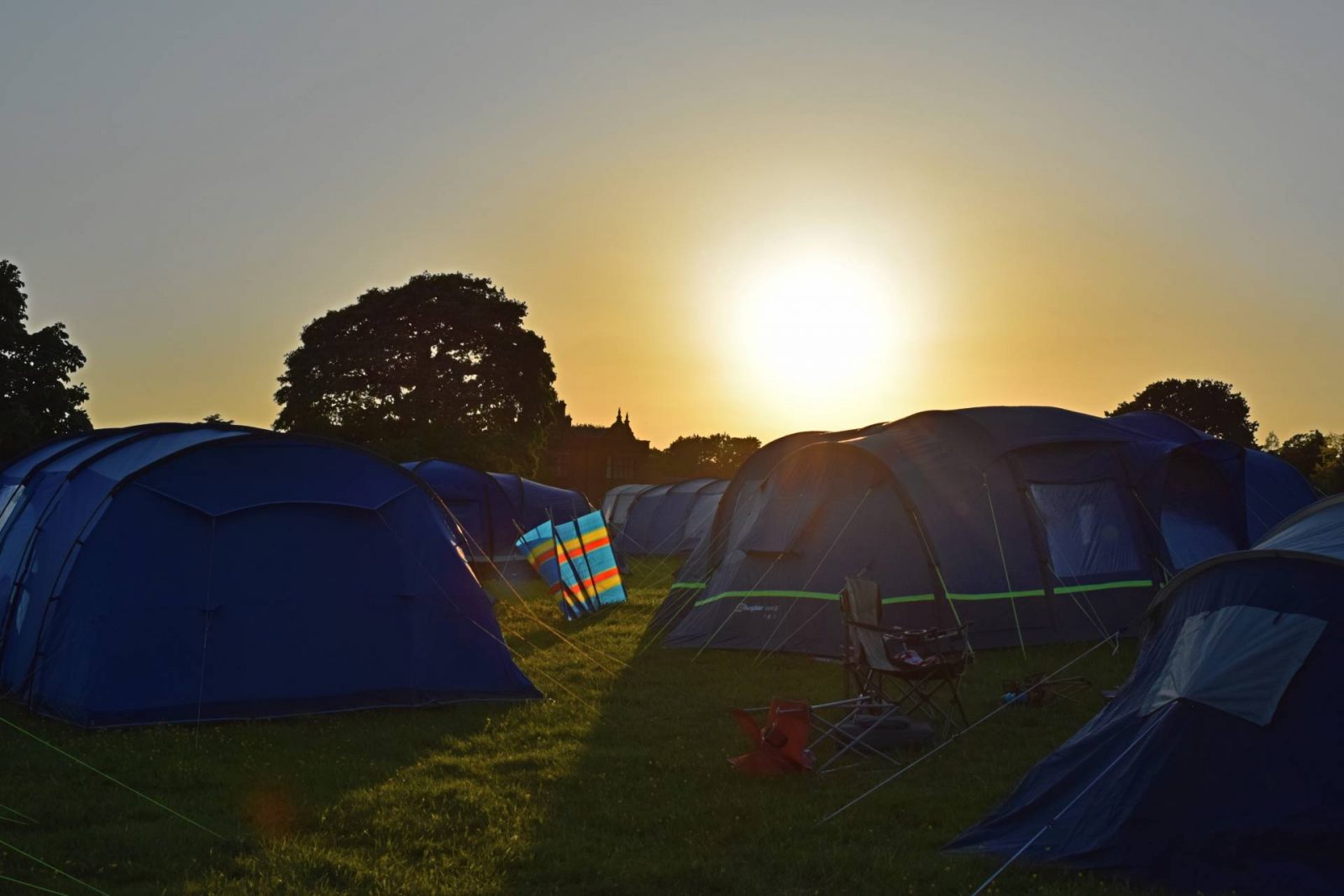 Campsite and facilities
This year we were able to pitch up on the Friday. We arrived around 3pm and were able to get parked up easily. We took our festival wagon along again this year ( it's quite possibly one of the handiest things we've ever bought) and were able to use it to make trips down from the car park to the camp site.
We pitched up relatively close to the festival entrance, toilets and showers. There were 12 showers for the whole of the campsite this year ( less than last year) but we were able to shower most of the time with ease and because we were quite close to them, we could make a dash when there wasn't too big of a queue. The toilets and showers were kept clean and emptied and cleaned once a day, roughly around 11am.
They were cleaner than 'adult festival' toilets but not somewhere you'd want to spend a lot of time! It's worth bearing in mind, it isn't Geronimo or the Portaloo providers who make them messy, it's those who use them!
We were also quite close to the onsite shop ( which was open much later than last year), phone charging station, food and drink van and the Dorset Cereal tent who provided daily free breakfasts, Yoga and fabulous live music for campers for the duration of the festival. We didn't buy anything from the shop this year but did buy things from the food van on the camp site. The prices were ok, and we were pleased to see we could get smaller portion sizes for the little man or half the price. The charging station prices were excessive so we didn't use it. We'd taken power banks with us and when we ran out of power on the last night, I took a stroll to the car and read my book while my phone charged again.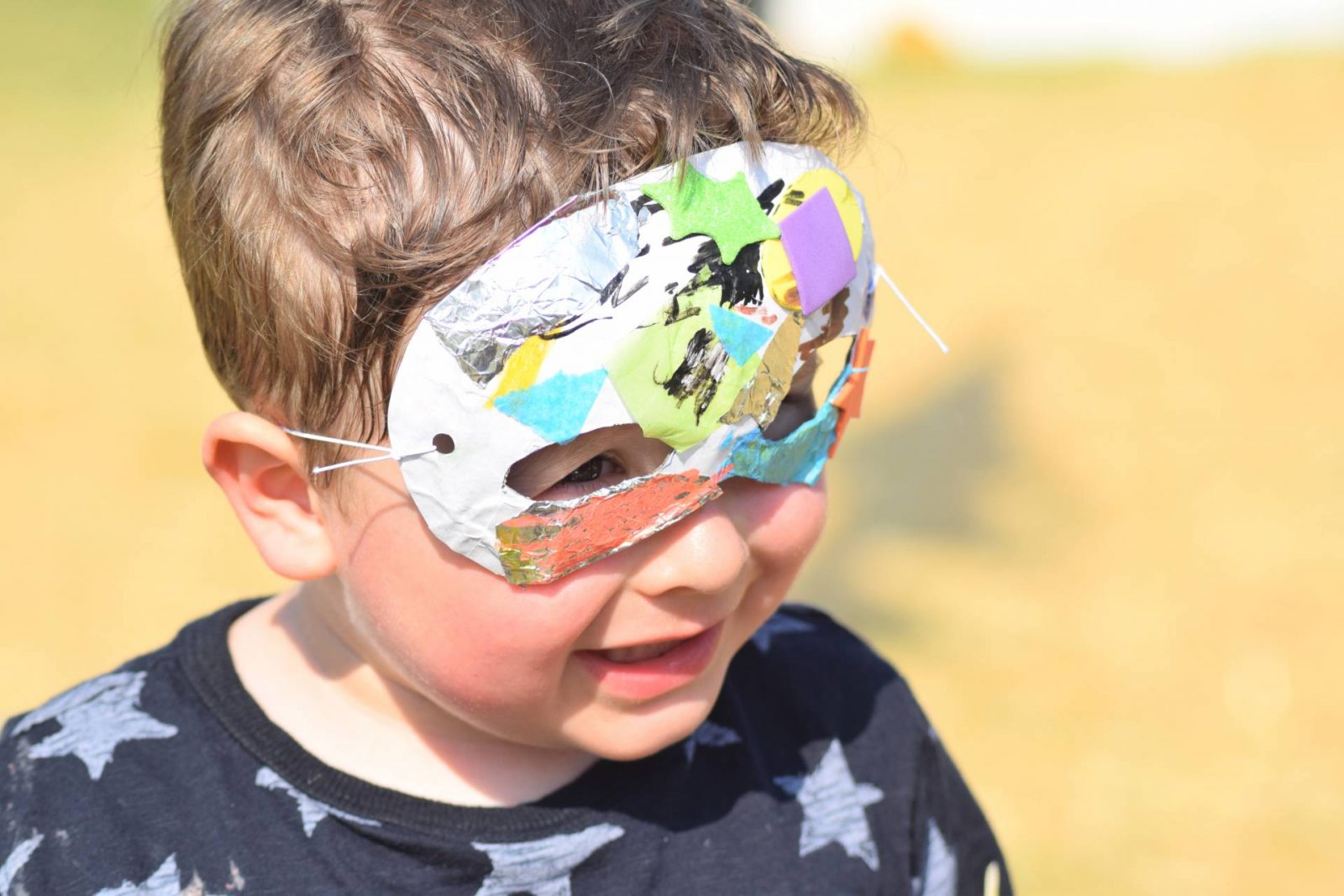 Activities
The amount of activities and acts on offer at Geronimo Festival this year was a little overwhelming, the festival has definitely grown since our first visit in 2016.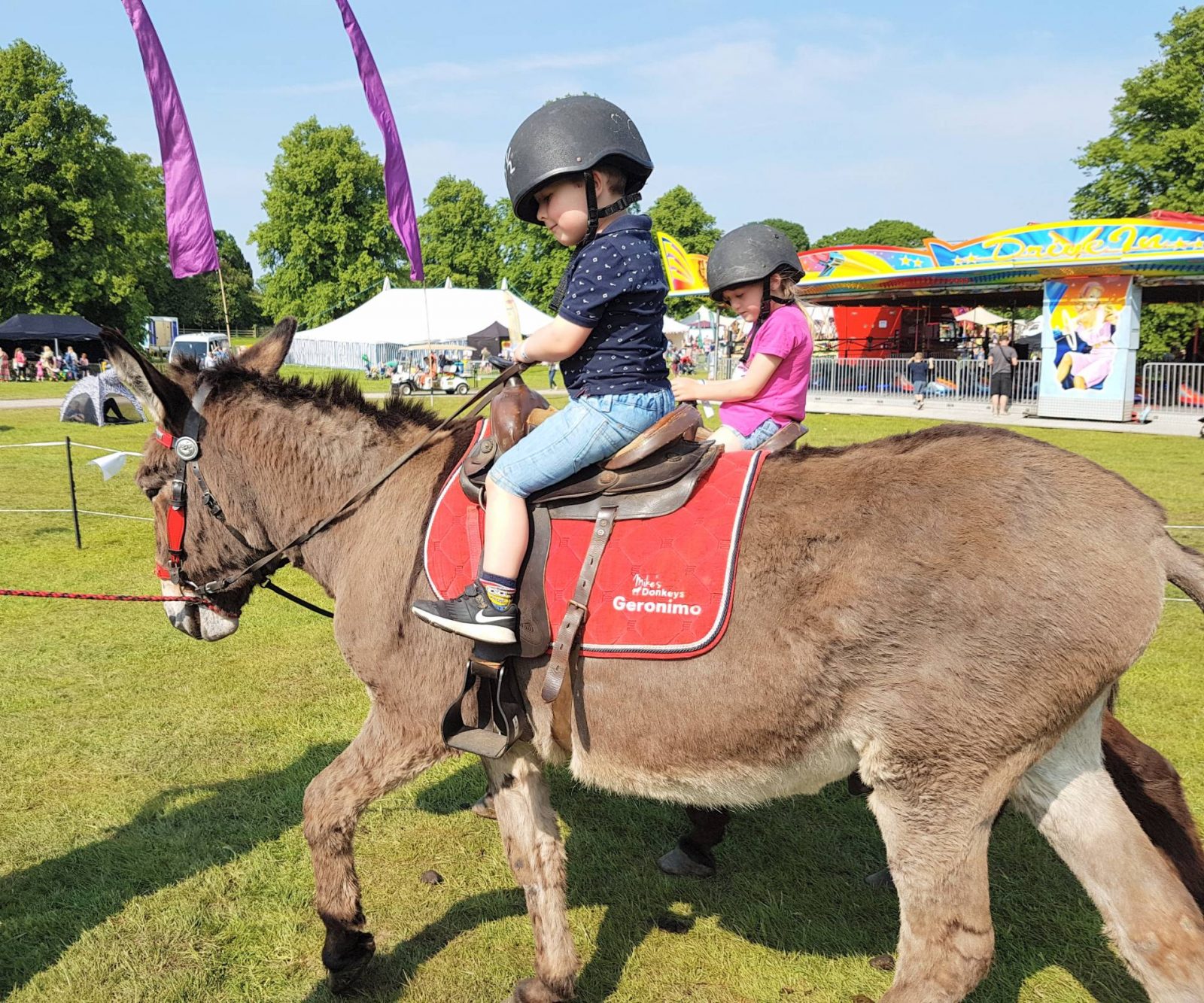 There were so many things to see any do, it wouldn't have been possible to see any do everything in one day so we were glad we were there for the full weekend.
When we arrived we'd been given a very basic map of the campsite and festival site but it didn't give any other information. It was disappointing to find we weren't given a complimentary time table of events, only the option to purchase a programme for £5.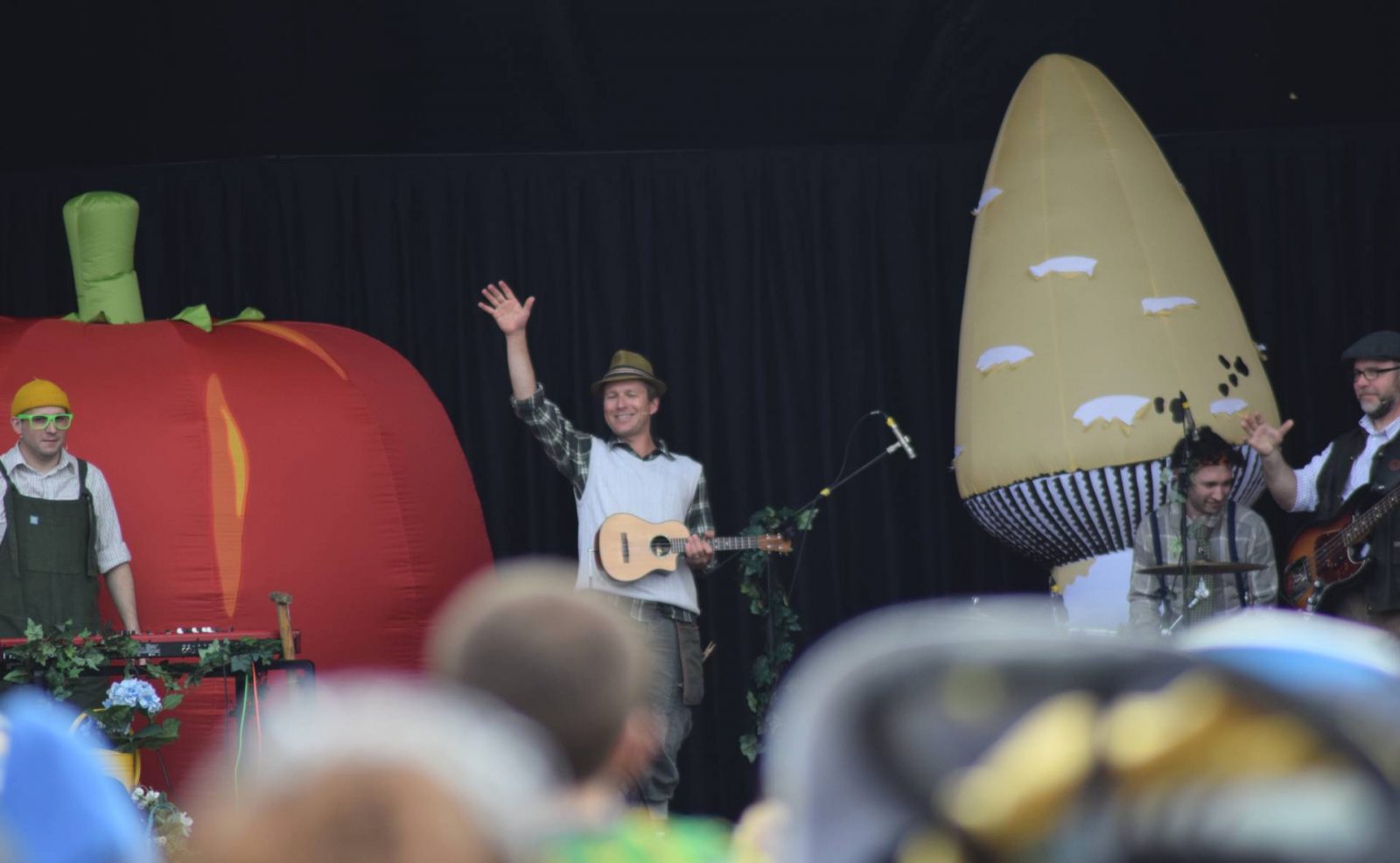 We managed to catch Andy Day and Mr Bloom on stage which the little man enjoyed but because we didn't have a programme we had no idea what the timings were for anything else so instead, we spent more time visiting each of the activities.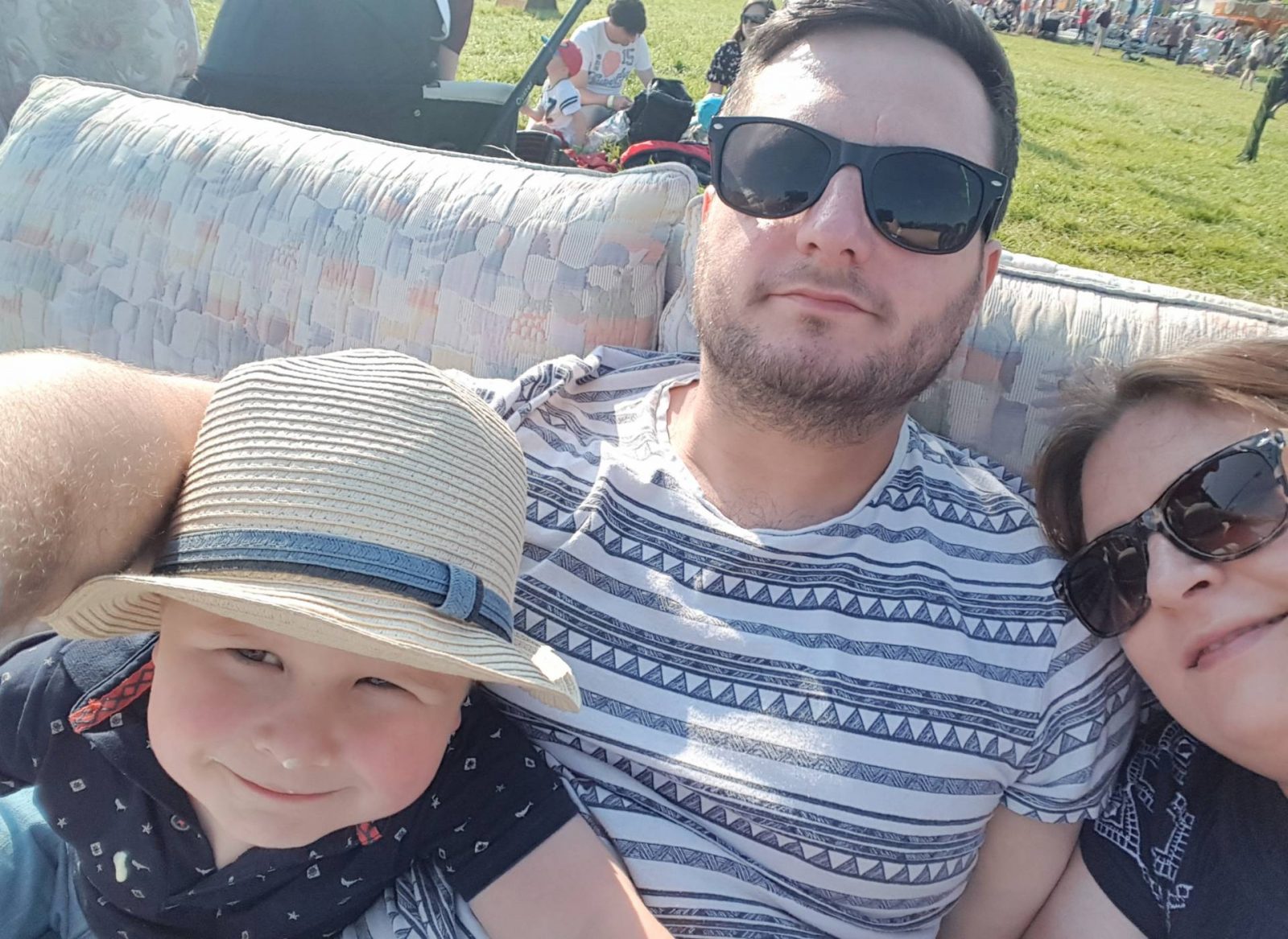 Later in the day there were some acts tailored more to adults. Hubby and I particularly loved listening to Clint Boon so we could pretend we were young and reminisce about being at grown up festivals.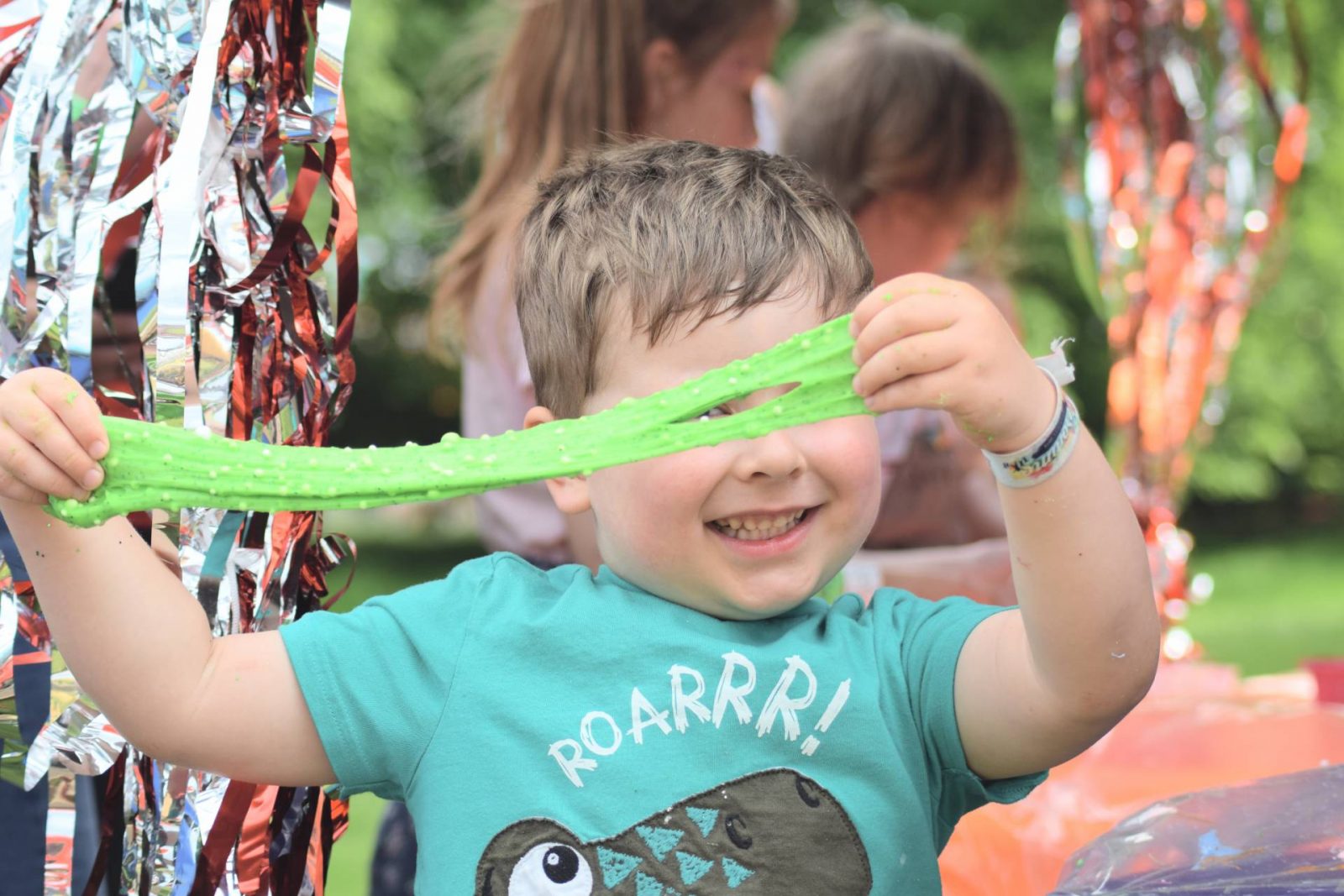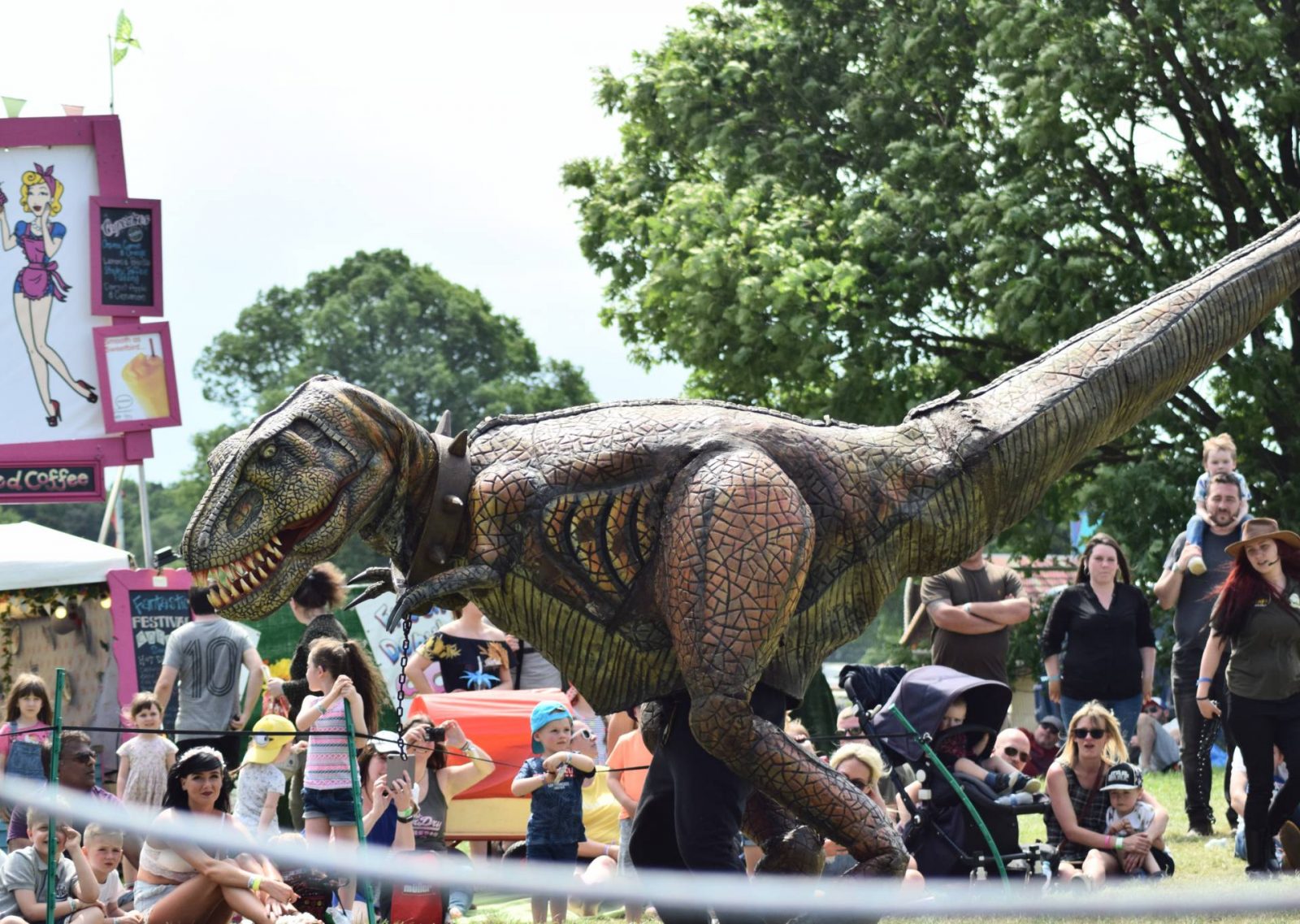 The little man loved seeing Rex the dinosaur, he remembered him from last year and really enjoyed his show.
We caught the Jackdaws Danger Show twice while we were there and despite it being a repeated performance, we all loved it. It was a casual, chilled affair with people gathered round a open fire and the perfect way to end a busy day.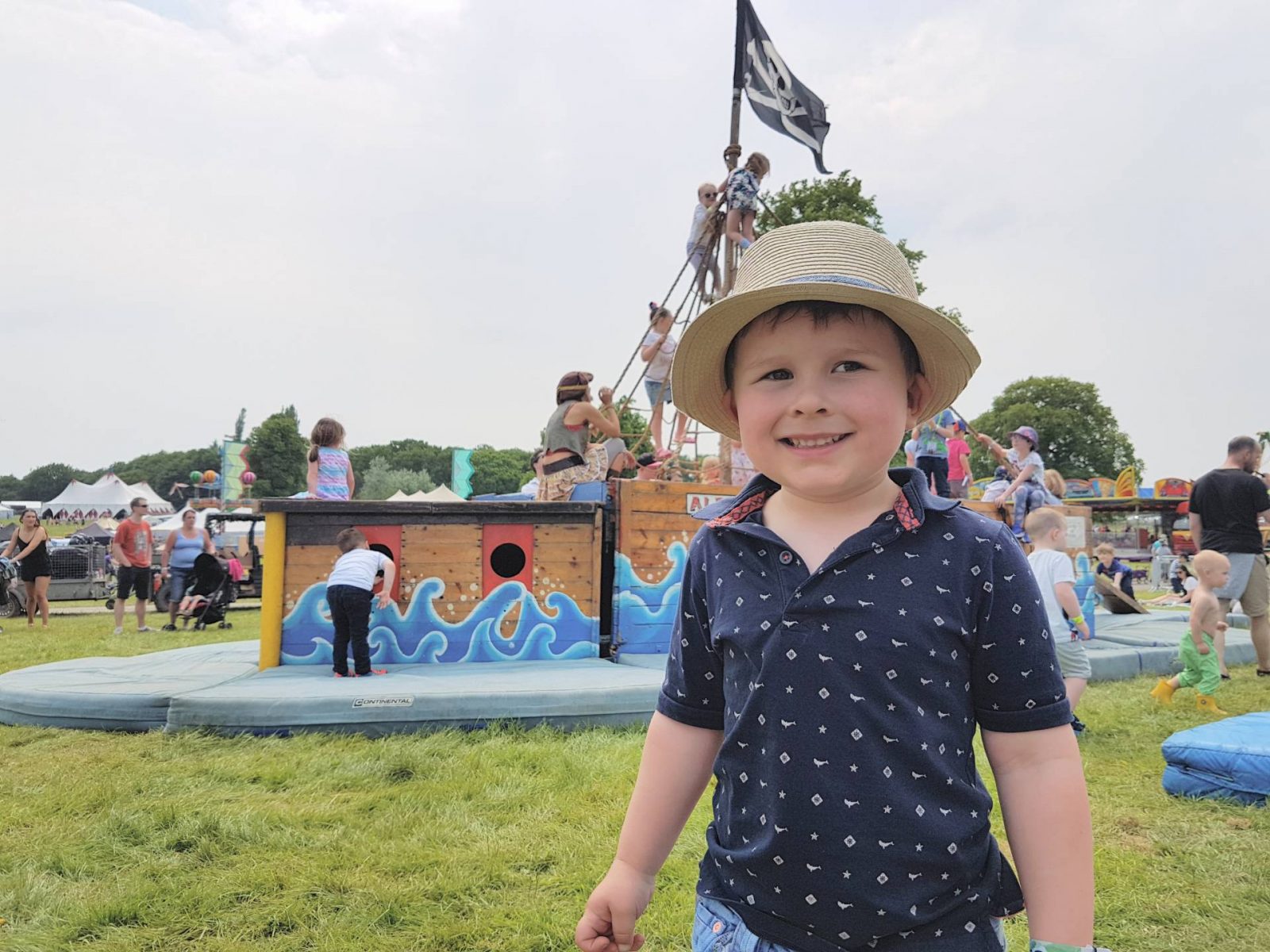 The little man loved the wooden pirate ship. It was a simple idea but seemed very popular. With a couple of ladies dressed up as pirates and a wooden boat with crash mats round it, the kids loved climbing and on and jumping from the boat.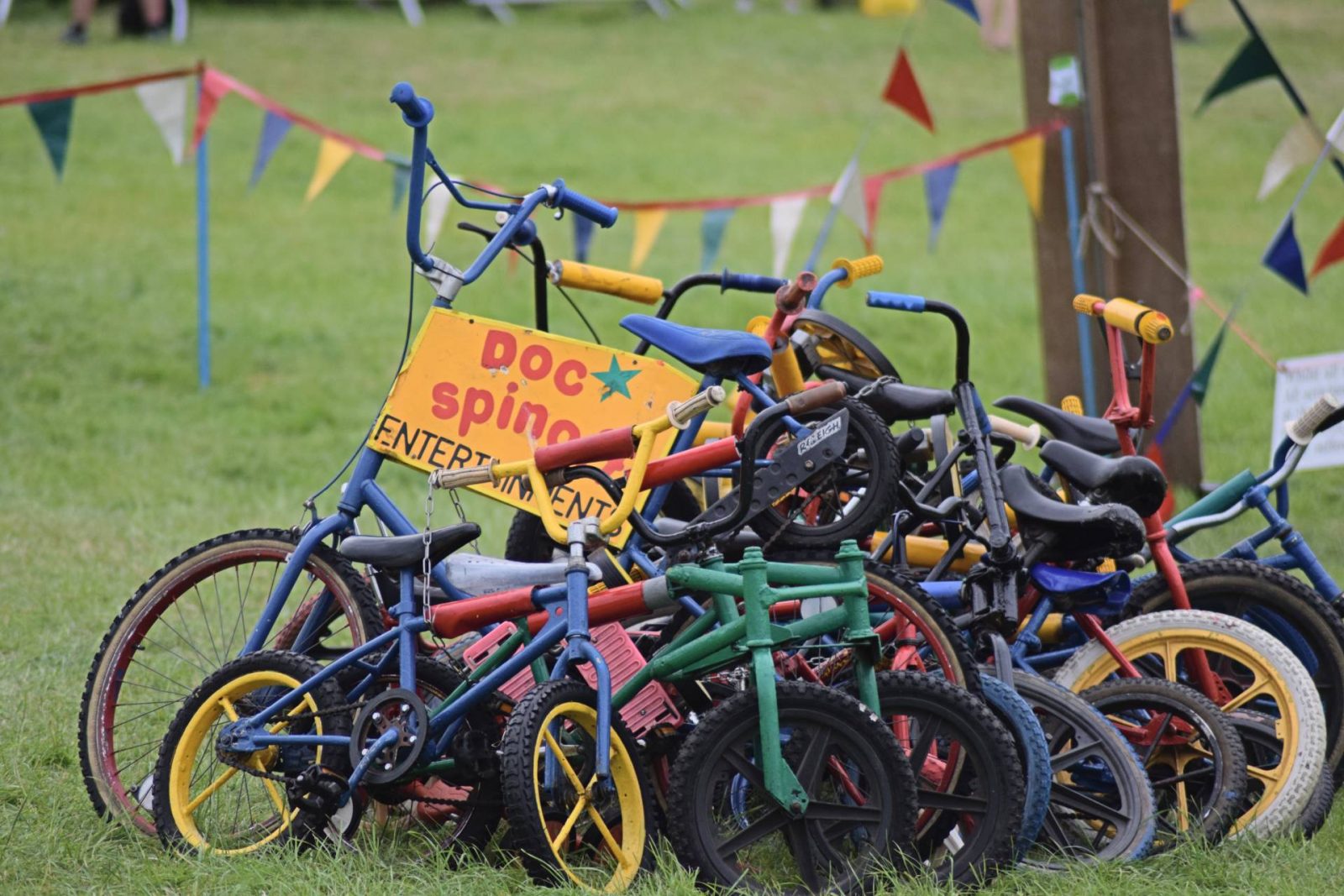 The little man really liked the wonkey bikes and pestering Daddy to help him steer them around the grassed area. They were all mismatched or a little odd but lots of fun.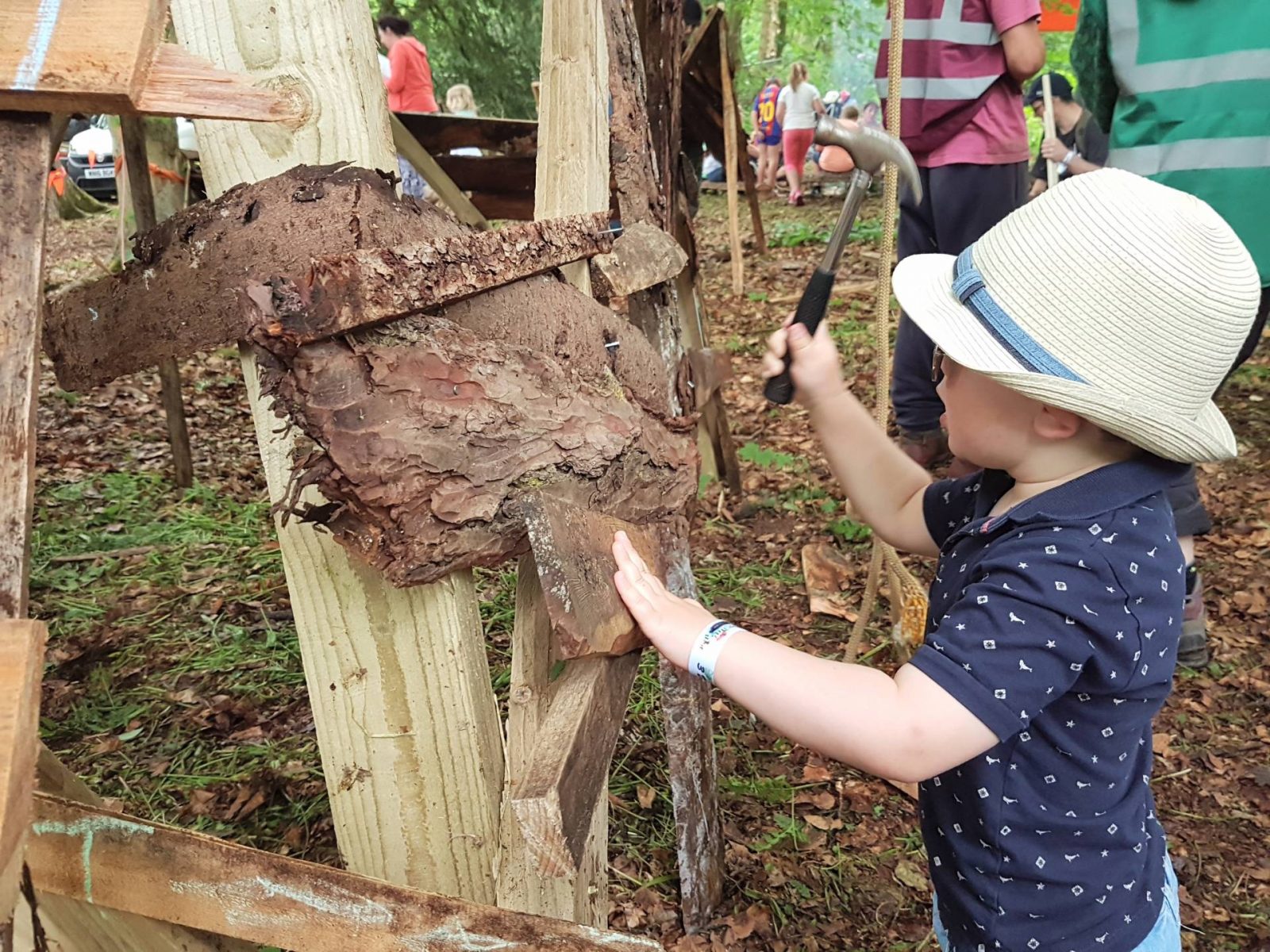 The Woodland Tribe was also a huge hit though there was an extra charge to hire tools. We were able to help create a woodland play area within the trees.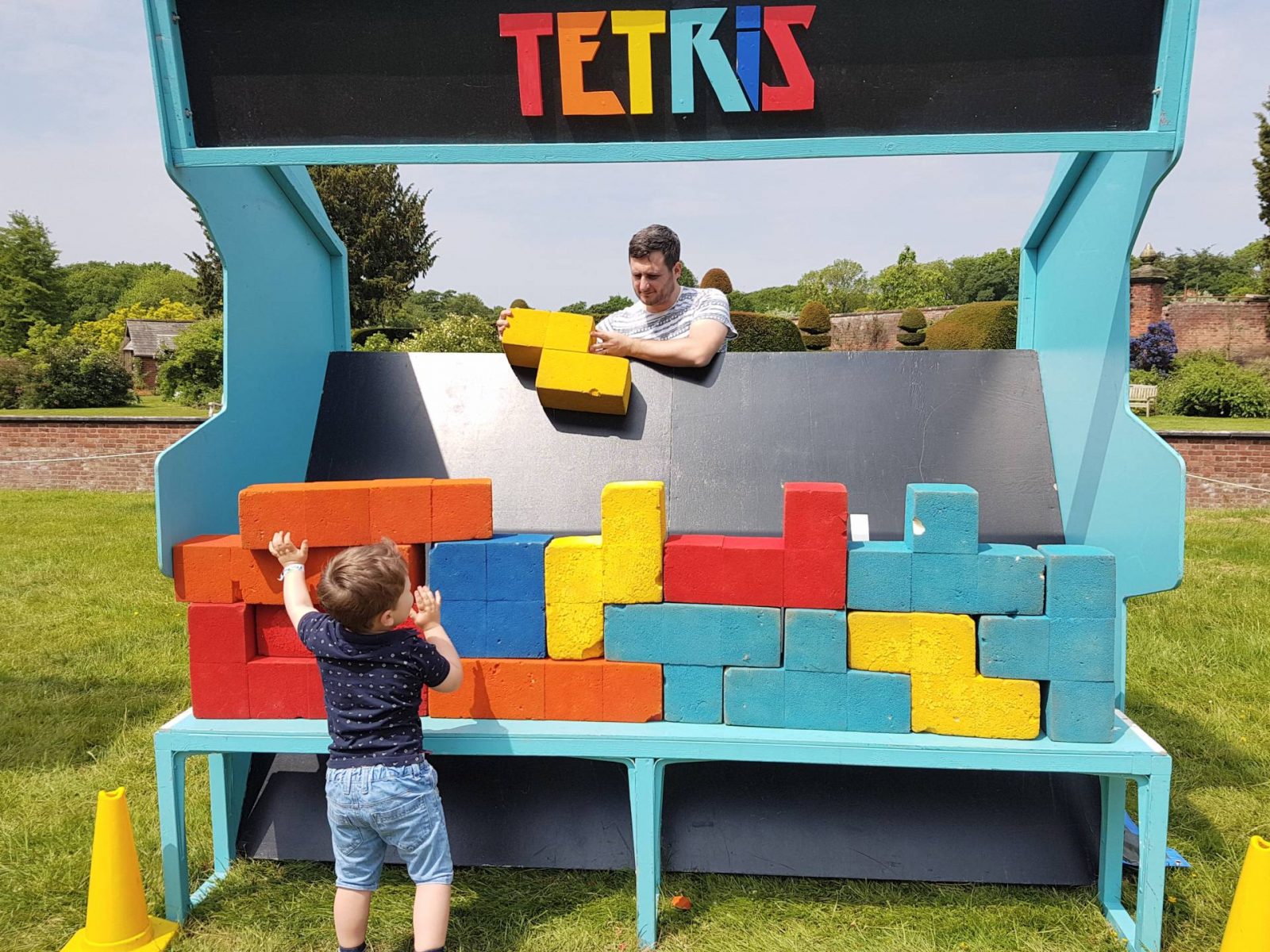 We all really enjoyed the Actual Reality Arcade and returned a few times over the weekend. It was like being part of some old school computer games!
There was a large area of inflatables at the top of the hill which the little man was instantly drawn too. Probably because there was an additional charge to use them. They were £2 a go or £5 for an all day wristband. Initially, I was a little annoyed by the extra cost, but the little man certainly got his £5's worth and spent over 2 hours bouncing and sliding.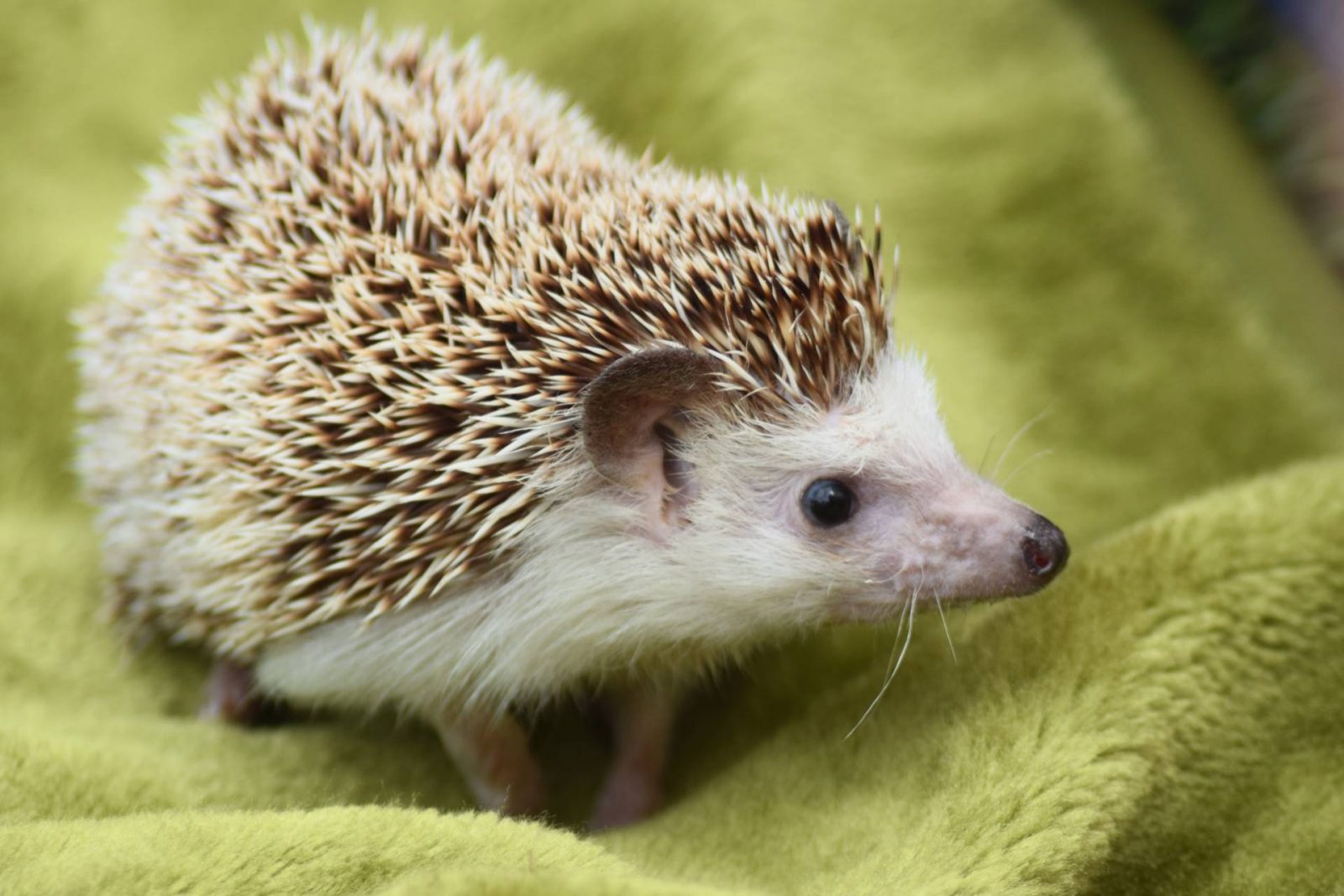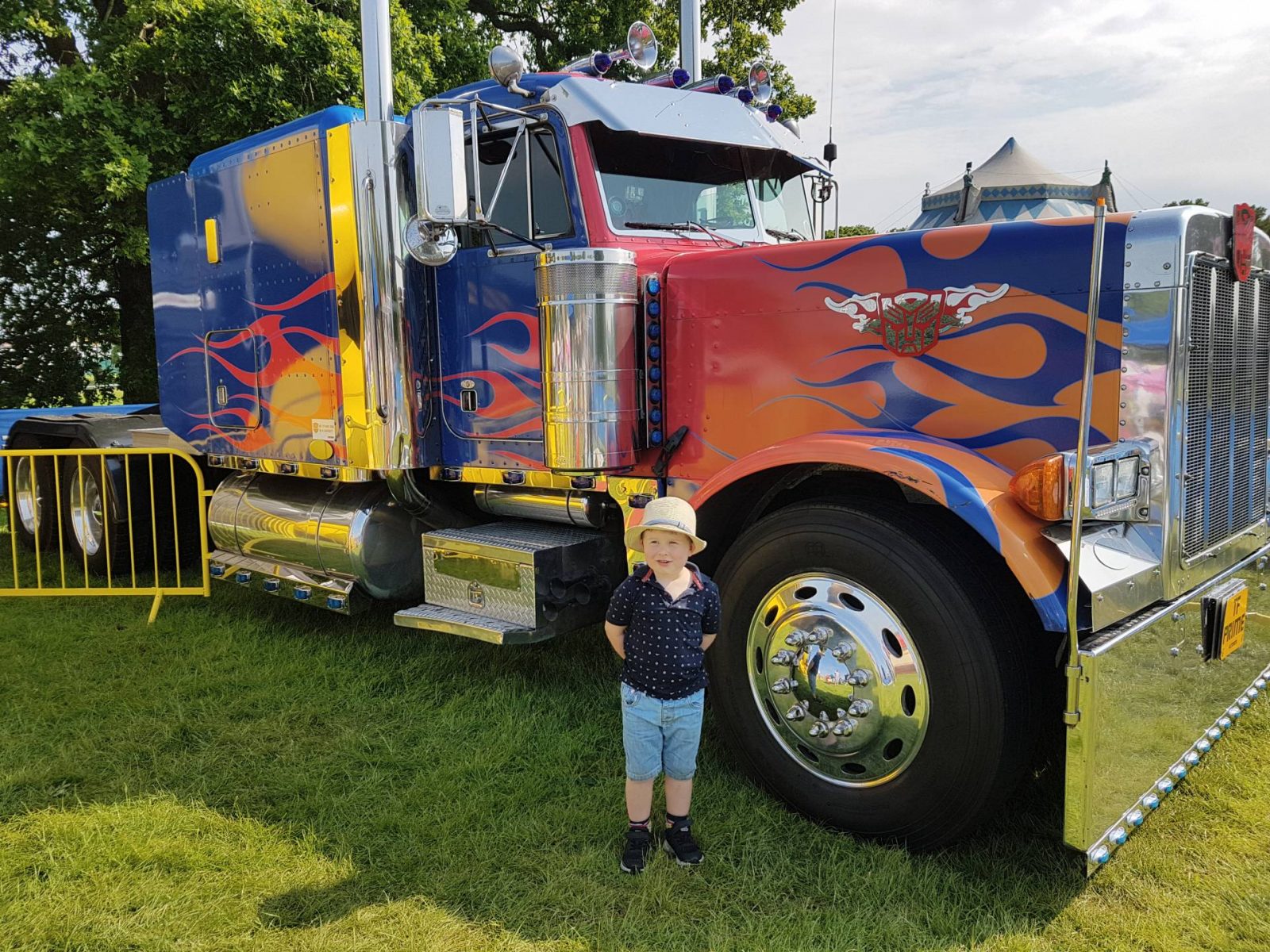 Although there were some fab things to do, some of the areas we loved last year had unfortunately changed for the worse this year. The Hasbro area was a disappointment and much less fun than last year. The queuing system caused long waits with little people and the majority of the staff manning it appeared to wish they were anywhere else but there. The little man had talked about the Playdoh area loads after our visit last year but this year he was left disappointed after a long wait and then being moved on by staff who didn't interact with the kids, it felt like conveyor belt and lacked the fun it had last year.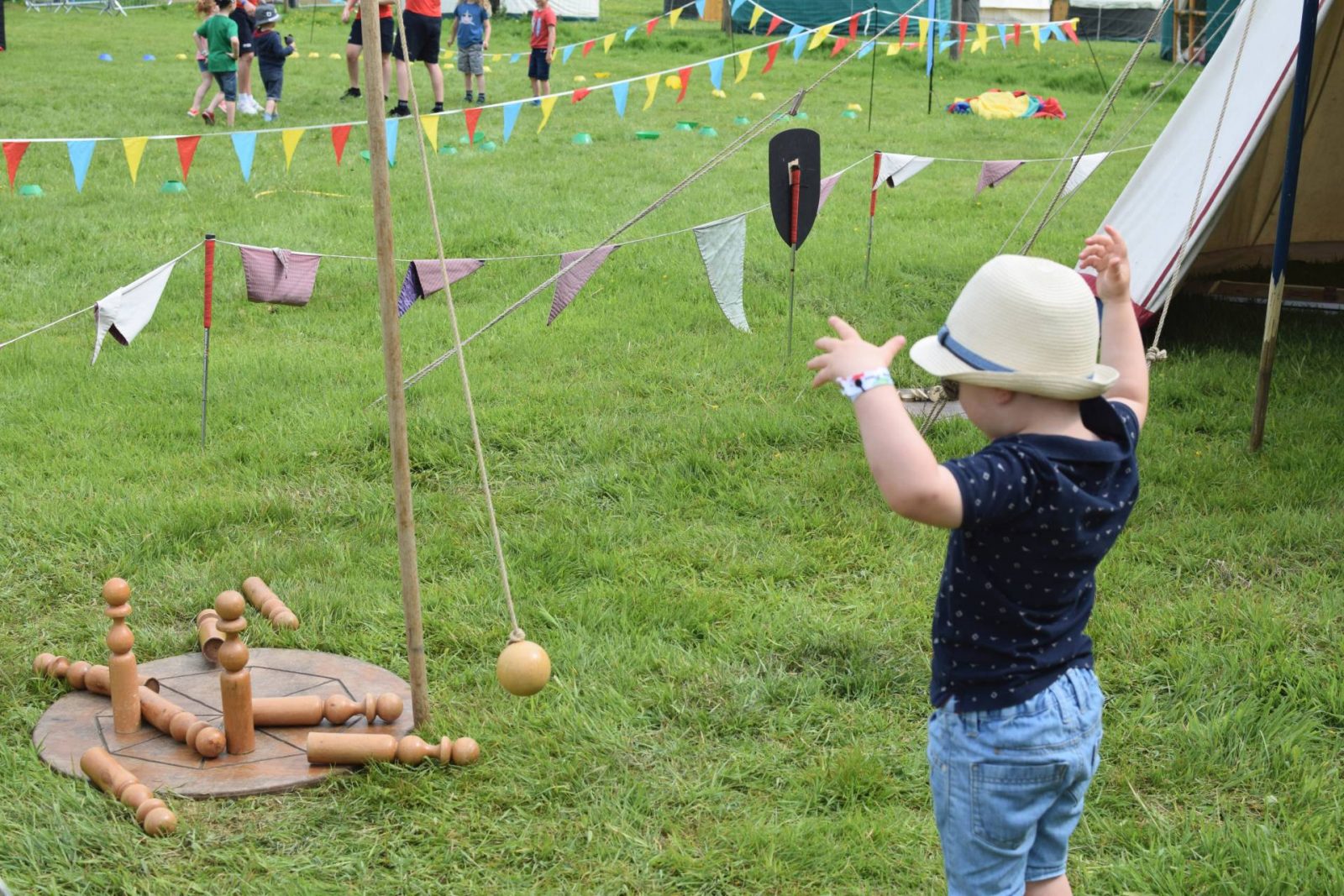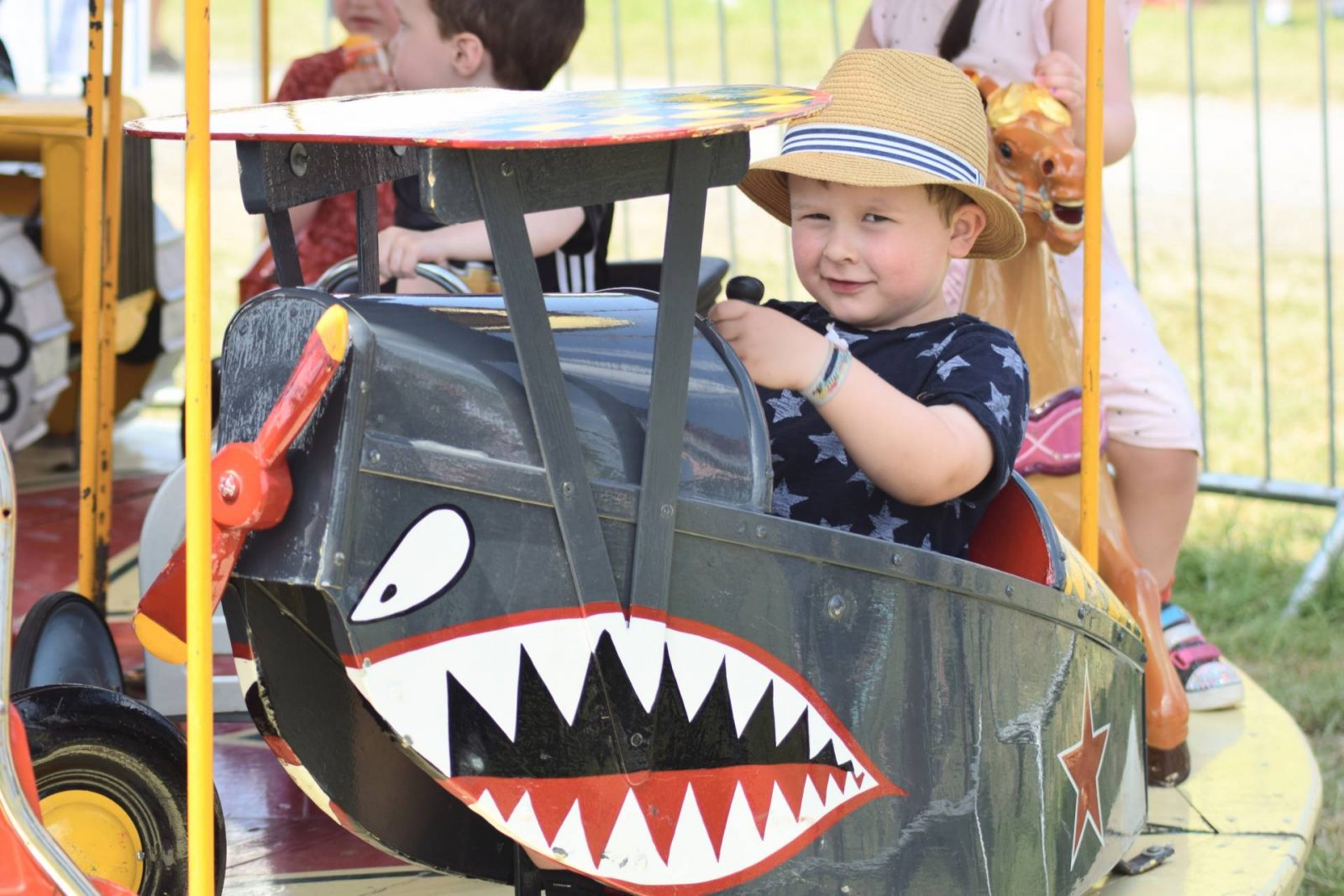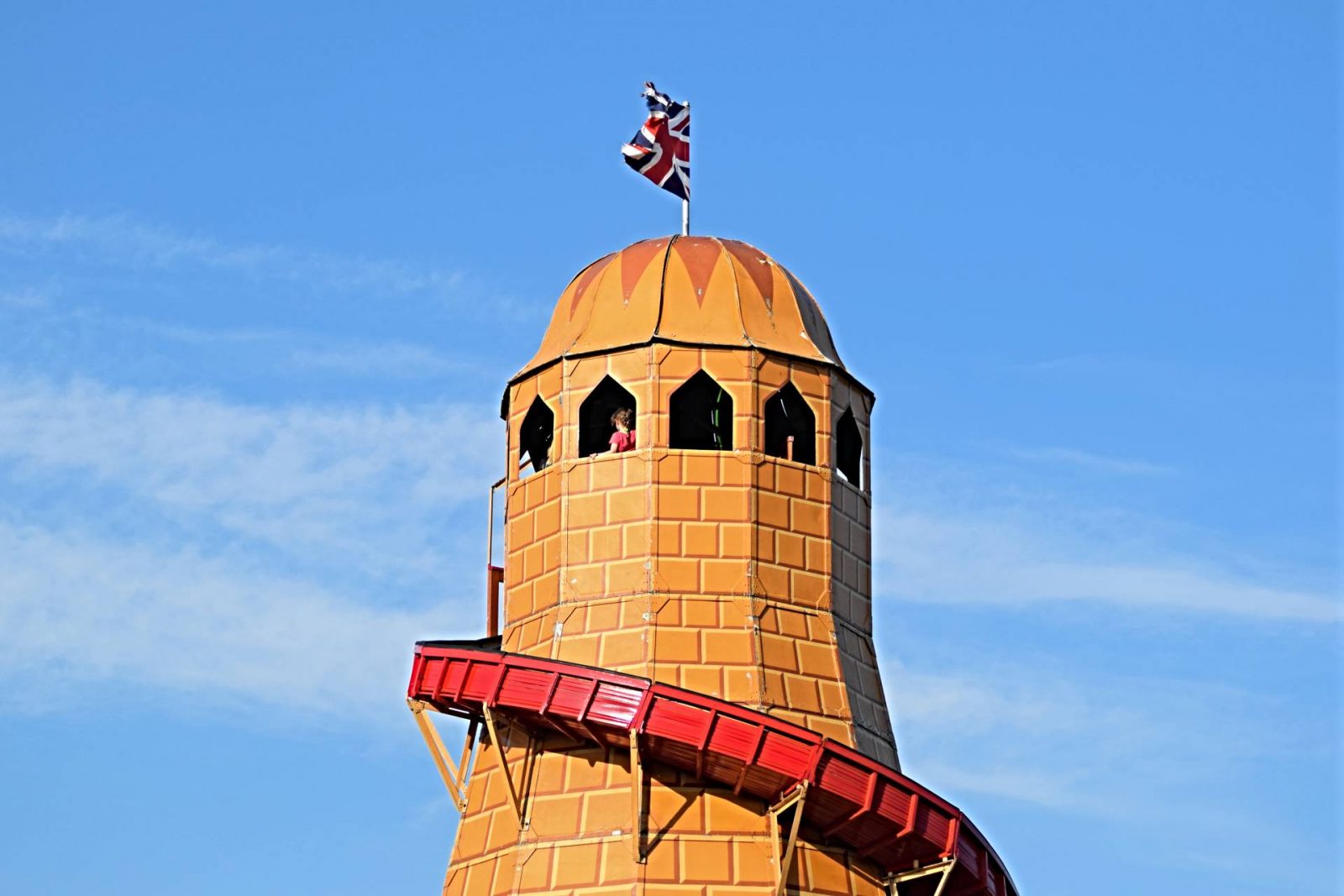 The rides
Our rides were all free as we had the weekend camping tickets but day visitors could pay per ride. There were more rides this year in comparison to the last two years and more suited to older children, like the Dodgems and Feris Wheel. The little man enjoyed the smaller rides and was happy to see some of his favourites from previous years.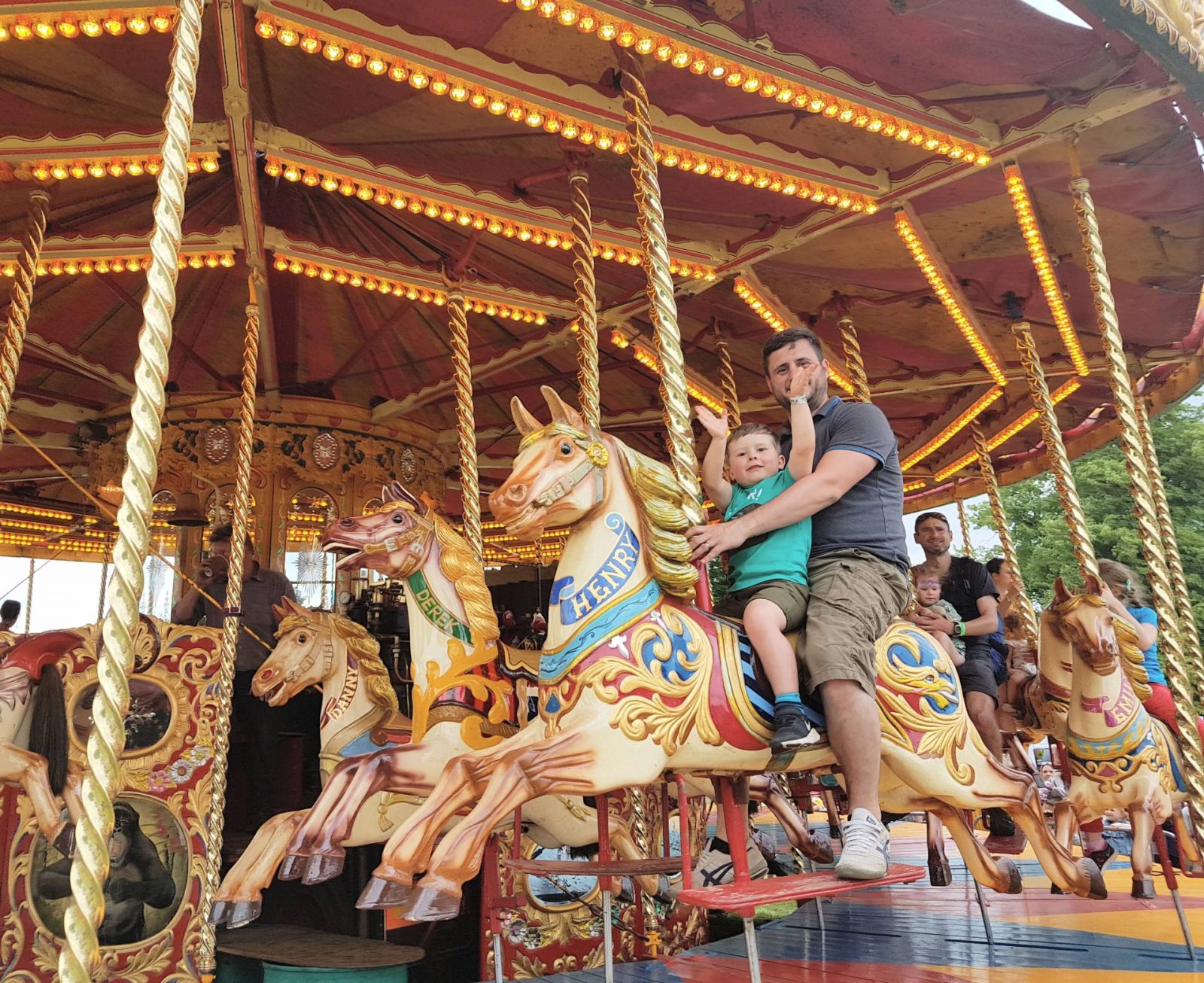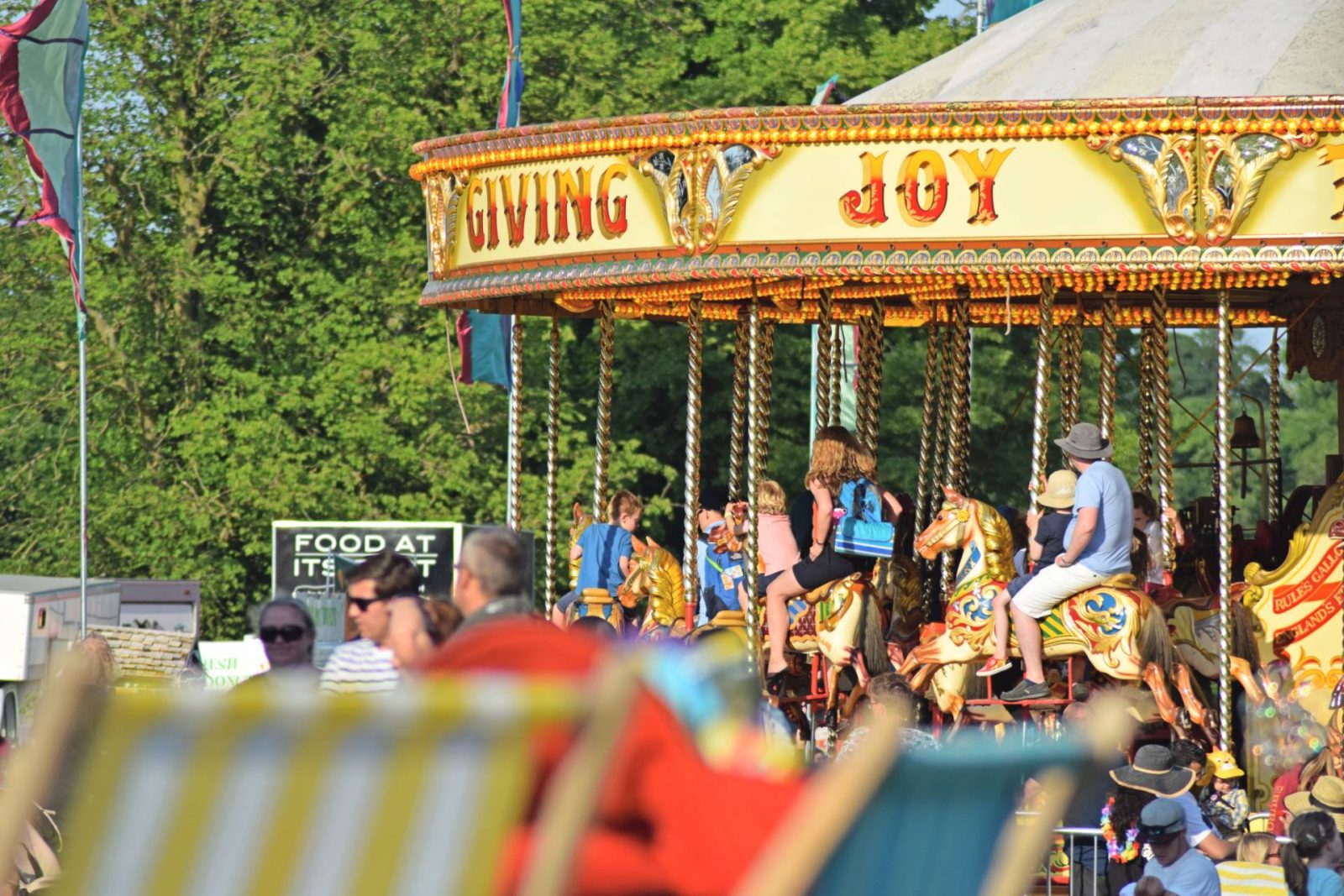 Saturday and Sunday was much calmer with little to no waits for rides. Monday however, was a lot busier, with queues for most of the rides.
Food and drink
This years food and drink options were definitely the best. The stalls have have improved over the years and this year we were happy to see much healthier options available. The prices weren't cheap but that's expected for any kind of festival. We paid £7 for a duck wrap, £10 for a pizza and £8 for a portion of Mac n' Cheese.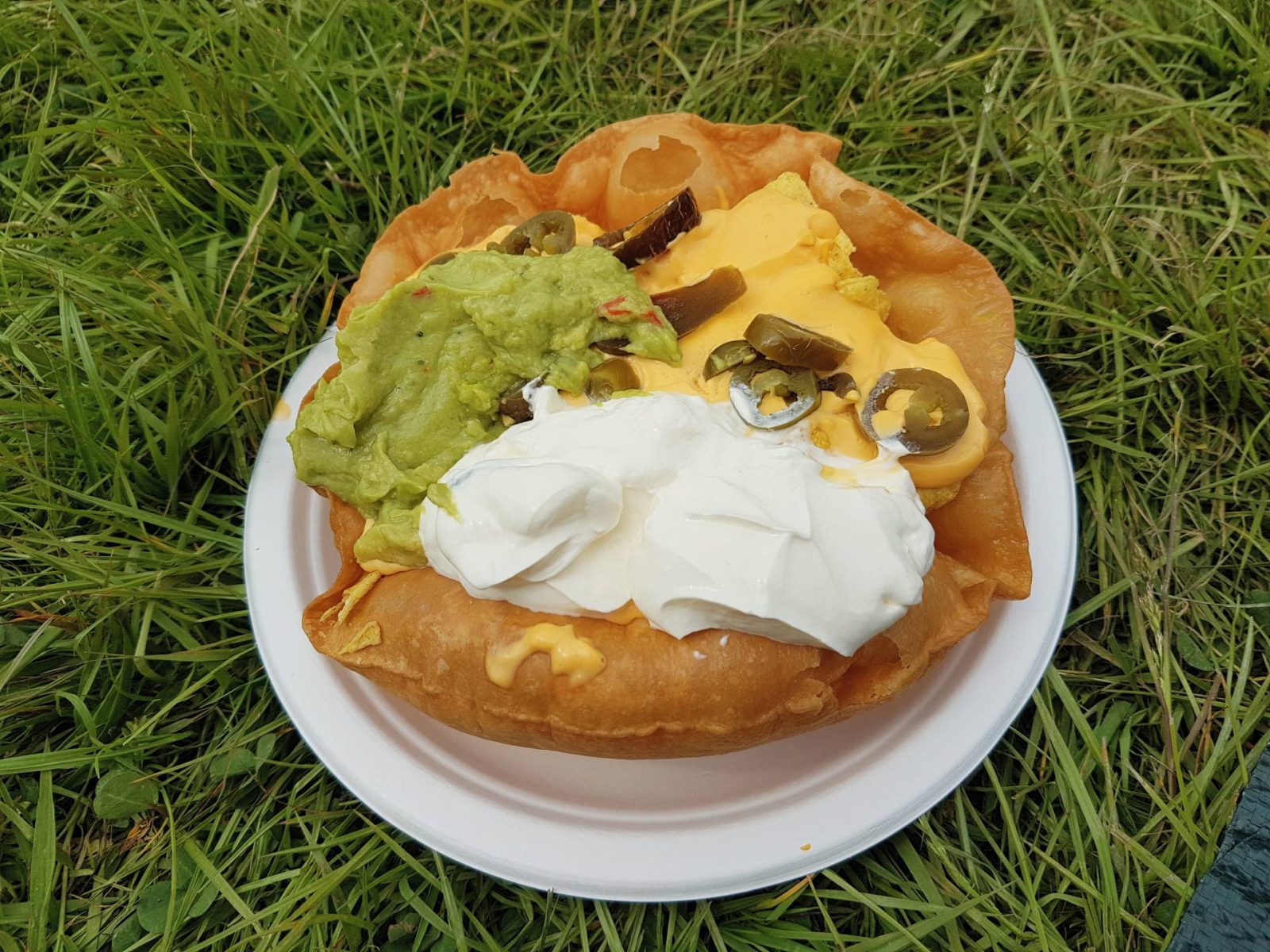 We were able to purchase things like pizza, fish and chips, duck wraps, pasta and burgers as well as fresh fruit and snowcones which were a huge hit in the warm weather.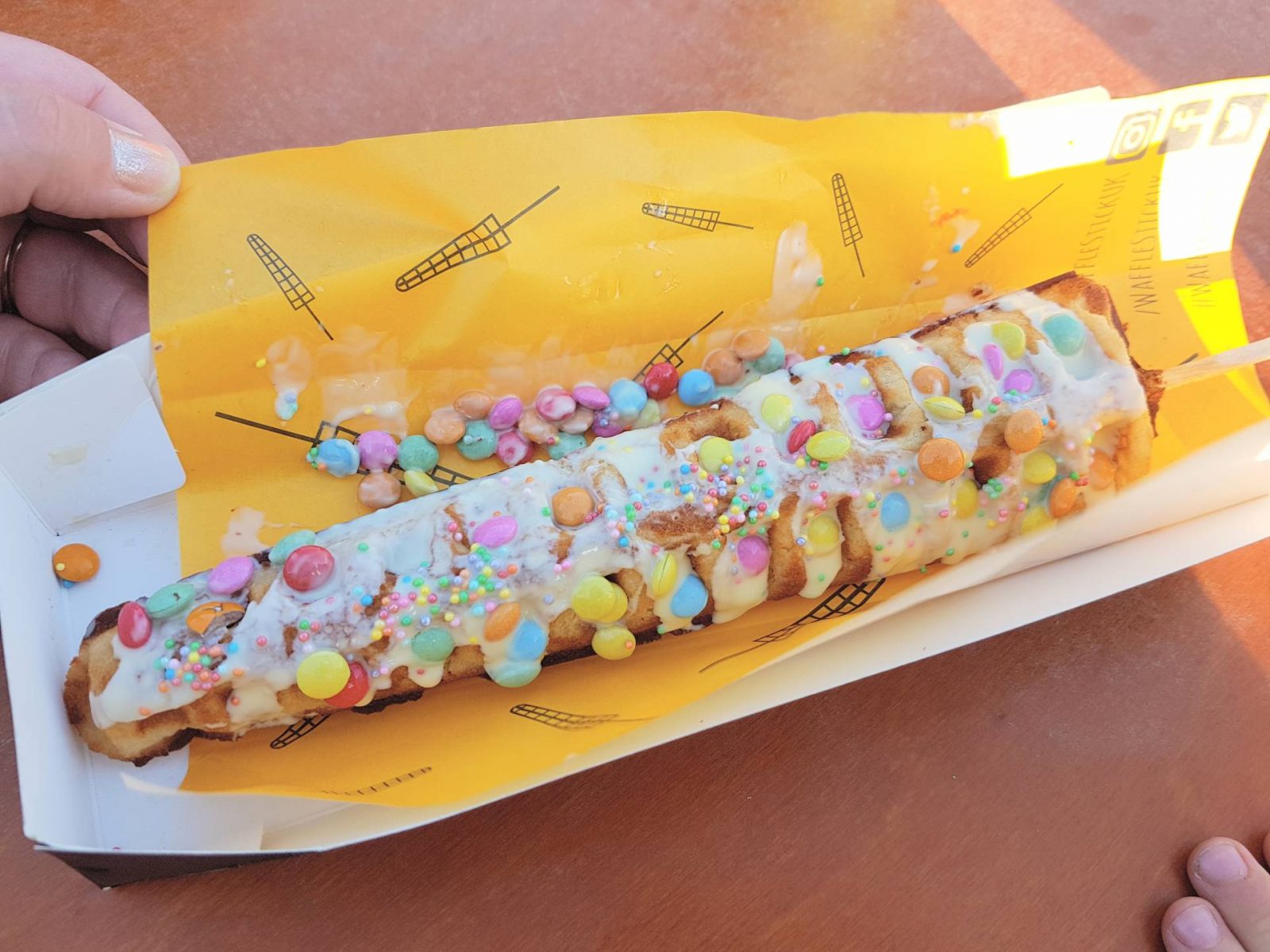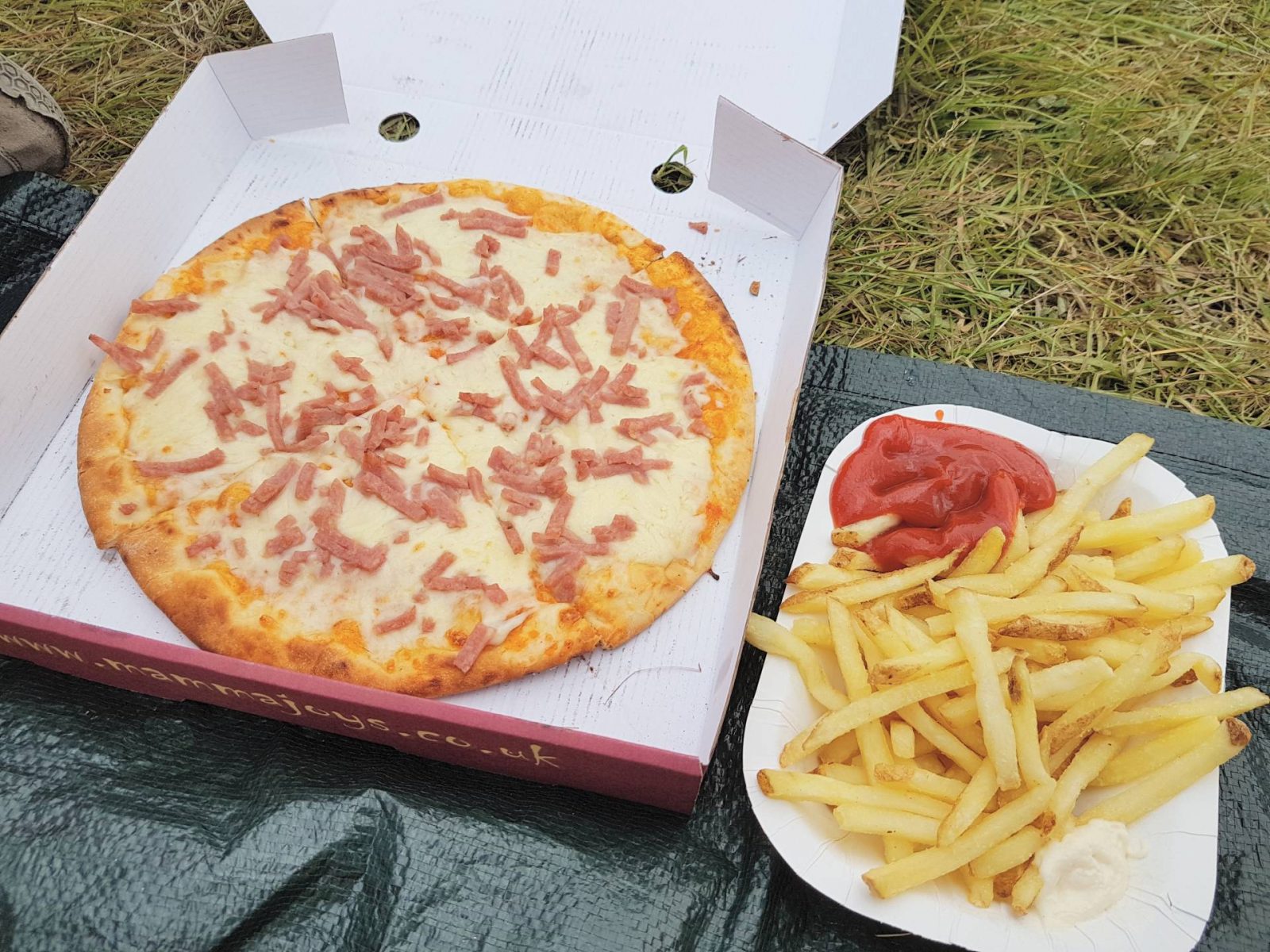 As there were lots of food options available, queues were always at a minimum. We never had to wait more than a few minutes to be served. The food stalls were all located in row whereas last year they were split into different areas. I've had preferred them to be dotted round a little more, especially some towards the top of the hill.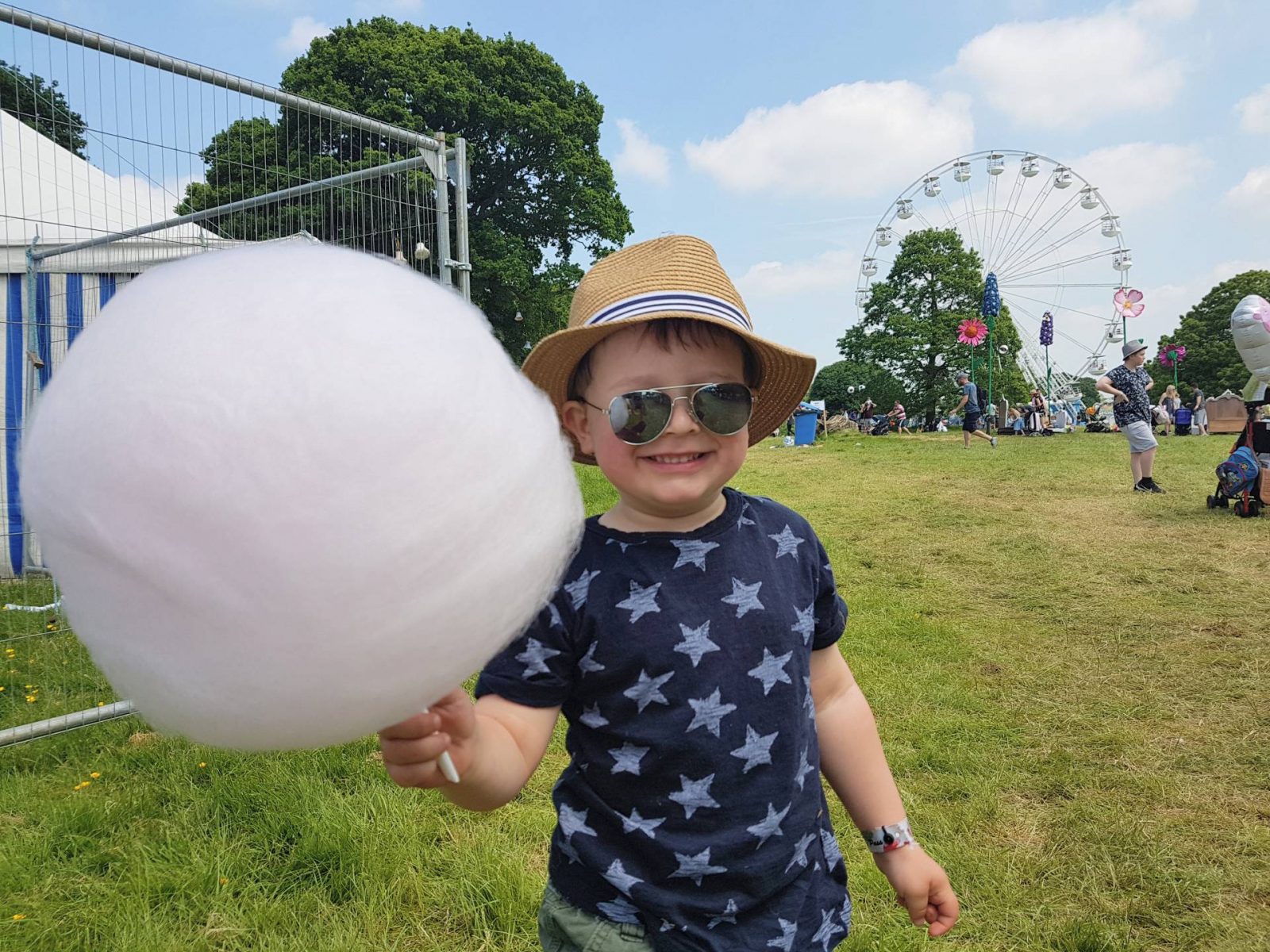 As well as meals we were able to pick up smaller, sweet snacks for a few pound, just to keep our energy up of course.
What we loved
The stage was in a much better position this year. People were able to sit on the grass without a through flow of people.
Although the entry prices aren't cheap, there really was a lot to do. I would struggle to find a family who didn't enjoy themselves because there were so many different options.
There were plenty of toilets dotted around the site which all appeared to be stocked with toilet paper and cleansing gel.
What we didn't love
The signage and directions were poor this year. Previous years have had clearly areas or zones whereas this year there didn't seem to be a great deal of organisation in the layout. Activities that had previously been grouped together in previous years i.e arts and crafts were dotted around all over the place which made it difficult to stick to one kind of activity.
The price to hire a festival wagon for those who didn't have their own was extremely expensive. If I saw the price chart correctly, it was £35 for one day!
The was a distinct lack of shade around the grounds. The weather was very warm, especially on the Monday but other than a few trees dotted round, parents and children couldn't get out of the sunshine. Perhaps some empty tents or large parasols would have helped with this.
I'm not sure if it was the fact there were more campers this year or whether we just ended up near quite a few inconsiderate ones but it was really noisy this year and I couldn't believe how many drunk adults we saw. The first night we heard a man in the next tent boasting he'd drank 18 bottles of lager and on the Sunday night we were kept awake until after 1am by a drunk woman, screeching and shouting – it's not really what we expect at a children's festival. This year it didn't feel like there were many marshalls/stewards patrolling during the night so no one to ask them to quieten down.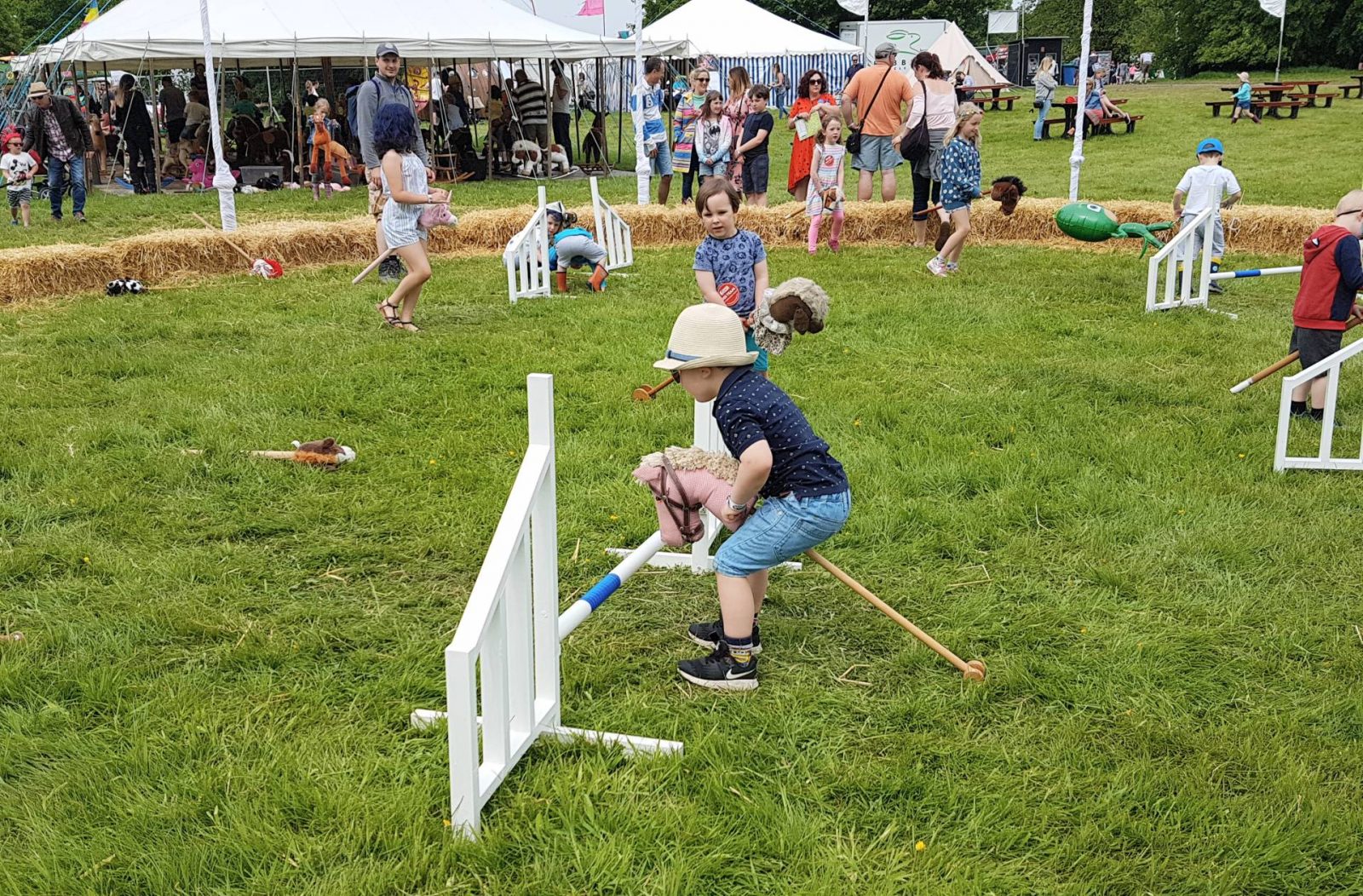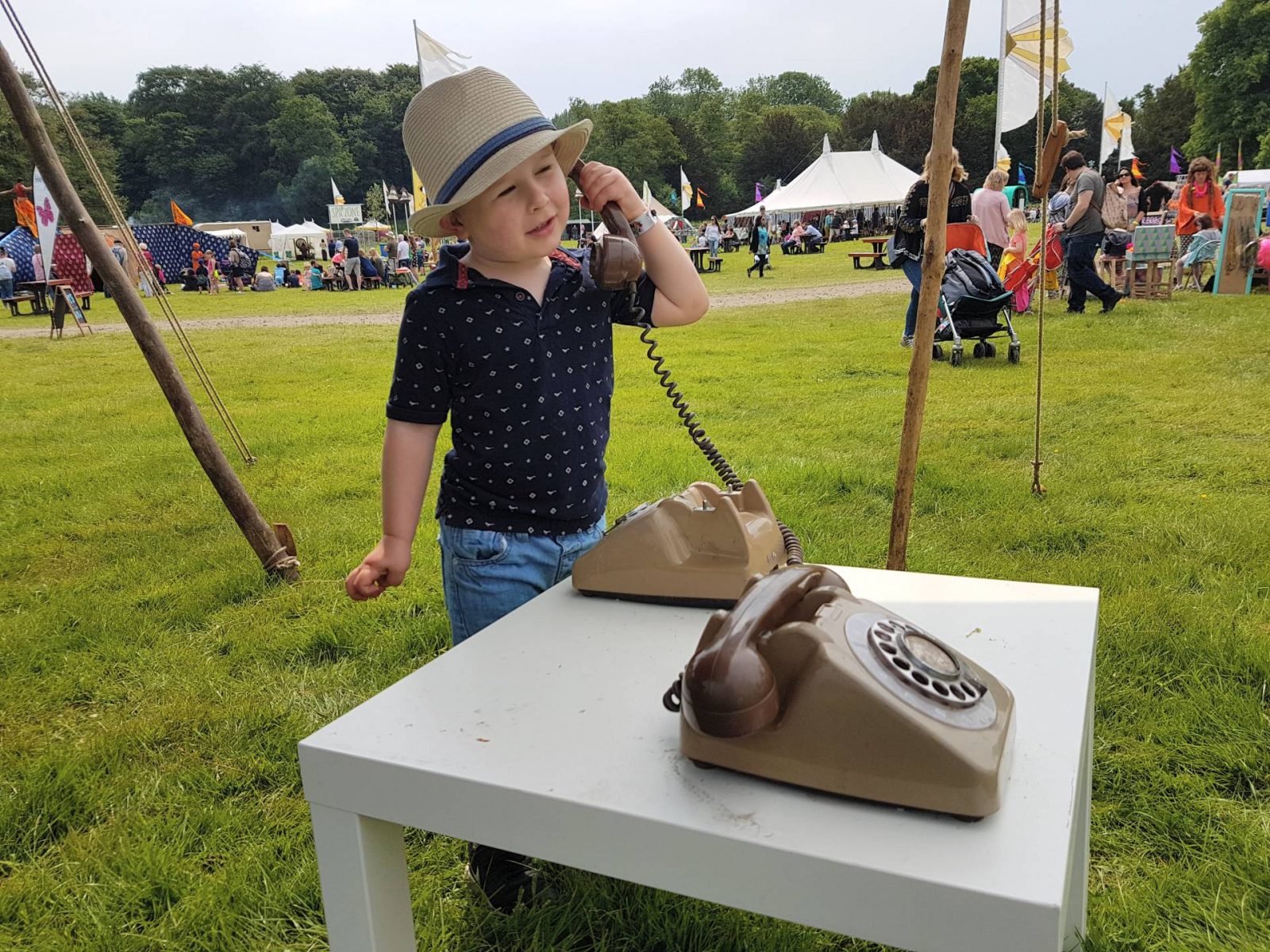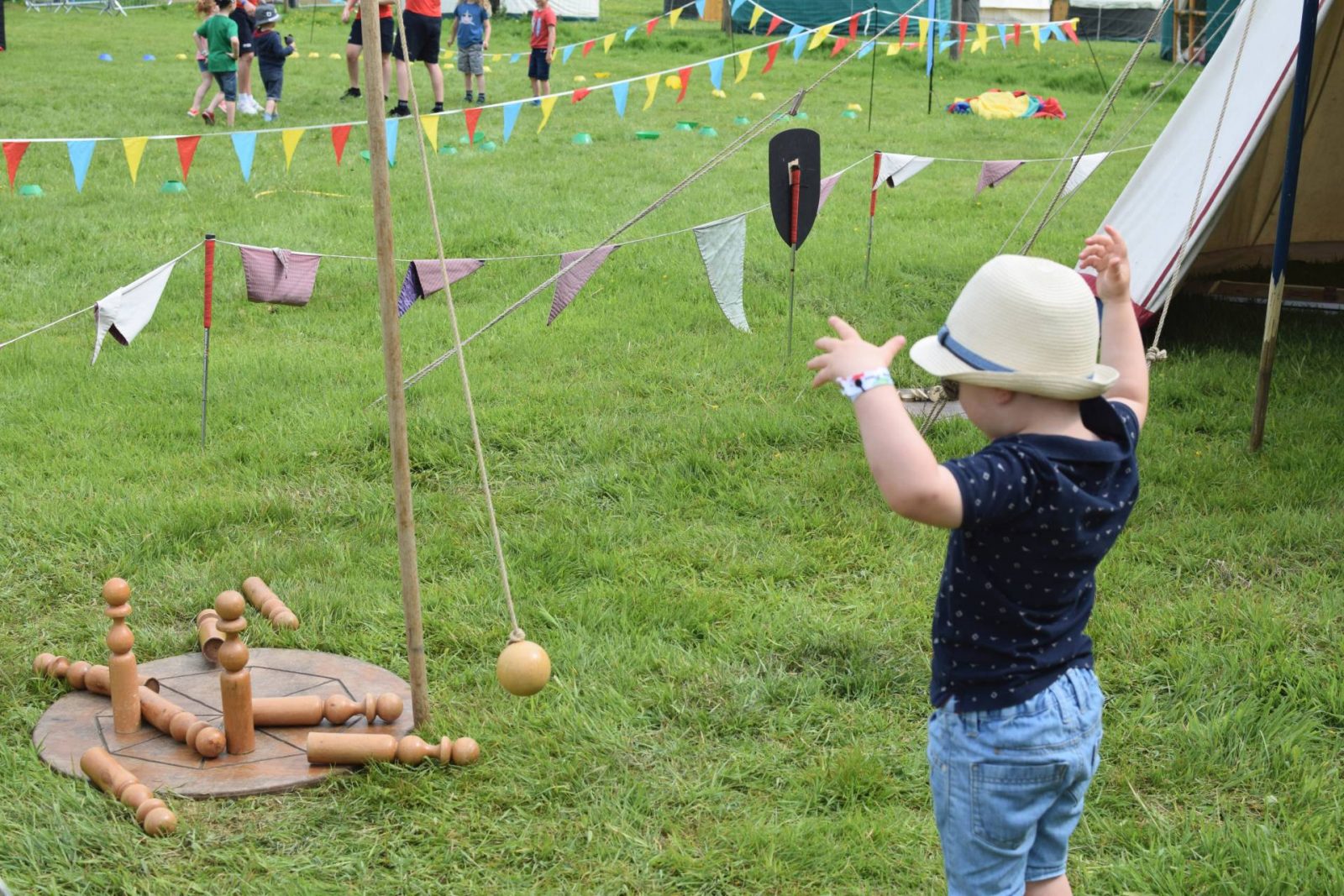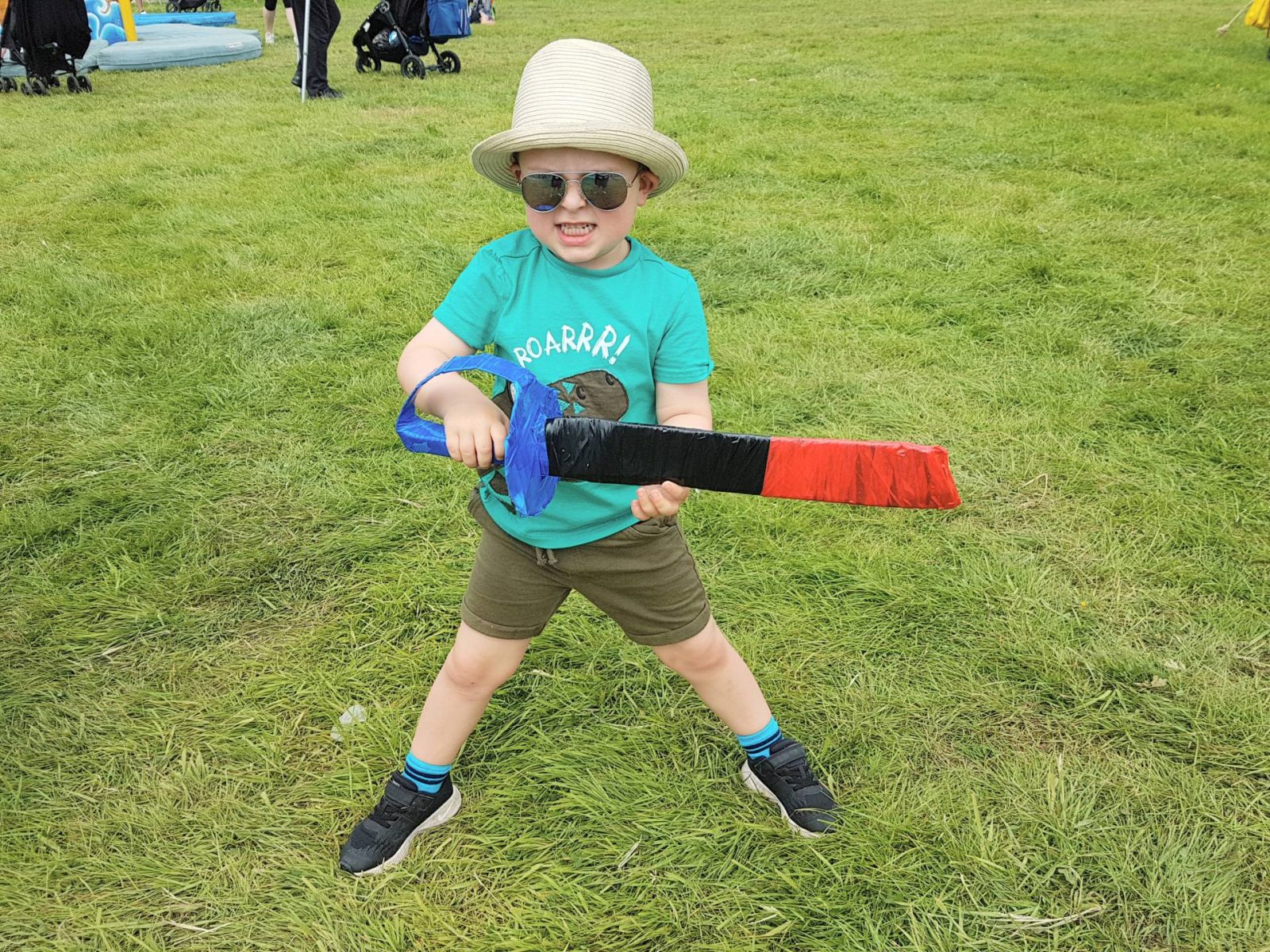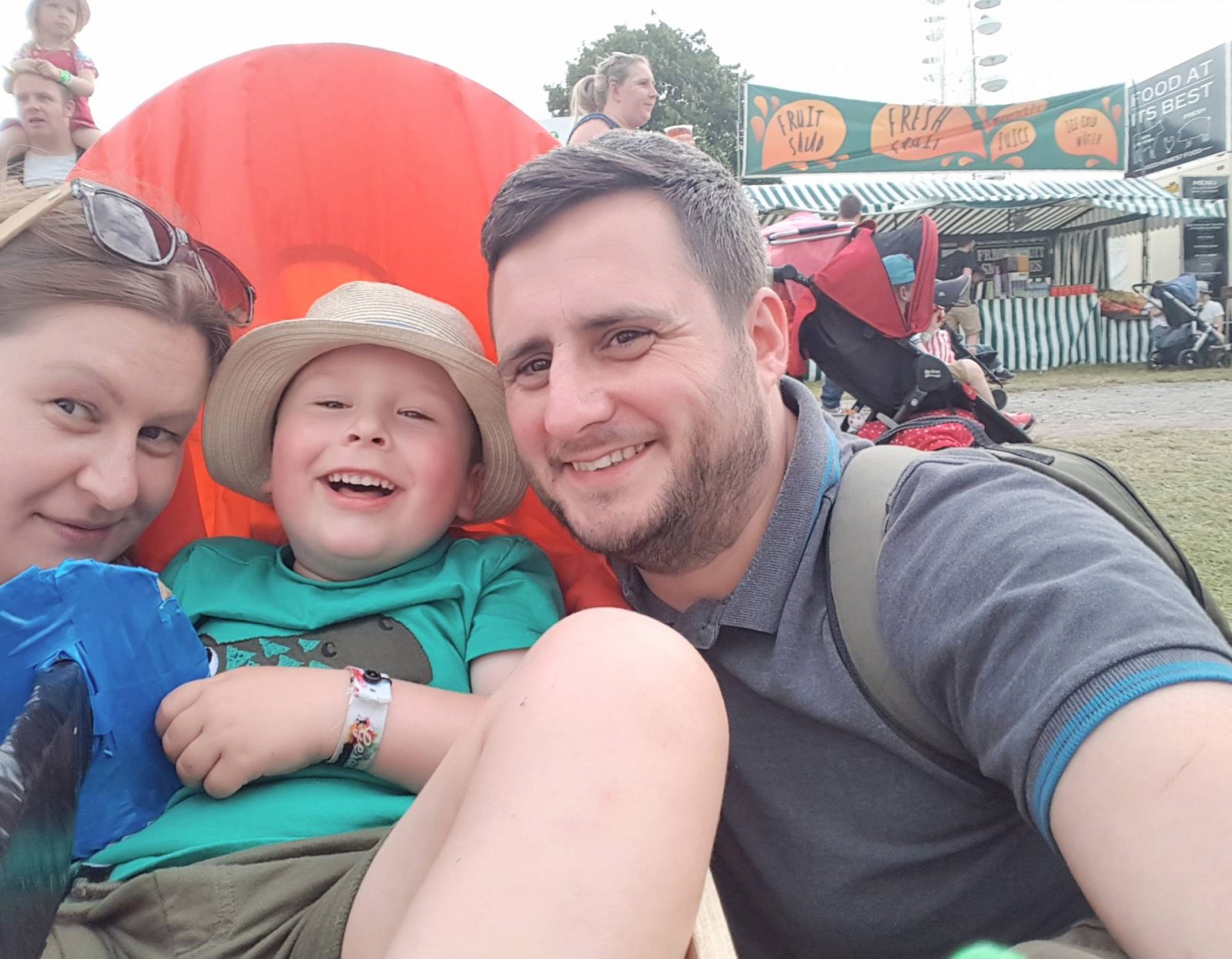 Despite some minor niggles we had a fabulous time at Geronimo Festival. It's an action packed weekend for the whole family and something we thoroughly enjoy every year. I would recommend the festival for anyone with younger children.
You can check out our short video if you want to see some of the things we did.
* Our visit was complimentary but my opinion is honest and my own.