We struck it lucky with our visit to Geronimo Festival at Tatton Park this year. The weather was beautiful, the event seemed well organised and there were a fabulous range of things to see and do for the whole family.
As a whole, our experience was a really good one but I thought I'd share an unbiased review and some pictures of our visit, just in case you fancy visiting next year.
We booked to stay at Altricham travel lodge for three nights for Geronimo Festival which cost us just £111. The hotel was about ten minutes drive from Tatton Park and was clean and tidy and an ideal place to stay while visiting Geronimo.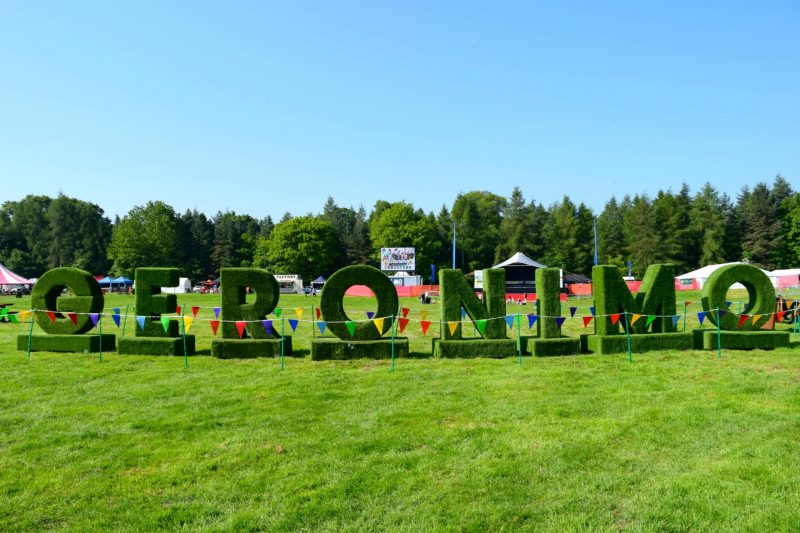 Prices and tickets
We booked our tickets well in advance via Ticketmaster and they cost £98.10 in total for three weekend tickets (all children 2 and over are the same price as an adult). I thought that was quite a lot at the time of booking but now our visit is over, I really don't think it was too bad. We had lots of fun and made lots of memories, so the cost doesn't really matter.
Whilst the ticket prices were reasonable, I was very disappointed by the additional car parking charge. Apparently the car parking charge is applied purely by Tatton Park but at £6 per day, per car, it's hugely excessive. We had to pay £12 to park our car in a field!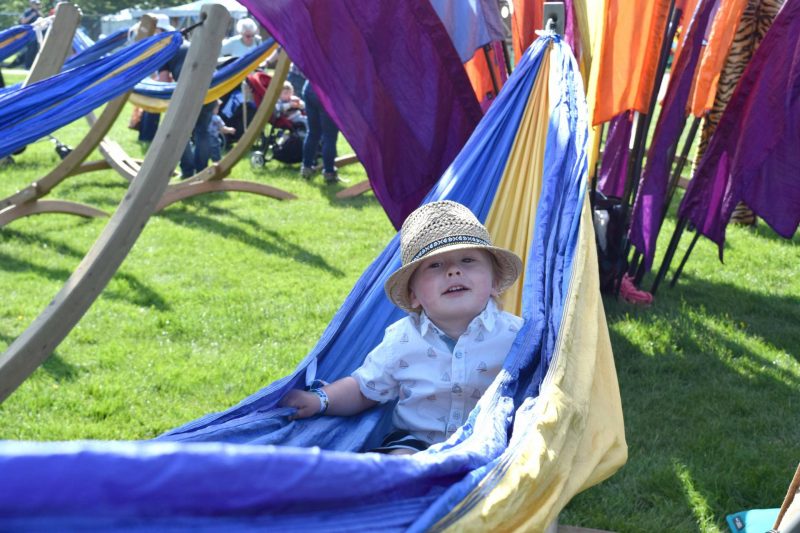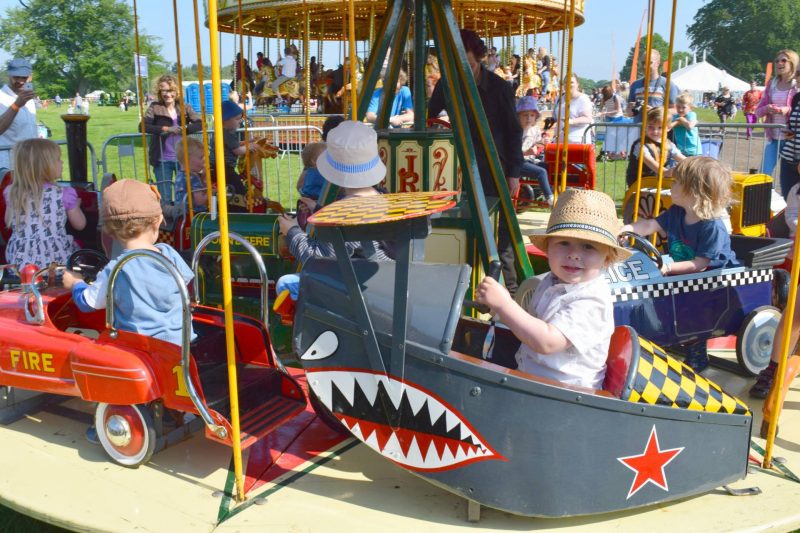 Location
Although the ridiculous car parking costs were annoying, Tatton Park itself was a pretty good location for Geronimo Festival. The grounds are vast, allowing lots of space for the activities to be safely spaced out and if you want to get away from the buzz of the festival you can take a stroll around the parkland which is very pretty and serene.
Arriving at Tatton Park on the morning of Geronimo Festival was surprisingly good. There were no queues and we were parked up and through the ticket area very quickly. Weekend ticket holders were let in separately and everything appeared to be running very smoothly.
The winding road into Tatton Park is long and when we left on the Sunday there was a queue. It took us about 20 minutes to get back onto the main road, where we queued for a further 10 minutes before starting to move properly. On Monday there were no queues at all when we left at 6pm, though it was a much quieter day throughout.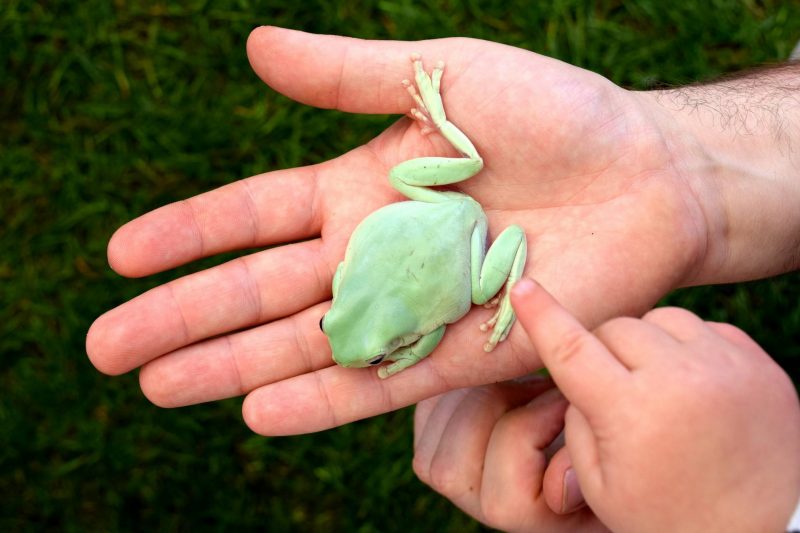 Activities
There were plenty of activities suitable for the little man who is two, despite our initial concerns that quite a few of them were only suitable for children aged 4 and above or 8 and above.
Geronimo Festival is split up into various different zones with names like The Adrenalin Zone, The 3 foot and under Zone and the Woodland Zone. Each area had lots of different things to do and get involved in.
Some of our favourite places were the 3 foot and under zone, which was perfect for toddlers. There were tents containing taster sessions for things like Mini Professors, Tumble Tots and a fab soft play from Little Tiddles (a really friendly, family run business).
The little man also loved the Pasture Zone where he rode a pony, held a centipede and raced a ferrett through a tube.
The Arena Zone in the middle of the festival and kept us entertained with dog, sheep and horse shows throughout the two day event.
There were so many things to do and there really was something for everyone. From den building to riding the carousel, there was so much fun to be had over the two days.
Food and drink
There were plenty of food stalls at Geronimo Festival but as expected they weren't cheap and on the Sunday the queues were huge, especially for the ice cream vans. I was surprised by the lack of healthy options – particularly as it was a festival for kids. The healthiest thing we could find for our length on the first day was a wood fired pizza – it was super tasty, but not necessarily what I would have fed my toddler if healthier things had been available.
Facilities
When I saw the Port a Loo's when we first arrived, my heart sank. There was loads of them but I have bad memories of festival toilets from my younger days. It took me a while to realise I wasn't at Leeds festival and there wouldn't be poo smeared round the loo's and no one would attempt to tip it while I was inside! The Port A Loo's were completely fine and very clean and smell free considering it was such a hot couple of days.
For kids in nappies, there were changing and feeding tents dotted around the festival which I think were a great addition.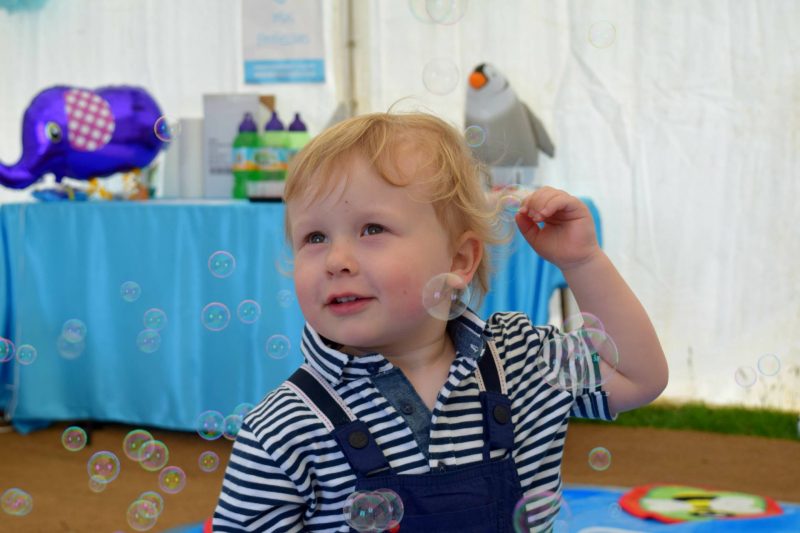 We had a great time at Geronimo Festival and we'll definately be booking up next year. It was such good fun, the weather was great and the little man was a very happy toddler.
Tips
Book well in advance. The tickets are released in tiers, the cheapest is released first and then the prices increase as more tickets sell.
Take a picnic. You can leave it in the car and collect it at lunch time if you don't want to lug it round, but I wholeheartedly recommend taking your own food and drinks. It will save you a fortune and a lot of waiting round.
If you do decide to buy from the vendors inside the venue – buy before or after 12-2. The queues were much shorter around 11.30 and it gives time for hot food to cool down for little mouths.
Avoid the extortionately priced junk food from the burger vans (£7.50 for a double cheeseburger!) and try something a little unique. The wood fired pizza was delicious and at just £6 for a ten inch pizza, it was much more reasonable and substantial.
Get there early and stay late. We were there for opening both days and had a good hour wandering and going on rides before the crowds descended.
Take sun cream and a hat. We were well prepared but we saw many bright red noses and burnt shoulders.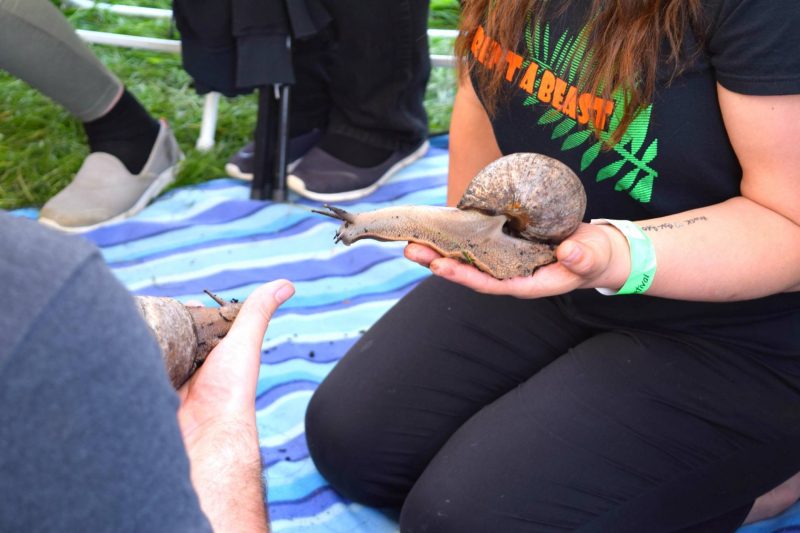 What we loved
All Geronimo staff and vendors we spoke to were friendly and helpful, I think this helped with the great atmosphere. From the security guards to the litter pickers, everyone was pleasant and polite and most made an effort to speak to the little man.
There was literally something for everyone – from loud noisey entertainment to quiet clay crafting to den building in the woods, all ages and interests seemed to be catered for.
The layout was good. The activities were spread out at a good distance with plenty of space for little people to run around without fear of been squashed. The event was buggy central (as expected with a field load of little people) but there was plenty of space for buggies to be parked up near activitiy tents without
Everything was very hands on and gave us lots of ideas of things we could do at home with the little man. We've already got plans to go to the woods and hunt for sticks and make some bubbles in the garden.
What could be better
Better queue supervision. Obviously there will be queues at events of this size but I feel there could have been better management as theres always the kids and parents who push their way to the front or barge others out of the way.
The weekend wristbands weren't great or very safe. We had to go to the information desk to have the little mans cut off as he'd caught it on something was was cutting into his wrist.
Healthier food options. I would have liked to have seen facilities for salads, jacket potatoes and sandwiches instead of greasy junk food.
A download or print out with details about each company and activity would have been great. There were a few companies that I'd definitely like to find out more about but I have no idea what their names were.
More quiet areas for younger children. We struggled trying to get the little man to have a nap without having to walk right out of the event and into the grounds of Tatton Park. There was one very small chill out zone tent but it wasn't very quiet, with older children running and jumping round inside.
The parking costs are shocking! To have to pay £12 for two days parking at Tatton Park is crazy when you've paid so much for tickets.
Pre booking of certain activities wouldn't be good if you only had one day tickets. We had to book on both Tumble Tots and Mini Professors and I suspect one day ticket holders would have been disappointed when they realised you needed to be book onto some of the activities.