After our amazing time at Geronimo Festival 2016 we were super excited to be invited to review the 2017 festival at Arley House in Northwich.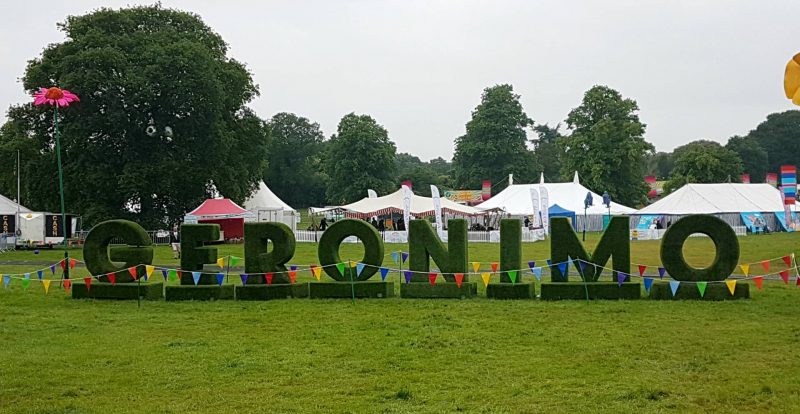 This years Geronimo Festival included the option to camp in the beautiful Arley House Grounds for an additional £60 for a tent or £90 for a caravan on your ticket price. Parking costs were also a further £10.
Tickets this year were again released in tiers, the early they were bought the cheaper they were.
Location
This years festival was held in the grounds of Arley Hall, a large country house in Northwich, I can't comment about the Hall itself or the grounds as all we saw was the festival and the camping field.
The grounds seemed much larger than Tatton Park but probably not as well suited for the festival. The stage wasn't in the best location, and instead of being towards the centre where there was an incline, it was placed on a flat area which made it quite difficult for children to see. It was also very close to the campsite entrance/exit so there was a constant stream of people passing by as the performers were on the stages.
Camping
Having never camped with the little man before Geronimo Festival I wasn't too sure what to expect. Surprisingly, we actually had a great time. Once we'd parked up in the field near the entrance we pack up some of our belongings and the tent into our fab festival wagon which was the absolutely weekend saviour. We used it for transporting our tent and other camping gear down into the camping field, lugging our essentials around the festival field and it was also great for toddlers with tired legs.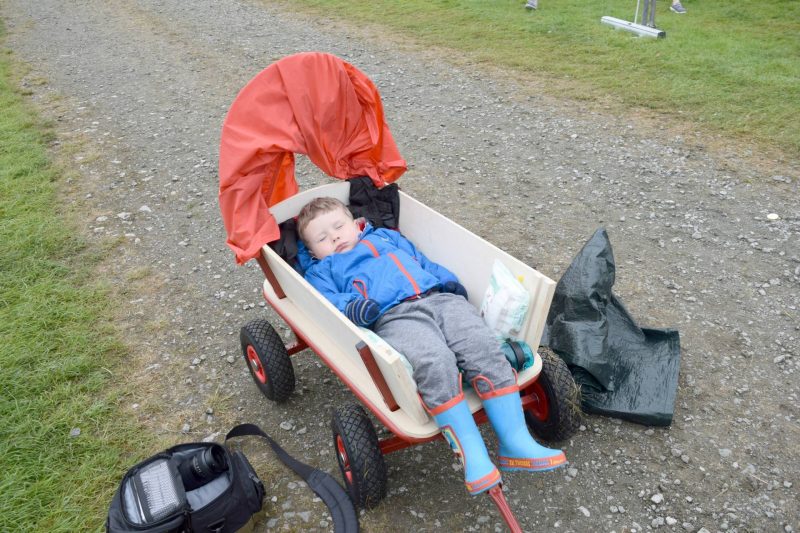 Guests could also wait for a member of camp site staff the transport camping equipment down to the site but at £10 a journey we didn't think it was worthwhile.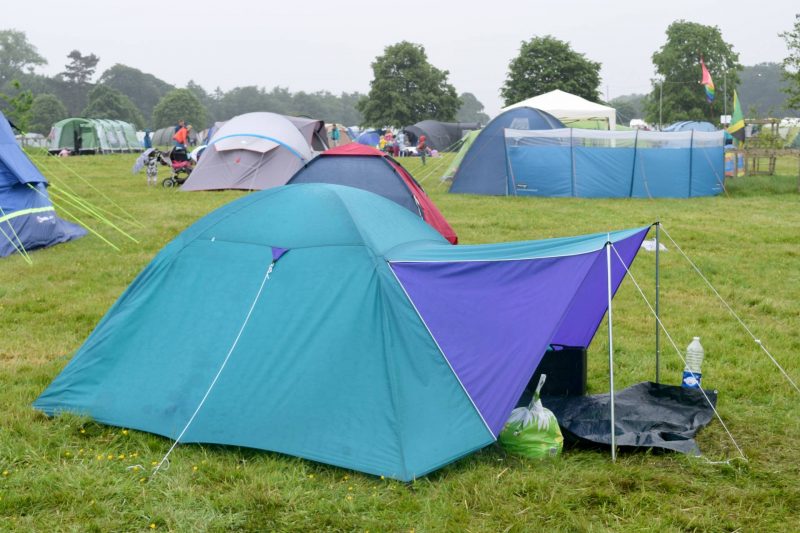 Our tent as you can see was far too small. I think hubby and I still thought we were in our early 20's and off to Leeds Festival with a bunch of mates. We soon realised how easily a toddlers 'stuff' fills a tent. Since returning home we've bought a fab new 6 man tent for our next camping experience.
The walk from where we parked our car to where we camped was probably around 7 minutes. We decided to pitch up closer to the event field than the car park. We arrived late in the day due to a nightmare with traffic which in a way was good, we were able to choose where to pitch our tent without worrying too much than someone would pitch up 2 cms away.
The camp site could have done with another couple of sets of Portaloos and some more drinking water taps dotted around the site but all in all it was pretty good. There was a row of hot showers which were free to use and kept pretty clean. Outside there was also a water trough with taps which was used for both washing dishes and brushing teeth. Port A Loo's are never a very pleasant affair but the ones on the campsite were emptied at least once a day – just not necessarily the nicest place to visit first thing on a morning.
There was a very small, very expensive camp site shop in the camping area, this was run by one of the burger vans. £2 for a pint of milk! It did have nappies and toilet paper at a high price if you'd run out.
Activities
It was great to see some of our favourite activities from last year with the addition of some great new ones. There were plenty of things to do for children of all ages and because there was so much choice, the queues were minimal.
We managed to catch some of the main acts over the weekend, our favourite was definitely Andy Day. The little man was super impressed with his dinosaur rapping.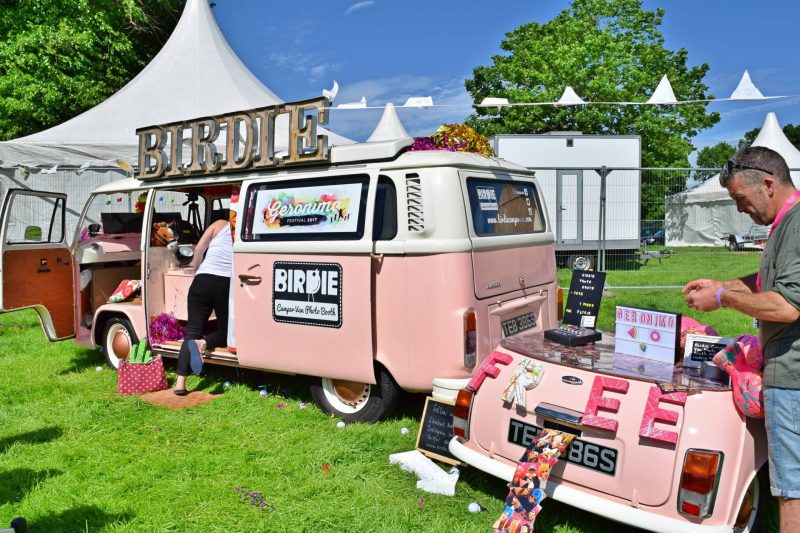 We loved posing for silly photos in the back of Birdie, the photobooth campervan.
The Strider obstacle course was another favourite. The little man loved riding round on on the balance bikes, practicing his 'stunts'.
Another place he'd have happily stayed all day was the Pop Up Play cardboard box city. It was an absolute dream for toddlers, literally just piles and piles of cardboard boxes, scissors and other craft items. Kids could make anything they liked and all appeared to enjoy themselves.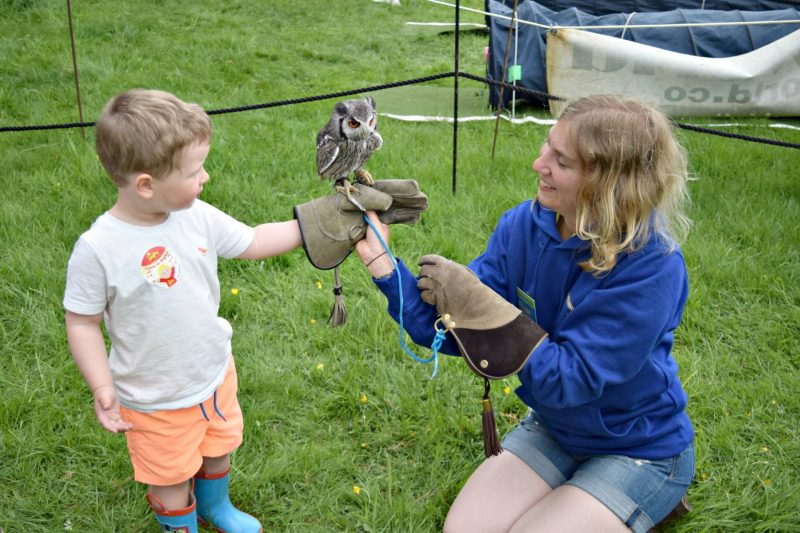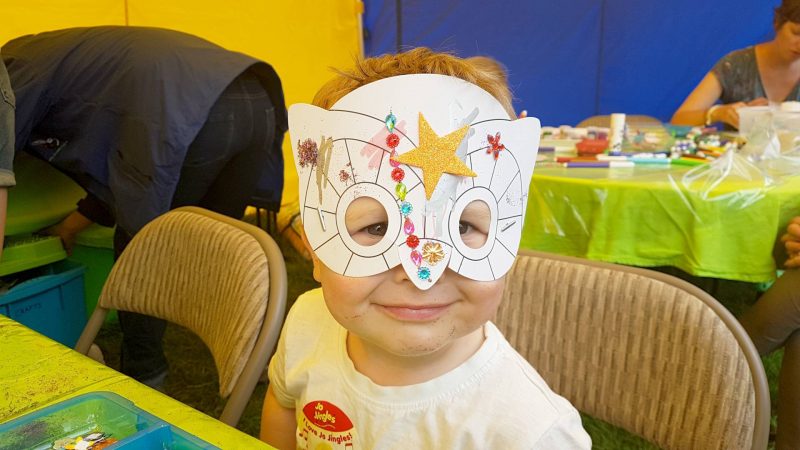 We all enjoyed spending time with the people from Feathery Folk which is a family run birds of prey company. The little man was able to hold one of the birds, make a cool owl mask and help dissecting an owl pellet.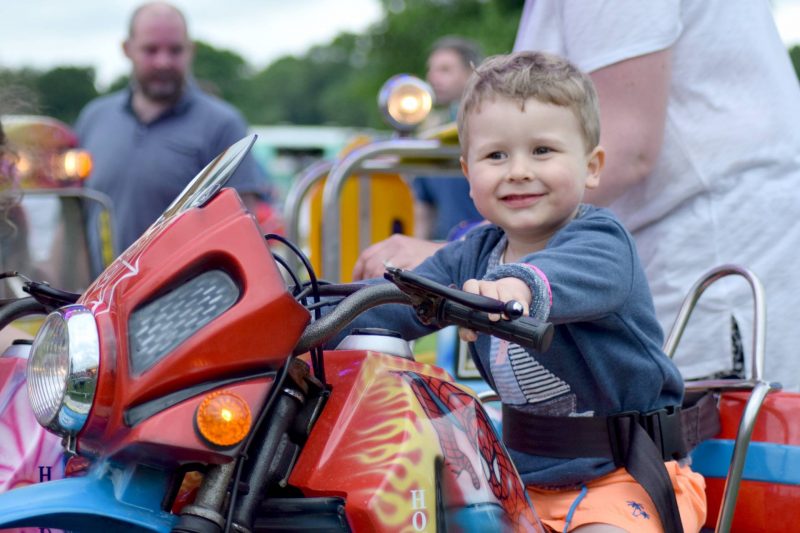 This year the rides were chargeable, unless you bought tier one tickets. I have seen quite a lot of complaints on social media after Geronimo about the ride costs. Tier one ticket holders were each entitled to 5 free rides each which were included with their wrist bands, everyone else was supposed to pay for their rides.
However, we didn't pay for any of the rides the little man went on as apparently some of the rides ( or at least the smaller ones that the little man went on) had been told that weekend ticket holders were entitled to free rides all weekend. We saw people who knew about this and others who were still paying for rides so it clearly wasn't broadcast among all visitors which I think is a little disappointing.
In all honesty, the little man probably rode about 6 rides all weekend, he preferred joining in with the other activities.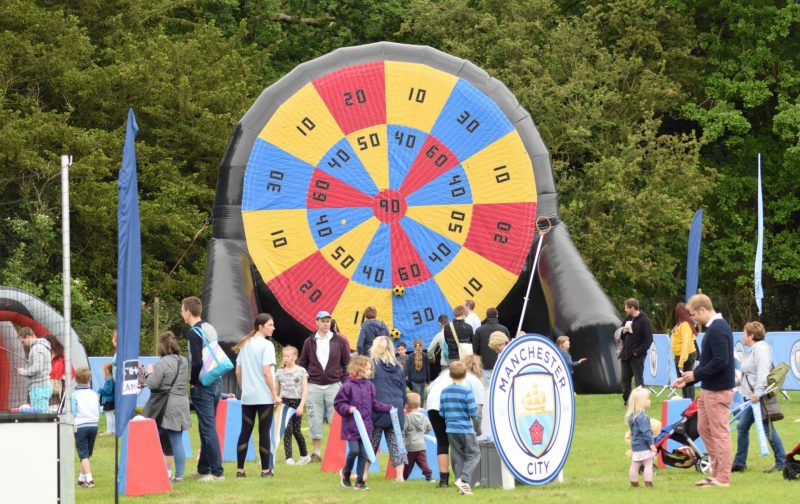 The Manchester City Football Club area seemed to be a huge hit for the football fans even Hubby who is an avid Manchester United fan. The little man loved playing on the raised football pitch and watching the older kids play football. The Man City staff were lovely with the little people too and really friendly.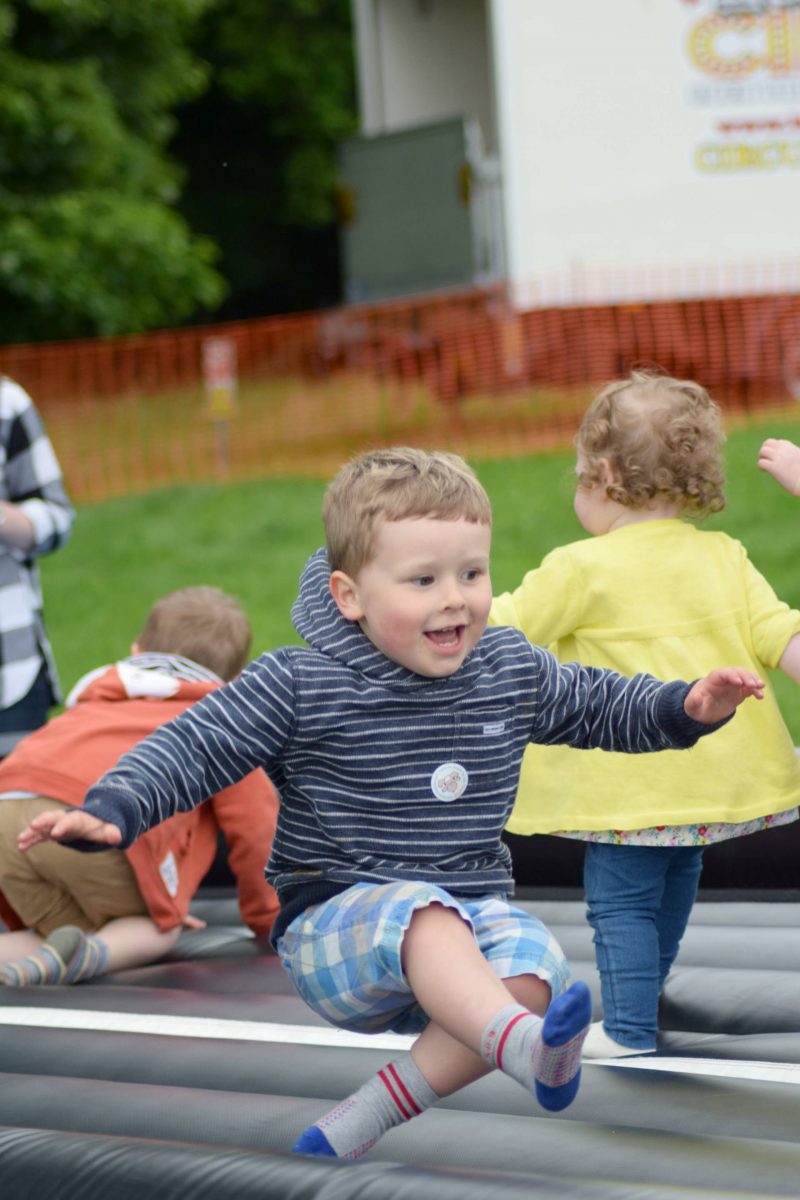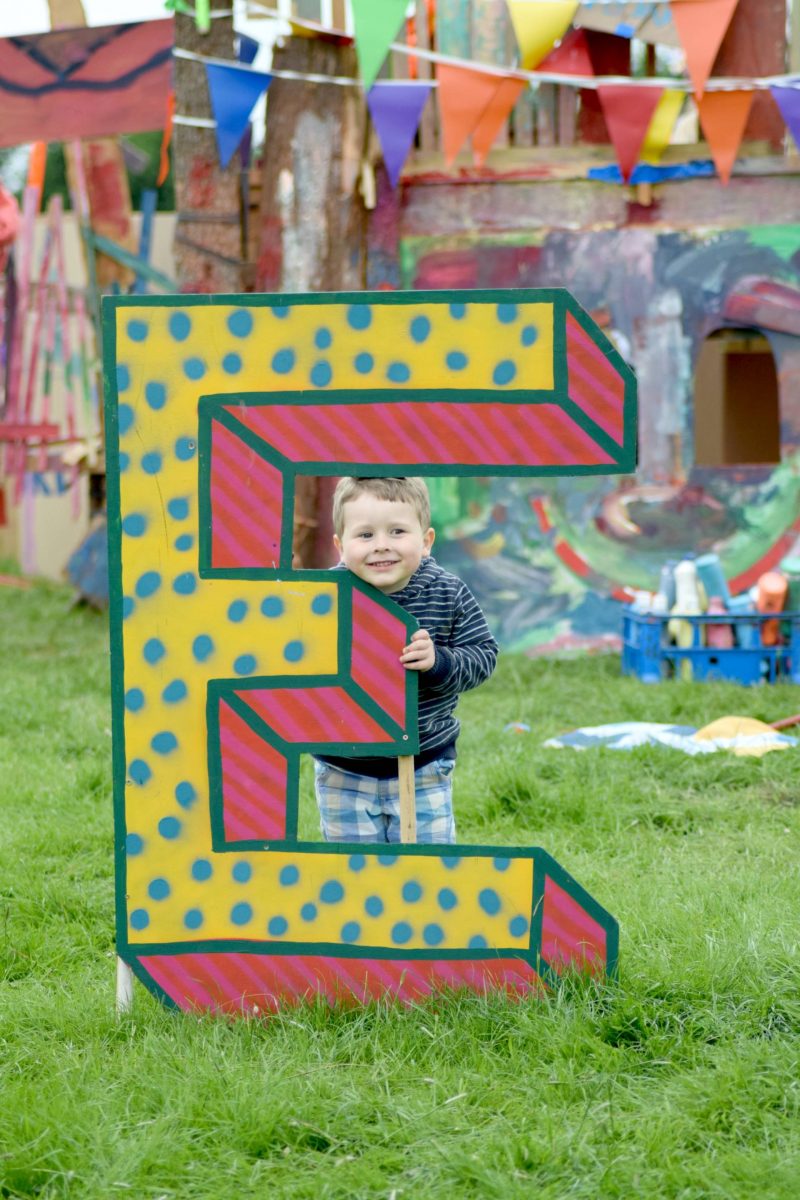 The Ape Project which was located in the centre of the Adrenalin Zone was a huge hit for us. The little man was in his element. He thoroughly enjoyed painting everything in sight and helping to 'fix' things.
There were various craft tents dotted round the festival where kids could join in with a range of this. We made clay animals, decorated plastic ducks, Plasticine Peppa Pig characters and various other things. There were so many things to make, the majority of which were free.
There were plenty of performers and acts on over the weekend, from fire stunts to large theatrical animals and characters walking through the crowds.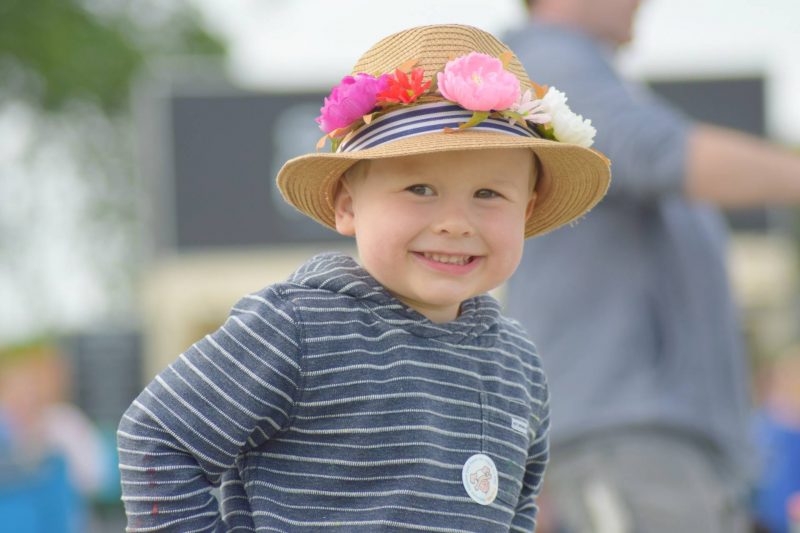 Another huge hit for the little man was Samsam Bubbleman who is a 10 x Guinness World Record and self proclaimed Bubbleologist! He was amazing and did a great performance for the children when most of the crowds had gone home for the day. The little man loved the fact the Bubbleman blew a huge bubble round him ( check out our YouTube video below) and the smoke bubbles were a huge bit for all the kids who loved running round trying to stamp on them.
Facilities
There was a decent amount port-a-loos dotted around the site which were clean and emptied regularly over the weekend. The majority seemed to be well stocked with toilet paper and hand sanitising gel. The Adrenaline Zone seemed quite short on loos though, with a good walk down to the nearest ones which wasn't ideal when visiting that area with younger children.
I know there were also baby changing tents dotted around the site but we didn't actually see them, though we weren't looking out for them.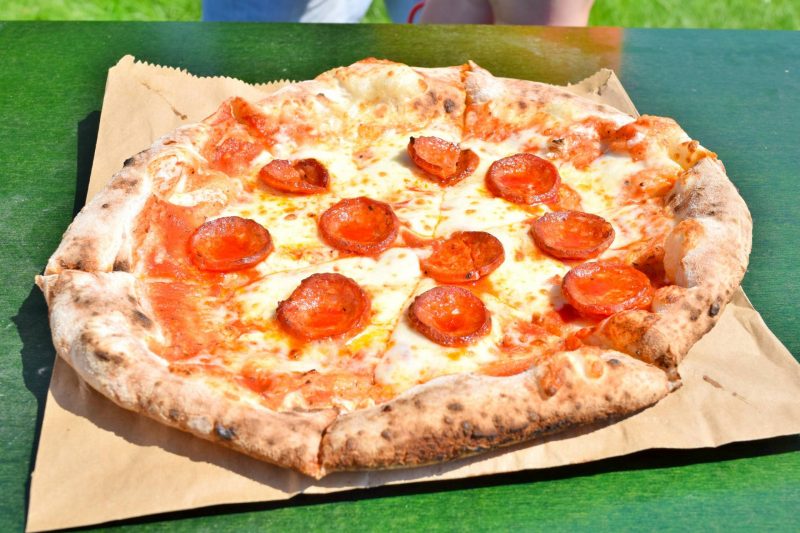 Food and Drink
There was a great range of food and drink options available at Geronimo Festival this year. I was pleased to see healthier options like jacket potatoes and wraps as well as your more traditional festival food such as crepes, candy floss and burgers ( they were organic gourmet burgers though!).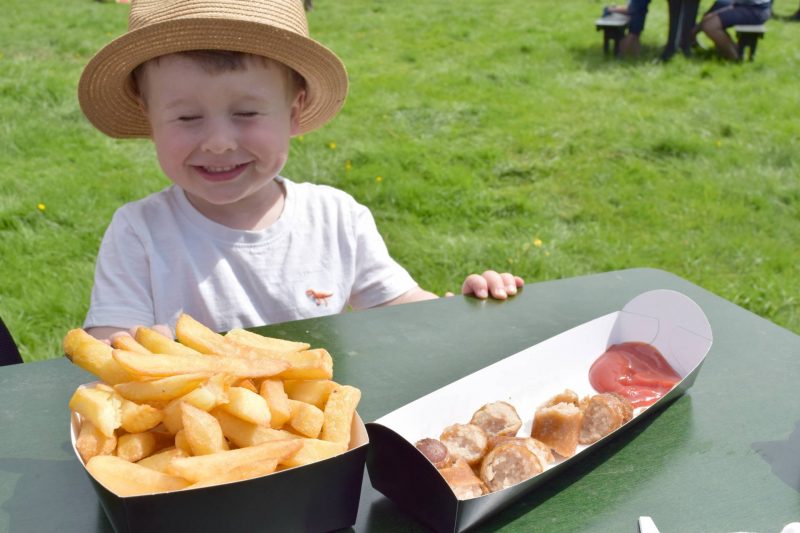 Prices as expected were pretty high. It was around the £7 mark for a burger and jacket potatoes were slightly cheaper at £5.50. Baring in mind we'd camped and didn't have any fridge facilities, food was the biggest spend we made over the weekend. For the three of us, every time we ate it was around £20. A larger family would cost substantially more.
The food was tasty though, the choices available were good and portion sizes weren't too bad.
Overall, we really enjoyed Geronimo, particularly the addition of camping this year. The activities were really good, there were plenty of things for children of all ages to do and enough to keep them entertained for the full weekend. We loved that all of the staff, volunteers, activity coordinators and even the food vendors that we had any interaction with, were friendly, chatty and very helpful.
I do think signage could have been better and the map did really need more detail as we changed upon a lot of activities rather than finding out about them on the map. The layout this year didn't work as well as last year in my opinion and the stage was definitely situated in the wrong place.
* Our weekend tickets and camping passes were complimentary but my review and opinions are my own.