It's Fathers Day tomorrow, a time to appreciate the men in your life and maybe spoil them a little if you can. That doesn't have mean spending a fortune or crazy amounts of time and effort. After all, it's the thought that counts.
Here are some simple ways to make Dad smile this Father's Day.
Let him have a lie in
It's a simple one but I assure you, it'll be well received. In our house, the little man likes to get up with Daddy so he very rarely gets a lie in. I'd usually treat him on Fathers Day but unfortunately ( for him) I'm at work and will be leaving the house at 6am, so no lie in this year!
Cook him something to eat
It doesn't have to be a 7 course banquet, something as simple as a tasty bacon sandwich can do the trick. Start the day with something delicious and you'll have a very happy Daddy.
A bacon sandwich needs that one secret ingredient though doesn't it? HP sauce! What's a bacon sandwich without a big dollop of the brown stuff!? HP is a uniquely distinctive sauce, created using the highest quality ingredients and using a closely guarded secret recipe.
HP Sauce is every dad's favourite brown sauce! The little mans Daddy wont even entertain a bacon sandwich unless it's slathered in the stuff and it seems he's not the only fan.

Around since 1899, HP Sauce is the UK's number 1 brown sauce and a staggering 28 million bottles are consumed every year. If the bottles were stacked on top of each other, they would reach the same height as 6,189 Houses of Parliament!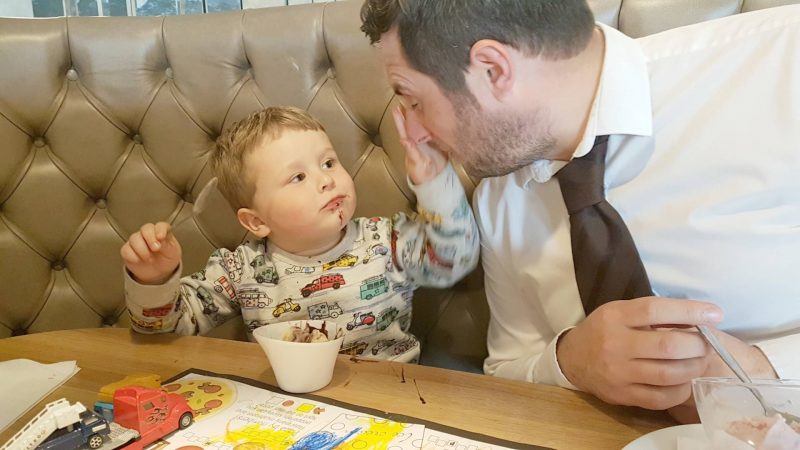 Spend some time together
Let Dad chose the activity. Whether that's listening to stories of his own childhood or giving up your afternoon to help him dig his allotment, spend some time together. Even if it's not your usual cup of tea, make the effort and enjoy it. You never know, you might discover a new love of fishing or gardening.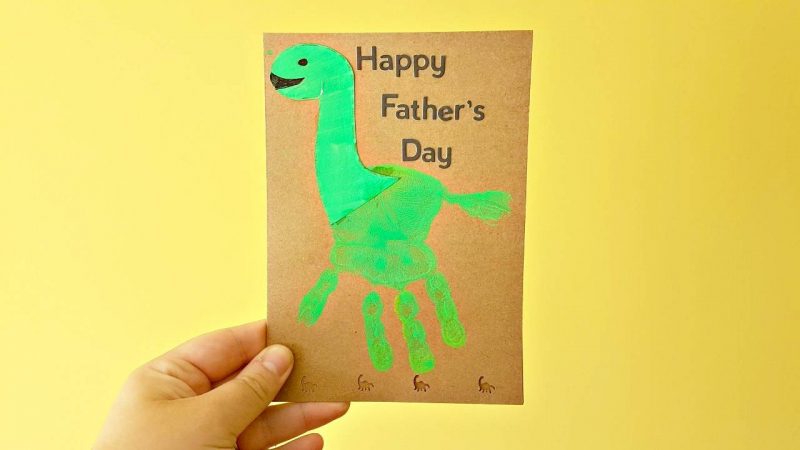 Make something for him
It's handmade all the way in this house. We much prefer sitting down and making unique gifts. Not only do them feel a bit more special, it gives an excuse to get the craft boxes out and use out imagination. The card above is the one we've made for Father's Day this year. I think it's perfect for the little mans Daddy who is completely dinosaur obsessed.
Take a trip together
You don't need to book a week long spa break and spend hundreds of pounds. Get the tent out and go camping for a couple of nights. You could even put the tent up in the garden and create your own little campsite at home.
What will you be doing this Fathers Day?
* Collaborative post