We're gradually redecorating the whole house, it's a slow process but it's satisfying to see the difference when each room is complete. The most recent room we've finished is the spare room, it's turned from junk dumping ground to a slightly tidier storage room and a mini office for me. Prior to the room revamp, I hadn't had my own desk at home since my school days and I lived with my Mam!
I absolutely love it. I no longer have to sit with the laptop on my lap or perched on the dining room table. I have space, it looks pretty and I feel much more relaxed when I'm sat there.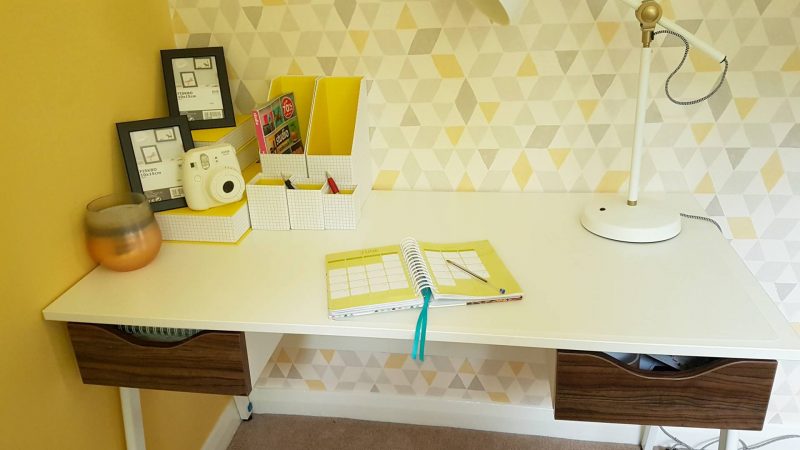 The wallpaper is from Homebase and I bought it ages and ages ago. I saw it and loved it but didn't actually know where I'd put it.
The desk is from Kit Out My Office, and is called the UCLIC Aspire with double drawers. I chose the dark olive coloured draw fronts and white desk top but it's available in a range of different colours including various bright colours, matt white and different wood grains. I love the A Frame legs and the fact it looks so Instagram pretty! The deep drawers are perfect for stashing my wad of note books and excessive pen collection.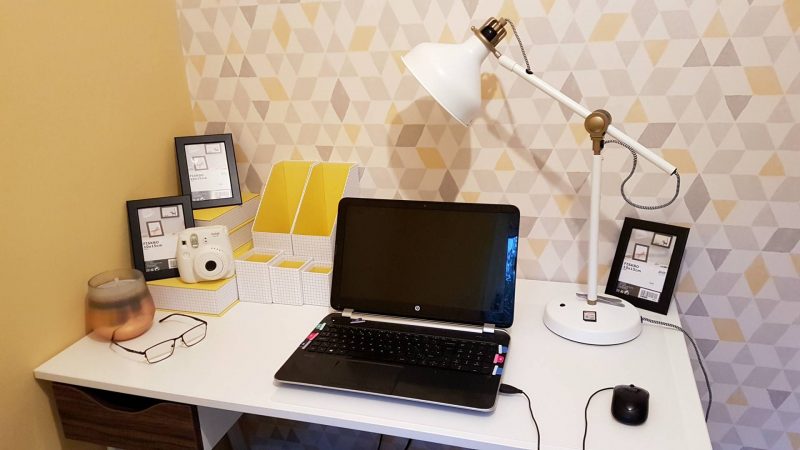 The pretty lamp is from Ikea and cost £29.99, I think it looks amazing and makes me feel a little like a 1950's novelist.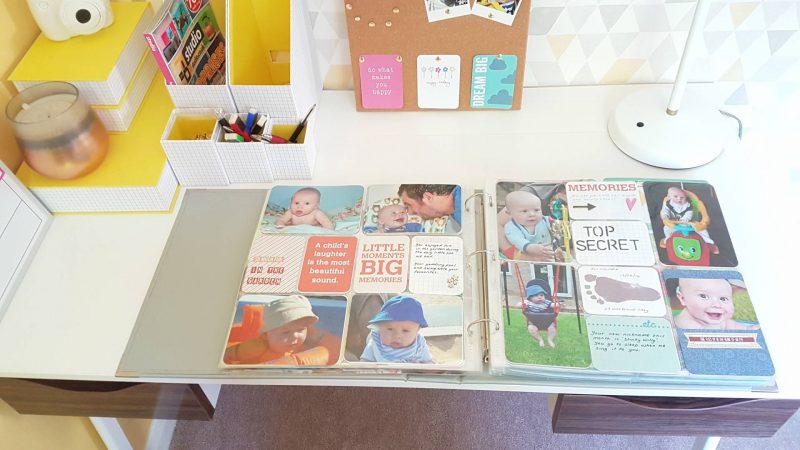 The desk is perfect for my blog work but already great for anything crafty. It's the perfect size for working on my Project Life albums, I've got plenty of space to spread out and work comfortably. I might even let the little man use it for his drawing and crafting and when he gets older, it'll be ideal to share and use for his homework.
I've bought some accessories for the desk top and all I really need now is a pretty chair to match. The memo board costs £4 from Asda instore and the desk tidies and matching storage boxes are from Ikea. They were only a few pounds each and love how clean and bright they look.
I made the little cork memo board using a couple of Project Life cards. The board cost £2 from The Range and was bought to use in the little mans bedroom, but we ran out of wall space when we were decorating in there.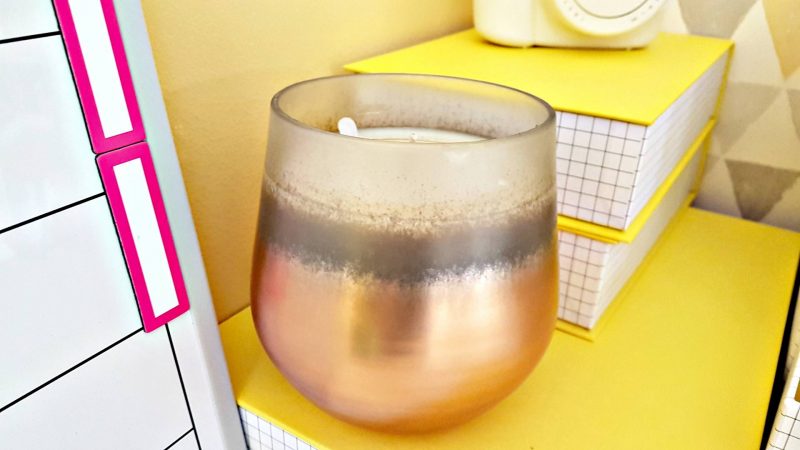 The candle is a bit of a fancy one. I received it as a gift but it cost £60 ( crazy). I haven't got round to lighting it for this very reason!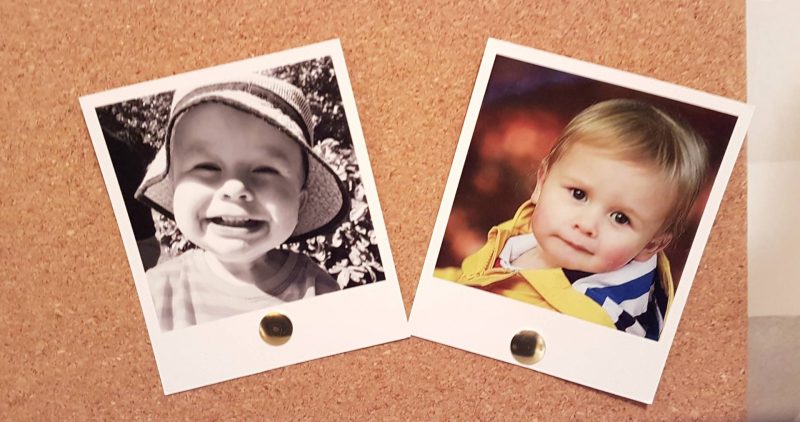 I'm currently using my dressing table chair which is completely the wrong colour. I suppose I could give it a lick of paint to make it match the room and desk a little better, it'd be cheaper than buying a new chair.
I love my new work space and I'm hoping it makes me a little more productive!
Collaborative post