How is your Christmas shopping going?
There are lights popping up in every shop, the Christmas Adverts have started on TV and even heard Mariah Carey's dulcet tones on the radio. Christmas is approaching quickly.
If you've still got some lovely ladies to buy for, check out the great gift ideas below.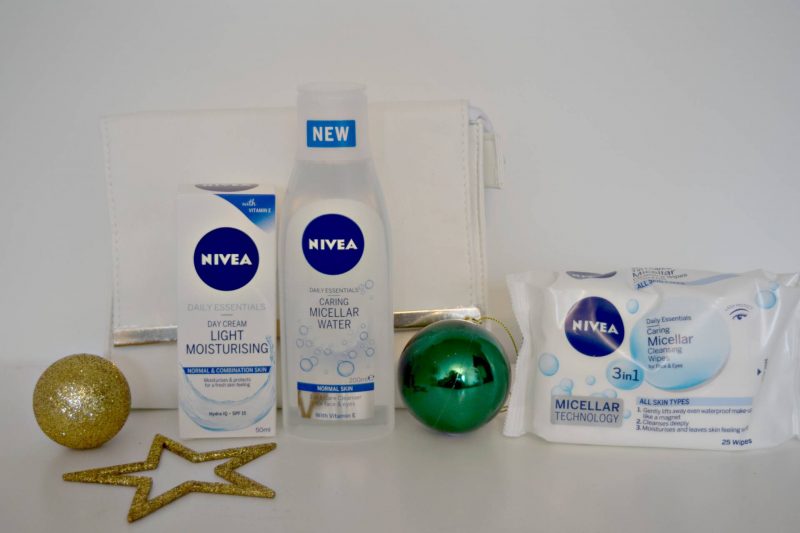 Nivea have been a firm favourite since 1882 and has some gorgeous Christmas gifts out this year. The Nivea Caring gift set includes three products and a pretty white make up that be used again and again. The set contains full sized NIVEA Daily Essentials 3in1 Caring Micellar Cleansing Wipes, NIVEA Daily Essentials Caring Micellar Water for normal skin and NIVEA Daily Essentials Light Moisturising Day Cream.
I love the Moisturising Day Cream, it's really light and soaks into skin straight away, leaving it super soft. I think the Caring gift set is rally good value and a lovely stocking filler.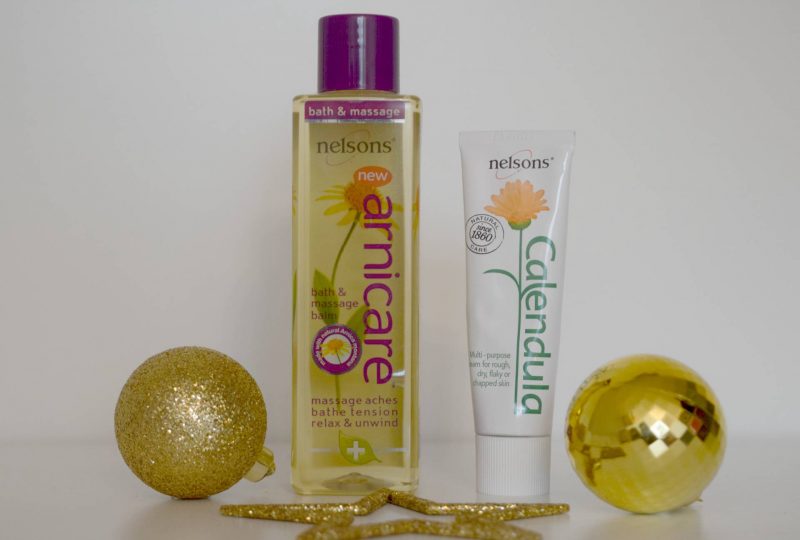 Nelsons Arnicare bath and massage balm is a love dual purpose product and great for helping you unwind after a busy day at work. It's Dermatologically tested, free from parabens, lanolin, mineral oil, SLS's and PEGs and would be great to include in your work Secret Santa. The Evening Primrose and rich Sweet Almond oil help to hydrate skin and it's perfect for massaging into tired and aching muscles or using in a hot bath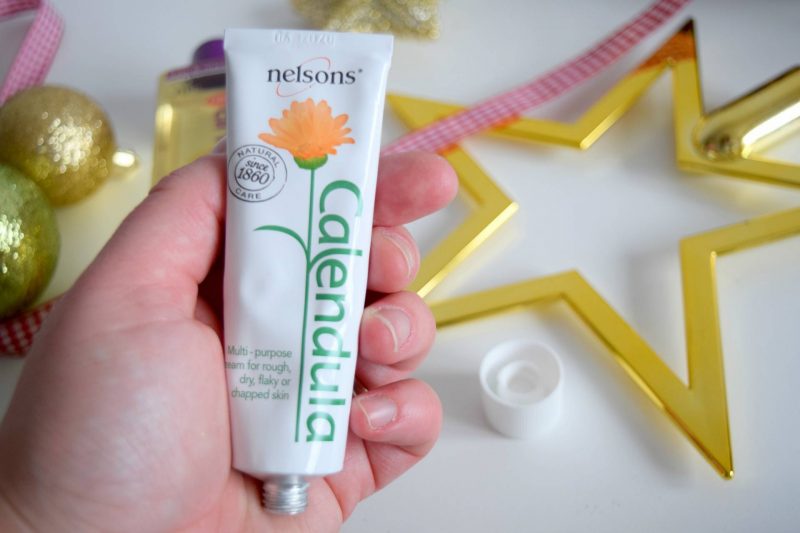 Nelson's Calendula cream contains extracts from the Calendula (Marigold) plant which is known for it's skin conditioning properties and is a great product to sooth and hydrate tried and try skin. The Nelson's products would fit well into a beauty hamper or as useful stocking fillers.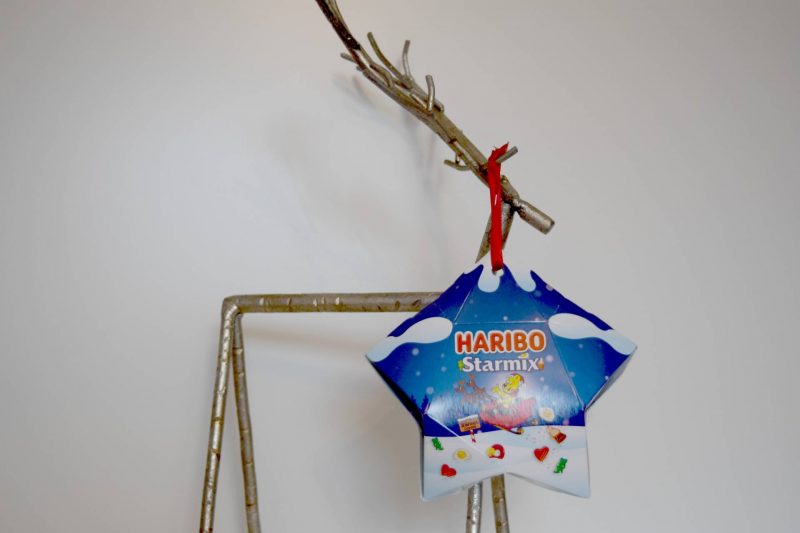 How cute is the Haribo Starmix hanging star? It contains a 50g pack of Starmix and is a lovely addition to any festive gift.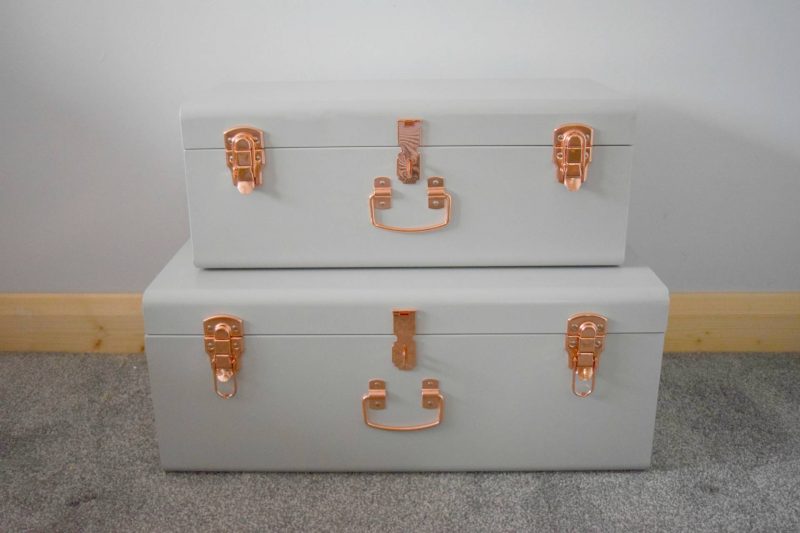 How beautiful are these metal storage trunks from Domu UK?
The set contains two vintage style storage trunks that are made from Steel. They're a really good size and quality and make a lovely gift for anyone who wants stylish storage.
The larger of the trunks is perfect for storing towels or shoes and I've found the smaller is ideal for my hair tools.
I'm a huge fan of the grey colour with the on-trend rose gold clasps and handle. You can also buy the trunks in a cream colour with rose gold clasps and handle. If you were feeling generous, you could buy the storage trunks and fill them up with products for the recipient too!
Good quality skincare products always make a great Christmas gift.
Around since the 1970's, Bioderma are experts in their field. The micellar water is perfect for removing make up and cleansing and is ideal for sensitive skin. It can help to soothe sore and irritated skin and gives an instant burst of freshness. The Bioderma BB cream is also another good choice. It's a handy cream that minimises and conceals redness in one simple step. It's lighter than foundation and helps to even out your complexion and gives your skin a more radiant look.
I love this gorgeous glass chopping board from Bags of Love. You can choose whether to add one photo or a collage and even text if you wish. It's available in two sizes ; – large (39 x 28.5 cm) and small (28.5 x 20 cm) and is made using thick toughened glass. I think it makes a beautiful keepsake gift that can be used rather than just displayed.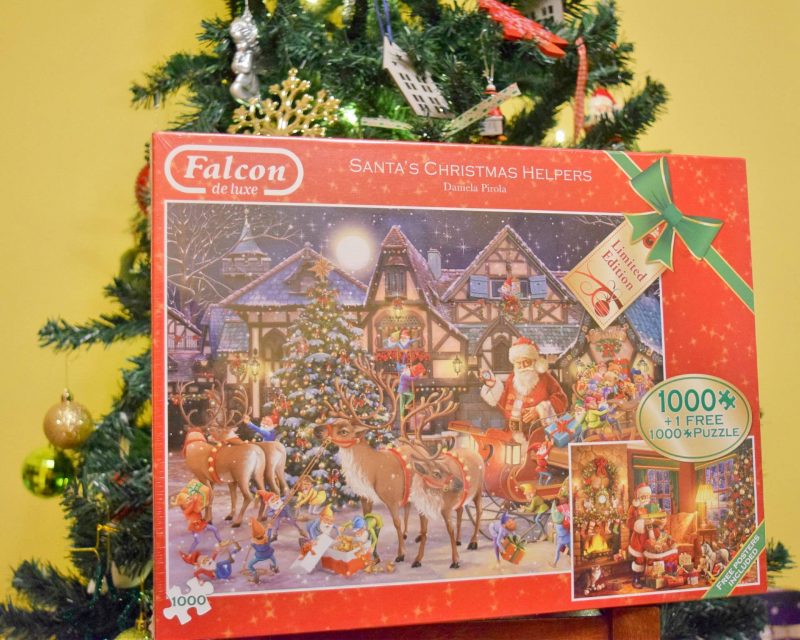 What about a gift for someone who loves puzzles and jigsaws?
I love this fun and festive Santa's Little Helpers one from Jumbo. It's a beautiful, limited edition puzzle containing a 1,000 puzzle. However, you also recieve another 1,000 puzzle with it for free, making it a complete bargain gift.
The puzzle images illustrate the magical story of Father Christmas and his little helpers who are making their final Christmas Eve preparations. The first puzzle features Santa Claus at the North Pole watching the Elves load of the sleigh for his deliveries. The second puzzle shows him delivering a stack of puzzles to a cosy, festive home.
We're going to include the puzzles in our Christmas Eve. We play games, do puzzles and watching Christmas films in our new PJs and the jigsaws will make the perfect addition.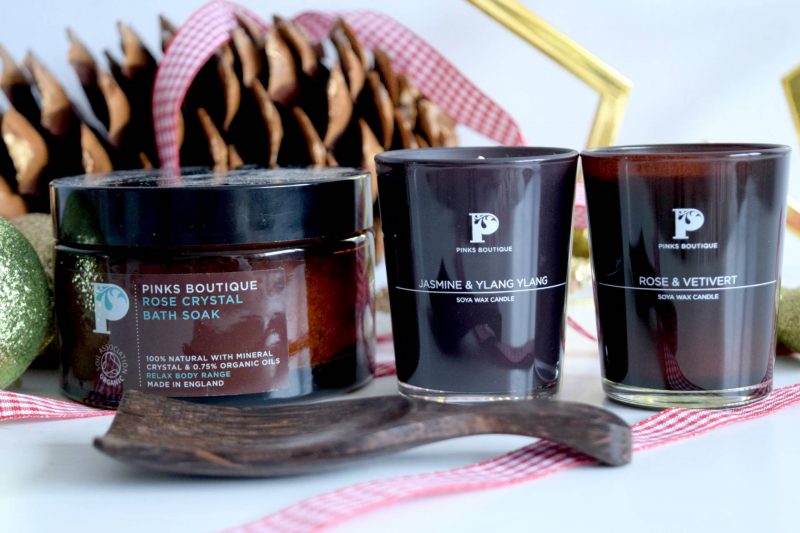 Looking for gifts that smell amazing?
Pinks Boutique sell a range of Natural and Certified-Organic products that smell truly amazing. Their Rose Crystal bath soak is full of Dead Sea Salts, Epsom salts and a relaxing blend of essential oils. It's great for your skin and can help you relax so that a good nights sleep is more likely. The Jasmine and Ylang ylang natural soya wax candle is possibly the nicest thing you'll ever smell. The therapeutic essential oils will help to lift your mood and make your home smell amazing.
Like someone enough to give them the gift of cake?
Who wouldn't like delicious chocolate cupcakes delivered to them for Christmas. Send them Cupcakes is perfect if you perhaps don't see your recipient face to face too often but like them enough to send them moist chocolate cupcakes topped with a deliciously decadent and rich Belgian Chocolate frosting, finished with a selection of Christmas Sprinkles and Chocolate Shapes.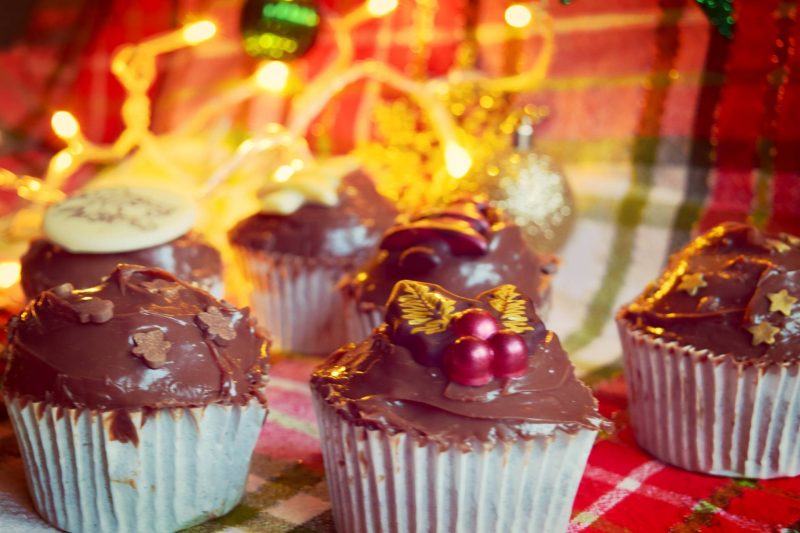 The cupcakes are exceedingly rich and tasty and would make the ideal accompaniment to a large glass of Baileys!
The Nivea Christmas Kisses set is a lovely gift, ideal for those of us who suffer from dry, chapped lips. It contains two full sized Nivea Lip Butters, one original and one red.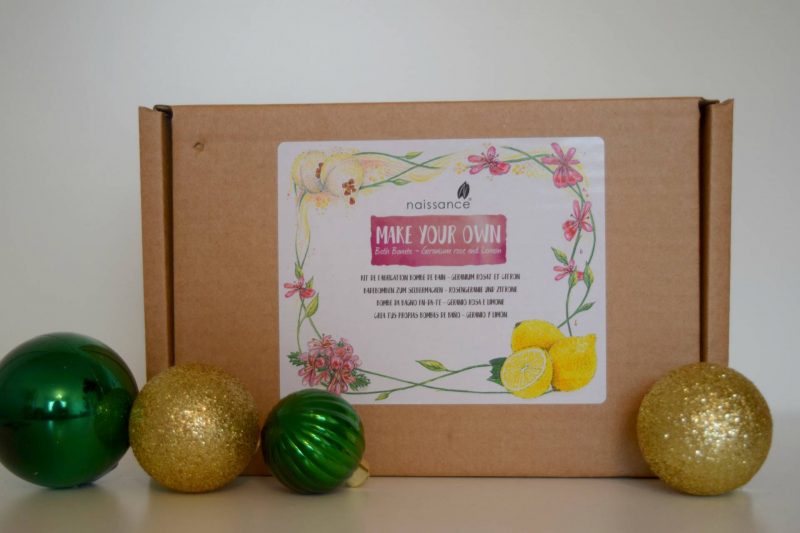 If you're buying for someone with sensitive skin or is vegan?
Why not have a look at Naissance. They have a lovely range of 'make your own' gift sets available. The Make Your Own Bath Bombs set contains everything you need to create 8 of your own.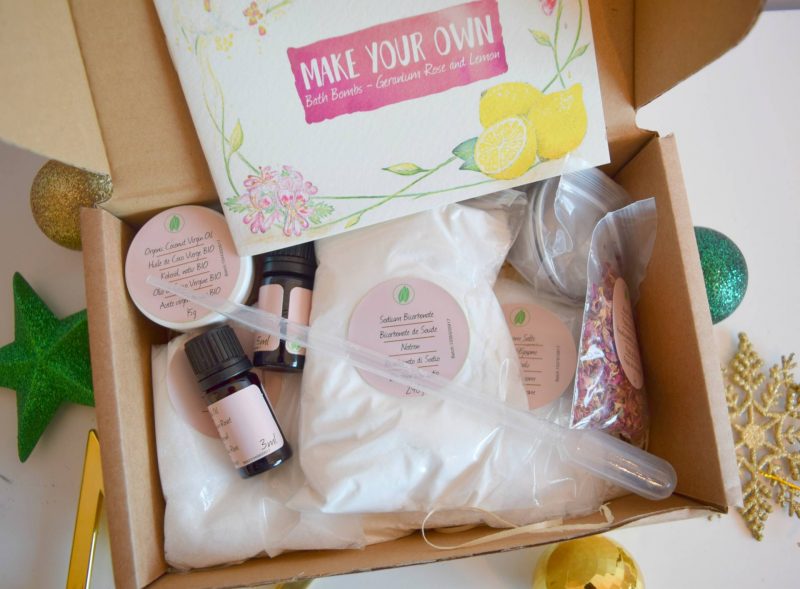 It is a lovely DIY kit that can be used alone, or with the help (or hindrance) of your little people). You can make up to 8 bath bombs and the products included are all cruelty free, vegan friendly, contain no parabens, no microbeads, no GMO, no SLS and no additives.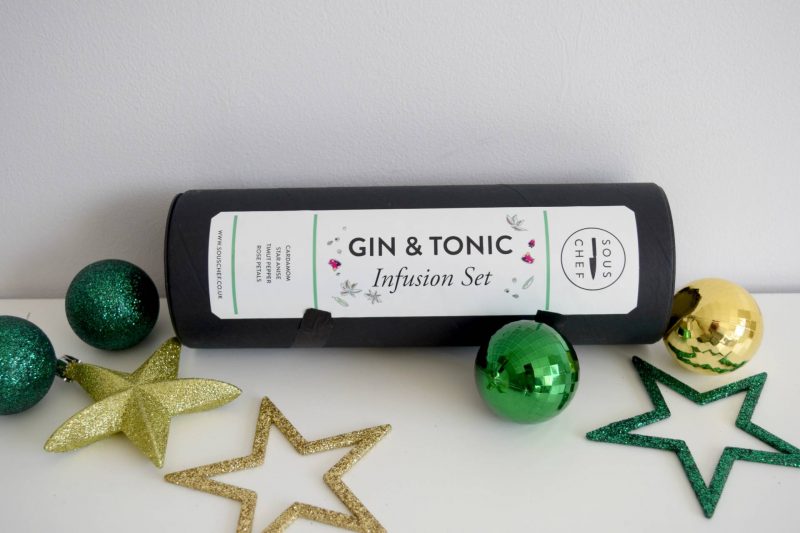 Buying for someone who loves gin but want to impress them with something other than a bottle of gin?
The Gin & Tonic Infusion set from Sous Chef is such a great idea. It comes beautifully packaged and makes the perfect gift for those who like to experiment with their drinks.
Include inside is everything you need to make your gin stand out from the crowd. It contains four pots containing – rose petals, Timut Pepper, Sous Chef Star Anise and Cardamom and a cocktail spoon with masher.
You can add you one ingredient, or mix and match to find your perfect combination. All you need to add is the gin!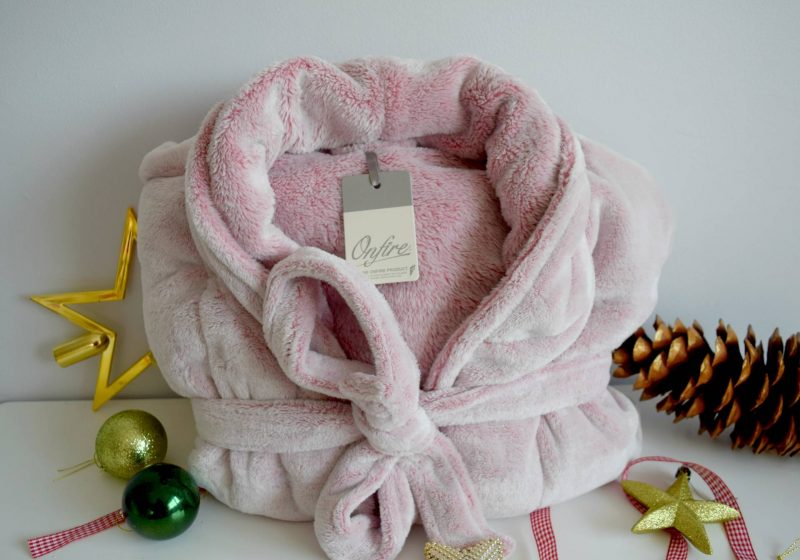 I know something that will go down well in this horrible weather.
A beautiful warm and cosy dressing gown. The Onfire Wellsoft pink robe is the warmest thing I own at the moment. It feels so snuggly and warm and the two pockets are perfect for carrying round my essentials. I don't know many ladies who wouldn't love to find this lovely dressing gown wrapped up, under their tree.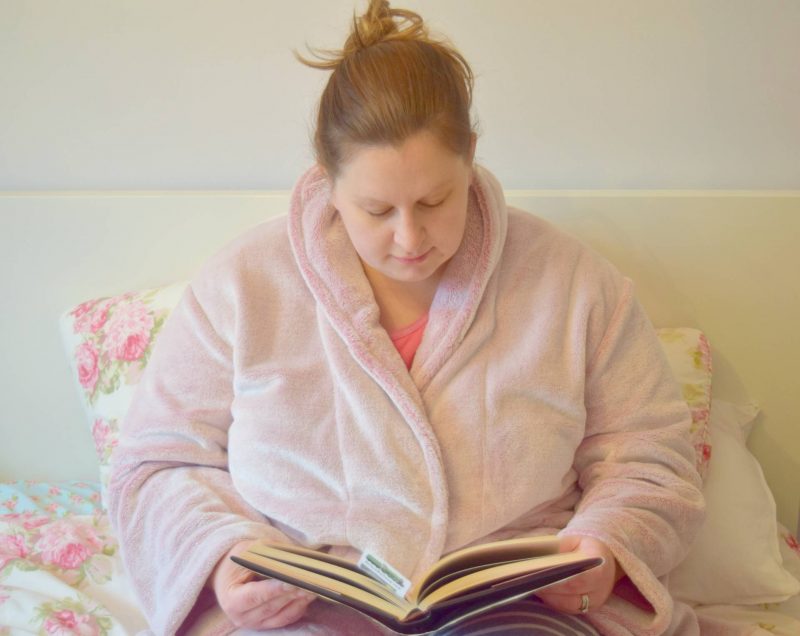 It's made from polyester but is so soft and comfortable, I wish it was acceptable to wear outdoors too.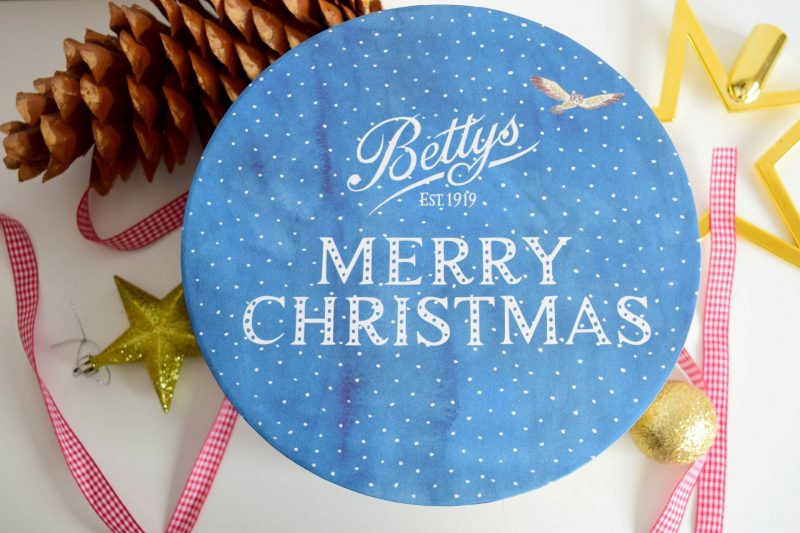 Love Betty's? Why not gift someone special their gorgeous Enchanted Forest Gift set? The set comes in a beautifully illustrated reuseable hat box by Yorkshire artist, Emily Sutton.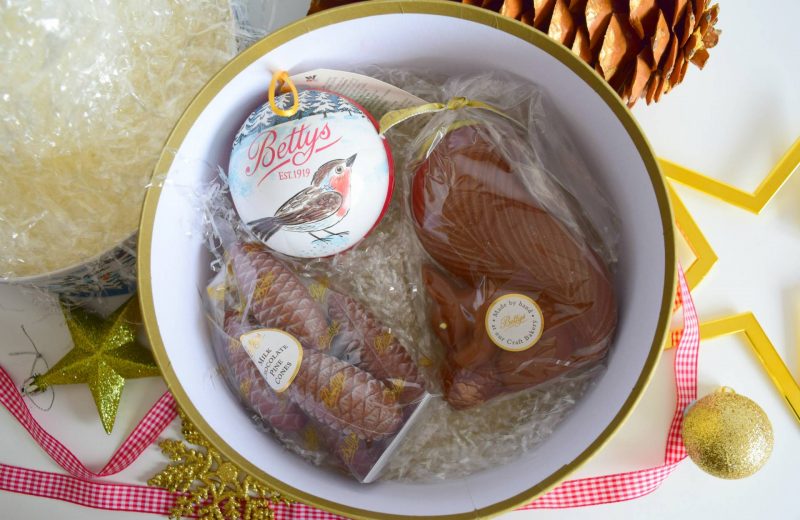 It contains a selection of gorgeous chocolate shapes, including Milk Chocolate Fir cones and a chocolate Sophie the Squirrel.
The Enchanted Forest set is so pretty and I love that the hat box can be reused, it's for storing your pretty treasures in.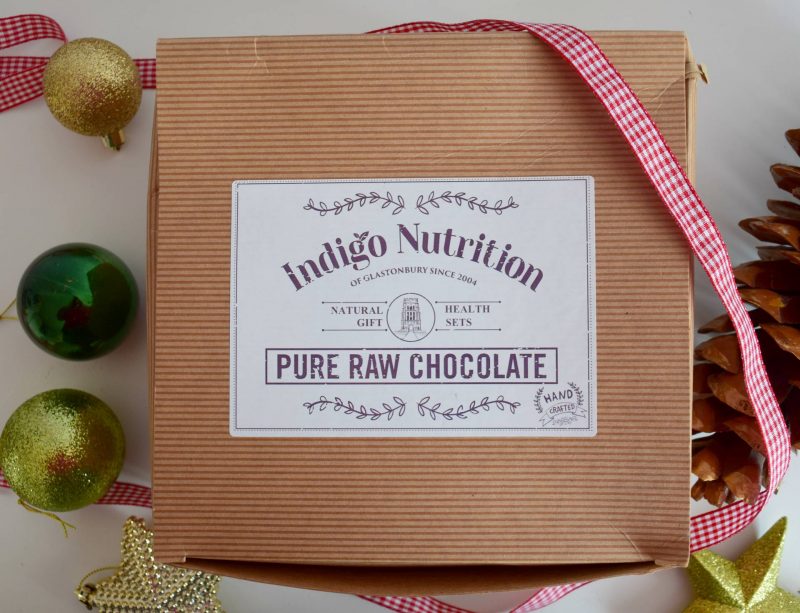 I love how pretty the raw chocolate gift from Indigo Herbs Raw Chocolate Gift Set looks. It includes everything you need to make own delicious, organic, dark and free-from chocolate and would make a perfect gift for who are dieting or follow a healthier lifestyle.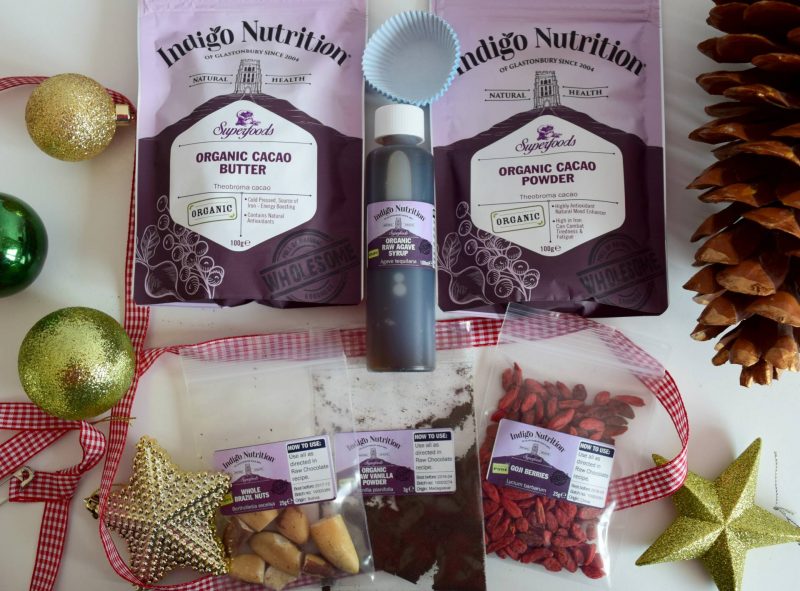 You can male 20-25 small nutritious chocolates which can be eaten with no guilty feeling. Cacao Powder, Cacao Butter, Raw Agave Nectar, Pure Raw Vanilla Powder, Goji Berries and Brazil Nuts are measured out into the correct amounts so even those who are a little challenged (like me) in the kitchen, can enjoy their gift.
Who doesn't love a tasty biscuit to eat with their festive hot drinks?
Crabtree & Evelyn use a small, family-run bakery based in Scotland's historic capital city of Edinburgh to create their delicious biscuits. The All Butter dark chocolate and hazelnut biscuits come in a pretty blue tin and are baked in small batches so they taste even more delicious. The Mini Shortbread musical tin is a lovely gift idea too, the tin is musical and plays music whilst it spins slowly. Not only that, it's full of mouthwateringly good mini short bread biscuits! Yum.
Have you got any great gift guide ideas for females?
Contains PR Samples and Affilate links