I absolutely love B & M and buy quite a lot of products from there. I tend to visit a supermarket for my fruit and veg and then head off too B & M for tinned products, toiletries and even milk and cheese! As well as bargain priced home products and decorating items, B & M have a great range of garden toys and equipment.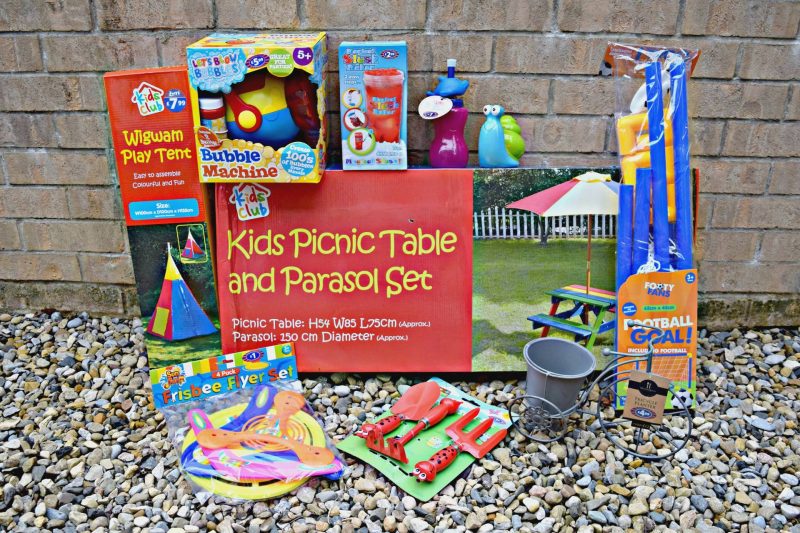 We were recently asked if we're like to pick some items for the Summer from their current ranges and managed to bag this lot for the grand total of £55.43.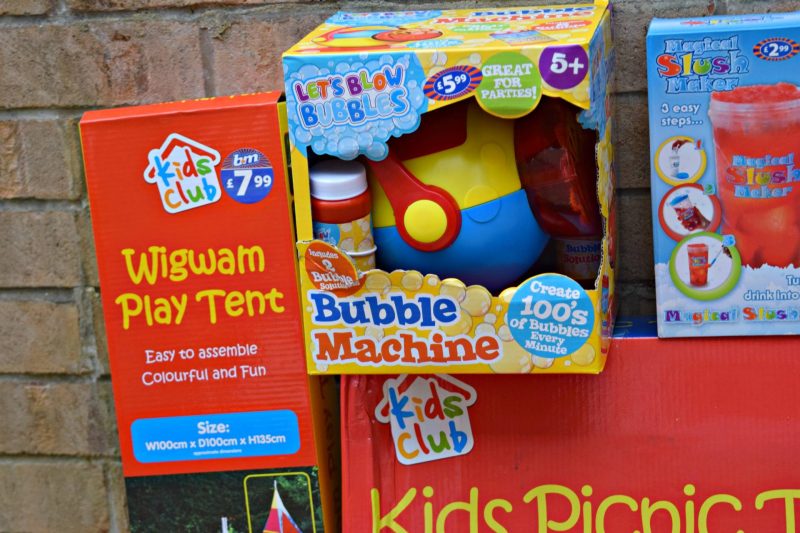 The Frisbee set (£1) is perfect for taking to the beach or park. It contains 4 various shaped frisbees which are lightweight and very easy to throw. We've taken the frisbees and the football goal (£1.49) on numerous days out already and have most definitely had our moneys worth from them!
If you have a messy little monster like mine, I'm sure the children's gardening tools set (£1.99 would come in handy for helping plant flowers or vegetables or in our case, finding a little spot of dirt and digging it out all over the rest of the garden!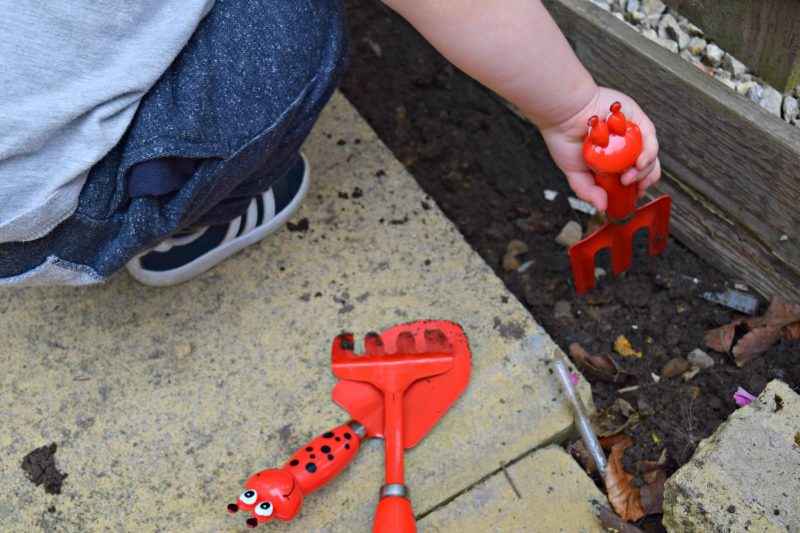 I think our favourite purchase was the Kids picnic table and parasol set (£29.99 but currently on offer for just £9.99). It's very robust and solid and didn't take too long to put together.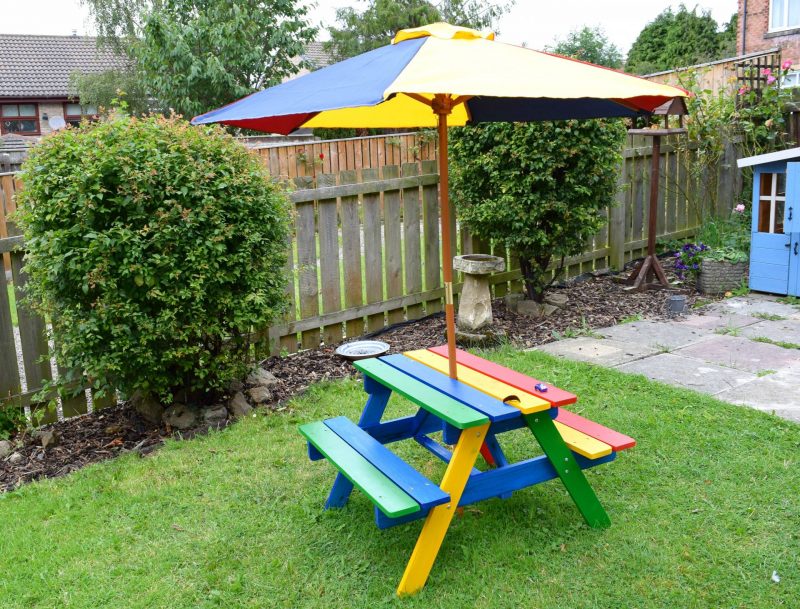 I love it's bold, bright colours and the parasol is very thick and keeps out both the sun and rain. I love how toddler friendly it is and it's currently the little mans favourite place to eat his meals.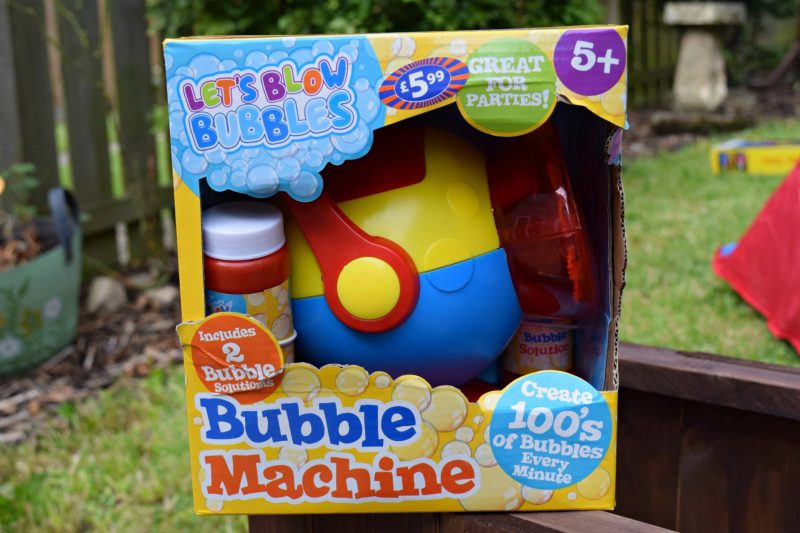 We've had so many bubble machines over the last few years, I've lost count. We never seem to have much luck though, and they break or jam pretty quickly. The one I picked up from B & M is pretty well priced at just £5.99 and is still working without any problems.
It's great to inject a little fun into the garden and the little man loves having it on so he can chase the bubbles to burst.
Another great item we picked up was the Wigwam play tent (£7.99). It has a waterproof bottom sheet and is easy to put up. I think it's an absolute bargain and will bring hours of fun both in the house and the garden.
The Magical Slush maker is another bargain at £2.99 and is loved by both the little man and me! He loves using it to make slushy cold drinks to cool down in the sunshine and I love to use it to make frozen cocktails! Happy child, happy Mammy!
Have you checked out B & M's Summer range yet?
*We were gifted a voucher towards our products.