Product sent in return for an honest review
I'm a huge fan of snuggling up with a blanket at home and my kids love doing the exact same thing. They both love snuggly afternoons on the settee, watching tv, particularly at this time of year!
The Winter Wonderland Nap Mat from Bloomsbury Mill is such a great idea for younger children and perfect for snuggling!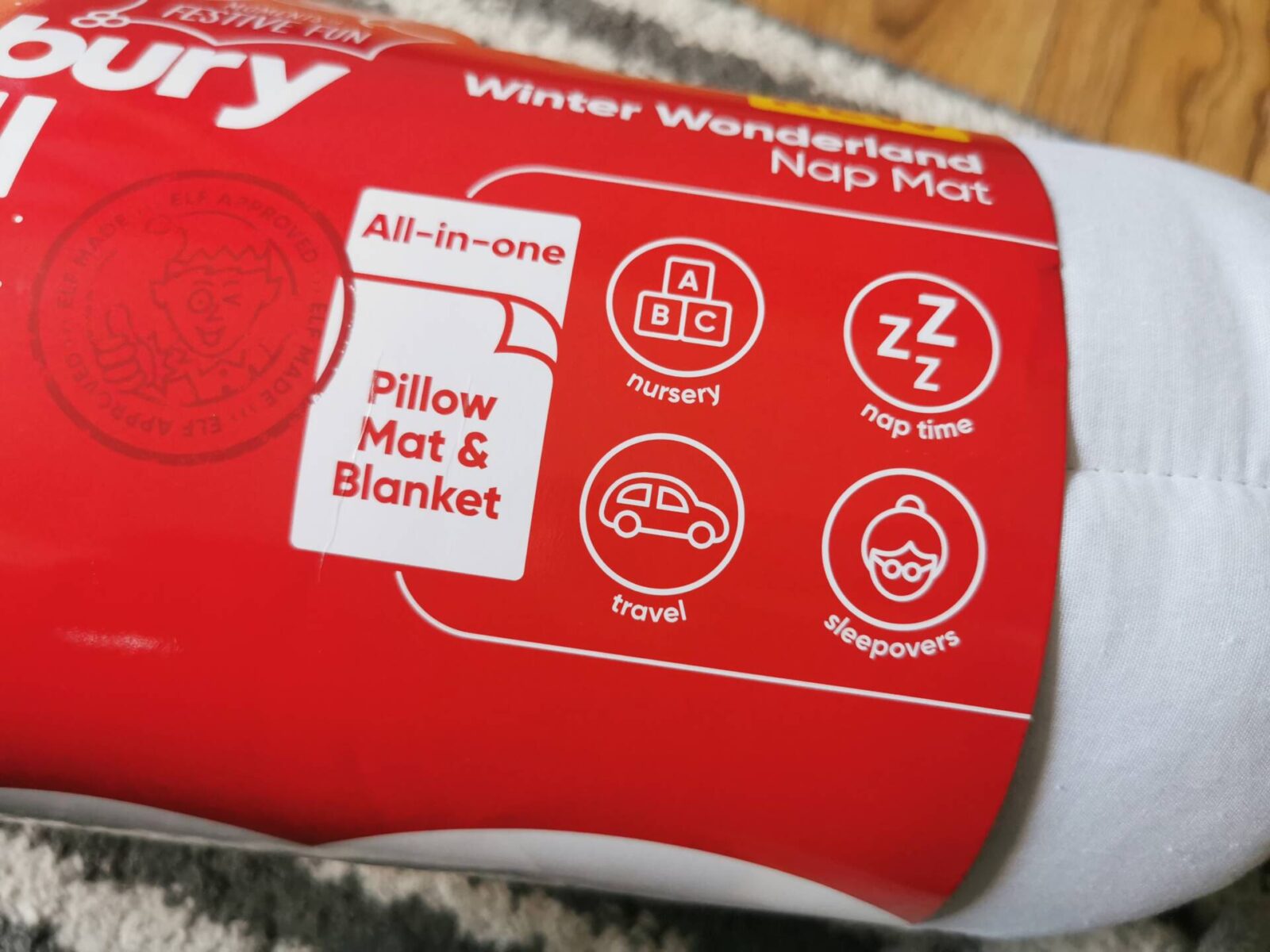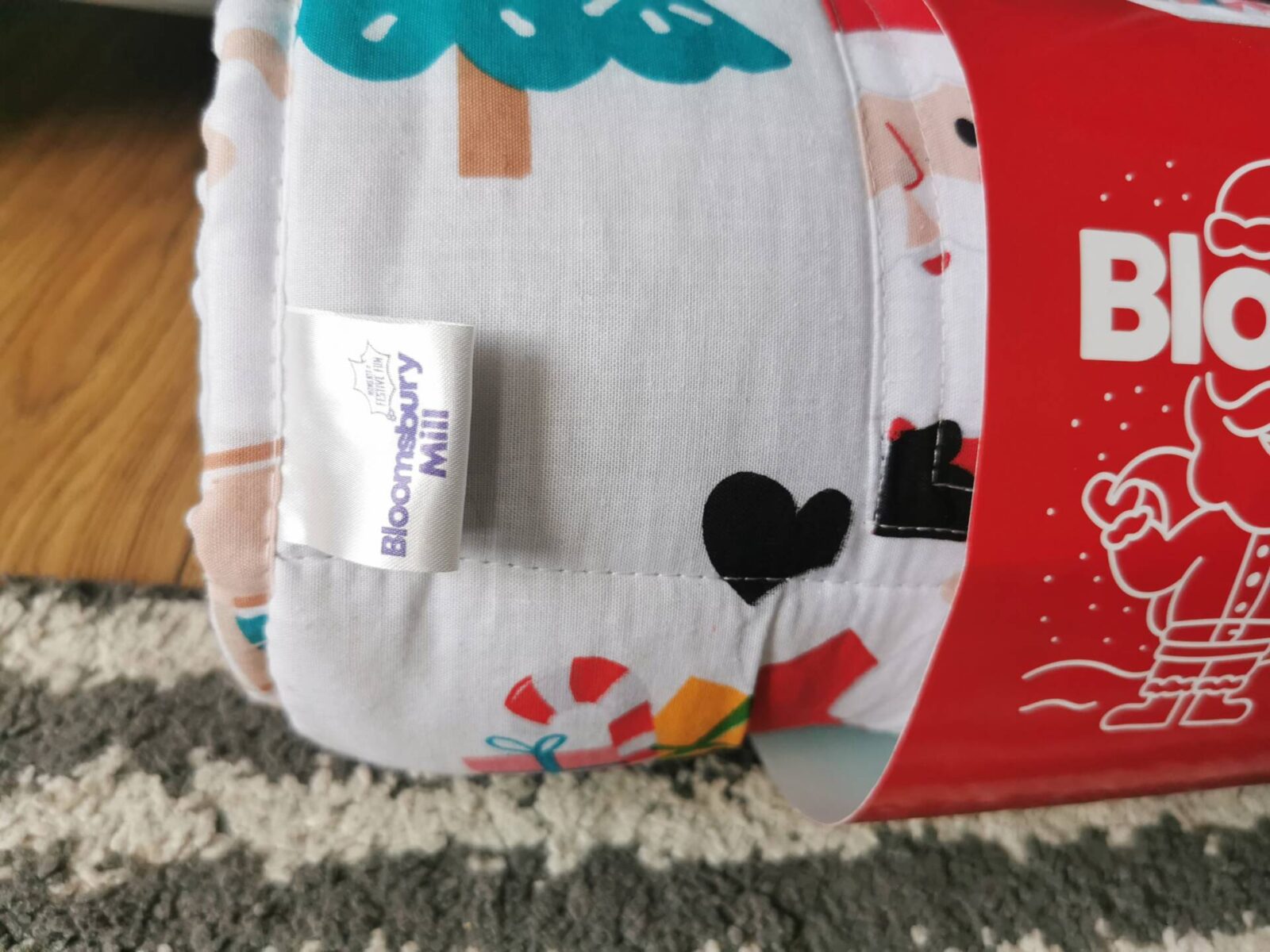 It's a portable, cosy mat which has a blanket and pillow ( which can be removed) integrated in it. It also has a pocket which contains a tag you can personalise if you wish ( just remember to remove it before you put it in the washing machine). The Nap Mat enables your child to nap comfortably, anywhere! It's particularly useful for naps when not at home or sleepovers. I think it will be brilliant for naps while we're camping or having long days out in the warmer weather as well as being used for lazy days at home.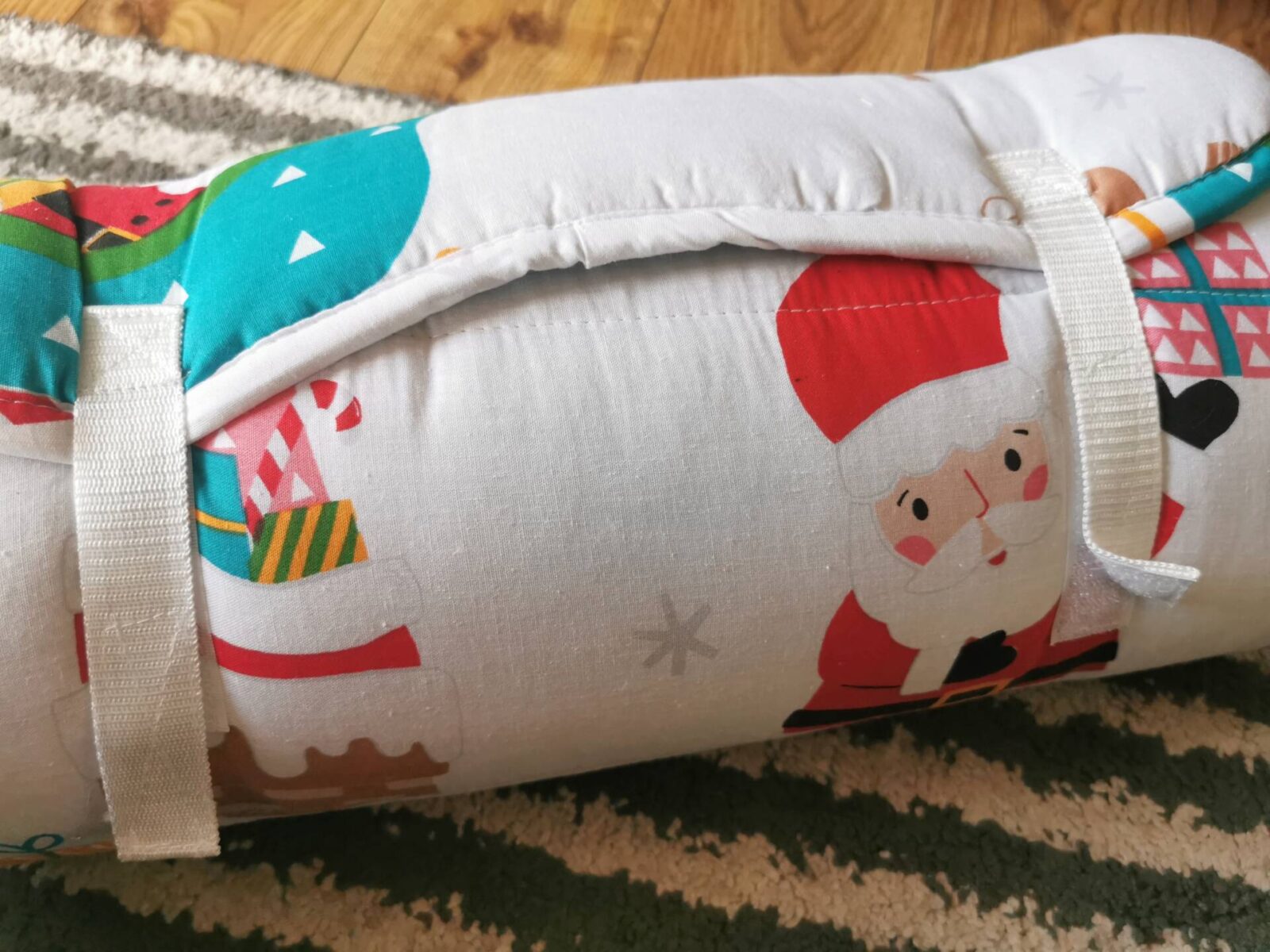 The Nap Mat rolls up neatly with the help of two very Velcro straps when not in use. It means you can roll it up so it's nice and compact for storage.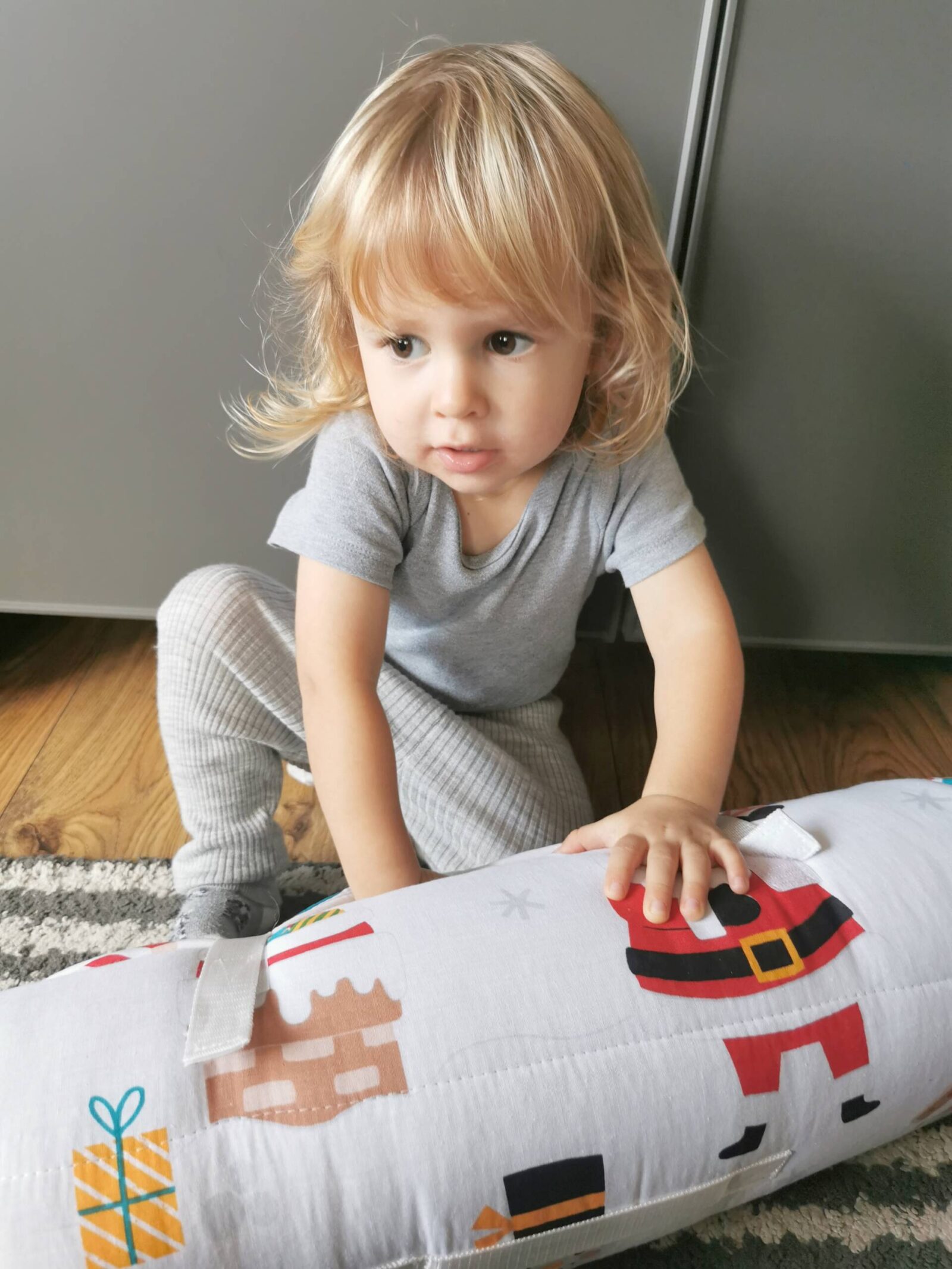 The Nap Mat is available in 5 different designs – Grey and White stars, Magic Unicorn and Safari Adventure, Dinosaur World and the very festive Winter Wonderland which is featured in this review.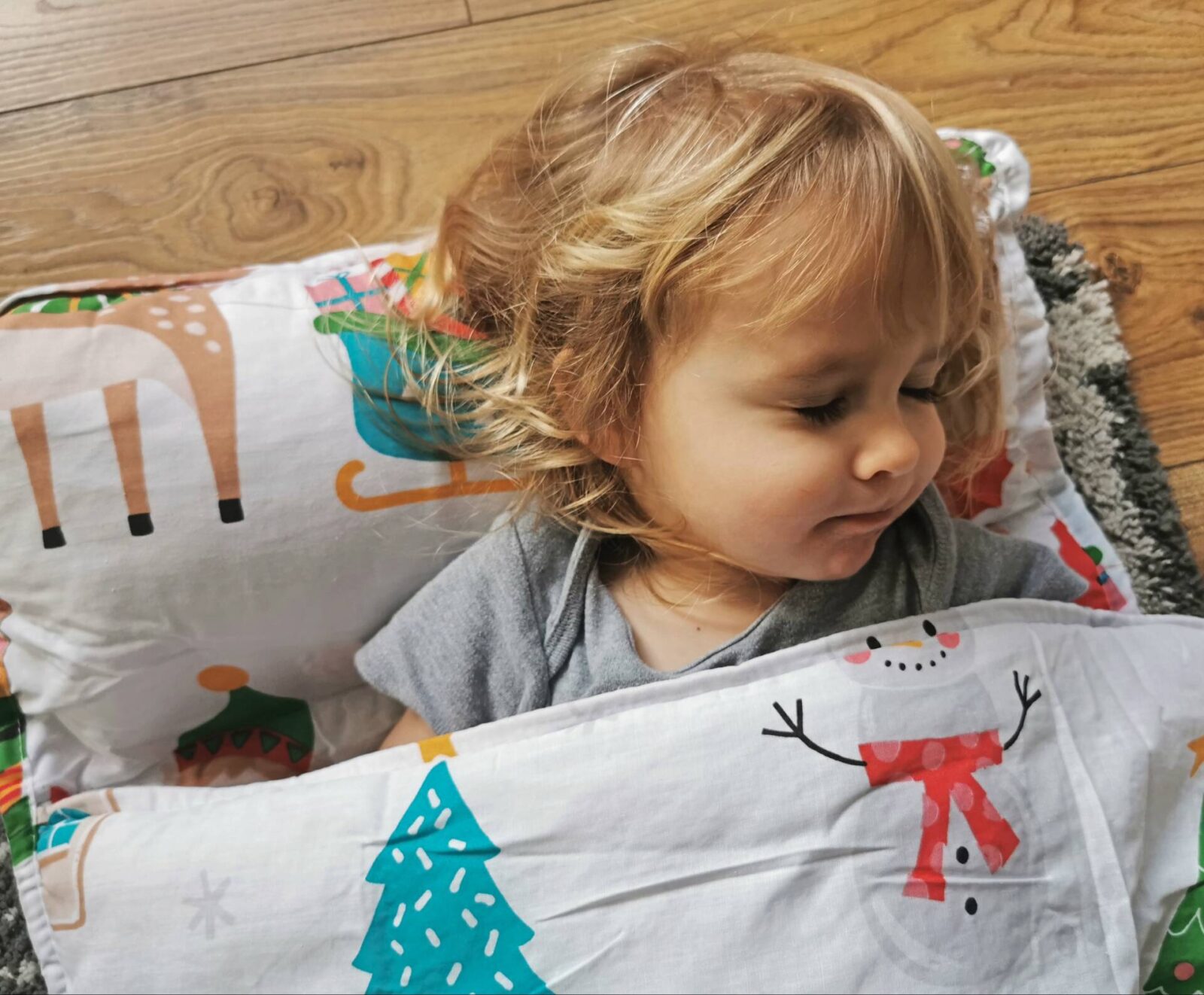 The Nap Mats are made from a cotton blend material (52% polyester, 48% cotton) and can be machine washed at 40 degrees. They can be tumble dried on a low heat or hung to dry – I've washed ours once so far, after an incident with a chocolate biscuit. It washed fine and I hung it over the banister near the radiator so it looked completely crease free when it was dry.
The nap mats are pretty generous in size and they state they will fit a child up to 5 years. However, my 2 year old and 7 year old can squeeze in together for a snuggle when they're pretending to like each other.
My 2 year old is a little bit obsessed with his Nap Mat. He asks for a 'Santa Nap' at any opportunity. He likes to snuggle up on the living room floor or the settee and watch his favourite program – Paw Patrol. The festive print is perfectly suited to this time of year and little E loves to point out the different characters and images.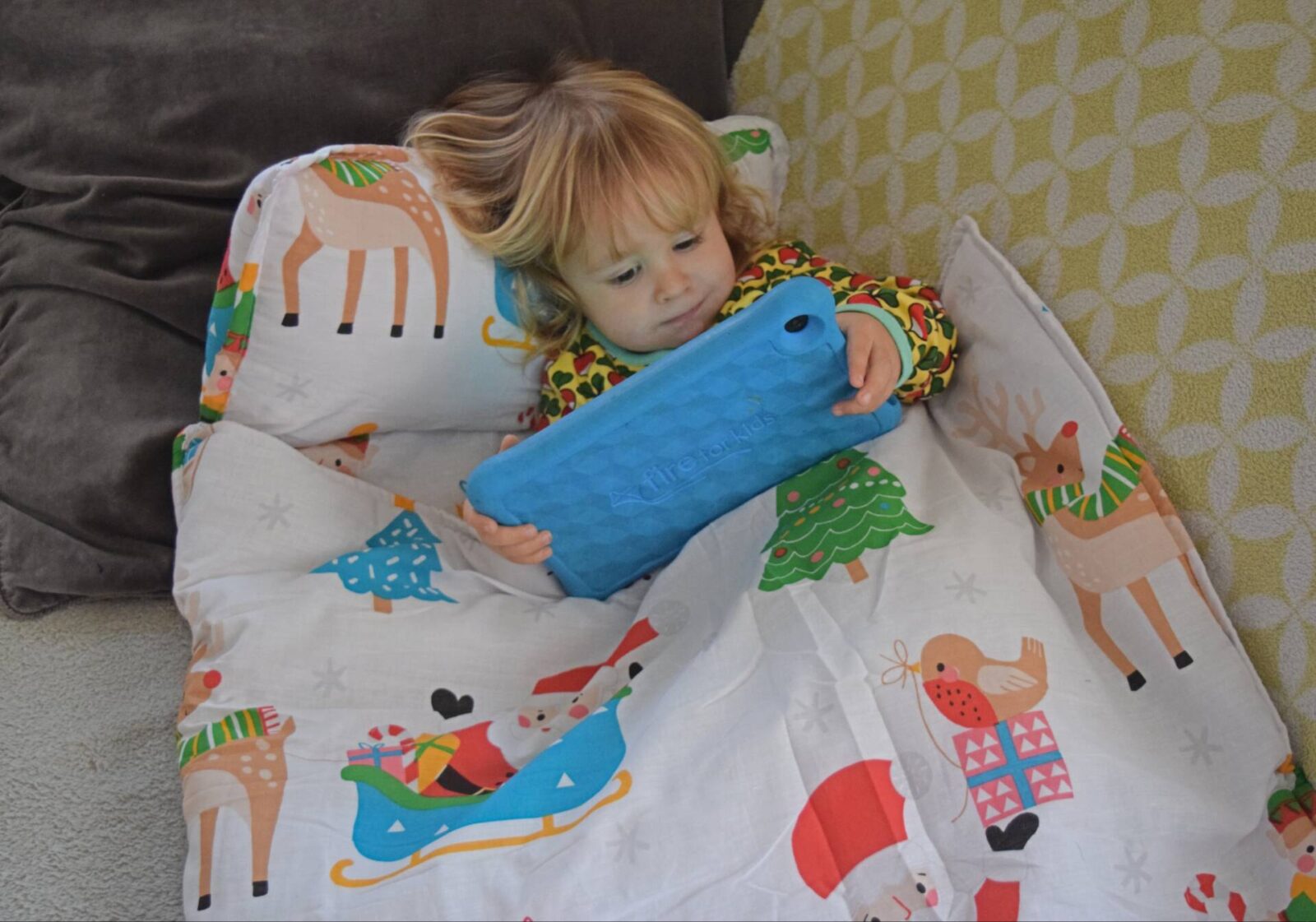 I really like the Nap Mats from Bloomsbury Mill, so much so that I've recommended them to everyone I know who has a toddler. They're reasonably priced at £29.99 and would make a unique Christmas gift this year.