Our tickets were complimentary in return for a review
BIG, BRAVE, BOLD
We were invited along to Bishop Auckland Town Hall to see The Nutcracker Re-Miced yesterday, an original, festive feel good show that is perfect for younger children.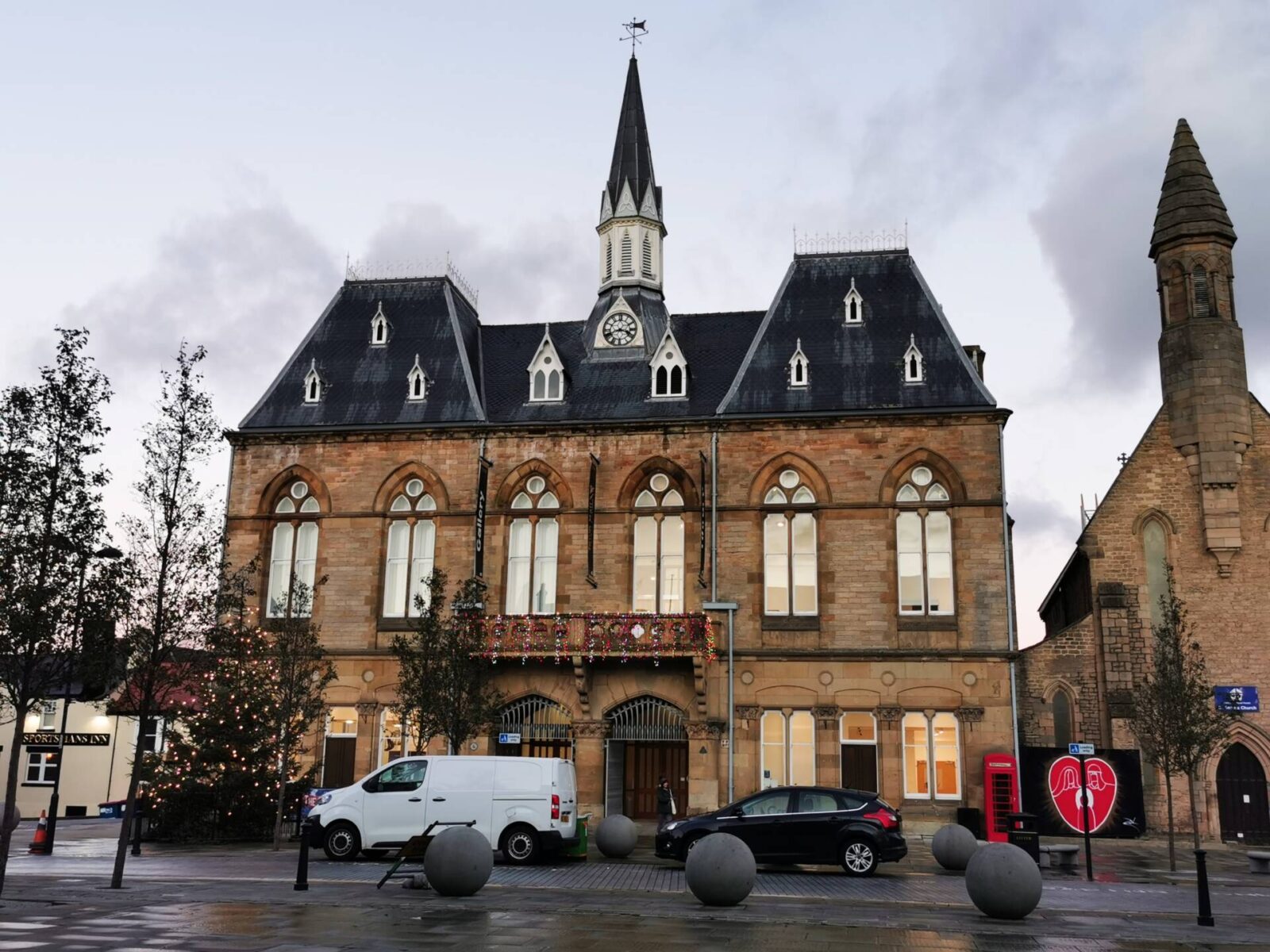 Until our visit today, I'd never actually been inside the town hall – despite the fact I regularly attend a toddler group in the church next door!
Bishop Auckland Town Hall is in the centre of Bishop Auckland with access to plenty of reasonably priced parking close by. There are a small number of parking spaces in the market place itself but the closest car park that always seems relatively quiet is on North Bondgate. It costs 60p for up to 2 hours, though you can park longer if needed. You can use postcode DL14 7PG.
If you're using public transport, there is a bus stop opposite St Annes Church, next to the Town Hall which gives access to other major towns in the Durham area.
The Nutcracker Re-Miced is written by Laura Turner and directed North East director Jake Smith. The three characters staring in the show (Benjamin Storey, Rebecca Tebbett and Jessica Brady) are all from the North East too.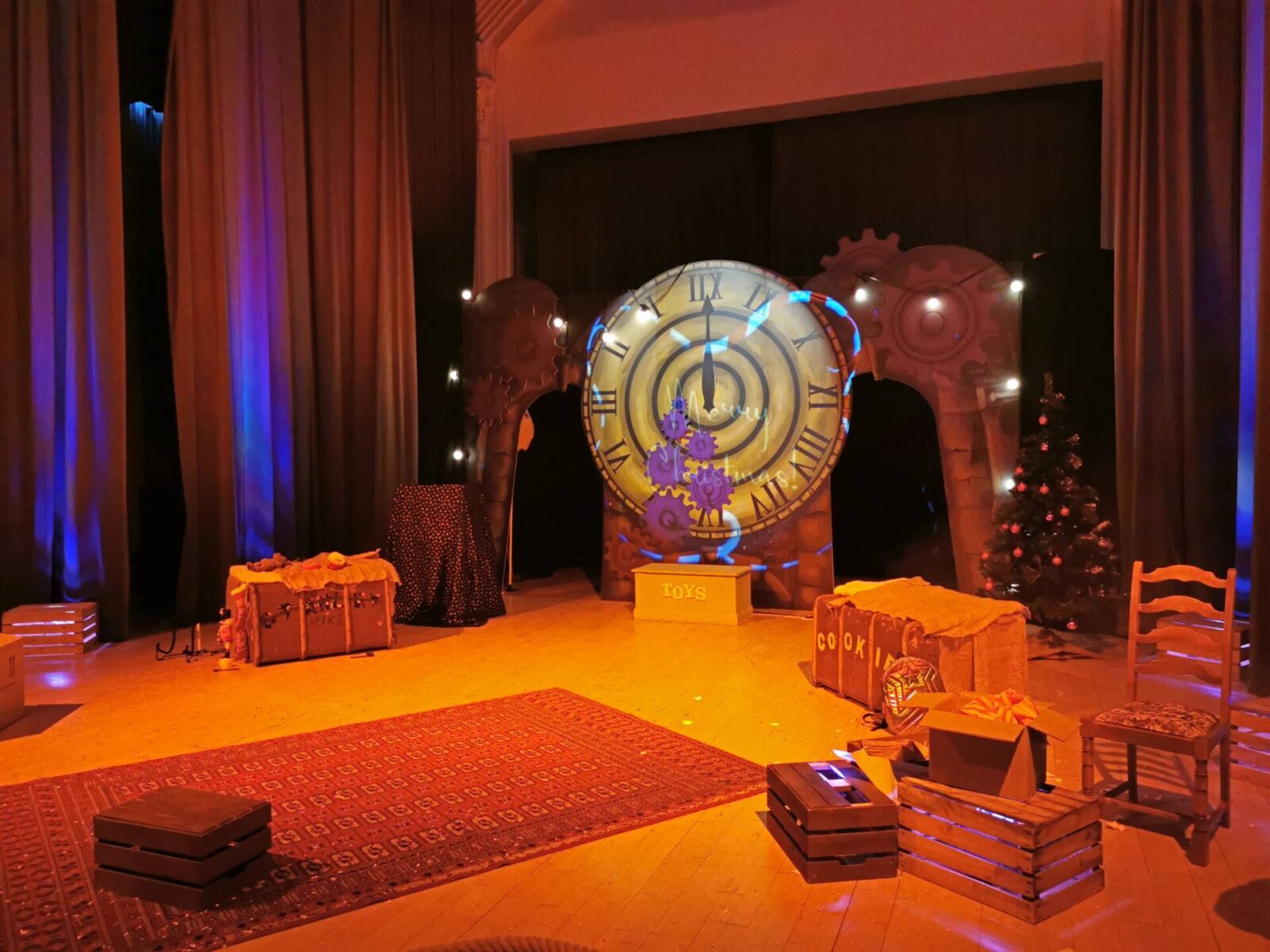 The performance is a modern twist on the Nutcracker story and the nursery rhyme, Hickory, Dickory Dock and is set in Durham Castles clock tower.
Three punk-rock loving mice, Spike (who is really called Stanley), Cookie (Spikes sister) and their Mam, Molly are getting ready for Christmas before becoming caught up in a festive adventure featuring the not so nice, Mouse Queen and the FCP. With the help of a toy left at the train station, the mice must save Christmas for a little girl.
The performance was very sweet and great for both children and adults. The actors were engaging and likeable with just the right amount of audience interaction.
There were paper boats and large blocks of pretend cheese dotted around the room which the kids loved to play. At a couple of points during the show, snow falls from the ceiling too but went down very well with the exciteable children in the audience. Little E is still talking about the snow the next day!
The performance is held in a large room on the First floor of the town hall so it has a much more relaxed atmosphere and set up than a traditional theatre performance. For anyone concerned about social distancing, there was masses of space between the seats, they'd clearly thought about the lay out. Children were welcome to sit on the floor and there were padded mats and cushions as well as pouffes.
It's worth noting that the cafe on the ground floor of the town hall is currently closed for some maintenance work however, there are plenty of places nearby for food and drinks. The Reading Rooms, The Fox's Tale and Fifteas Vintage Tea Room are all a short walk away and all serve tasty food.
Tickets for The Nutcracker Re Miced can still be purchased and cost £8, a discounted rated of £7.50 each for groups of 10 or more and a family ticket is available for £30.
The Nutcracker Re-Miced will be shown at Bishop Auckland Town Hall from 30 November to 5 December, before moving on to Gala in Durham from 7 December to 24 December.
I'd definitely recommend a visit if you have pre school children. It's probably one the sweetest children's performances we've seen and had a lovely relaxed atmosphere. I think it's best suited to children under 5. Little E is 2 and a half and he was completely engaged and didn't want to leave when it was finished.