Degustabox is a monthly box filled with tasty food and drink items and delivered right to your door. It's the best subscription box I've ever been signed up too and I love the excitement of opening the box each month. Each box costs just £12.99 which is much cheaper than the retail price of the products inside.
This months box contained a range of food products, many of which I'd heard of but there were some brands that were new to me.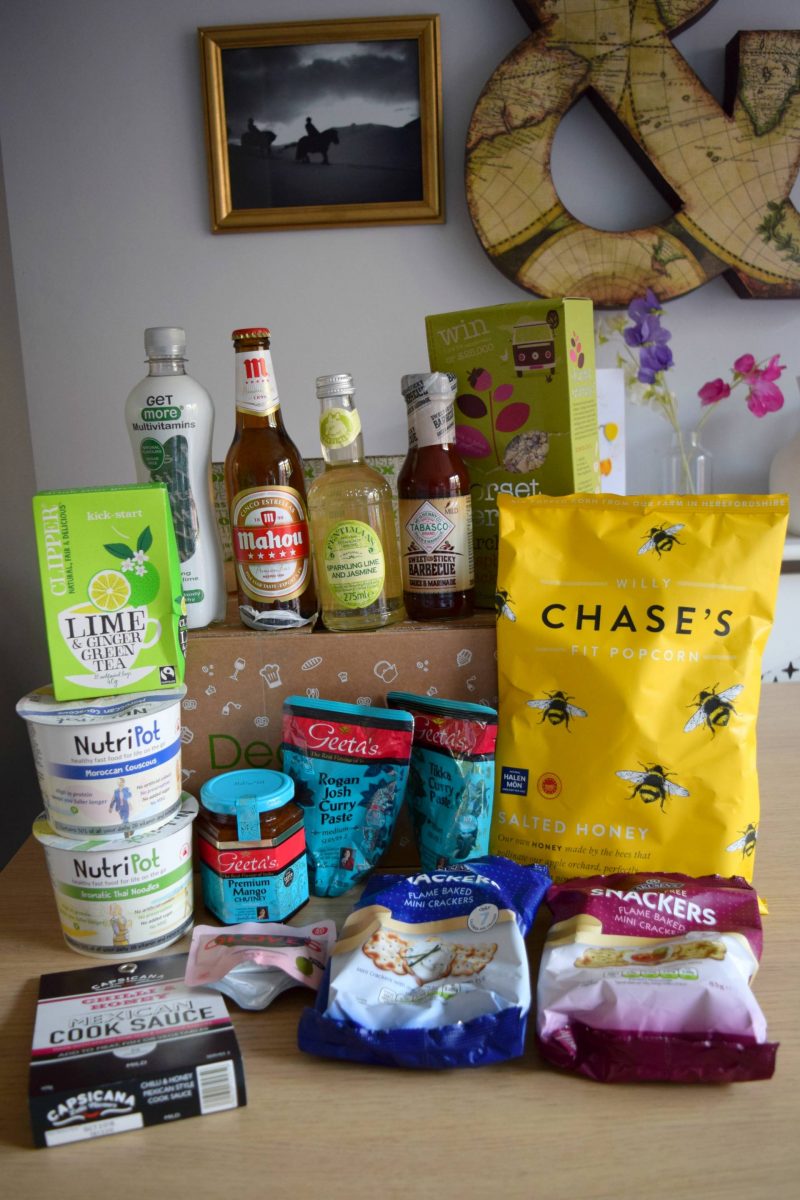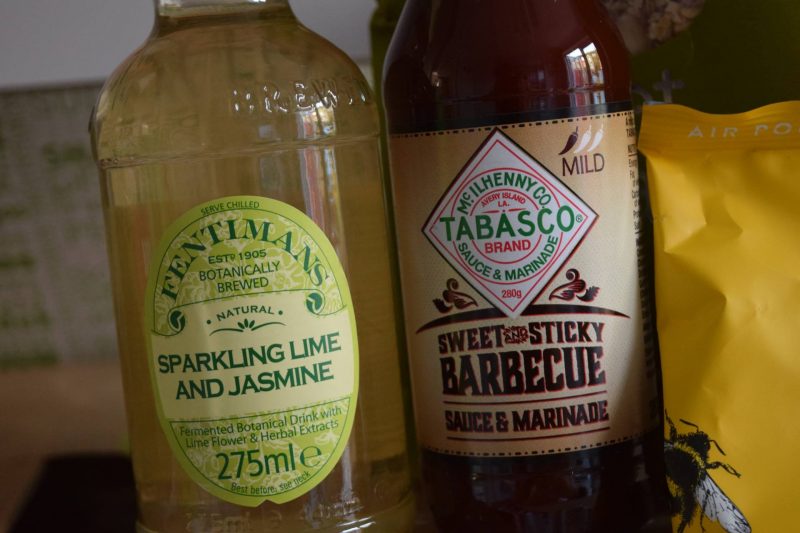 TABASCO Sweet and Sticky Barbecue sauce and marinade – £1.99
The Sweet and Sticky barbecue sauce and marinade is delicious. I had it drizzled over salmon and it was amazing. I'll be buying more from Tesco or Asda when this bottle is empty.
Clipper Lime and Ginger green tea- £1.59
I wanted to love this as I'm a huge van of green tea but this wasn't for me and tasted a little too bitter. I love the Clipper brand though as they make delicious teas and are an ethical brand.
NutriPot Aromatic Thai Noodles – £2.49
These little pots contain 50% of the vitamins and minerals your body needs each day. They're a quick and healthy meal and are ideal for taking to work.
NutriPot Moroccan Couscous – £2.49
The NutriPot Moroccan couscous was a huge hit with the little man. Although it's a type of ready meal it's high in protein, low in saturated fats and has no added sugars.
Dorset Cereals – Bircher Muesli – £3.49
I love Dorset Cereals but find them a little too expensive to add to my food shopping too often so I was pleased to see the Bircher Muesli in this months Degustabox. It originally comes from Switzerland and it's made by soaking oats overnight in juice and yogurt and adding fruit. Dorset Cereals have created their own version which is delicious and is really simple to make. The little man is a huge fan of it too and it makes for a hearty breakfast.
Get More Vitamins drink – £1.45
I usually really like vitamin drinks but I wasn't a fan of this one. I think it had quite a metallic after taste and I didn't manage the bottle. They're a great idea though and a good way to top up your vitamins.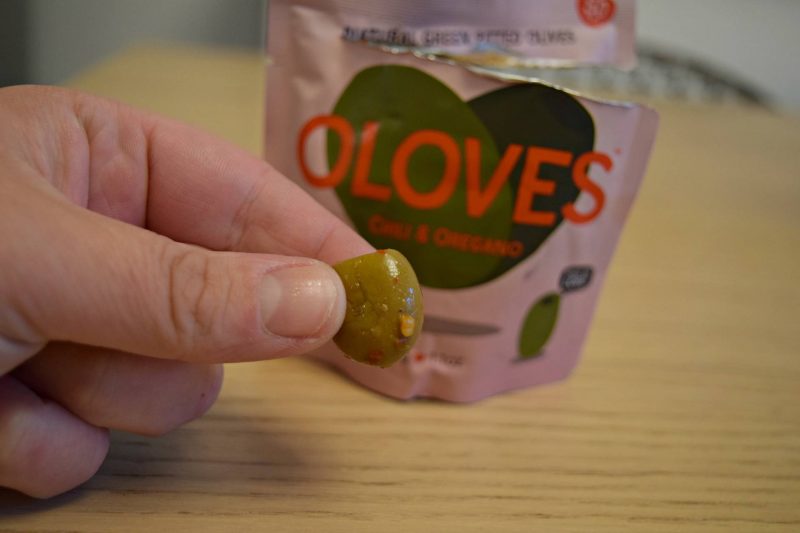 Oloves – £1.00
Oloves are tasty olives seasoned with chilli, garlic and oregano. They're a love in calorie snack and really tasty. I love the handy little bag and they're spicy flavour.
Mahou Cinco Estrellas lager – £1.20
Mahou Cinco Estrellas an international premium lager from Madrid with a 126 year history. It's made using the finest hops and yeast. I really enjoyed this, I had it icy cold and it had a light, refreshing taste. I'll definitely be buying it again, especially if I can pick it up for £1.20 a bottle!
Geeta's curry pastes x 2 £1.00
I'm a huge fan of Geeta's products and often but the pastes and mango chutney so I was pleased to see these in my Degustabox.
Willy Chase's fit corn – £2.19
I love popcorn and always feel like I'm being healthy by eating this instead of chocolate on an evening. The Willy Chase popcorn was really nice with an unusual flavour. It's made in Herefordshire and is seasoned using local ingredients.
Rakusen's Snackers – Plain – £1.29 / Gluten free – £1.49
The little man liked both variety of this crackers. There're nice with soft cheese spread on them but they are a little small and fiddly. Each cracker contains just 7 calories so they're a healthy snack.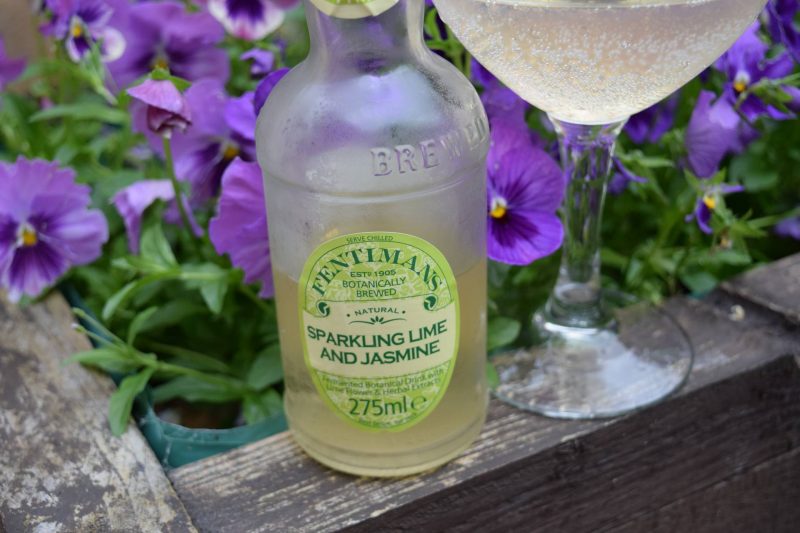 Fentimans Sparkling Lime and Jasmine drink
This was absultely delicious with gin! I love Fentimans and often buy it when we visit Beamish Museum.
Degustabox are offering an amazing £7 off your first box just use the code BLDEG15 when you're ordering and your first box will cost just £5.99.
*I was sent the box in return for an honest review.