Over the weekend we decided to spend the day in Durham before attending Once upon a Christmas at the Gala Theatre. It's a relaxed Christmas performance which is aimed at under 5's and their families, so perfect for the little man who is four and a half.
We arrived a little early so made the most of the Gala cafe and warmed ourselves with a hot cuppa. We'd spent the morning wandering round a very wet and cold Durham so the cafe was very appreciated.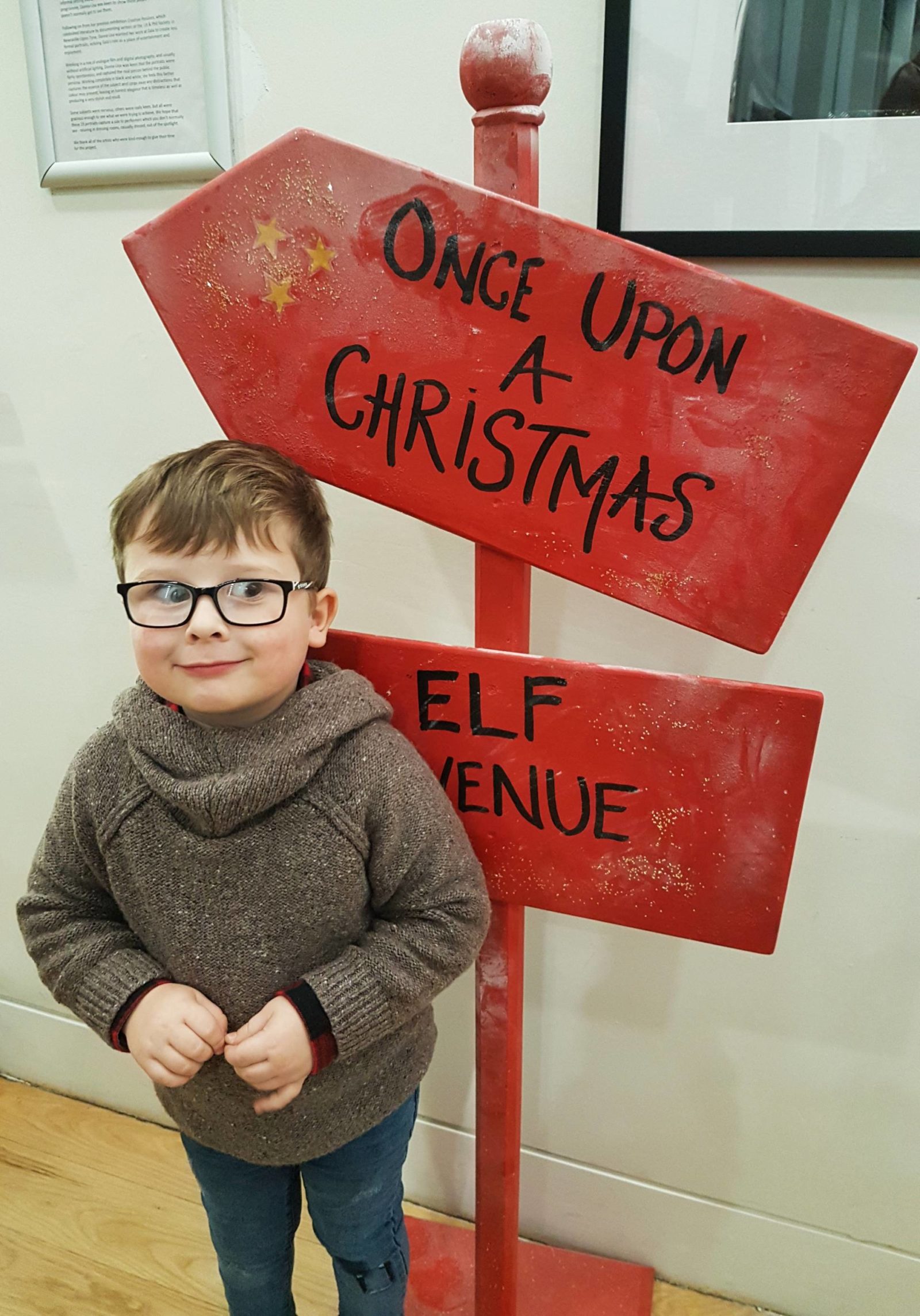 Once Upon a Christmas is held in the studio of the Gala Theatre on the second floor. It's a smaller space and ideal for younger children.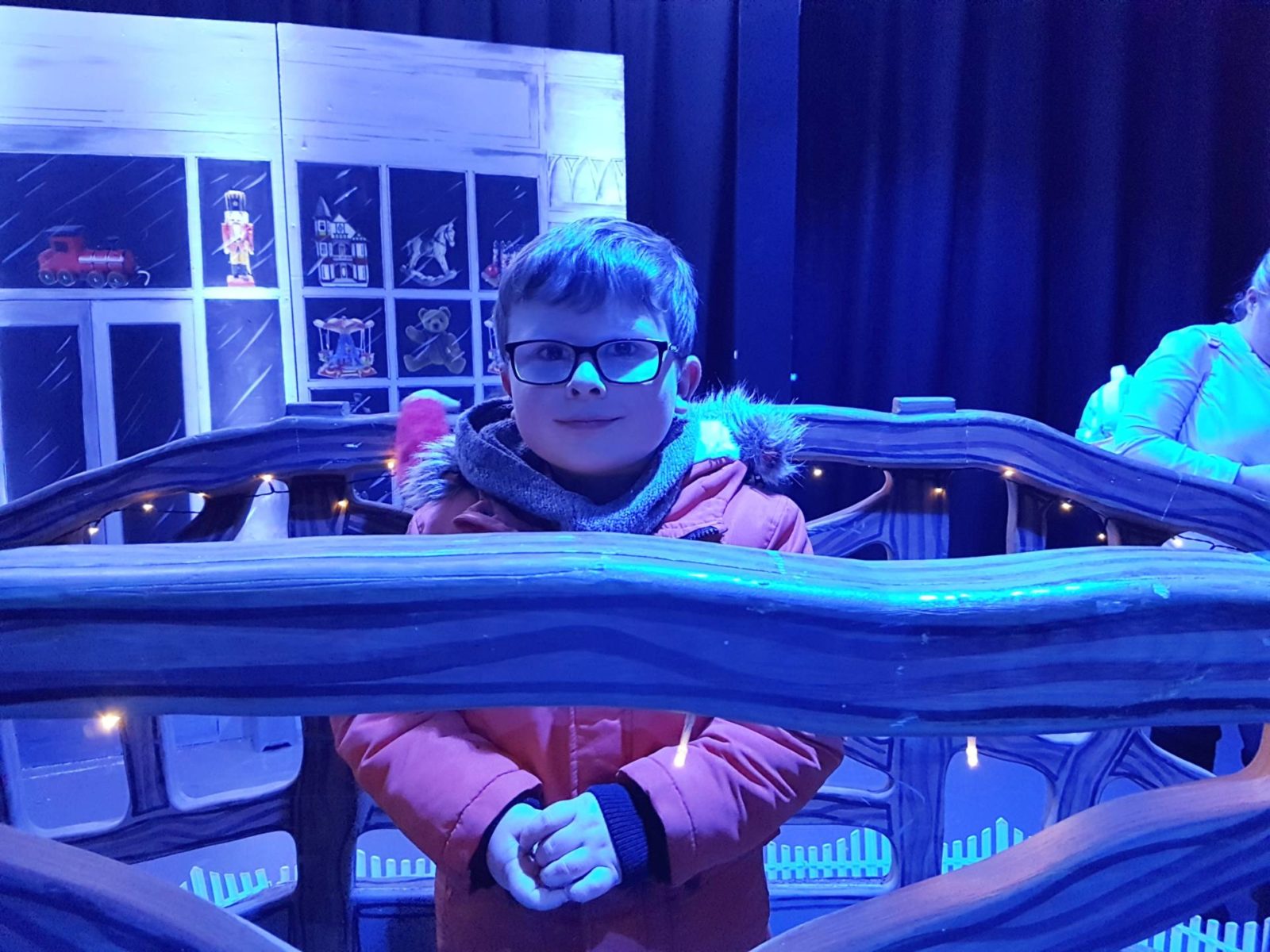 There was some festive decorations and a wooden bridge set up whilst we waited to enter the studio which all of the children enjoyed walking over and sitting on. After a short wait we were lead through to the studio which had seats towards the back and the scene set up at the front.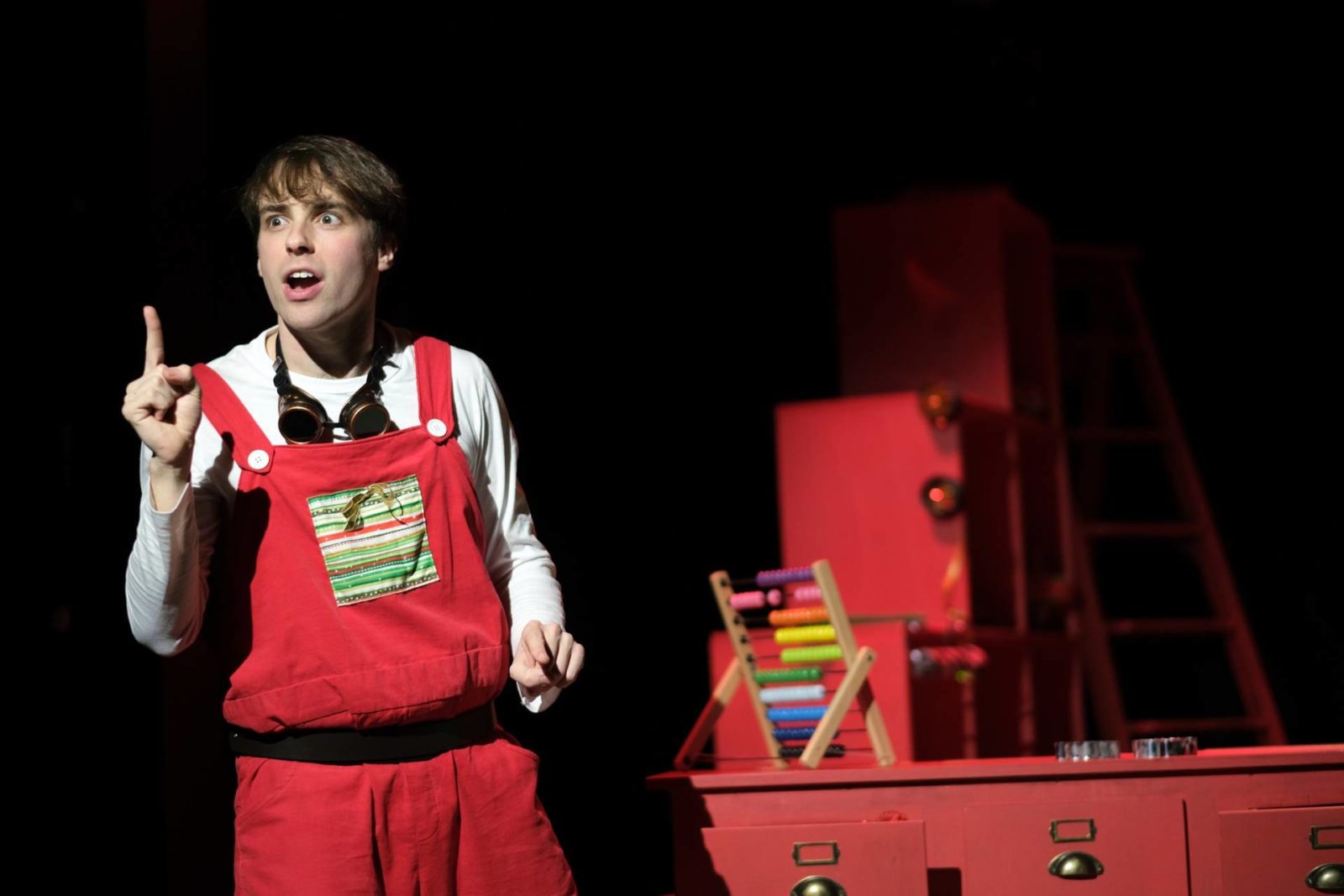 The story is a simple tale about a toyshop which sells beautiful toys. It's a magical and happy place that's always busy. Sadly, one year the lights seem a little dimmer, the magic a little weaker and the toymaker is all set to close up the shop.
As if by chance, two magical creatures appear at the toy shop one night. They start making toys in secret which really impresses the toy maker and brings back the magic to the toyshop.
It's a simple, feel-good story which had lots of audience interaction for young children. Both of the characters were very likeable and the little man absolutely loved their costumes.
The show was on for half an hour which was probably just about the right time for very young children but I think the little man and some of the other children may have enjoyed a slightly longer show.
The performance was quite sweet but the room did feel a little cramped. I think it'd have made more sense for children to be encouraged to sit on the floor rather than dotted around the seats at the back of the room. We decided to sit on the floor with the little man at the side because we were unable to find three seats together and being pregnant I didn't really want to be squashed in.
Once Upon a Christmas is running from 29 November, to Sunday, 30 December and there are still tickets available, especially those after Christmas day. It's worth a watch if you've got younger children who are less likely to sit still for a full panto performance,
Tickets cost between £7 – £8 with family tickets costing £28 – £30.
Our tickets were complimentary in return for an honest review.