Hubby and I recently visited the Gin Festival during it's visit to CastleGate in Newcastle. We arrived early and a queue was already forming – clearly it was going to be popular!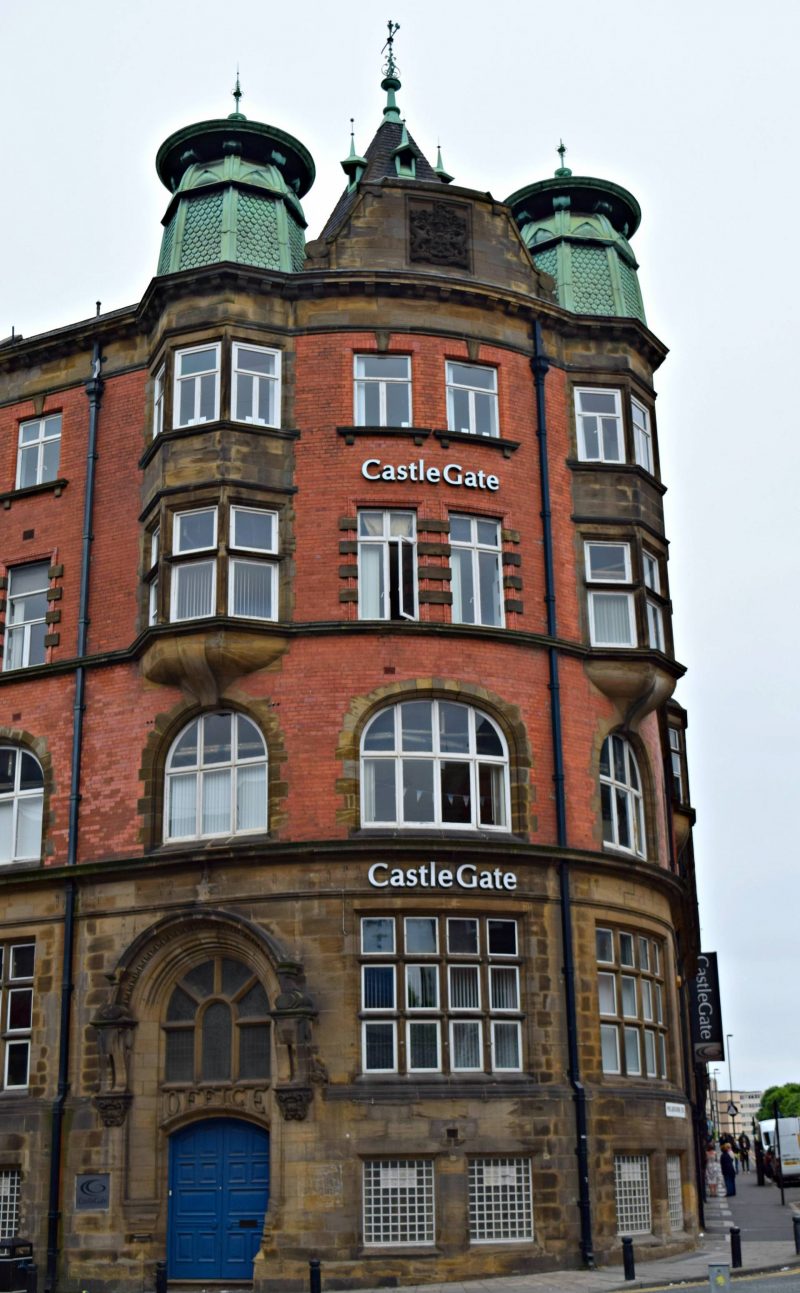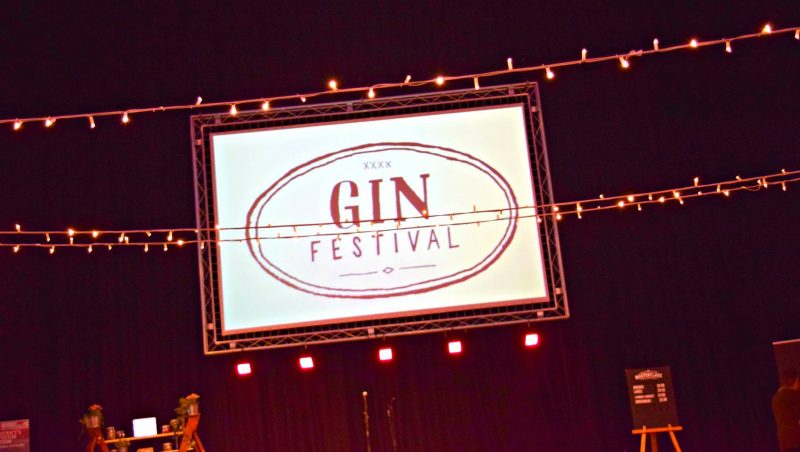 Once we got inside we were issued with a fab gin glass (they're to use during the night and you can also take it home with you at the end of the night) a copy of 'The Gin Book' (full of information about The Gin Festival, a menu and details about each of the gins featuring at the festival) and a pin badge to allow exit and entry to the venue.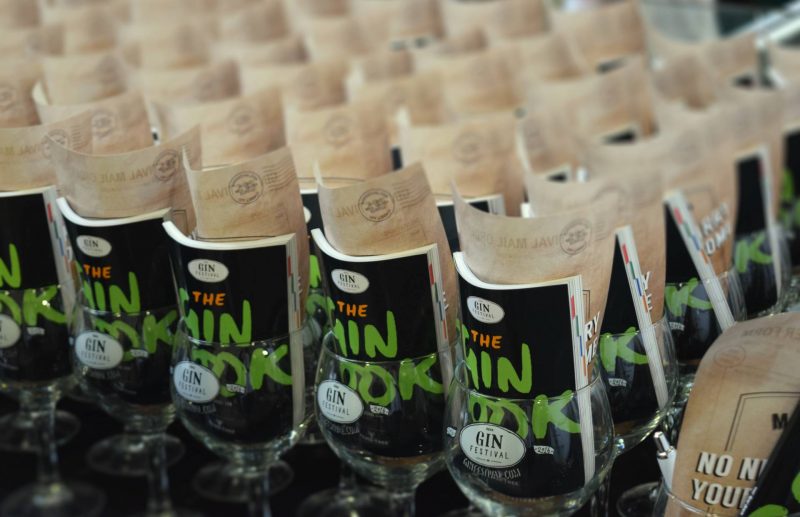 To buy drinks at the festival you need purchase tokens initially. Each token costs £5 and covers the price of one 25ml measure of gin and an unlimited amount of Fever-Tree mixer. Cocktails are also available and they cost £10 (or two tokens).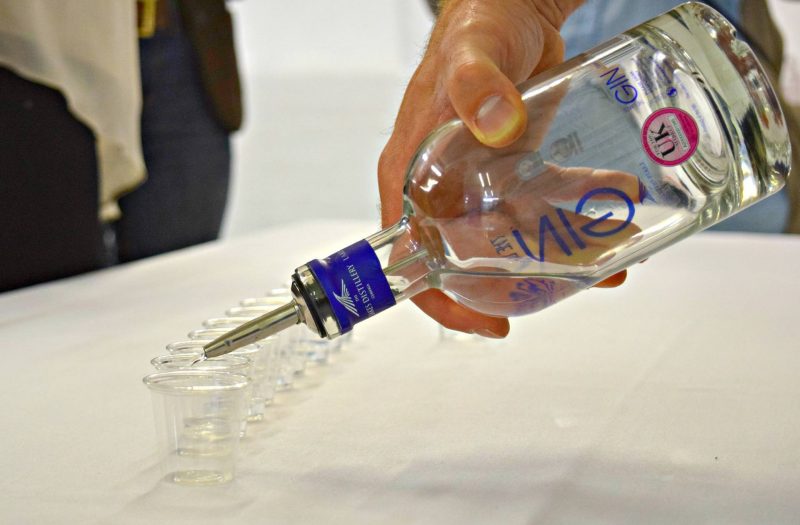 There were brand stands down one side of the room, each offering lots of information about the brand, their products and a fast flow of samples. The other side of the room has a strip of bars containing all of the gins featured. They were signposted A to D and different types of gin in each. A and B (UK brands), bar C (international brands) and bar D (flavoured and sloe gins).
We couldn't wait to get started.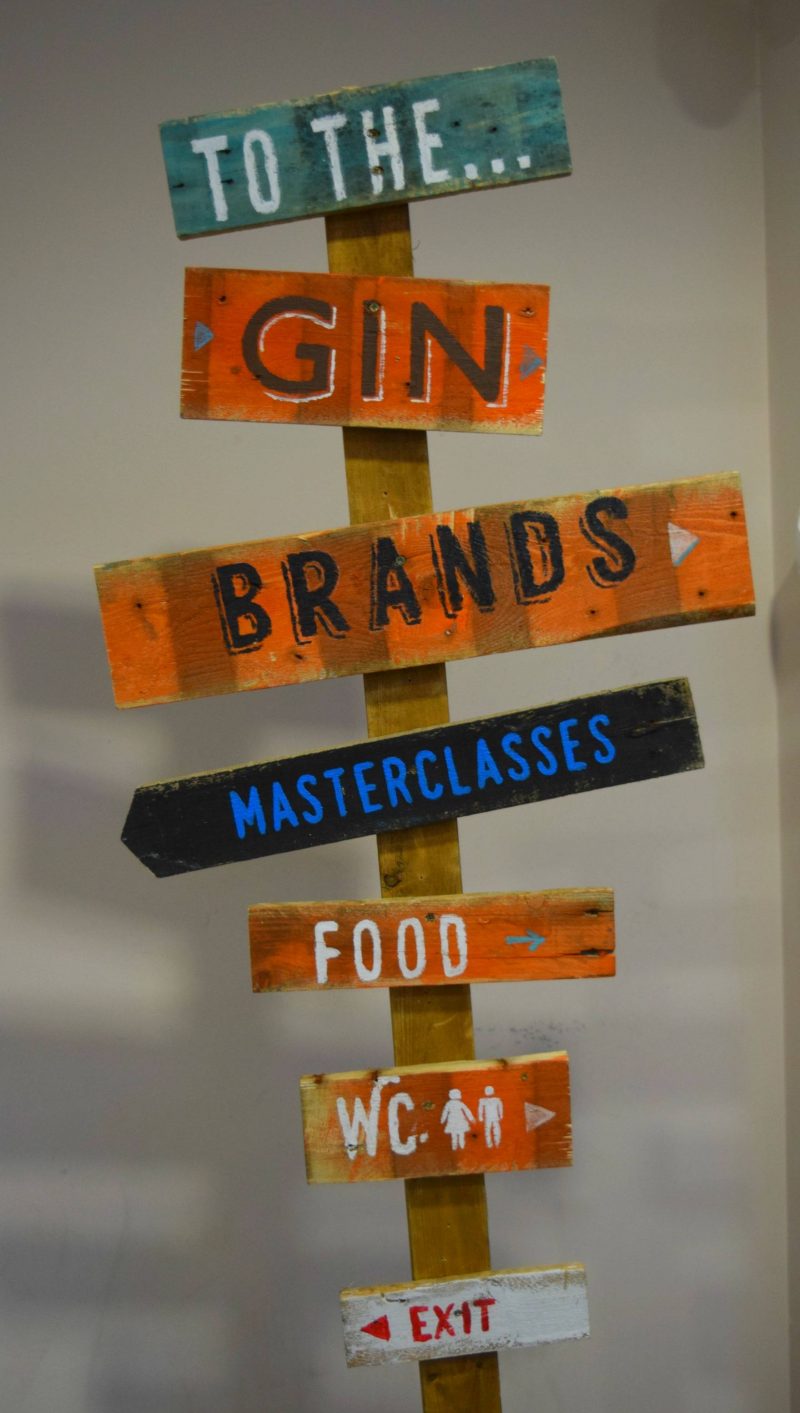 My favourite of the night was the Zymurgorium Sweet Violet gin. It was a beautiful light floral gin which is a pretty pastel purple colour. It tasted just like parma violets. It was delicious neat, but I thought I'd end up drinking it too quickly so I topped it up with Fever-Tree lemonade and enjoyed it as a long drink. The percentage is just over 18% so that means you can drink more of it, right?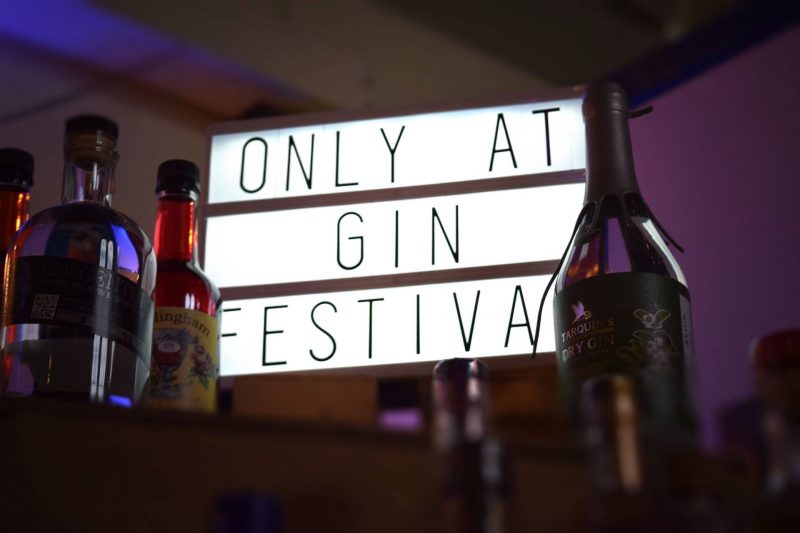 Another delicious find was the Isle of Wight Mermaid gin. Much more of a gin that tastes like gin! I drank mine with tonic, garnished with cucumber and juniper. It was a very smooth gin, very clear with a slightly citrus tang to it.
During the course for the evening some of the brands ran master classes in a room away from the main hall. We attended both the Masons and Lakes Distillery classes and learned lots about both brands. It was really interesting to hear their history.
My next gin choice was Daffy's. It's a Scottish gin and has quite a strong woody scent. It was great with a dash of tonic water and mint and lime garnish.
I chose a cocktail next – Rhubarb Rumble. It was a perfect combination of Edinburgh rhubarb and ginger gin, advocaat, apple juice and lemon juice. It was one of the nicest cocktails I've ever tasted.
As well as the huge range of gins on offer there was a food stall, an 'off licence' where you could by gin related products and of course, a bottle of your favourite tipple of the night. We didn't have any proper food so I can't comment whether it was nice – it certainly smelled nice though!
Hubby and I really enjoyed our evening, it was very unique compared to what we'd usually do on a child free night. It was great learning more about gin and of course sampling loads of new flavours. We'll definitely be going to the next Newcastle event.
*I was given complimentary tickets and drinks tokens in return for a review on the Gin Festival website.