A British pre-school classic, the Teletubbies have been around for years! Although I was slightly too old to watch it in my own youth, I do remember it. Who can forget December 1997, when it's theme tune reached number 1 in the charts!?
The little man is transfixed by the Teletubbies and it's great to see that they've recently re-launched with a slightly different formula. He loves to watch them on the Ipad. Their bright colours and slapstick humour seems to grab his attention and he hardly looks away from the screen. He's also slightly obsessed with the baby in the cloud.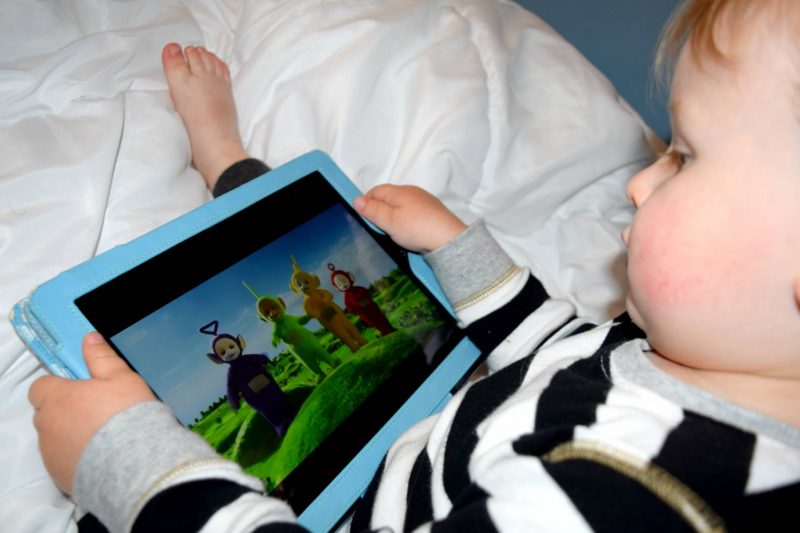 The little man has learnt some new fruit names from Teletubbies recently, his speech is coming on nicely now and he seems to copy more from children's TV shows. After a recent episode of Teletubbies he has started to say blueberries and orange juice.
The little man often watches it on a morning at 7am, with his Daddy (I tend to get a sneaky lie in, while they have some Daddy and son time) and then he can watch it on BBC iPlayer on the Ipad, he often requests to watch it after his tea while still sat in his high chair.
You can find out more about the Teletubbies, on their website or on Facebook, Twitter and YouTube. It's a must see program if you have toddlers.
I am a member of the Mumsnet Bloggers Panel, a group of parent bloggers who have volunteered to review products, services, events and brands for Mumsnet. I have editorial control and retain full editorial integrity.