We all know how annoying it is to be caught out by the wonderful British weather. We might head out on a bright sunny day to come home during a heavy down pore. It's so unpredictable and it's not always practical to take a change of colours for every eventuality. To remedy that, decent waterproof clothing is probably the best idea.
I was recently introduced to a brand called Mac in a Sac, a company who sell high quality waterproof clothing for the whole family.
They kindly sent the little man Mac in a Sac Mini Origin jacket to keep him dry on our woodland walks. I choose a bright blue colour with orange trim but it's available various other bright shades like yellow and pink and also more school appropriate shades like navy and black.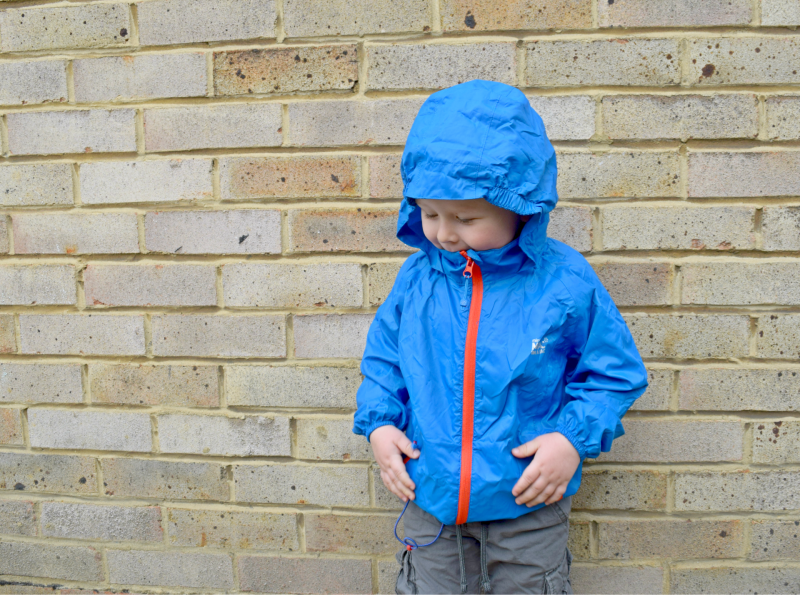 The jacket is thin, waterproof and durable with a range of features. It's light weight, folds away into a tiny carry bag, has a water repellent zip and reflective areas so ideal for use on darker days.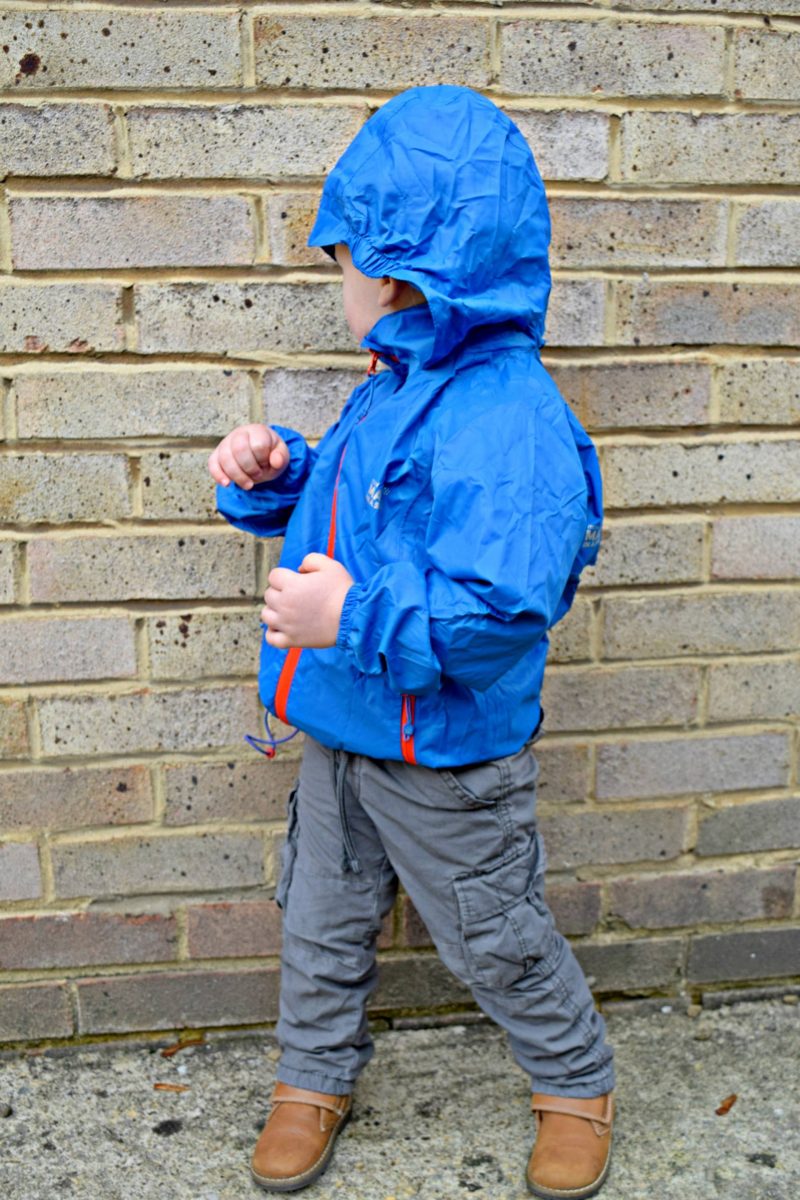 The jacket is available from sizes 2-4 right up to 11-13 and usually costs £21.99 ( it's currently on offer at £17.95). I went for the 2-4 size as the little man is 2 and 9 months. I did find it a little long in the body but because it has a draw string around the bottom, I could pull it and tuck it up a little which looks fine. I think if he continues to grow at the speed he is, then the jacket will still fit when he's 4.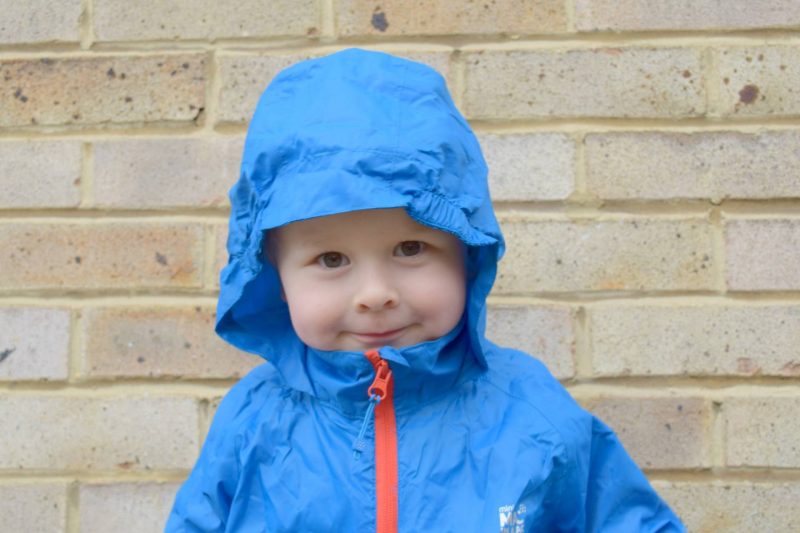 I really like the Mac in Sac jacket. It really does keep the rain out and is perfect for adventures or popping in a school or nursery bag.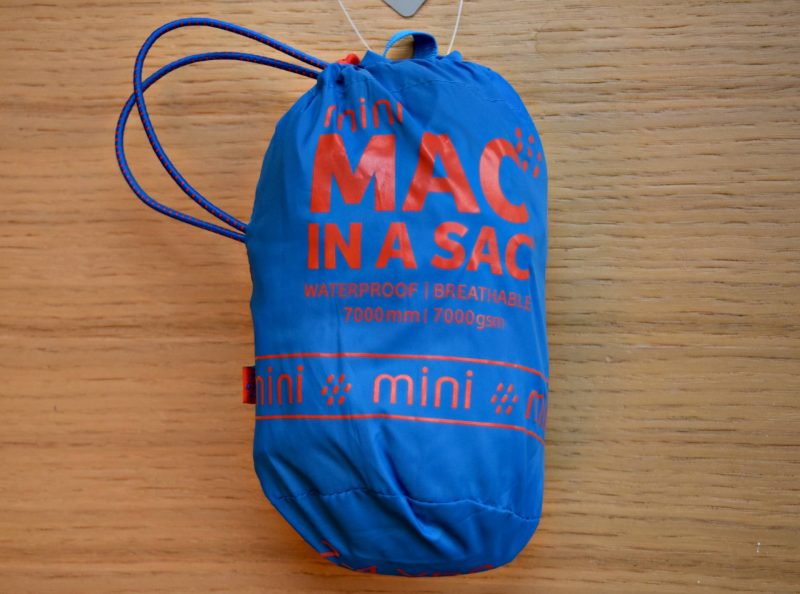 It's not really suitable for the colder weather unless like us, you can fit another jacket underneath. I think it's perfect for Spring showers and I know we'll get loads of wear when the colder weather disappears.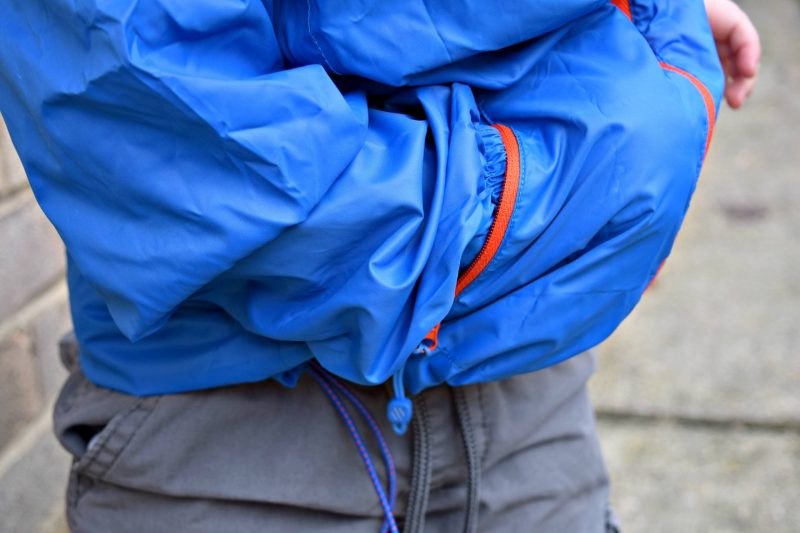 As well as jackets, Mac in a Sac sell over trousers and rainsuits for kids and similar products for adults, all in a range of great colours, each with a 2 year manufacturing guarantee.
I'm going to pick up one of the mens classic jackets for Hubby while the sale is one, it looks ideal for bike riding on darker nights.
* We were sent the jacket in return for an honest review.