The little man has had a 'baby' since he was about a year old. He's always loved making cooing noises and pretending to feed it. I was recently given the chance to upgrade his battered 'baby' for a Baby Annabell Brother from Zapf Creation.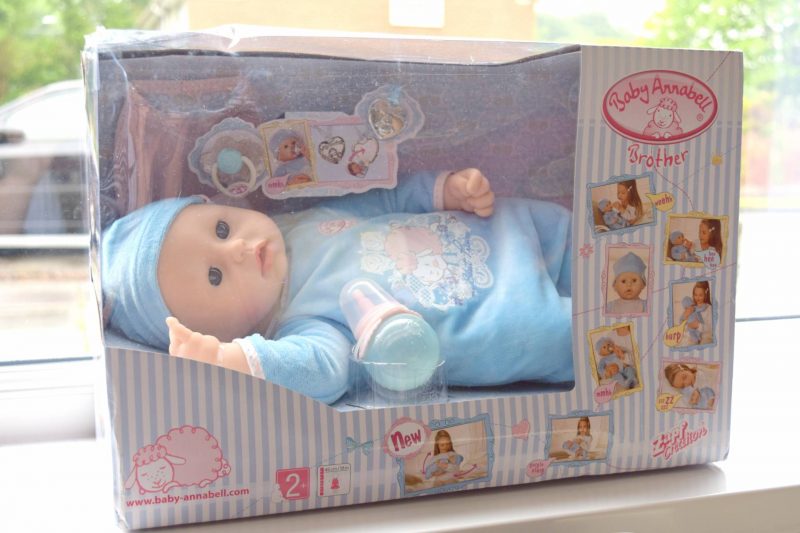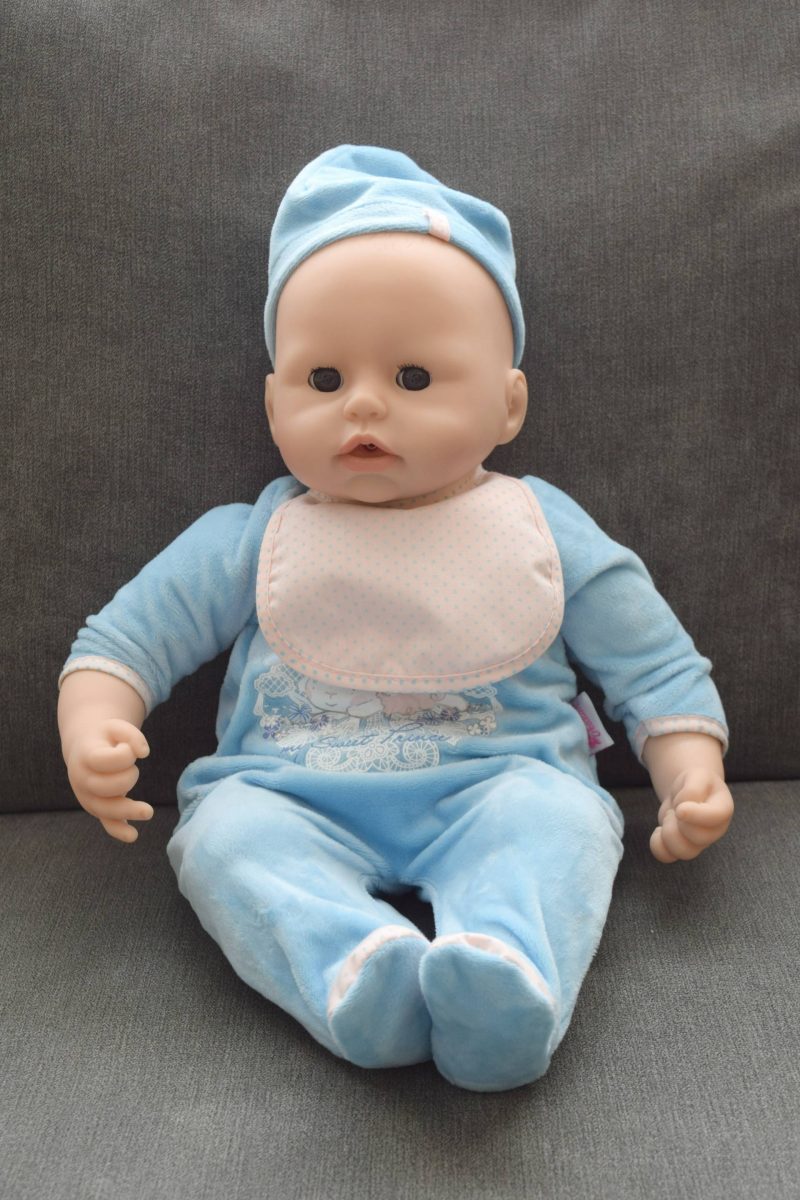 The Baby Annabell Brother doll comes dressed in a blue velour baby grow and matching hat. He also has a bottle, dummy, bib and heart shaped pendant.
He has a realistic looking baby face and soft body that can be cuddled by little hands. He's a good size but light enough to be dragged round easily by a toddler.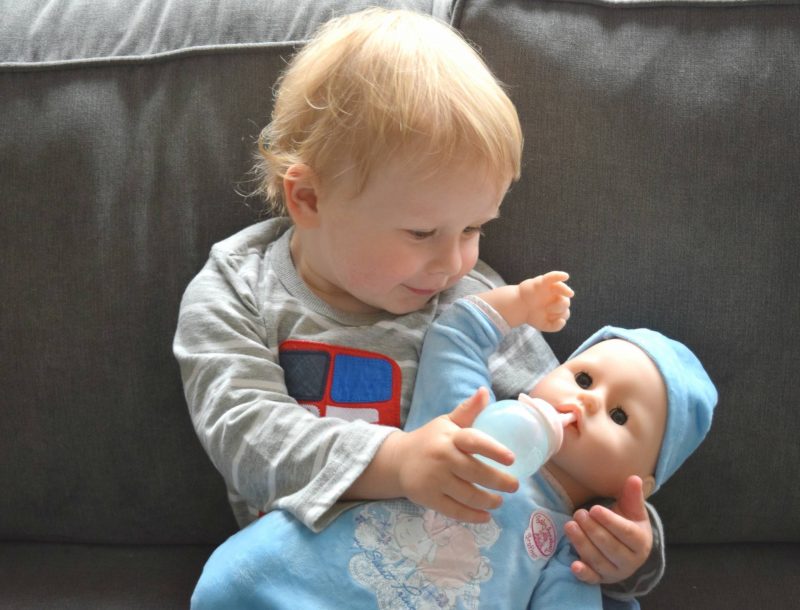 The doll is extremely lifelike and gurgles, cries and chatters away in baby babble. He also has realistic drinking and sucking effects and can cry real tears. He can close his eyes and fall asleep and makes cute little snoring noises.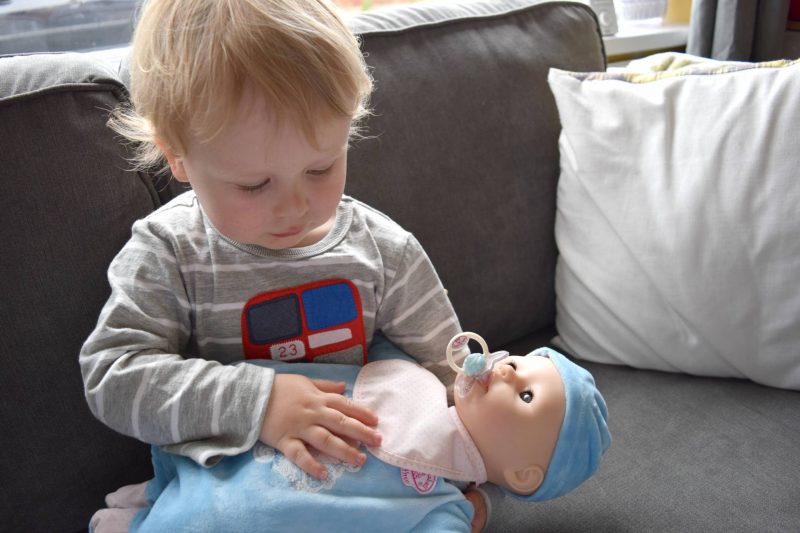 The little man loves to cuddle and rock him when he cries and handles him really gently as if he is a real baby. It's really sweet to see.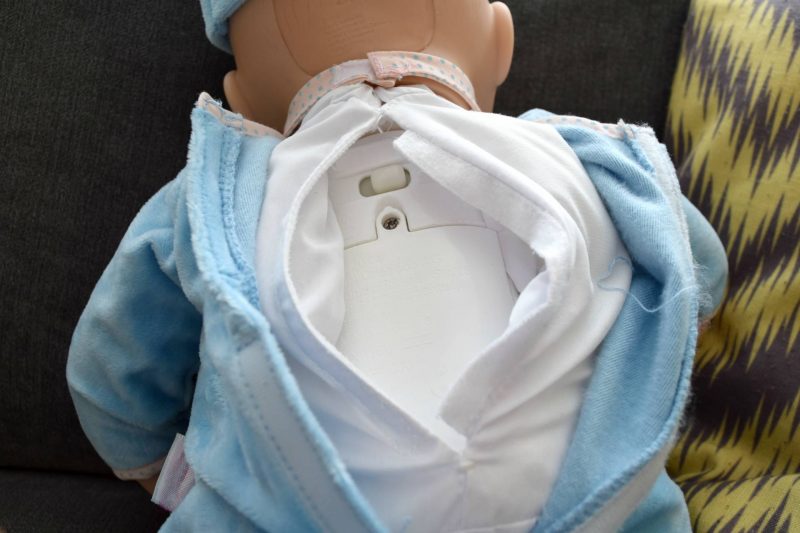 He requires 4 x AA batteries (not included)to make him interactive but obviously the doll can still be played with, without any sounds of movement. The on/off button is located just below the back of his neck, inside his clothing.
I really like the Baby Annabell brother doll. I love the fact he's interactive and does so many things. The quality is great and I think he'll last for a long time.
He's become a firm favourite with the little man too. He loves to cuddle up with him and constantly checks that he's ok. It reassures me that he'd be fine if we have another child.
The doll is suitable for children 2 and over and is perfect for the little man. You can purchase extra accessories to build up your childs collection if you wish
You can find out more about the Baby Annabell Brother doll on the Zapf Creation website.
*We were sent the doll in return for an honest review.