The media is filled with discussion about how unfit kids are and how many are considered obese. With the ever changing world of technology and increased access to online entertainment and games, encouraging your child to be active, can be a difficult task.
My own childhood was spent running round fields, building dens and falling into been, exhausted from the days adventures and I feel it's my responsibility to ensure the little man has a similar childhood, encouraging outdoor play and learning about nature where ever possible.
In England, most people are overweight or obese, this includes 61.9% of adults and 28% of children aged between 2 and 15. According to Public Health England "Obese children are more likely to be ill, be absent from school due to illness and experience health-related limitations and require more medical care than normal weight children".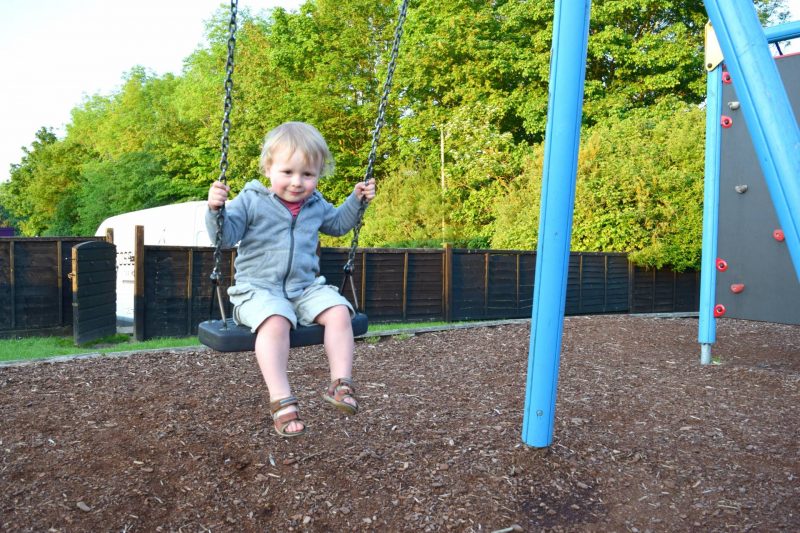 The government are introducing interventions to combat childhood obesity – schools are restricting foods allowed in packed lunches, The Change4Life programme offers advice on healthy eating and exercise and The Public Health Responsibility Deal is ensuring businesses and organisations give buyers correct information on what they're eating.
As parents, we must take responsibility and encourage our children to stay fit and healthy. I try my best to keep the little man on the move, whether that's going for walks, running round the living room like a lunatic or playing football (his current obsession). I'd like to think this would continue when he goes to nursery and school but some recent research by educational playground equipment experts, ESP Play and Liverpool John Moores University paints a different picture. Rather shockingly it found that 68% of a child's PE lesson is spent stationary.
ESP Play have installed multi-skills zones into some schools and given staff professional training to help increase children's activity levels, this saw :-
* A 7.5% increase in observed activity levels
* Girls increased their activity level more
* Most staff identified the benefits of playground markings and equipment
* Physical activity levels continued to increase during the research period
Schools now receive a PE and sports premium from the government which they can use to invest in things for Early years play and Primary years play, the equipment available has really advanced since my own days at school and there's no excuse for children to be inactive.
What else can you do to encourage movement and activity?
Set challenges and tasks
The little man loves nothing more, than being challenged. Whether it's 'I bet Mammy can beat you' or 'I bet you can't run all the way to that lamp post' he loves trying to win. Not only is it increasing his activity levels, it encourages competition and trying to be better.
Go to the park and play
However basic the play equipment is, climbing can help with motor skills and gaining strength in arms and legs. It's another simple way to promote movement and activity in childhood.
Learn about nature
Long walks in the woods, looking at nature and learning about the world around us is not only fun, it keeps children fit and healthy and helps fill their lungs with fresh air.
We're shaping futures and helping our children to stay fit and healthy is paramount for a long and happy life.
*Collaborative post