It's the first year the little man has really understood who Santa is and that he'll be bringing some gifts on Christmas Eve ( if he's a good boy!). We want to make the festive period as magical as possible this year, so as well as booking lots of Christmassy events, we decided to welcome 'Elfie' into our home.
Elfie is part of an Elf Pack made and sent by Making Memories Magical who are based in the North East. The set is beautiful and would made a wonderful gift for any child who believes in Santa.
The quality of the products in the pack are great and for just £21.99, I think it's a great buy to help make Christmas even more magical.
For those of you that don't know why you need an elf – Santa sends a range of elves from the North Pole to act as his eyes and ears which helps him update his Naughty and Nice list. In some households the elf may be a little bit naughty and get up to all sorts of mischievous things, in others, he may just sit and keep a watchful eye to check little people are well behaved.
Even the delivery box for the Elf pack is fab, the little man was super excited by the box and the fact it was addressed to him.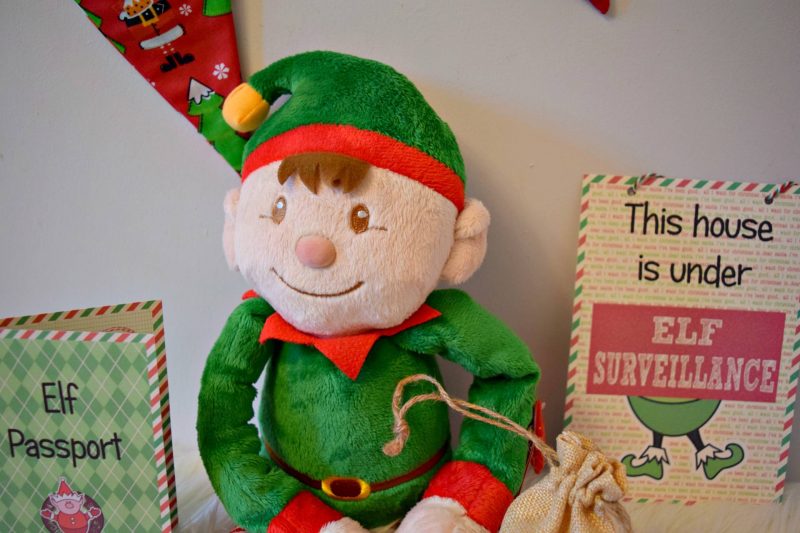 The Elf pack consists of :-
An elf soft toy – ours is called 'Elfie' and he's super soft and hugable. I much prefer this type of elf. Some of the more rigid elves that I've seen on Ebay look a little bit creepy and I think they'd probably scare the little man. 'Elfie' however, looks happy and friendly and the little man seems impressed.
A personalised letter to your child – The letter gives your child a beautifully explained reasons as to who your elf is and why he's visiting. As with the rest of the paper parts of the pack, the letter is printed onto high quality paper.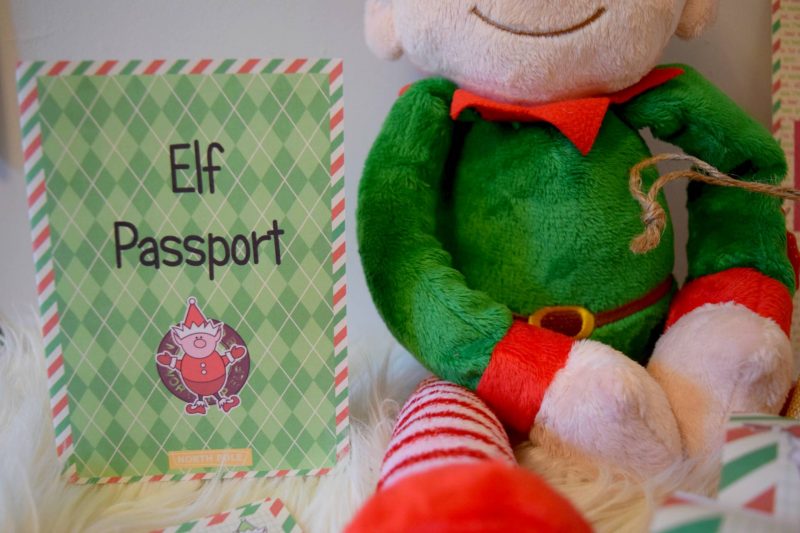 An elf passport – this gives your child some details about their visiting elf.
A behaviour chart for your child – you fill in a space each day to keep note as to whether your little one is being good during the wait for Santa.
A personalised goodbye letter – this is to stay hidden until Christmas Eve when the elf returns home ( gets put into the loft until next year).
An 'elf surveillance' sign – we've already hung this up as a pre warning for the little man. It's a nice reminder that Santa is always watching!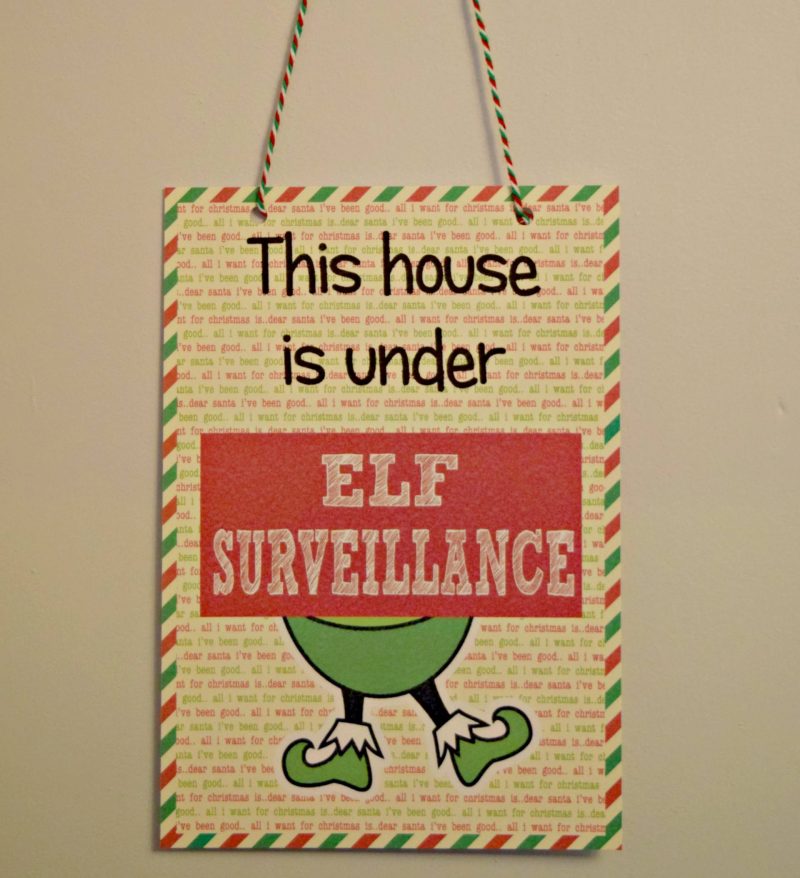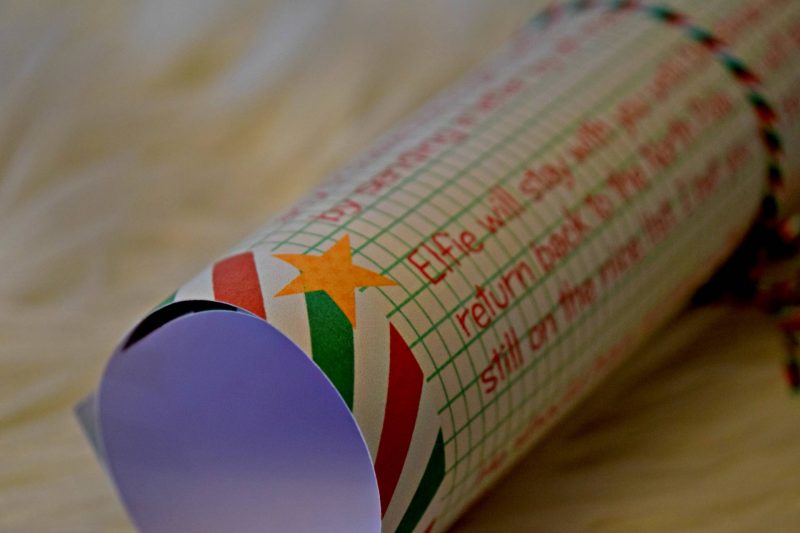 A behaviour warning card – hopefully not needed, but a handy tool to bride your child into being good!
A personalised child behaviour report – I love this! You fill it in at the end of the elf's visit and he gives it to Santa.
A personalised elf behaviour report – that same idea as the child's behaviour report but this is for the elf. It'll be lots of fun filling it in if you've had a naughty elf visiting.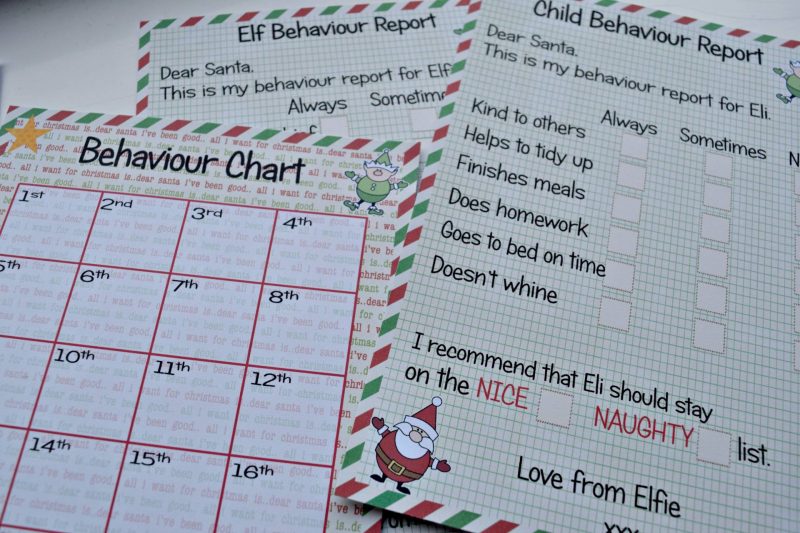 A mini sack of chocolate coins – this is payment from the elf for allowing it to stay in your house.
I love the Elf pack from Making Memories Magical and can't recommend it enough. The quality is fantastic and the thought that's gone into the items inside is amazing. I can't recommend it enough if you want to welcome an elf into your home.
* I was sent the Elf pack in return for an honest review.