The multi-award winning brand, smarTrike have recently launched a new range called toTs. The range includes changing bags, bedding, towels, and muslin clothes, all with pretty designs that are perfect for little people.
I think my favourite things from the toTs by smarTrike range are the multi-purpose changing bags, they're amazing, and the designs look so unique. There are three different bags in the range, all that are lightweight, have a large capacity and a multitude of storage areas.
I was sent the toTs by smarTrike Voyage Dark Grey Mélange Changing Bag to have a closer look at. I honestly don't know how I've managed without this bag. It's absolutely huge and fits in EVERYTHING you could possibly need for a baby or toddler (and it's parents).
The bag is made using lightweight fabric with water repellent coating, making it perfect, whatever the weather. I don't worry about getting caught in a downpour when I use the Voyage and if by any chance it gets dirty, you can just bung it in the washing machine and then hang it out to dry.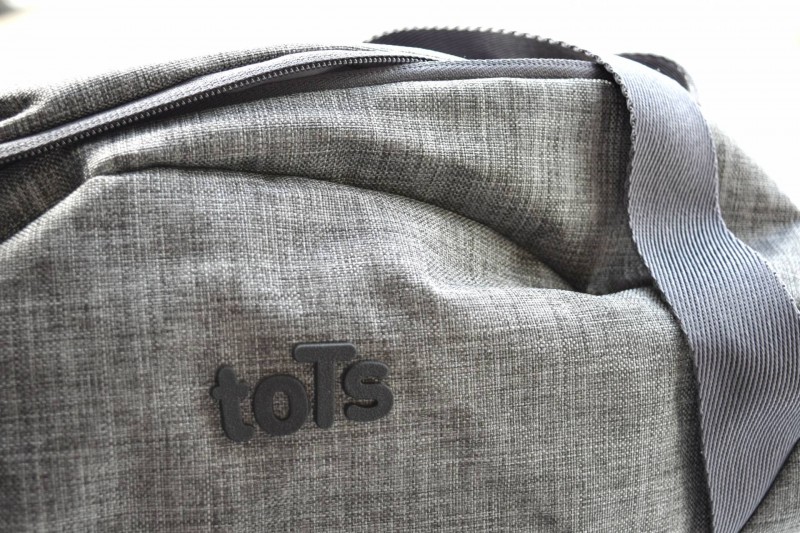 I love the grey colour of the bag. It looks classy and unisex, so there should be no complaints from Dad about carrying this.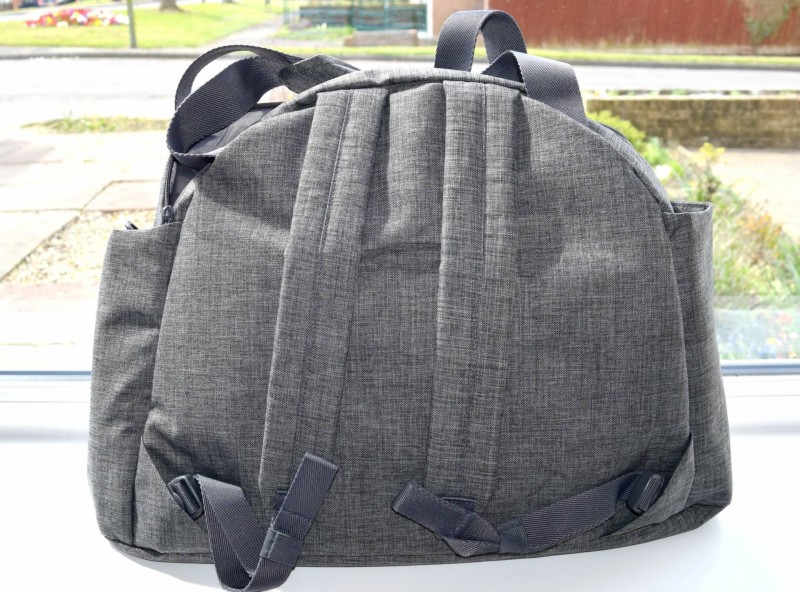 The rucksack straps are a unique and very clever addition. They mean the bag can be carried easily on your back, leaving your hands free for anything else. It's also great if they bag is full and heavy as the weight is more spread out than if it were carried by hand.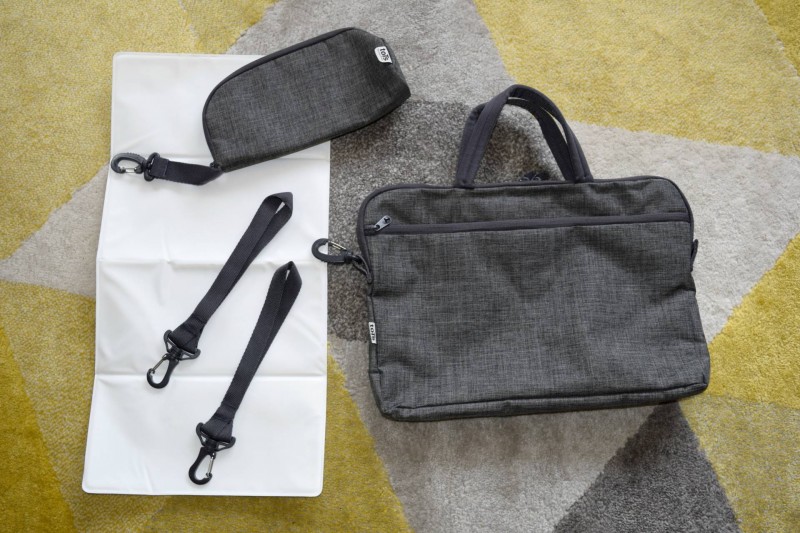 The bag includes a compact yet effective changing mat includes as well as a smaller pull out bag which is great for putting your easy access essentials in. I really like the bottle pockets at either side too, it stops you having to hunt round under everything to find a drink. I love how much storage there is available in the Voyage bag. You could easily squeeze in a laptop or notebook if you're a working parent. I think the bag could easily double up as a weekend or overnight bag too – there's just so much room!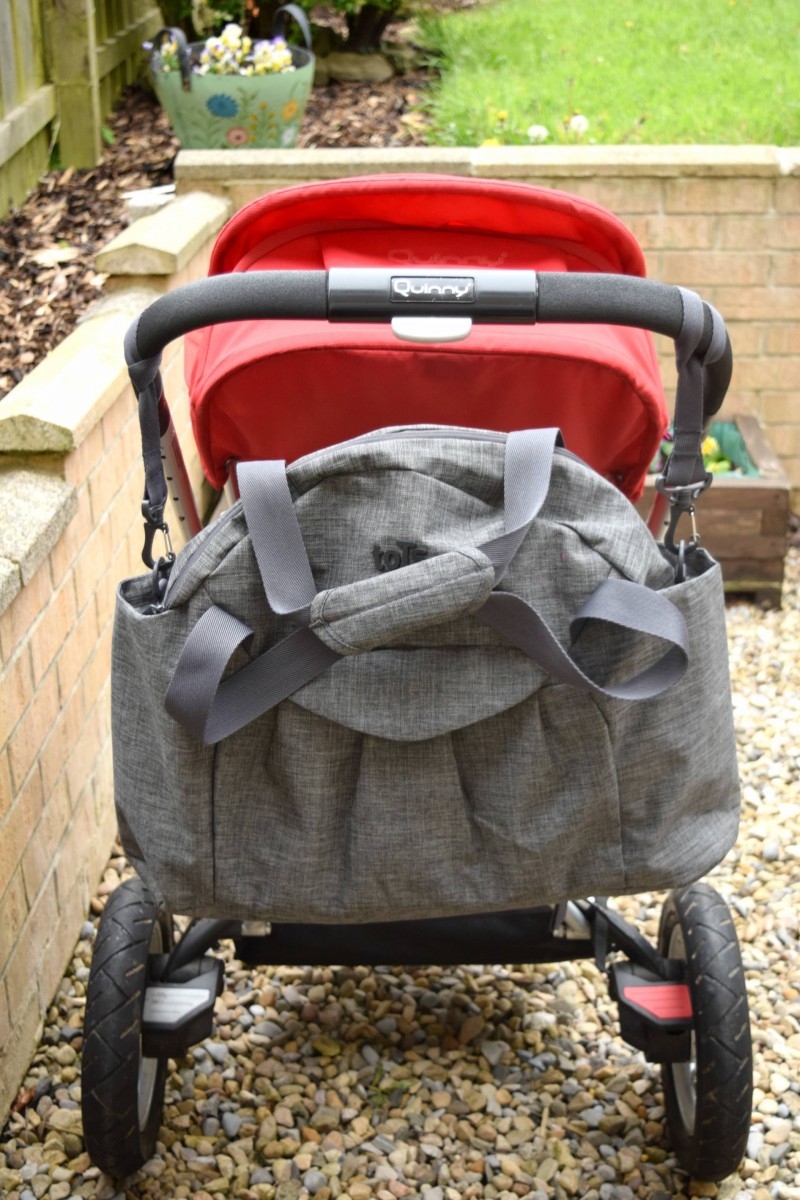 I love how the bag easily attaches to your pram or pushchair. The bag is heald at either end by clips so it allows easy access inside at all times.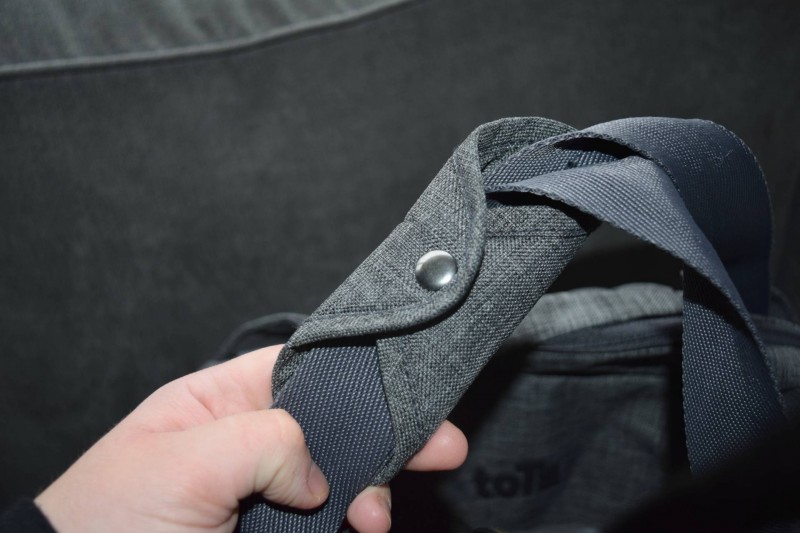 The toTs Voyage Melange Changing Bag is available in-store and online at www.smythstoys.com for £74.99 and is great. I honestly can't think of anything I don't like. It would make the perfect first changing bag for a new Mother who will need to take the kitchen sink and then some on a day out. I wish I'd had this when the little man was first born.
*I was sent this bag by BumpPR on behalf of toTsbaby by smarTrike in return for an honest review.