I mentioned a little while ago that I was taking part in the Asda Mobile detox challenge and giving up my Smartphone for a whole week. In it's place I was given a very basic mobile phone with no internet and no camera function. I was rather apprehensive but looking forward to seeing the difference it made to my day to day life.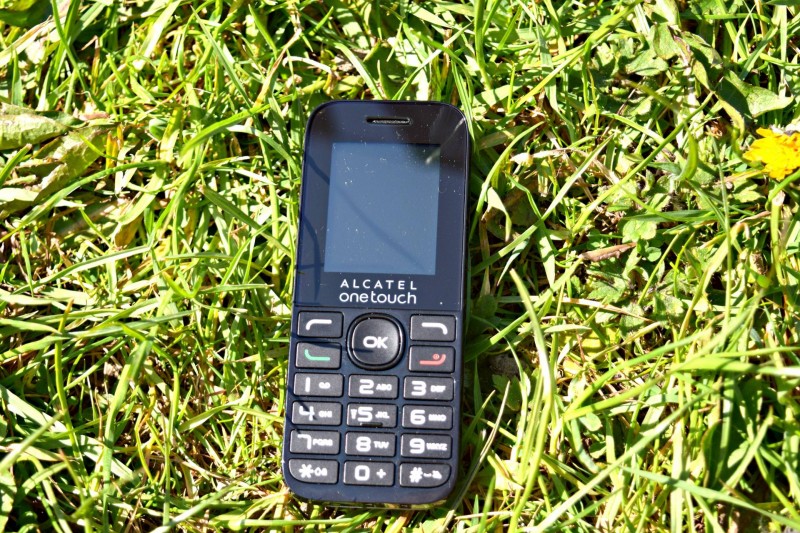 Day 1 – Monday
Luckily I was off work the week of my #AsdaMobileDigitalDetox challenge so I didn't need to worry about setting alarm, because god knows how I'd have managed. I'm not sure whether the basic mobile even had one and I certainly don't own traditional alarm clock.
I woke up without checking my emails, scrolling through Facebook and perusing the news on my phone. Instead I played with the little man and spent 20 minutes chasing him round his room tickling him before we got ready for the day.
I decided mid morning to take the little man to a new soft play we'd heard of. I kind of knew where it was so headed in that direction. 35 minutes later I finally found it. That was after driving up and down the ridiculously huge industrial about 12 times and me getting more and more frustrated. We take Google maps for granted!
I managed to get onto my laptop later in the evening and catch up on my missed emails, some of which should have been answered during the day.
At the end of the first day (when I'd finally calmed down from the soft play fiasco) I did feel less stressed and enjoyed the lack of buzzing and beeping from my phone. I even managed to read a bit of the book I've been reading (for the last 4 months) before I had a relatively early night.
Day 2 – Tuesday
The weather wasn't great today so I planned a day in the house with the little man. There was no early morning phone checking. We were up, ready and downstairs much earlier than normal.
After a quick walk to the shop we came back to bake cakes. I love to snap photos of the little man when he's 'helping' – I'm a serial snapper and I must have reached for my phone at least 5 times thinking I could take a picture of him licking the spoon or smeared in chocolate cake mix. I eventually gave up and unbagged my DSLR camera to take some snaps. The photos were obviously better quality but trying to prevent puffs of flour from covering my camera was hard work.
The laptop came out after the little man was in bed and I managed to edit some of the pictures I'd taken during our baking session. They were much better quality but it'd have been nice to be able to share them on Instagram which is what I'd usually do with any cute pictures.
I made sure all my appointments and 'things' were written down in my paper diary (which is usually just home to my work shirts) from my phone diary. I almost automatically clicked on my Twitter app – oops!
Day 3 – Wednesday
We're lucky enough to live very close to Beamish Museum and make use of our annual pass very regularly. It's great for a wander, particularly during the week when it's much quieter so we decide to visit today.
I'd usually have check on my phone before we left the house to see if there were any special events on but I had to drag the laptop out to check that way. It was much more time consuming than a quick look at my phone.
We had a lovely day. I didn't bother taking my DSLR with me so I was unable to take photographs to show Hubby when he got home but it did mean I spent less time snapping away and more time actually playing with the little man. We played in the huge sand pit they've got for the Summer months and then ate ice cream as snow flakes fell to the ground around us (yes in May!).
Although I couldn't take pictures of our adventures I had a lovely day. My play time with the little man was uninterupted and I felt much more relaxed.
I've realised I hardly get any texts or phone calls anymore. Most of my communication seems to come via WhatsApp or Facebook.
Day 4 – Thursday
I missed a friends birth announcement on Facebook today which made me a little sad. Social media has become the way of spreading news – good or bad and informs the masses much easier than a phonecall or text message.
Day 5 – Friday
I often find myself scrolling through my phone on an evening whilst hardly listening to what's on TV or what Hubby is saying. Tonight I found a new tv series called Empire on Amazon Prime and watched the first couple of episodes without any distractions.
I feel much more relaxed and refreshed when going to bed on an evening.
Day 6 – Saturday
The little man and I went shopping. I'd usually use my phone to check on any restaurant offers or discounts but obviously with no internet connection, I couldn't. I did remember that Nando's offer a discount via my work so we ate there!
I tend not to check social media or my emails any where near as much at the weekend anyway so Saturday wasn't too bad.
Day 7 – Sunday
We had a family day out today. I wanted to check opening times at a venue before we left so hubby had to do this on his phone – it's so frustrating waiting for someone else to Google something you know you could find in 2 seconds.
I struggled a little today as we needed to use Google Maps to check where we were and how to get somewhere else. We used hubbys phone rather than mine. I felt today was probably the hardest day as I really wanted to use my phone to take pictures and use the mapping facilities (I have no idea where our Sat Nav even is anymore)
So … I won't be getting rid of my smartphone BUT I will try and take more time out from it.
I've enjoyed being cut off from social media and my emails but I've felt lost without things like maps and Google which I feel are necessities in this day and age.
I felt I was able to appreciate quality time with the little man without worrying about my phone buzzing or replying to emails constantly during the day but I did miss being able to take photos as and when I wanted too.
I think my happy medium would be a mobile that doesn't have internet access but still has a camera function.
The detox has been a challenge for me but I have enjoyed it and I would encourage you to try it yourself, even if it is only for 24 hours!