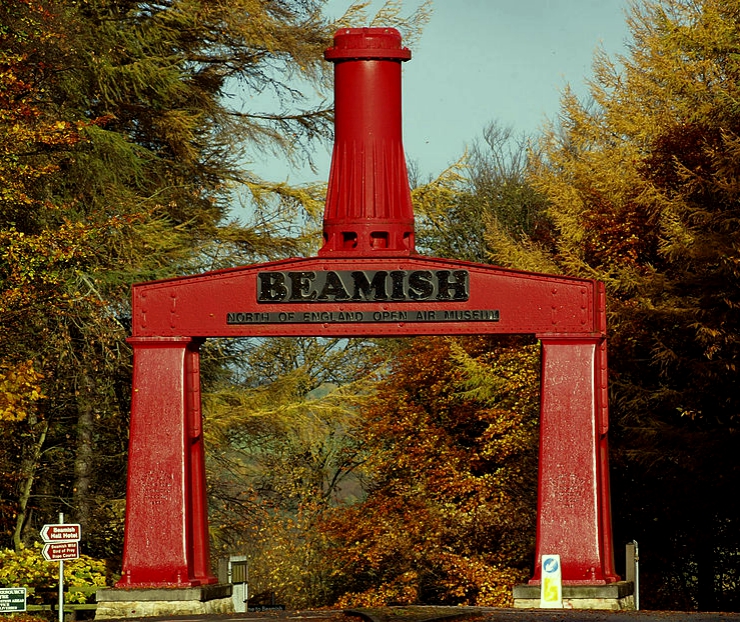 We were at a loose end last week, and we"re lucky enough to live not more than a 15 minute walk away from Beamish Museum we decided to pay a visit.
For those of you who haven't been to Beamish. The museum is set in 300 acres of stunning open plan countryside. Whilst the term 'museum' is used in it's name, it's nothing like any other museum I've ever seen. There are no artifacts hidden away in dusty glass cabinets or 'Don't Touch' signs here!
The museum is split up into different areas, such as the railway station, where you get to check out what an Edwardian railway station looked like, Pockerley Old Hall, a beautiful Georgian manor house or the colliery where you can learn about life for a miner in the early 1900's.
Entrance to Beamish is very reasonable. It's £18 for a standard paying adult, children aged between 5 and 16 are £10, students are £13.50 and under 5's are free. The added bonus at Beamish is the fact once, you've been once, your ticket can be used as an annual pass, allowing unlimited entry for the rest of the year!
You can take a ride round Beamish on an open top bus or a tram but I did find neither were suitable to board with our pushchair, so instead we walked round the museum.
We called at the colliery and kept warm by the cosy fire, popped in to Pockerley Hall and strolled up to The Town.
There's so much to see and do in the town, from the pre war dentist's to the grand Masonic Hall, oh and don't forget the tasty treats in the baker and the traditional sweet shop.
There's also a bank, a traditional English pub and Redman Park, which is a lovely grassed area with it's own bandstand.
We loved visiting the town, we could have spent our whole day in that part of the museum. We didn't have time to look at everything during this visit though.
After we left the town we headed past the railway station and onto to home farm to make sure the little man caught the animals before he fell asleep.
There's so much to see and do at Beamish, it's really difficult to try and fit it all in during one visit.
As we now have our annual passes we'll pop up more often, and I intend to take the little man up for a walk and me a cuppa while Hubby is at work.
Next time we go I'll be trying out Davy's coal fired fish and chip shop! Mouth watering -old fashioned fish and chips made using beef dripping in coal fired ranges and we'll make sure we use a sling to carry the little man so we can use the tram and bus easily.
It's worth considering, at the moment, Beamish is on restricted Winter opening. At the moment it's only open Tuesday, Wednesday, Thursday, Saturday & Sunday 10am – 4pm with the last admission at 3pm.