Toddlers are so hard to buy for. What they may love one week, they'll hate the next, they're so fickle! I've put together some ideas for anyone still struggling with gift ideas for younger children.
The Tatti the Leopard Luxury gift set from Marili Skincare is such a lovely idea for younger children. It contains a super cute t shirt ( or baby grow), soft and snuggly Tatti cuddly toy and a Caramel and Honey Hair and Body Wash.
Marili Skincare is an organic skincare range for children which was developed by mum of 2, Marili Aitken. The products are all Paraben and SLS free and are handmade within the UK. Marili Skincare creates natural, organic and child-friendly products that are inspired by Africa.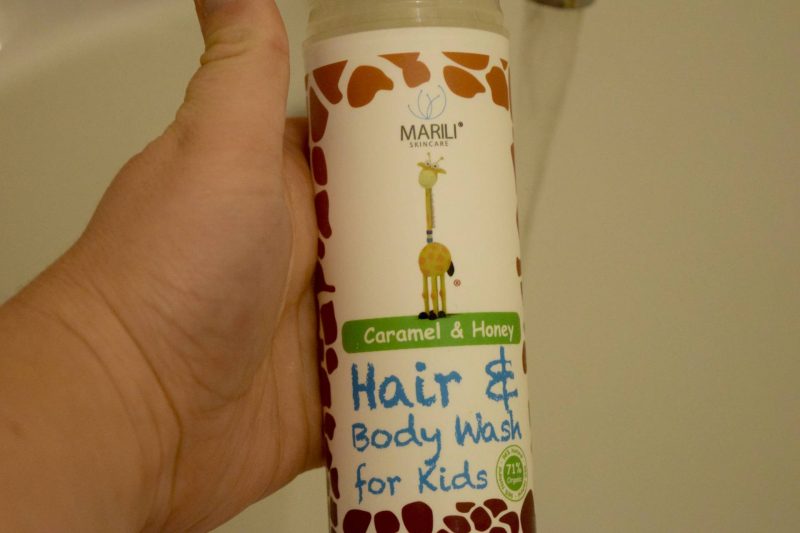 The gift sets have the choice of a range of clothing sizes and colours, from 3-6 baby grows right up to 12-18 t shirts. For me, the best part of the gift set is the amazing Hair and Body Wash. It smells good enough to eat and feels like a luxury product despite having a price tag of just £6.99 (if bought individually).
The gift set costs £29.99 and I think it's a lovely combination of products for a gift.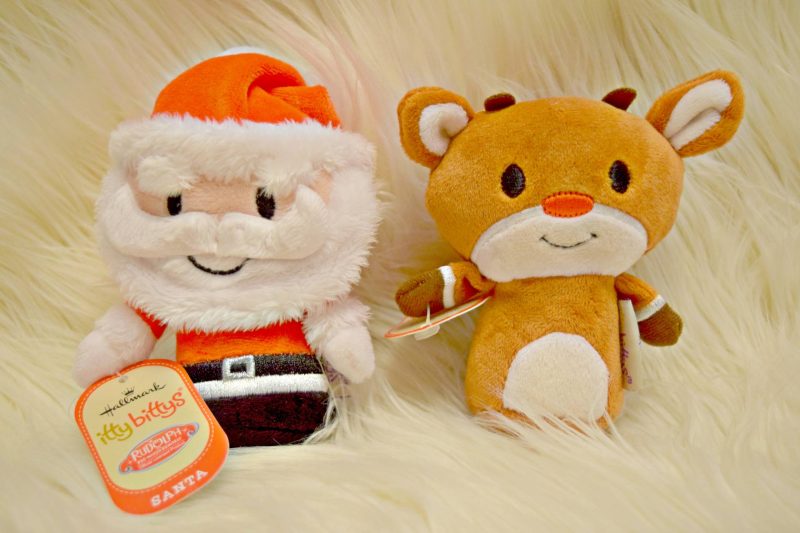 For purse friendly stocking fillers, what about Itty Bitty's from Hallmark? The range is huge and includes Star Wars, Marvel and of course some rather cute Christmas Itty Bitty's like this Santa and Rudolph.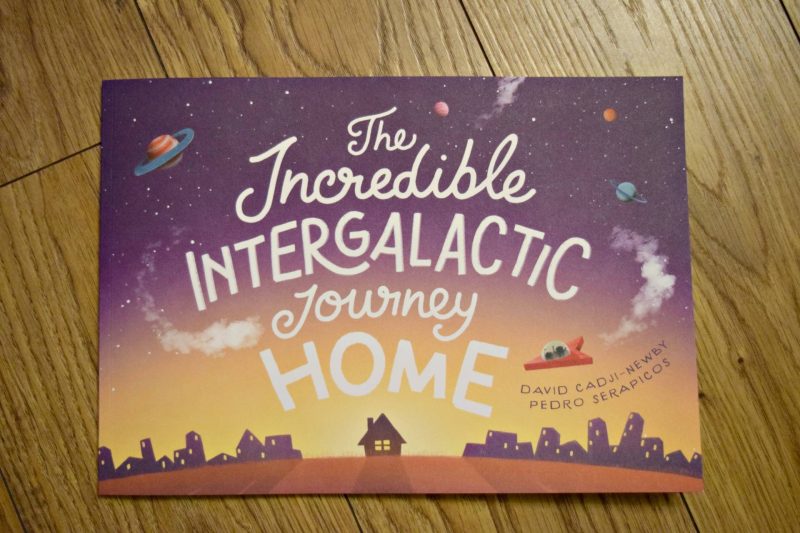 Lost My Name books are absolutely beautiful personalised and such amazing quality. The Incredible Intergalactic Journey Home book is a recent addition and would make a wonderful Christmas gift.
You add the child's name while you're creating the book and they become part of a unique adventure, from outer space all the way home to their front door.
The book even features a real, actual satellite image of the child's house. I am so impressed with the book. The story is lovely and the quality is so good. At £19.99 I think it's great for a gift for a boy or girl.
We've read to the little man almost every night since he was born so books are very important to us. We don't necessarily read books aimed at young children, we just chose fun stories that we all love. The Gloriumptious Worlds of Roald Dahl is such a great book. It's filled with fantastic illustrations, previously unpublished reproductions of imagined letters, artefacts and posters and tells the reader about each of his amazing books.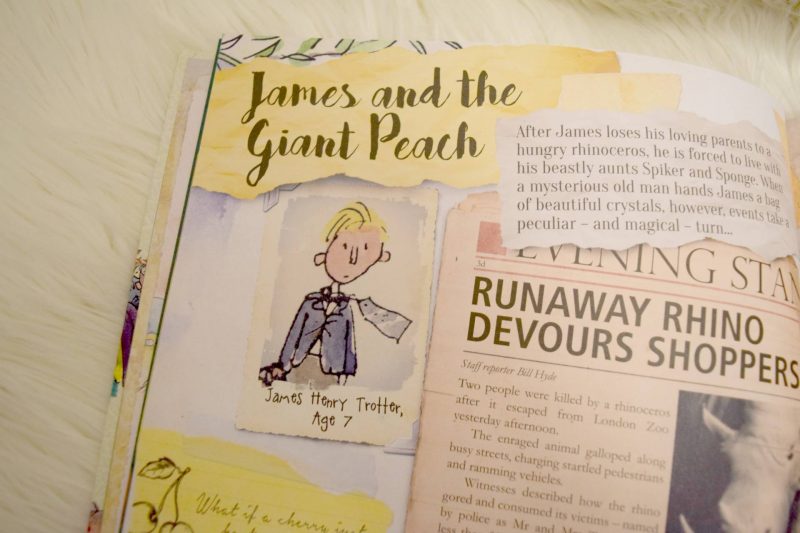 There's so much on each page, the little man loves looking through it with us, pointing out the characters and listening as we read. I think this is a fantastic book for any Roald Dahl fan, regardless of age.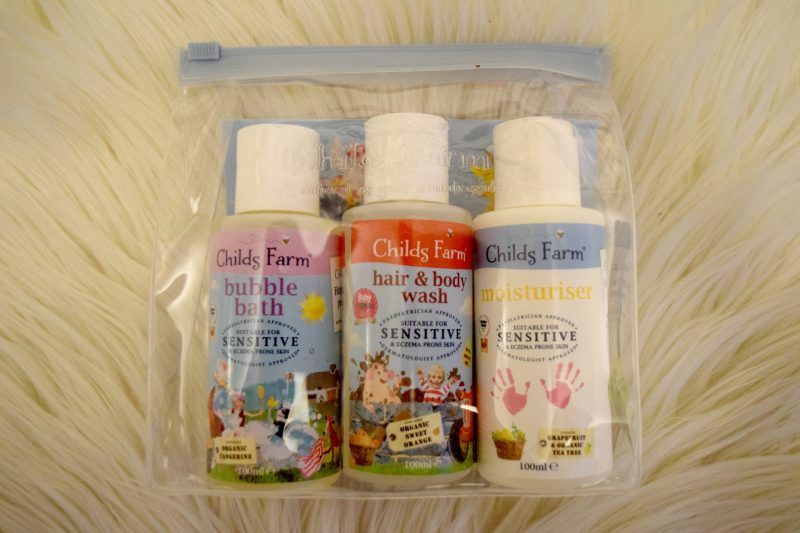 We've been fans of Childs Farm for quite a while so a gift set of their products would always go down well with us. The products are designed specifically for sensitive and eczema-prone skin and smell delicious. The Top-to-toesie cleaning kit contains three 100ml bottles containing : – Hair & body wash for dirty rascals , Bubble bath for sweet dreams and Moisturiser for silky skin. It's ideal for putting in a stocking or for a child who may have problematic skin.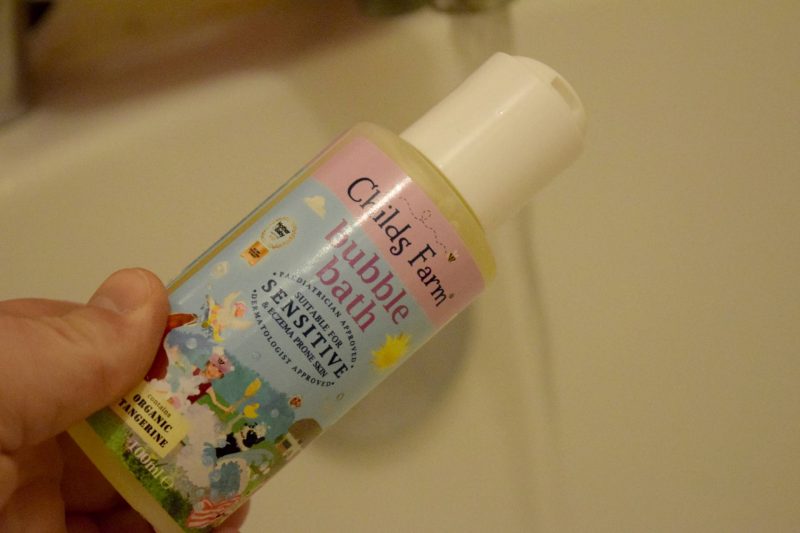 The set is currently on offer at just £6.74 so it's also a great way of trying out the Childs Farm products before buying the larger bottles.
The little man loves doing crafts and making a mess so I love it when he receives presents like this Artist Caddy. B and M have a great range of art and craft things for kids and the quality is great. The Artist Caddy is jam packed with products and is currently on offer for just £3.99.
We buy Leapfrog toys often, particularly their educational and learning toys. Melody the Musical Turtle has three learning modes : – find numbers and colours, remember patterns and create music.
Melody has 10 musical activities, including finding numbers and colours, repeating patterns from memory and making up tunes by pressing light-up buttons on Melody's shell.
Children can play alone or with a friend or parent. It's aimed at children aged 2 years and older but I think it's an engaging toy for children from around 12 months. I love that it's quite compact in size and is chunky enough for small fingers to grasp hold of. It usually costs £14.99 but it's currently on offer at Amazon for just £10.90.
* Some of the products featured above were sent for gift guide consideration.