Complimentary tickets in return for a review
We've visited Seven Stories many times and reviewed various and events and exhibitions previously including last years festive event. Last week we popped along to see what this years festive offering, The Polar Express Festive Story Workshop.
Held in the attic of Seven Stories, The Polar Express Festive Workshop is focused on the wonderful Christmas story of The Polar Express by Chris Van Allsburg. I'm sure you know the story but in case you don't –
"Late on Christmas Eve, after the town has gone to sleep, a boy boards a mysterious train that waits for him: the Polar Express bound for the North Pole. When he arrives there, Santa offers him any gift he desires. The boy modestly asks for one bell from the reindeer's harness. It turns out to be a very special gift, for only believers in Santa can hear it ring".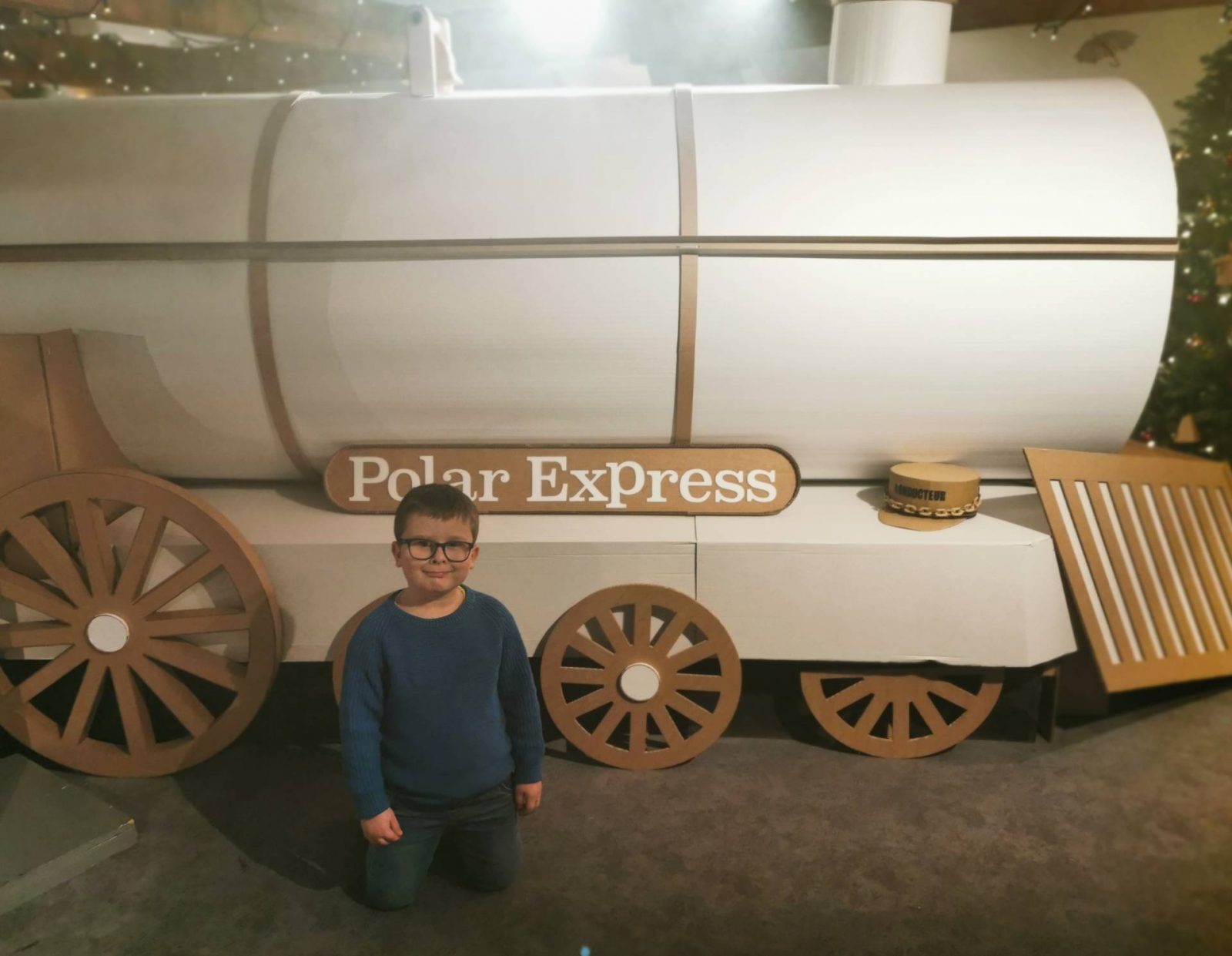 We visited the family workshop but there are also workshops for the under 5's which are slightly shorter in length (45 minutes) and these also run on week days. The family workshops run until Monday 23 December and are suitable for the whole family to get involved with.
Arriving at our allocated workshop time (1.30) we were ushered into the attic with the other excited families where we eagerly took out seats. I was very pleasantly surprised to see a small group, it was definitely one of the most relaxed Christmas events we've done so far.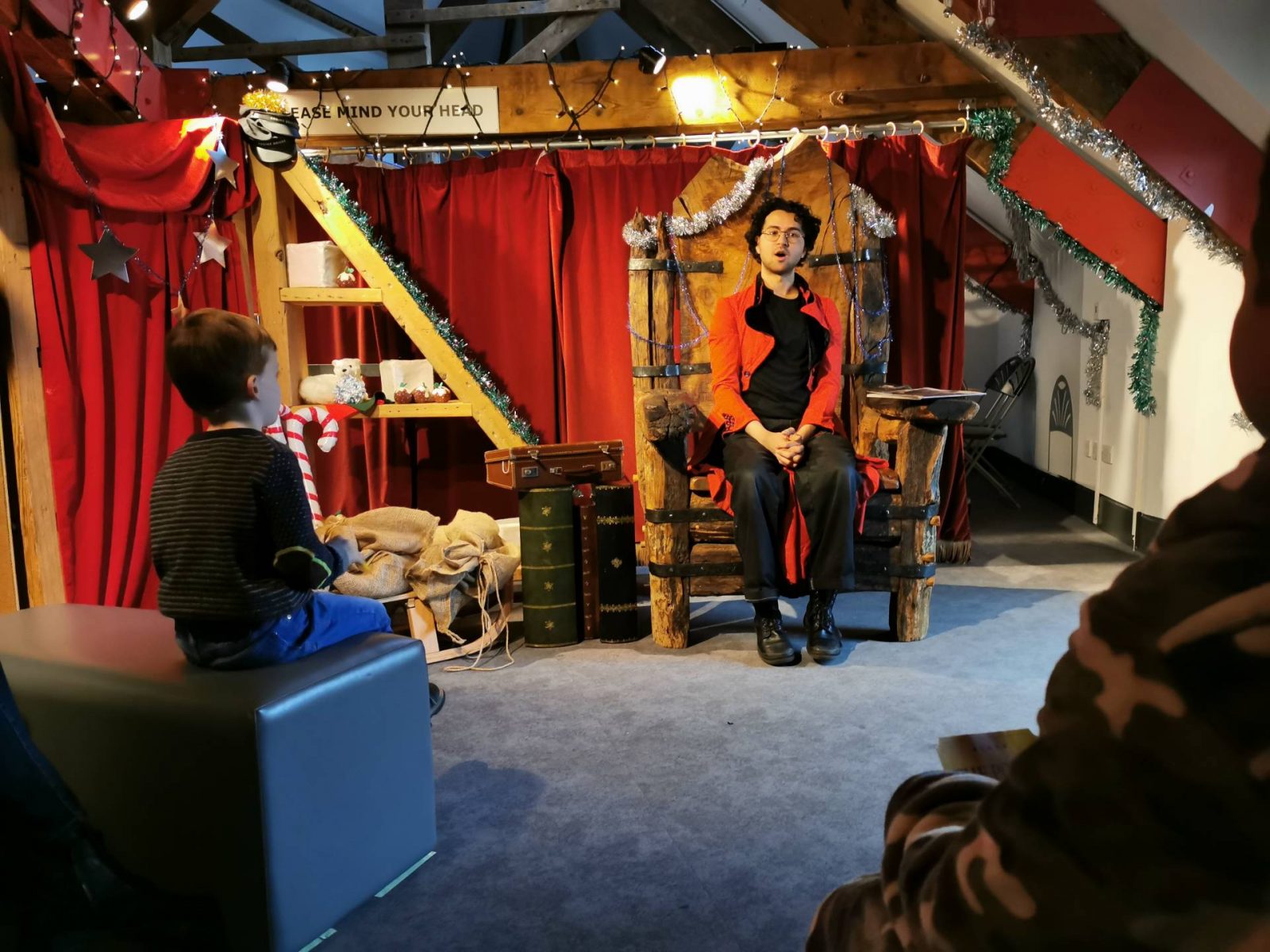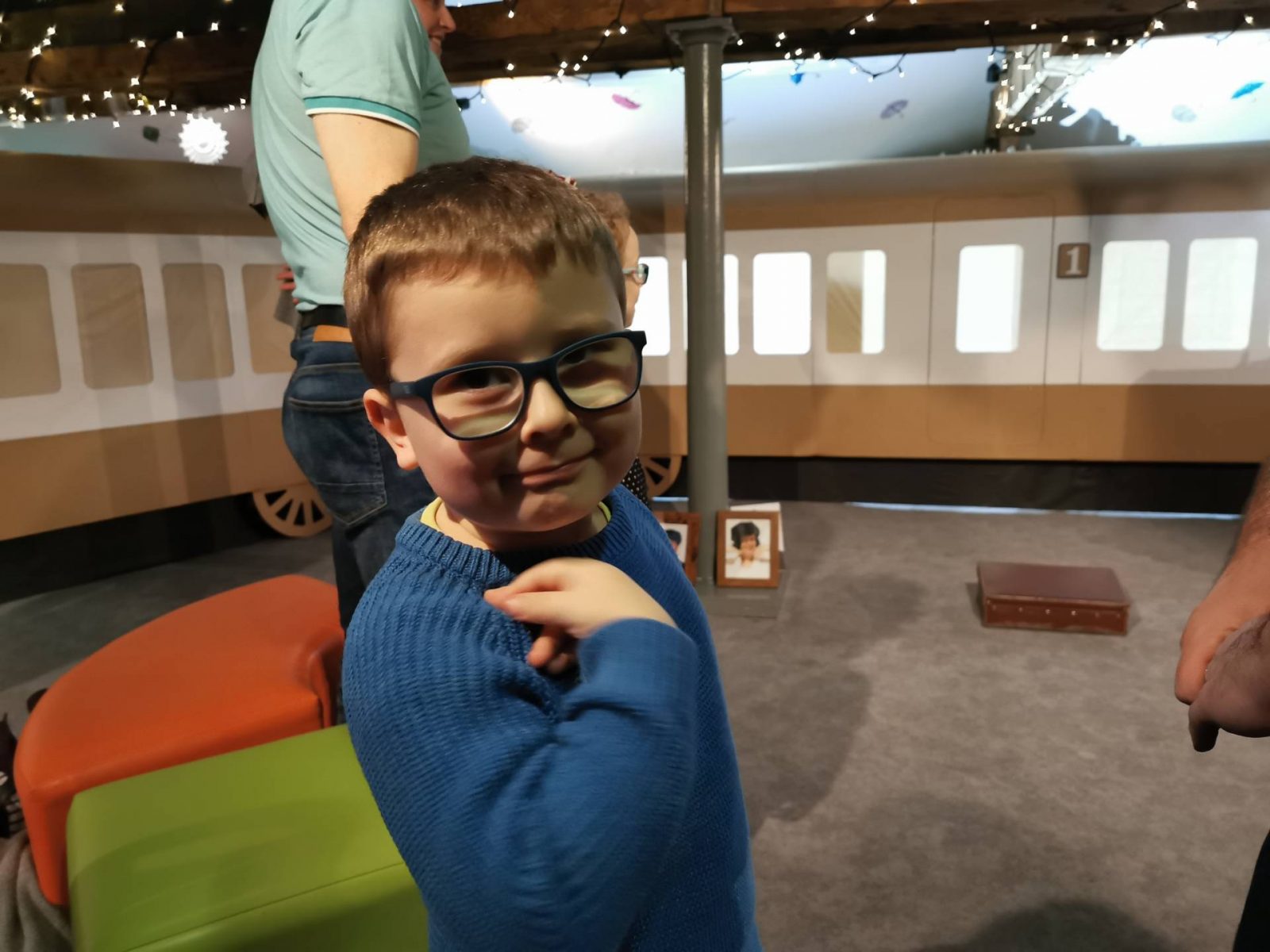 There were a couple of members of staff dressed up in the room, all of who were very friendly and engaging with the children.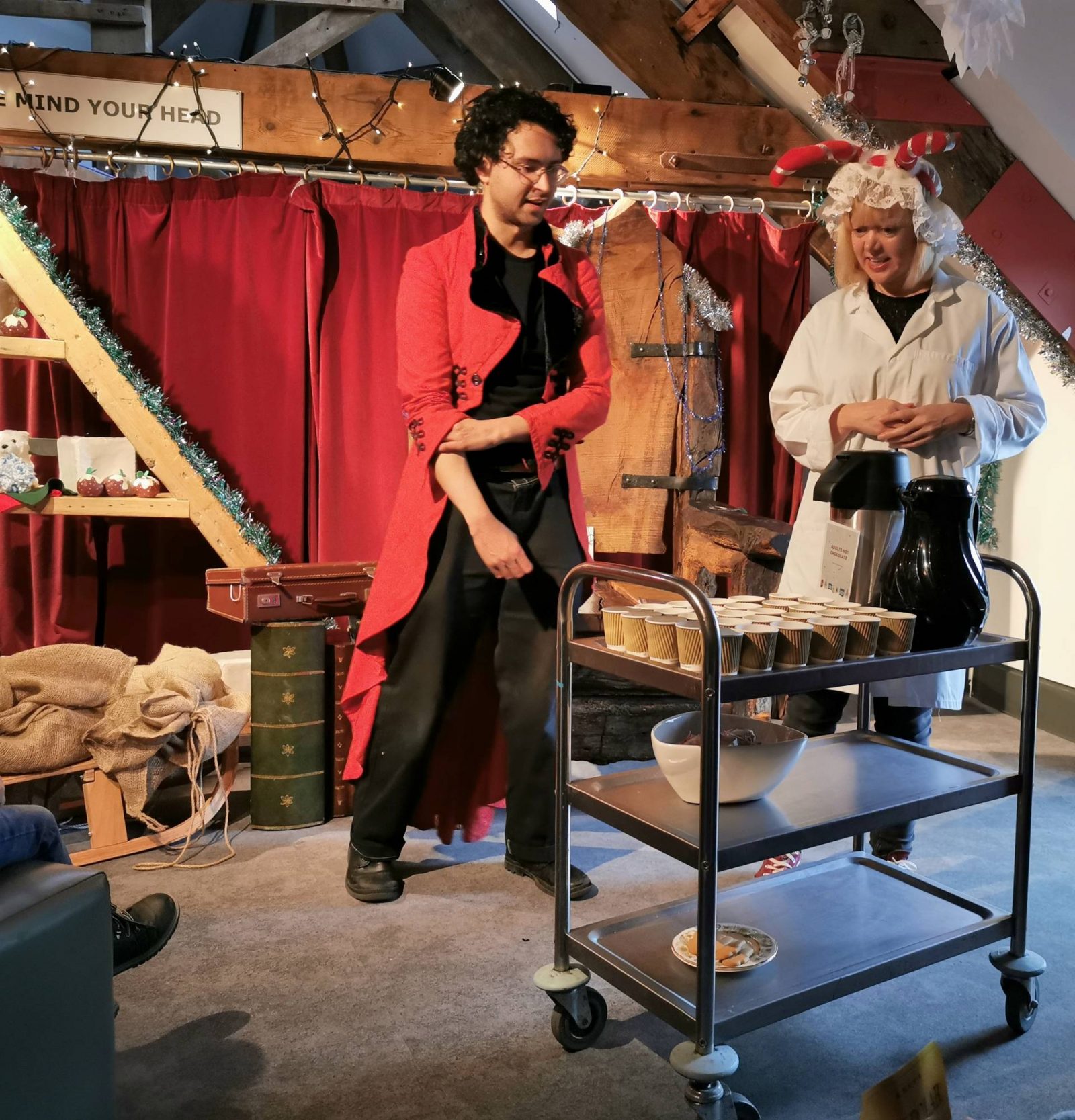 The story of The Polar Express was read out and lots of audience participation was encouraged. We were then encouraged to board The Polar Express. Of course you need to use your imagination a little but the huge cardboard train did help!
Part way through the story all visitors were given a beaker of hot chocolate and some delicious nougat made by Dream World Cakes at Ouseburn, it went down well with everyone!
The story was read out and we were all enthralled.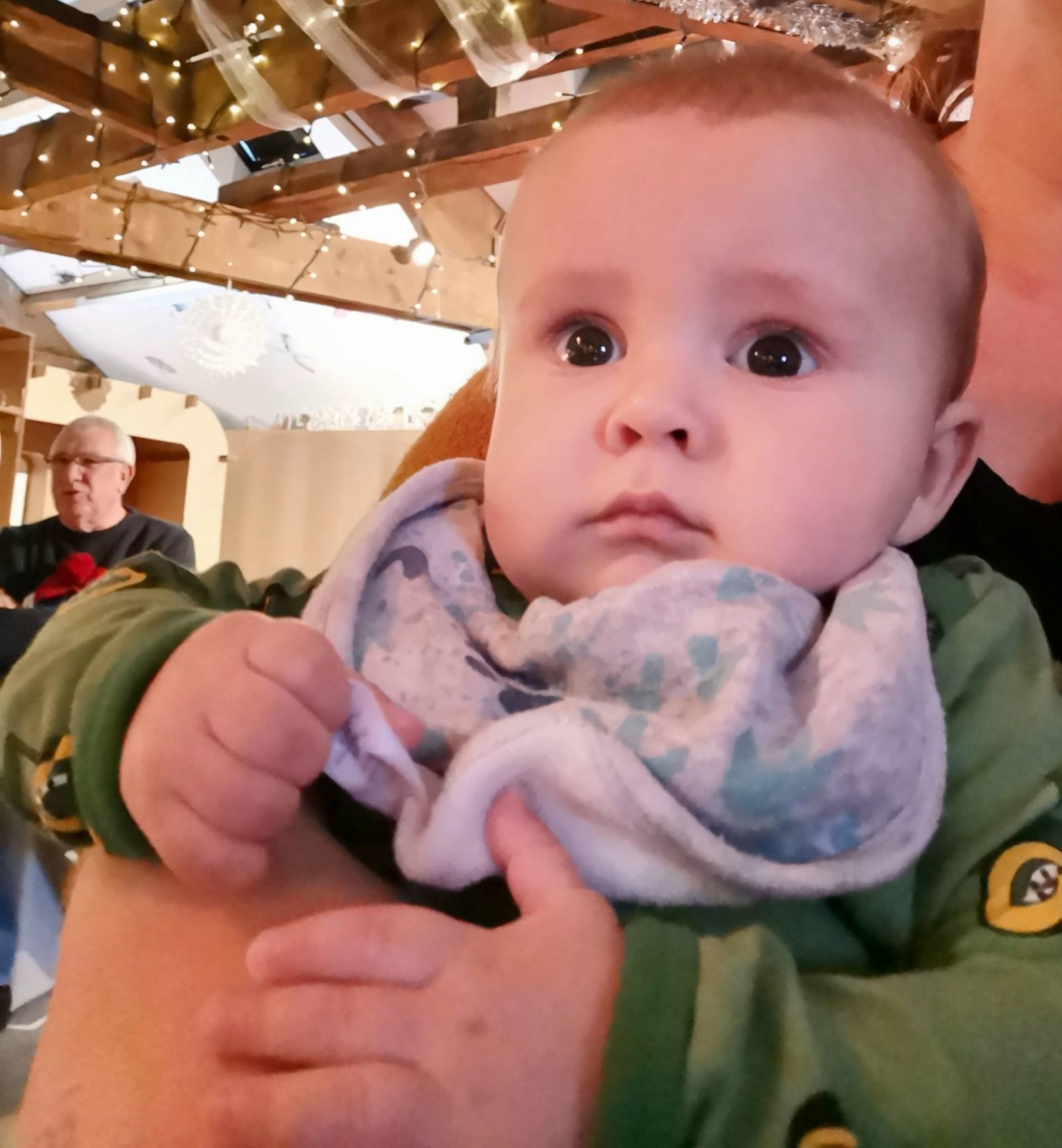 Even the tiny ones!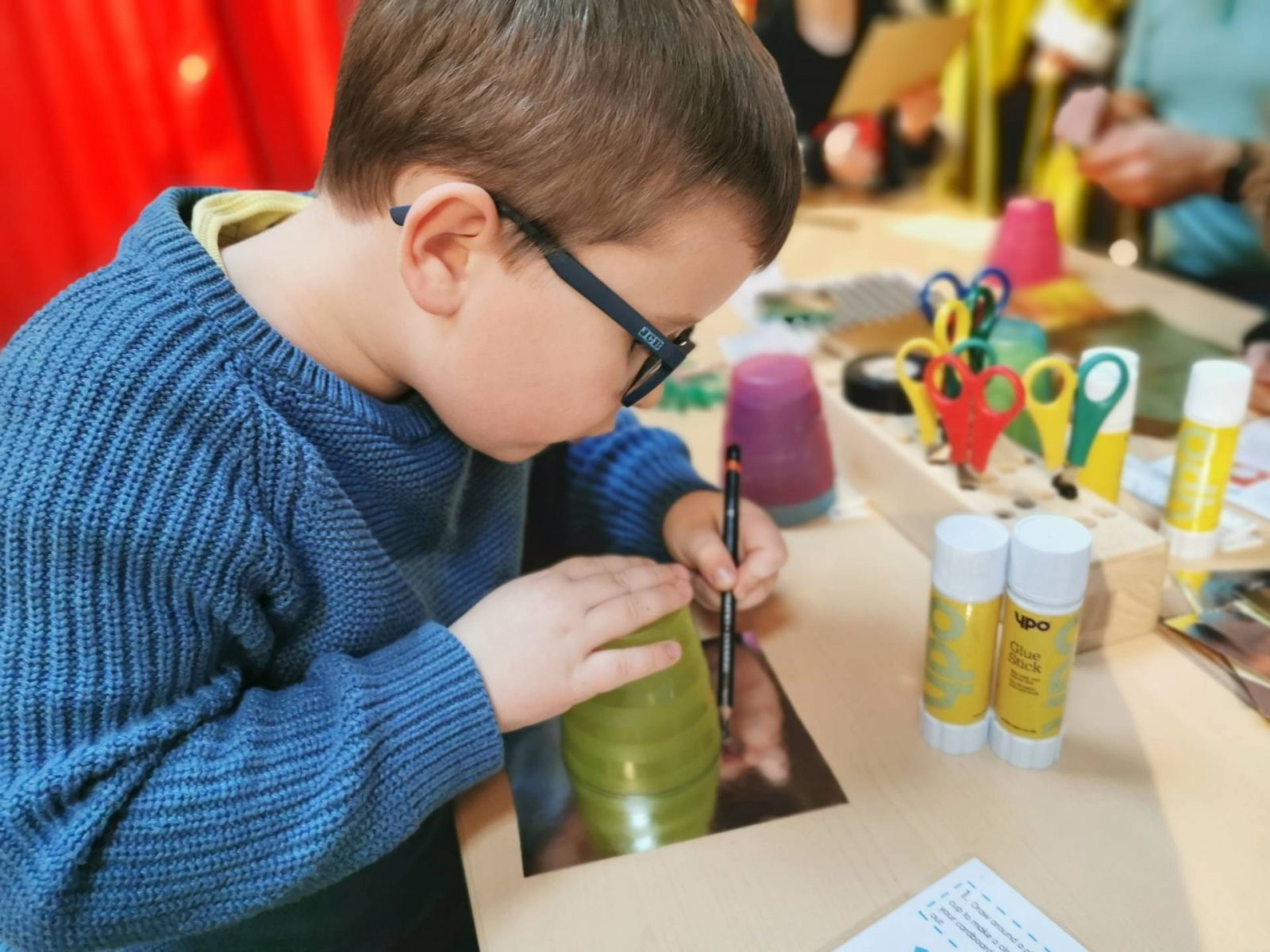 We took another break during the story where each of the children made their own Polar Express silver bell. Big E took this very seriously and the bell now has pride of place on our Christmas tree.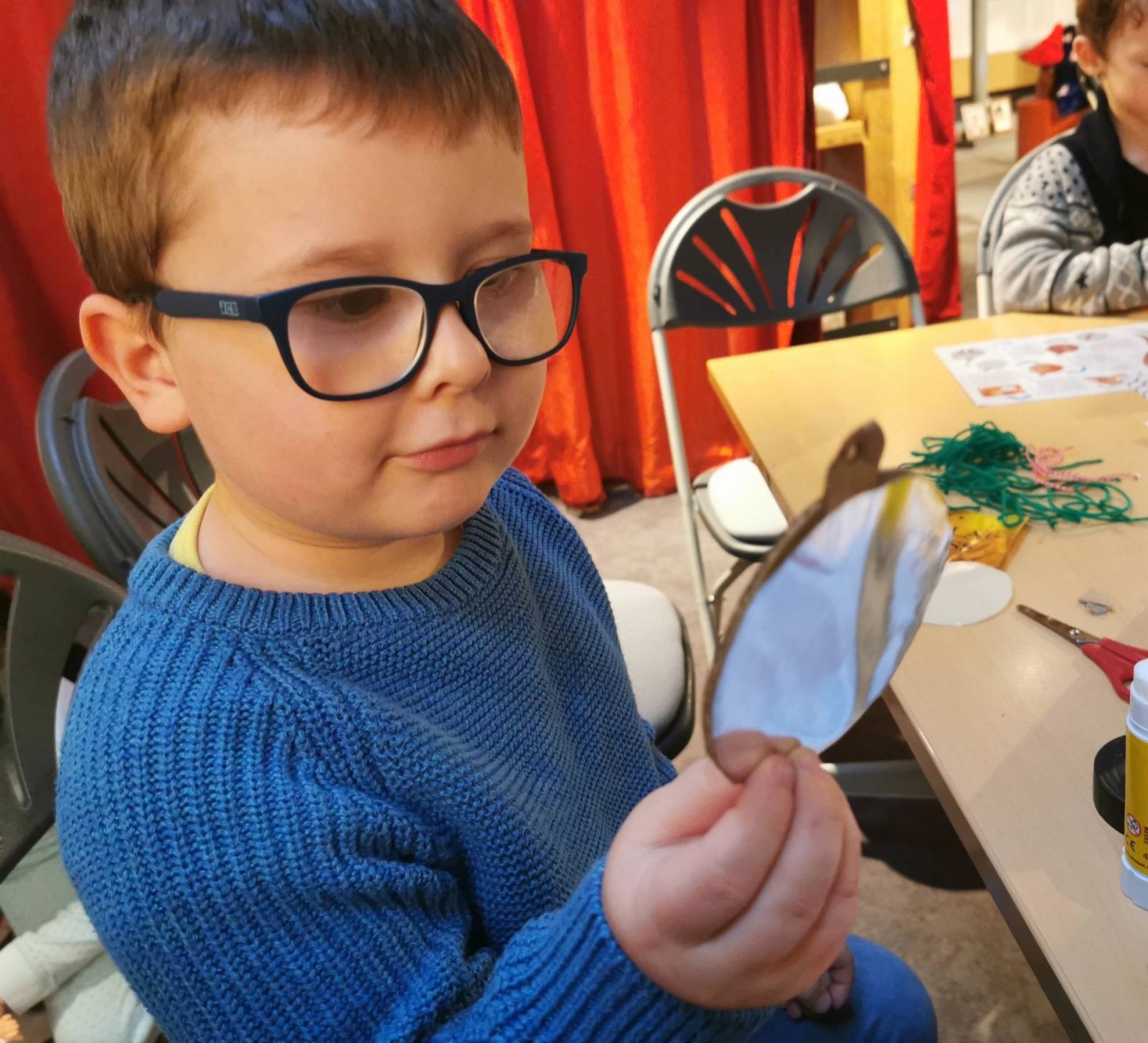 We all really enjoyed the workshop. All of the children who were there seemed happy and engaged in the story and what was going on. It's definitely worth a visit if you want to do something festive this year that doesn't involve queuing for hours to see Santa.
Surprisingly, there are still quite a lot of time slots available for the Polar Express workshop. Those with additional needs may be interested in the relaxed events which are on, on Thursday 19 December at 1.30pm and Saturday 21 December at 3pm.
Once we'd finished the hour long workshop we headed downstairs to the studio and made some more festive crafts to bring home with us.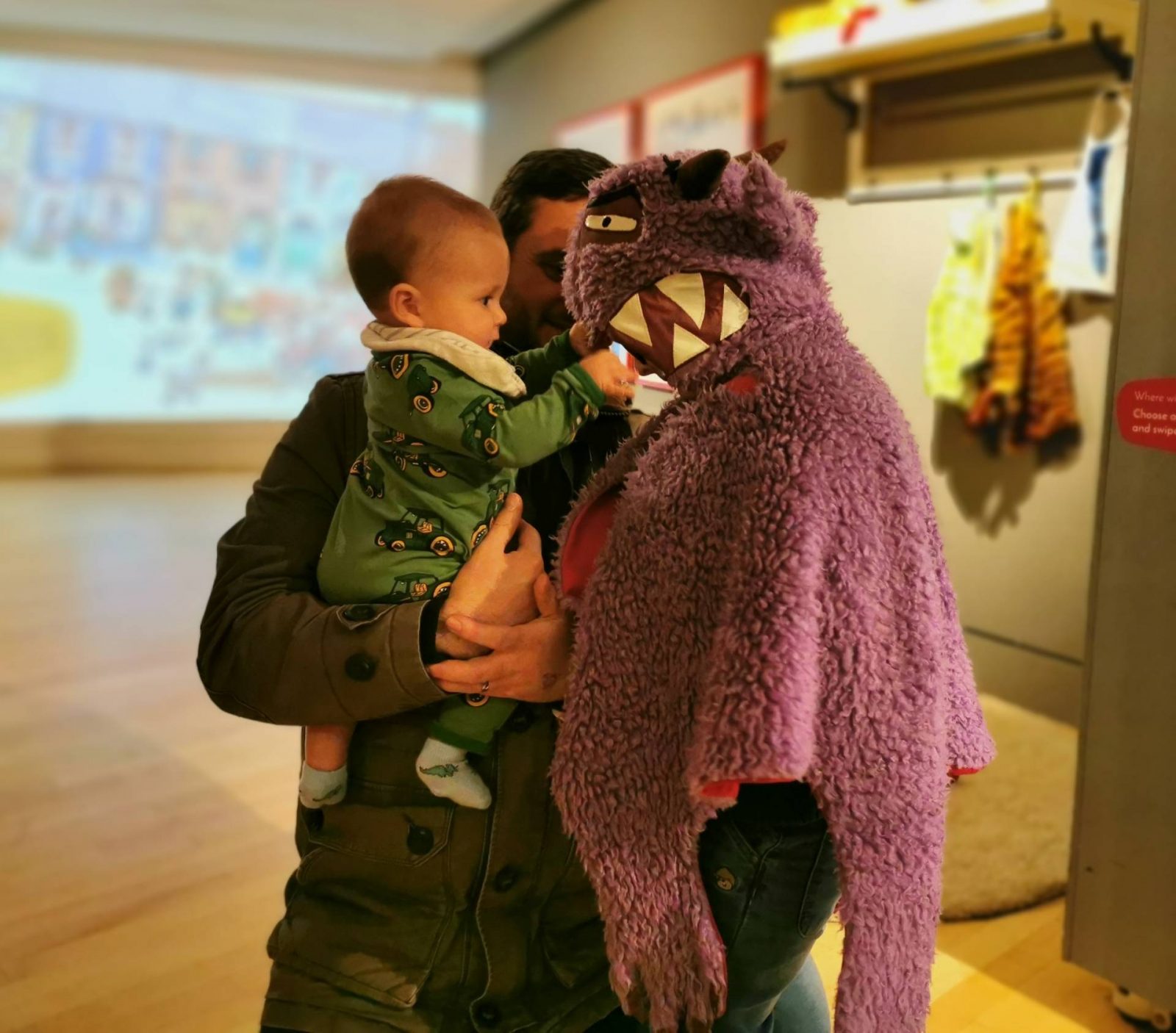 We spent about an hour wandering round the rest of the levels of Seven Stories – we didn't actually spend too long in the rest of the building because we'd visited quite recently so had already seen the Elmer exhibition and the Drawing Words exhibition. Big E did get the chance to dress up as the purple monster from Not Now, Bernard to scare his little brother though.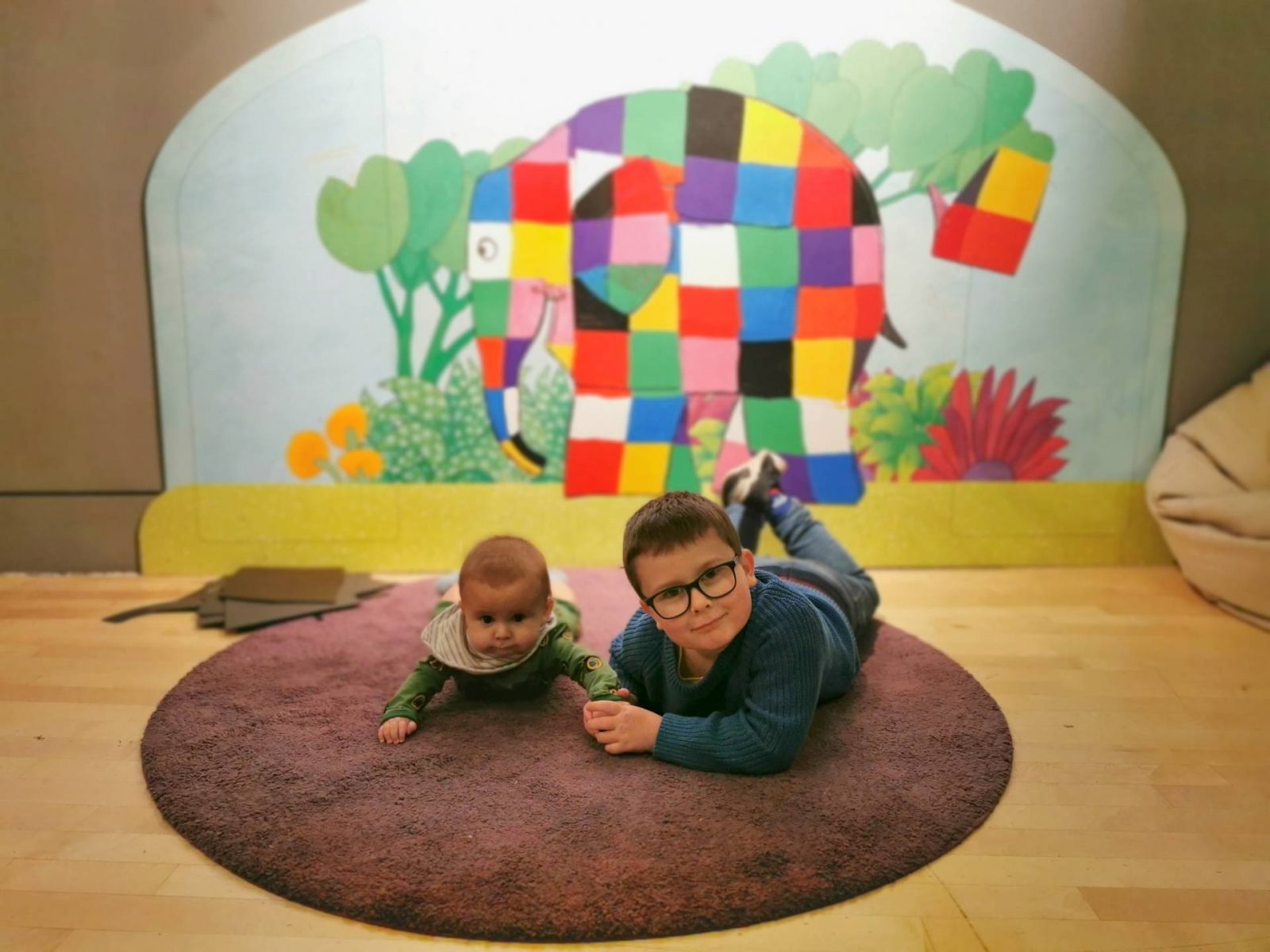 We love Seven Stories. We're so lucky to have such a fun and unique place locally. It's great for any child that loves books.
* Our tickets were complimentary, opinions are my own.