Complimentary tickets
If you're a parent of a young child, you'll have inevitably gone through the vehicle obsession stage.
Big E loves trucks, cars, pretty much anything with an engine so when I was asked if we'd like to work with TruckFest I knew I couldn't say no.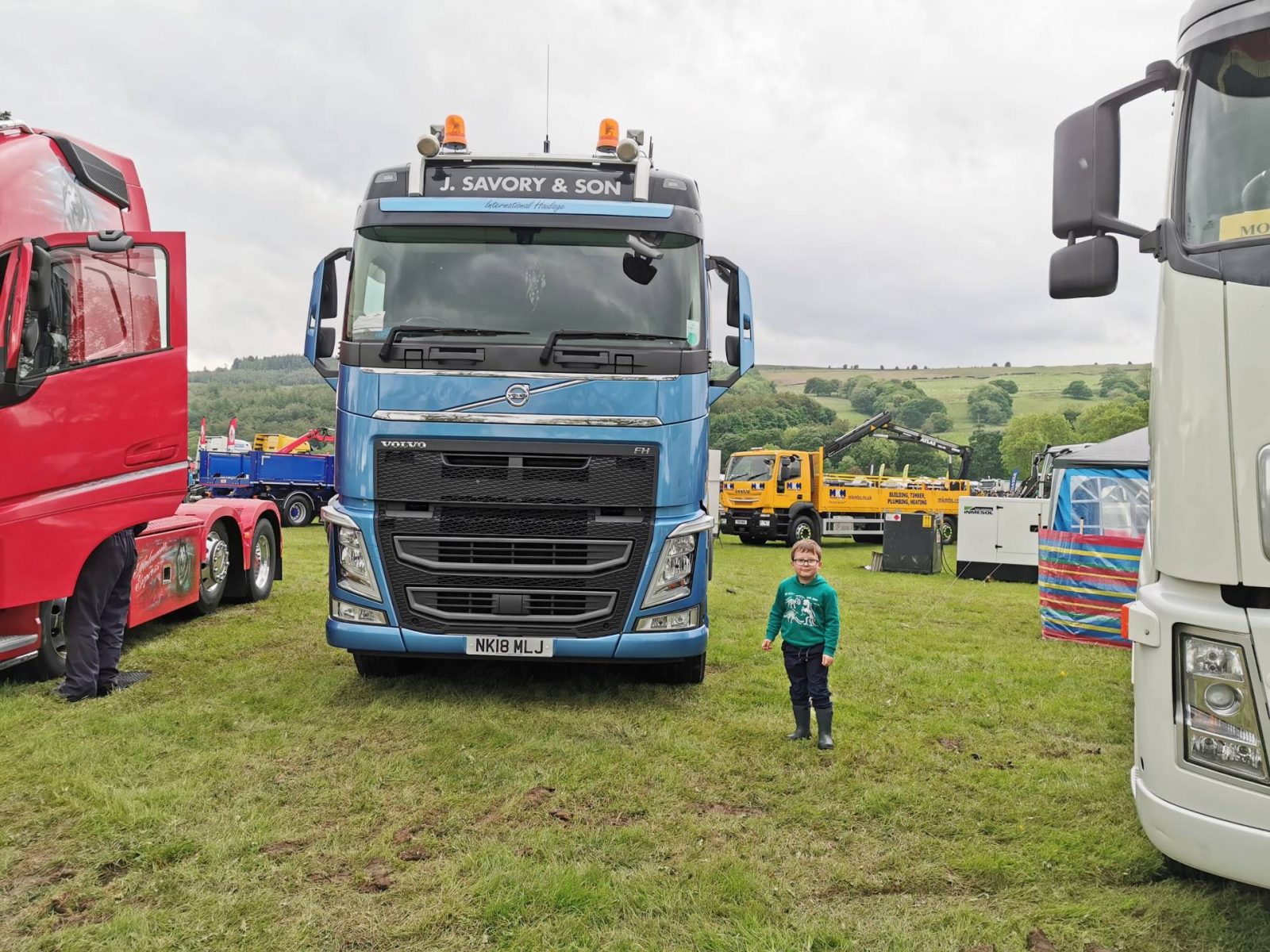 In 2019 Truckfest is on at 8 different locations throughout the UK. Events in Peterborough and the North East ( which is the one we went too) have already taken place but you can still buy tickets for West Midlands and Wales, Scotland, the South East, the South West, the North West and 'The Original' at Newark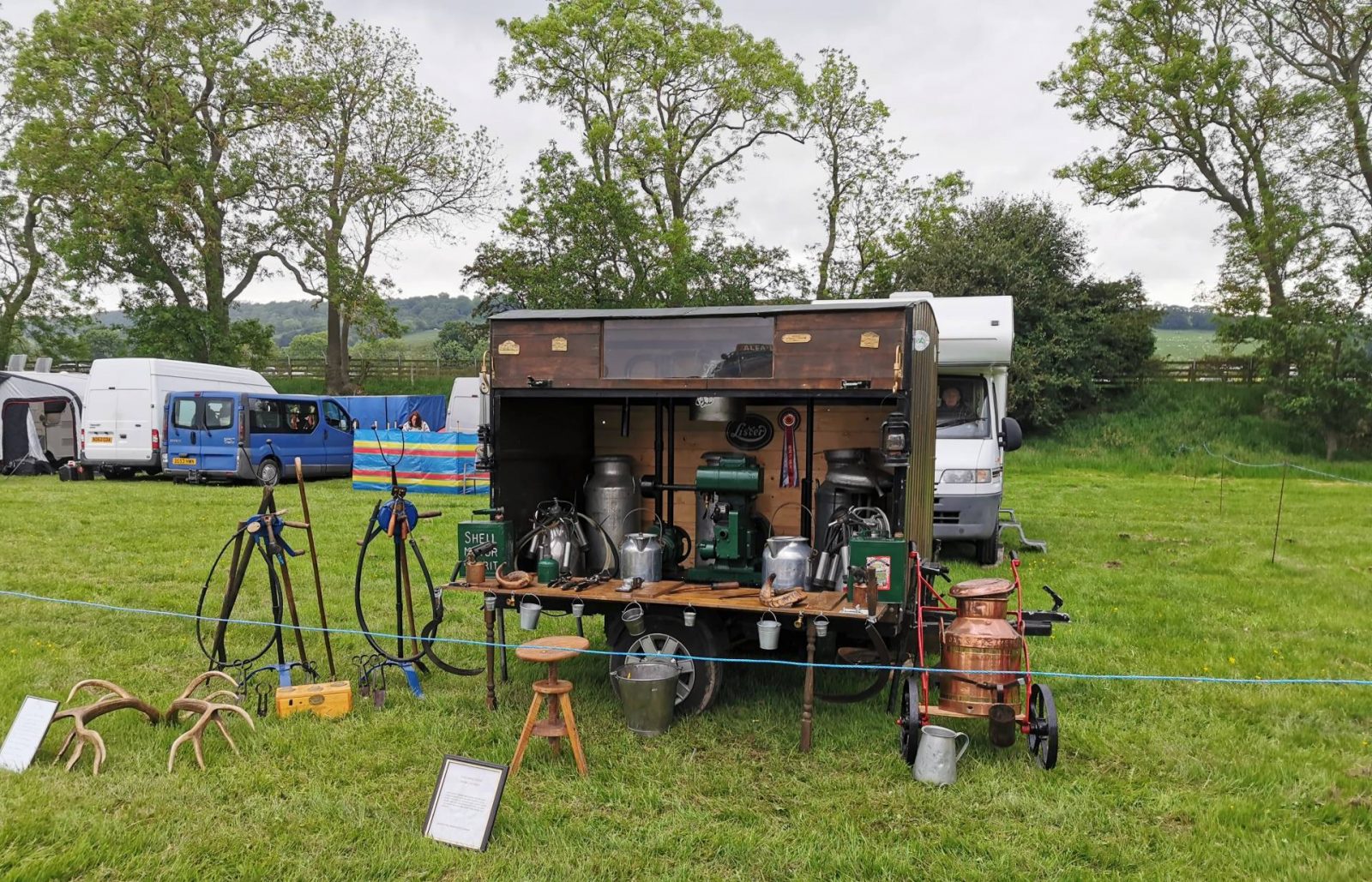 TruckFest North East was held at Wolsingham showground over two days. It's a family friendly day out and a must see event for any truck enthusiasts or those who are fans of the road haulage industry.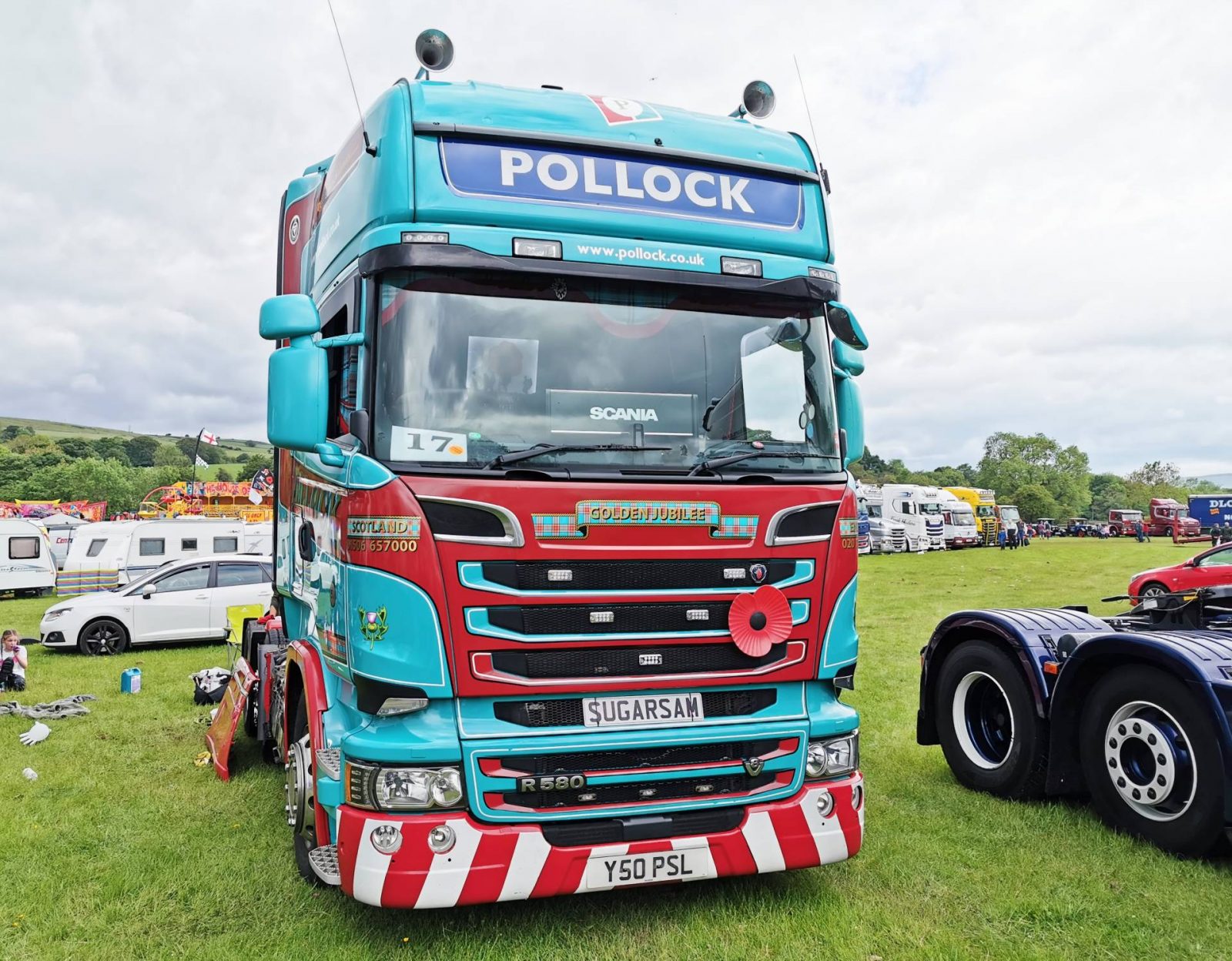 Parking was very easy, we'd expected queues but parking was manned with staff and traffic moved quickly. We visited on the Saturday which wasn't great weather-wise. There was intermittent rain throughout the day but it didn't spoil our fun. We took grandparents along too and we all managed to get parked near each other.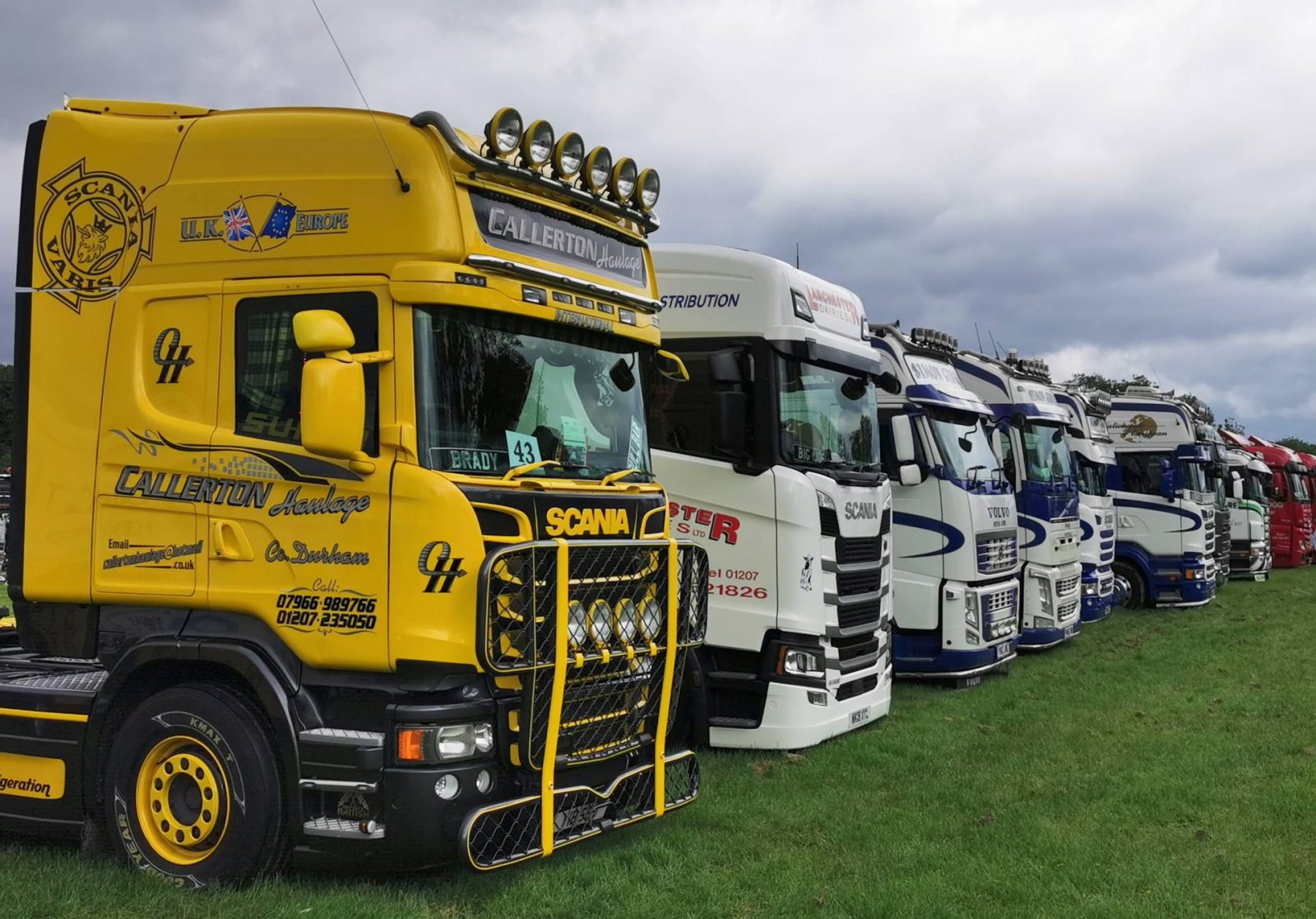 As soon as we walked through the entrance, Big E was awestruck. There were trucks of every colour as far as the eye could see. We saw huge American rigs with pictures of Elvis emblazoned on the side, vintage delivery trucks and some very well looked after trucks that actually glistened.
Big E loved watching the stunt shows that took place in the central of the show field. We watched Slingshot the monster truck crush cars and an amazing motorbike stunt display.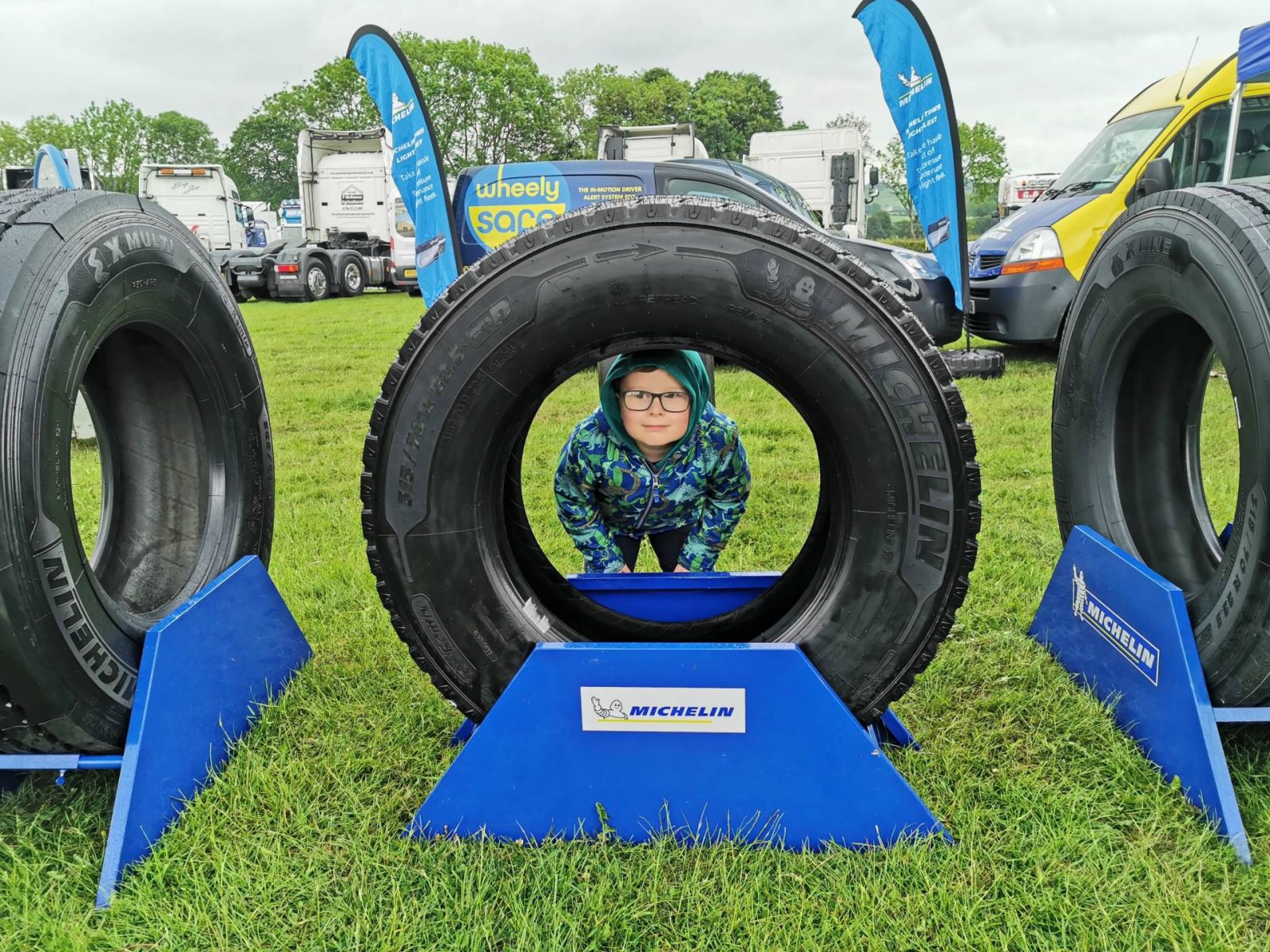 There were lots of stalls dotted around the edge of the arena area with plenty of things to purchase. We saw super expensive collector trucks, truck merchandise and more pocket money friendly stalls selling small model vehicles.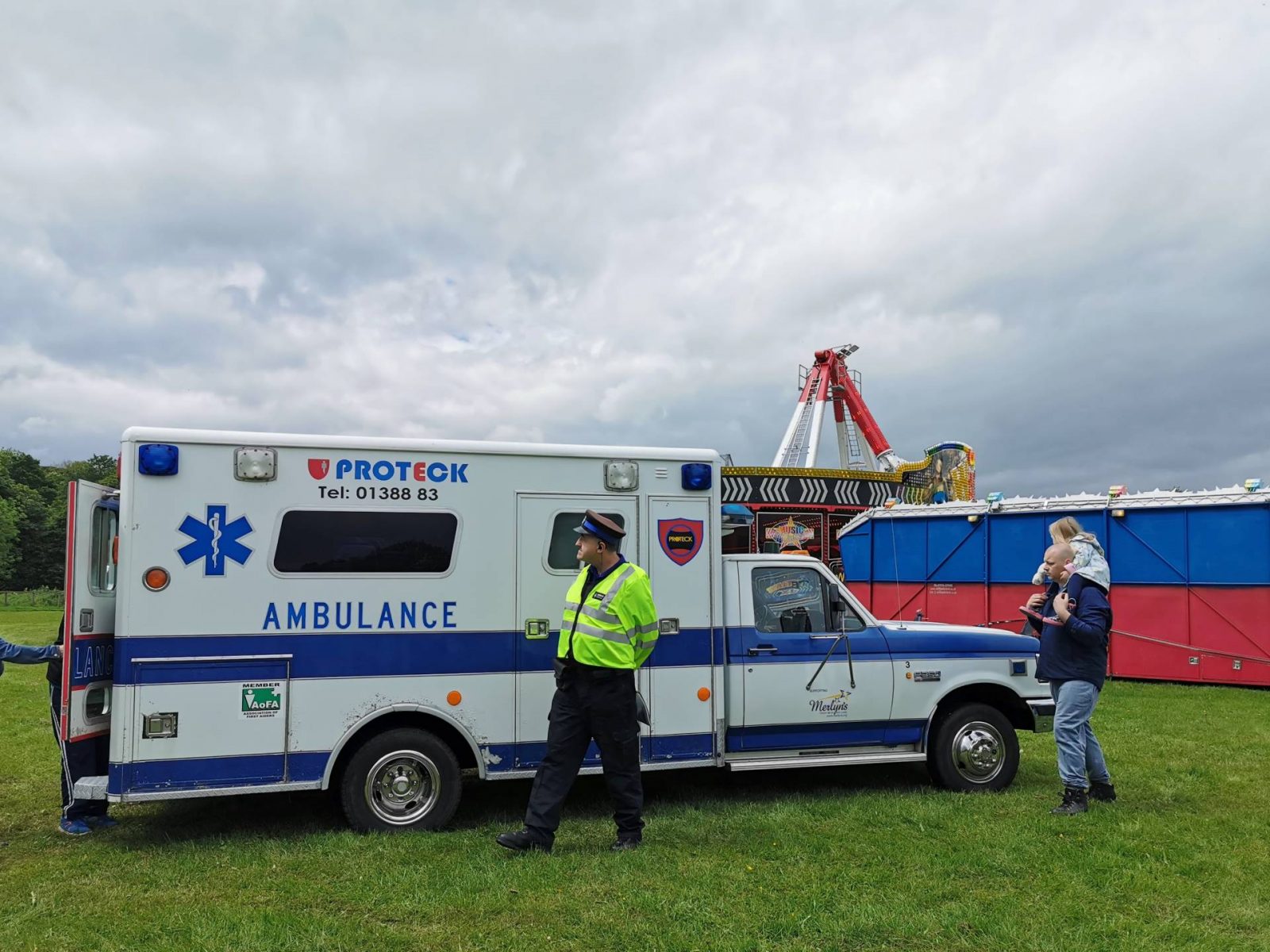 There was also a selection of inflatables that children could purchase a token for and have 5 minutes play. The little man enjoyed jumping round but the drizzling rain meant he didn't want to spend much time jumping round. There were some shows at one end of the show ground too but not very many for younger children. Big E had a couple of goes but was more interested in checking out the trucks.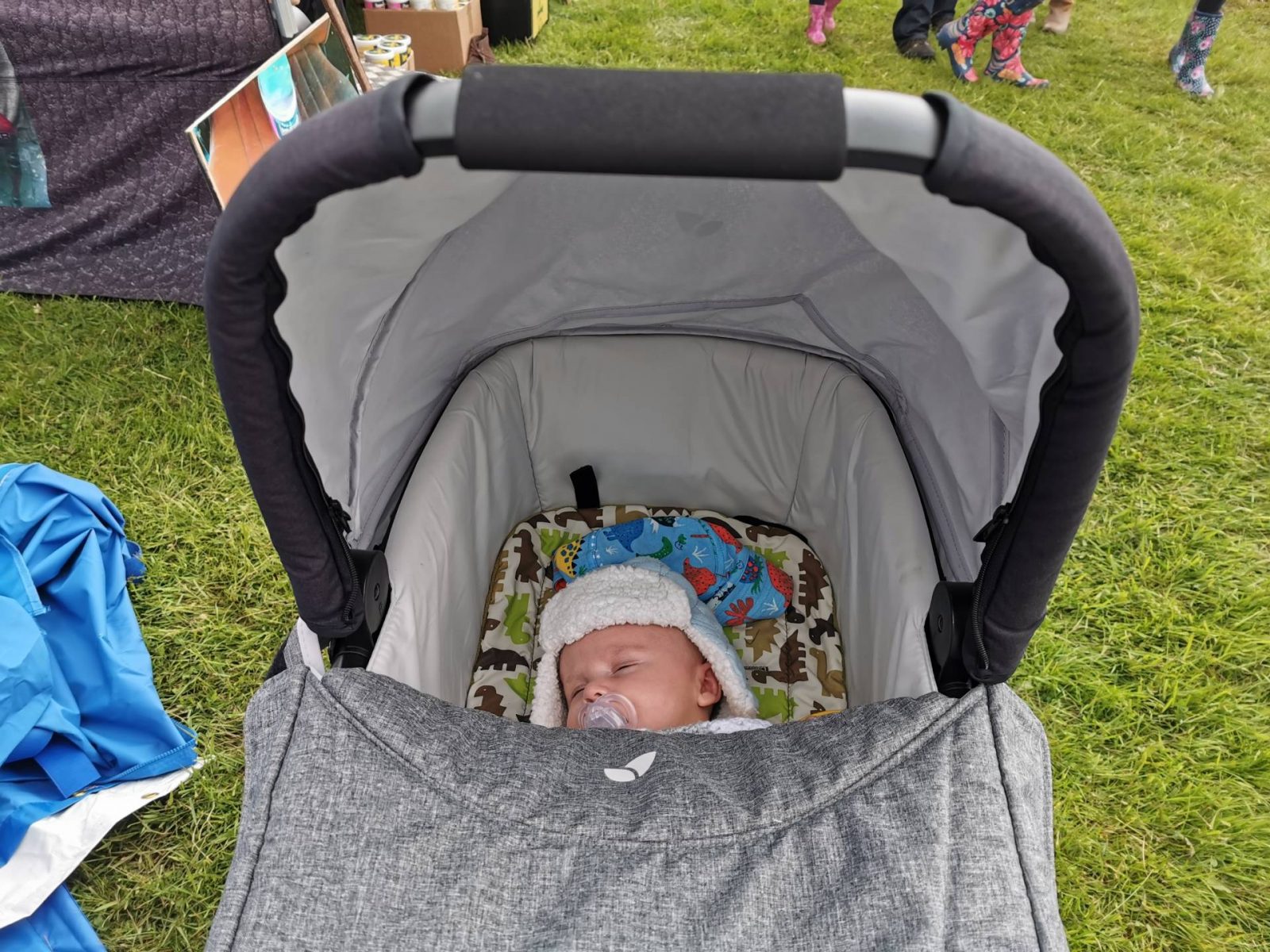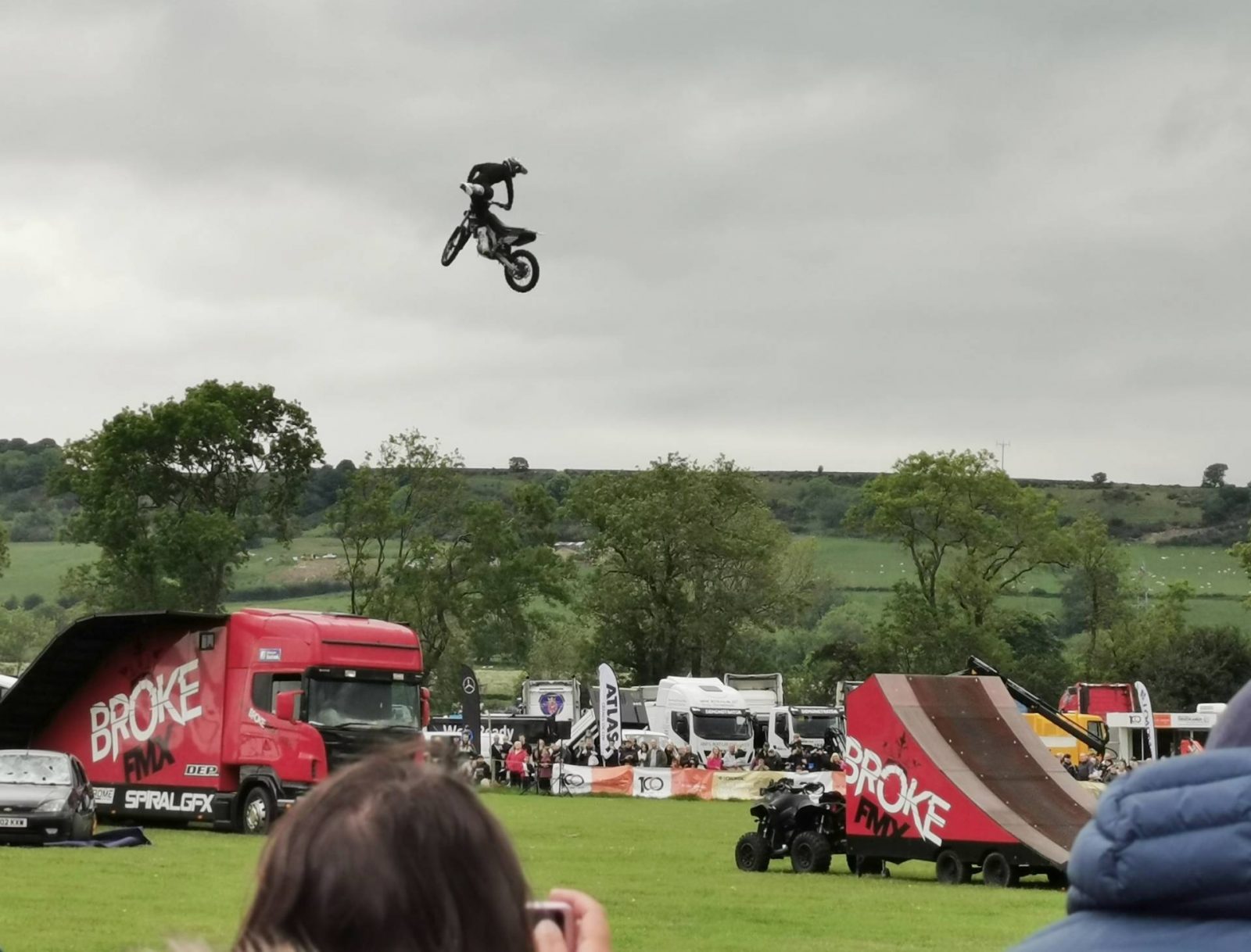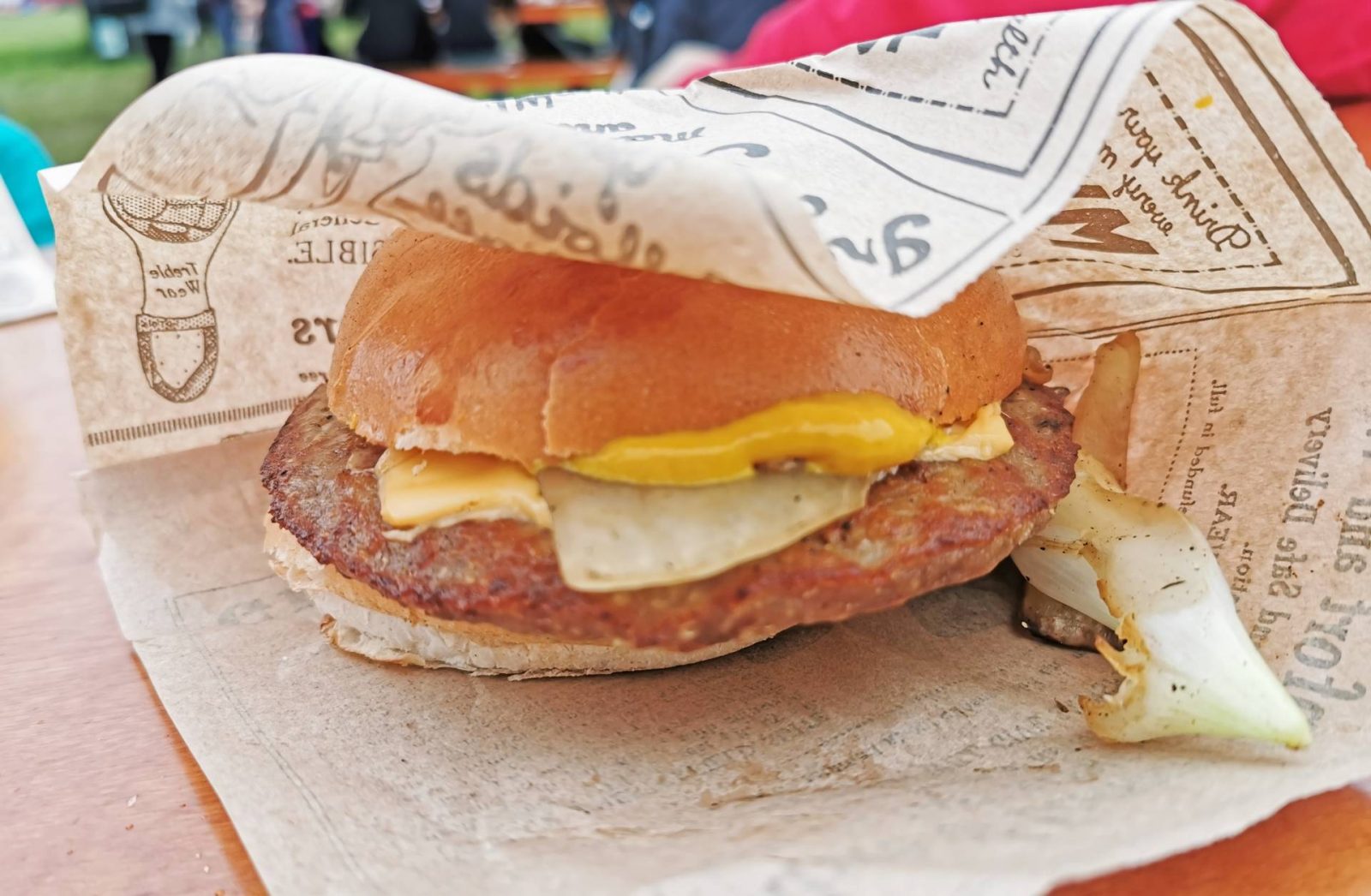 The food choices were typical of an event like this and weren't cheap. We paid £6 each for a burger, £5 for a milkshake and £3 for chips.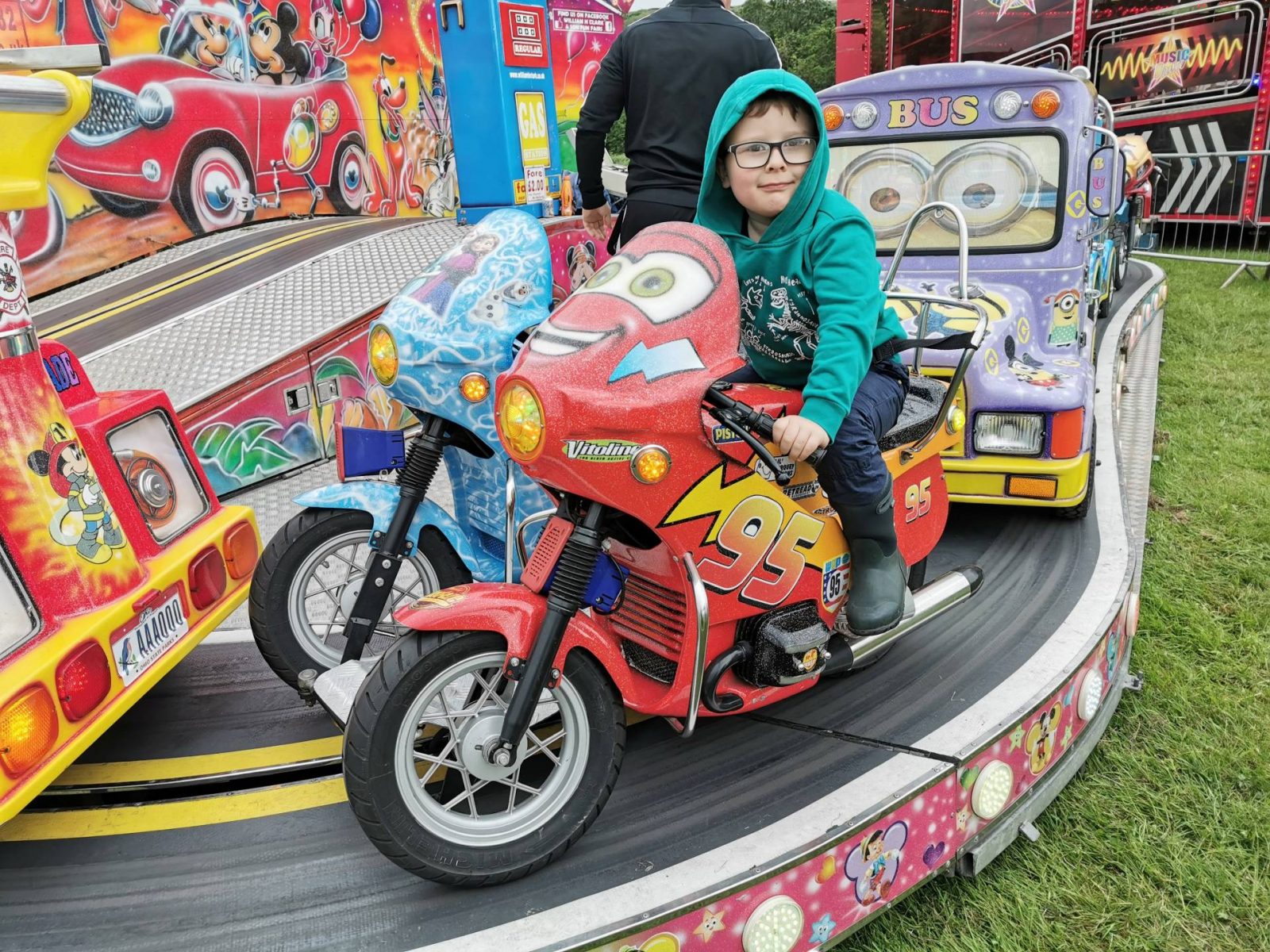 We spent 4 hours at TruckFest and had a great family day out. I would definitely recommend it if you have a truck loving child, though they're likely to walk about how amazing it was from now until eternity!
* We were given complimentary entry tickets and joined the Truckfest affiliate scheme.