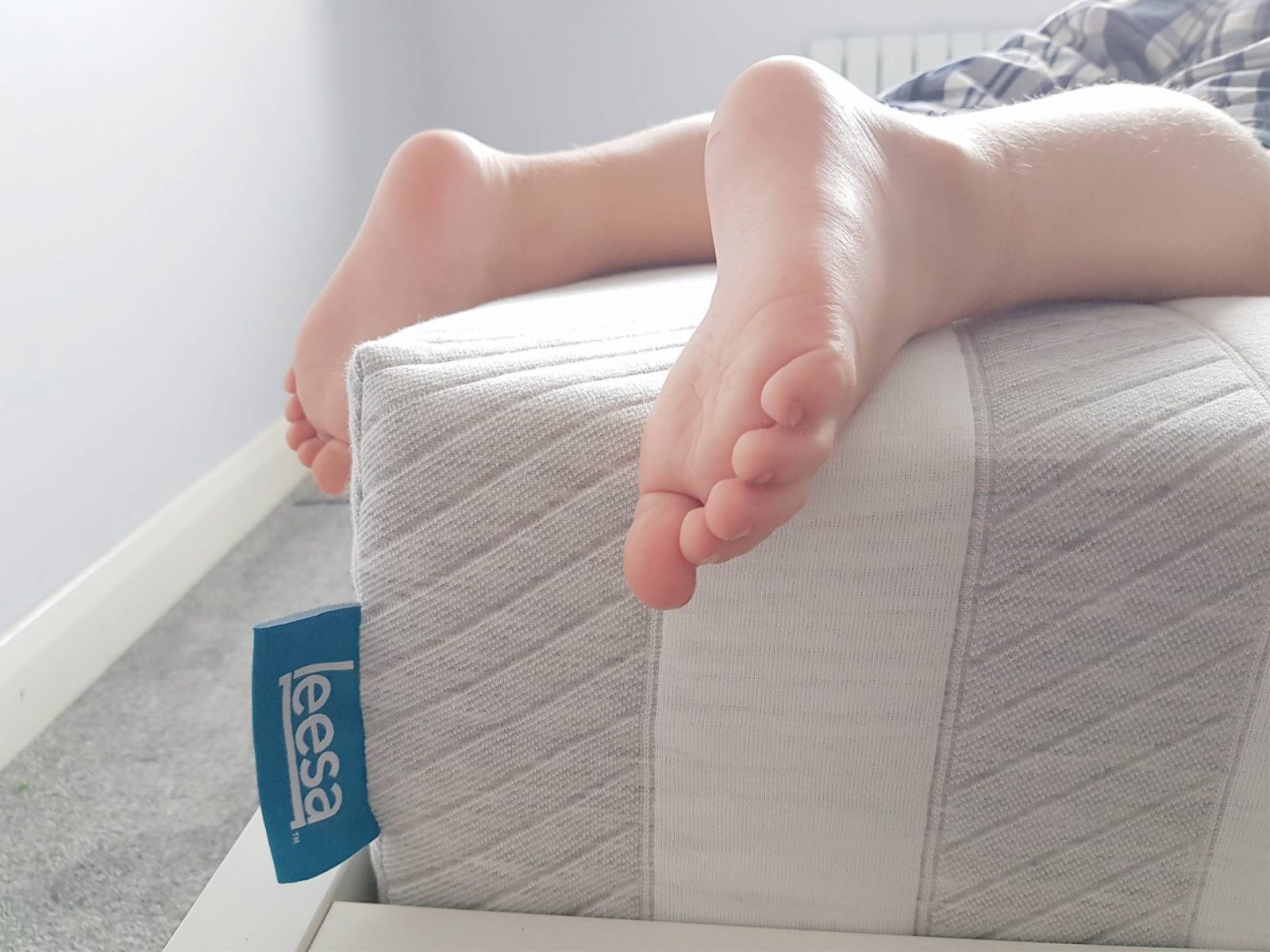 In collaboration with Leesa
I have Scoliosis and have quite a lot of issues with back pain and stiffness so being comfortable in bed and having the right mattress is really important.
Despite lots of research, the last one we bought didn't turn out to be as comfortable as I hoped so when Leesa offered to send me their double mattress to try out, I was very excited.
Ordering from Leesa was really simple ( it's all done online so there's no hunting around showrooms) and then all I had to do was sit back and wait for my mattress to arrive. A few days later, I was quite surprised to see it tucked neatly away in a relatively small cardboard box.
Leesa wrap their mattress in Polythene and suck out the air so they're much easier to transport. It's still heavy but much more compact and easier to get upstairs than a fully unrolled mattress.

The Leesa mattress is really easy to set up ( despite how difficult my husband manages to make it look on the video below). When you've removed it from it's packaging you place it onto the bed frame before removing the layers of Polythene. As the mattress is vacuum packed, as soon as it's opened up it starts to fill with air and expand. It doesn't take long for it to look full and inviting and wonder how on earth it fit into the tiny cardboard box.
Aesthetically, the Leesa mattress is very pretty and wouldn't look out of place on Instagram! The unique four line design gives it an elegant look and it feels almost a shame to put sheets on it.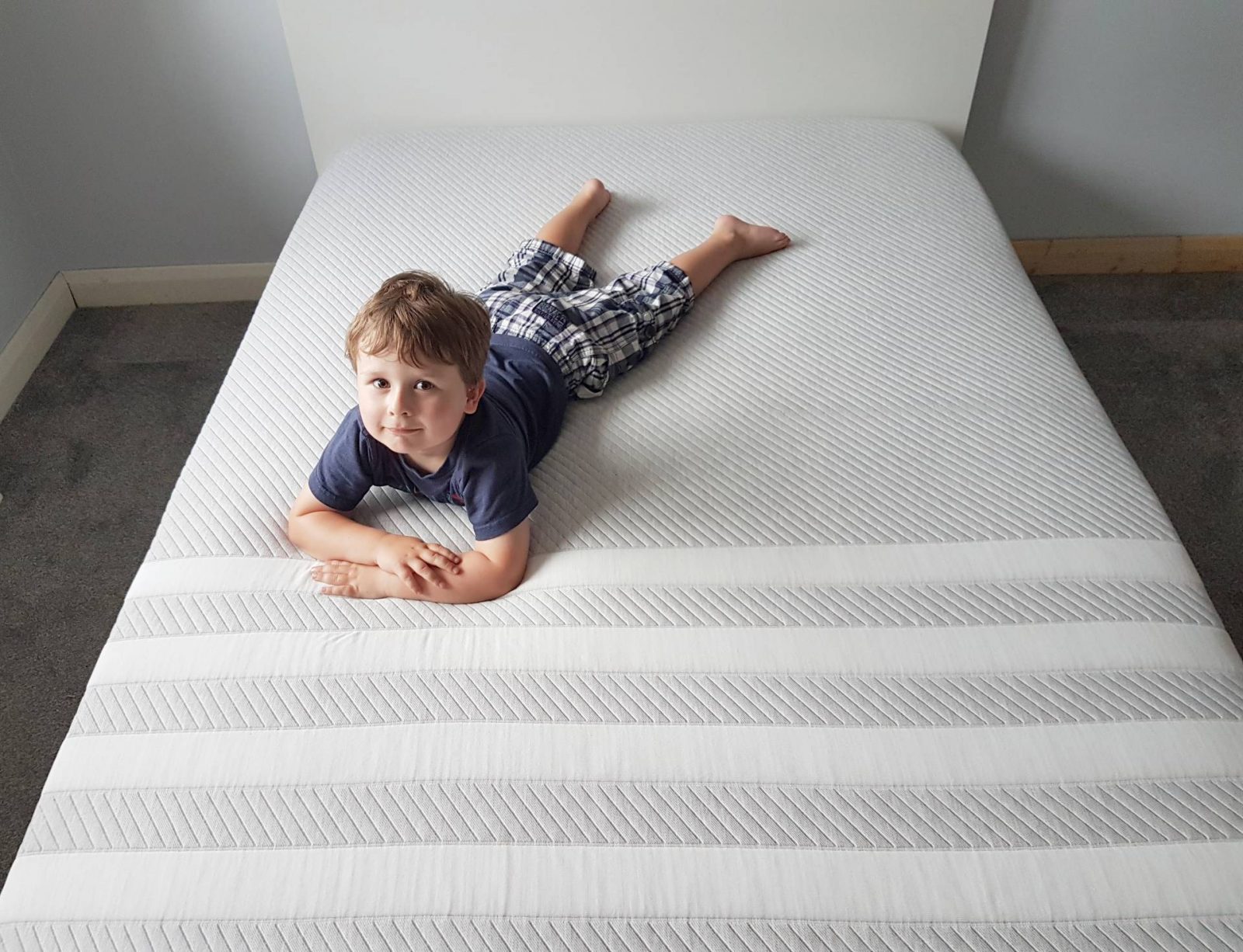 It's recommended that you leave the Leesa mattress for a few hours to completely expand before sleeping on it. We opened it quite early in the morning and left it for the full day before sleeping on it that night.
The Leesa mattress has a 5cm top layer of Cooling Avena® Foam, a 5cm layer of pressure relieving memory foam and a 15cm base foam layer which adds strength, durability and structure to support sleepers of all sizes, without feeling too firm.
The Leesa mattress has pressure relieving memory foam which contours to your body whilst you sleep. It is both comfortable and supportive, especially for my back. I was initially a little concerned that the mattress would be too soft for me ( I usually chose a firm mattress so I know my back is supported) but it has been without a doubt, the most comfortable mattress we've owned. I've woken up each day feeling refreshed, free from aches and happy that my back is also happy!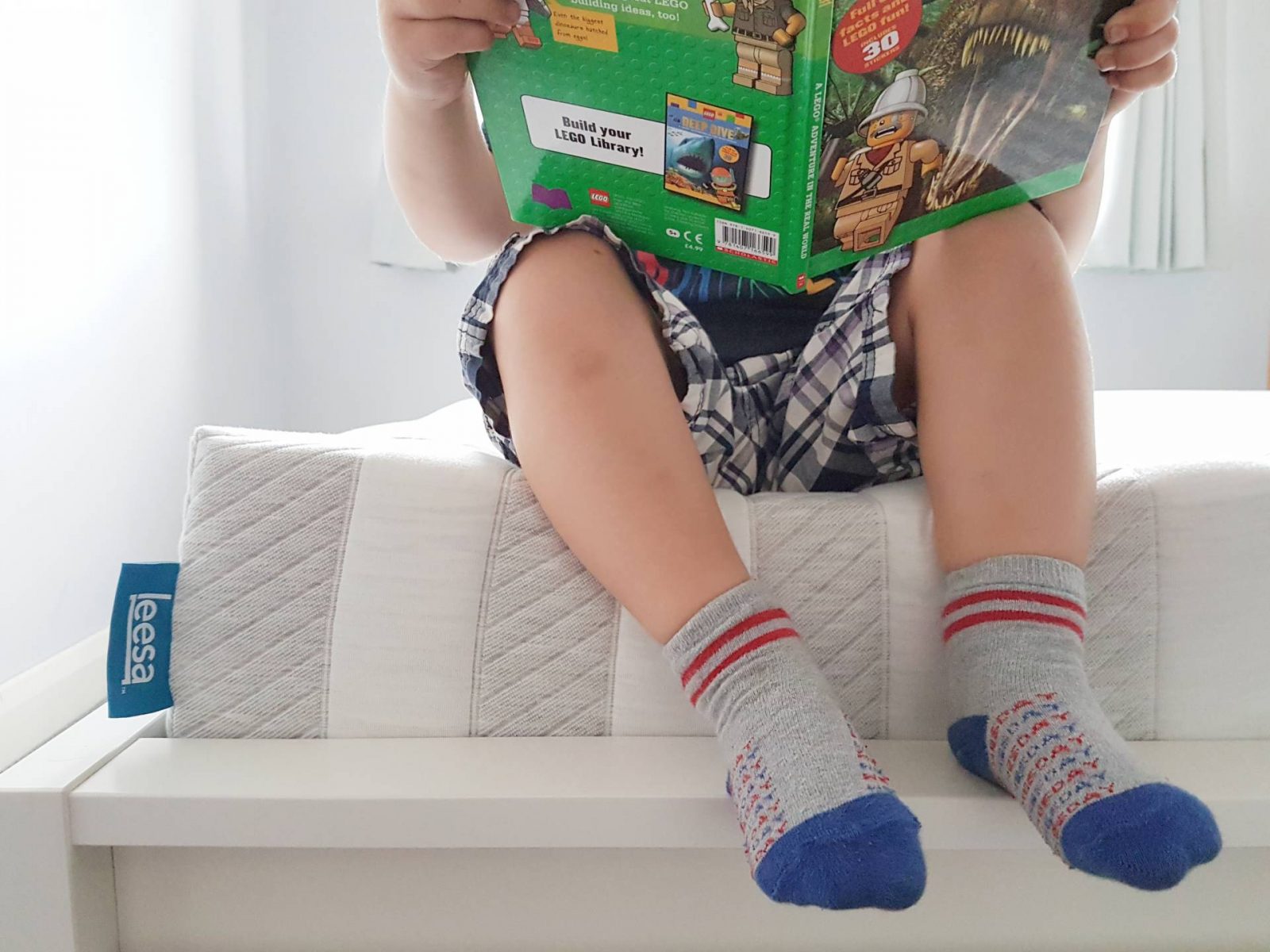 The weather has been a little bit hot recently ( I'm sure you'll have noticed!) , especially on an evening but the 5cm Cooling Avena® foam top layer on the Leesa mattress has kept us really cool at night as it allows airflow throughout the top layer of the mattress.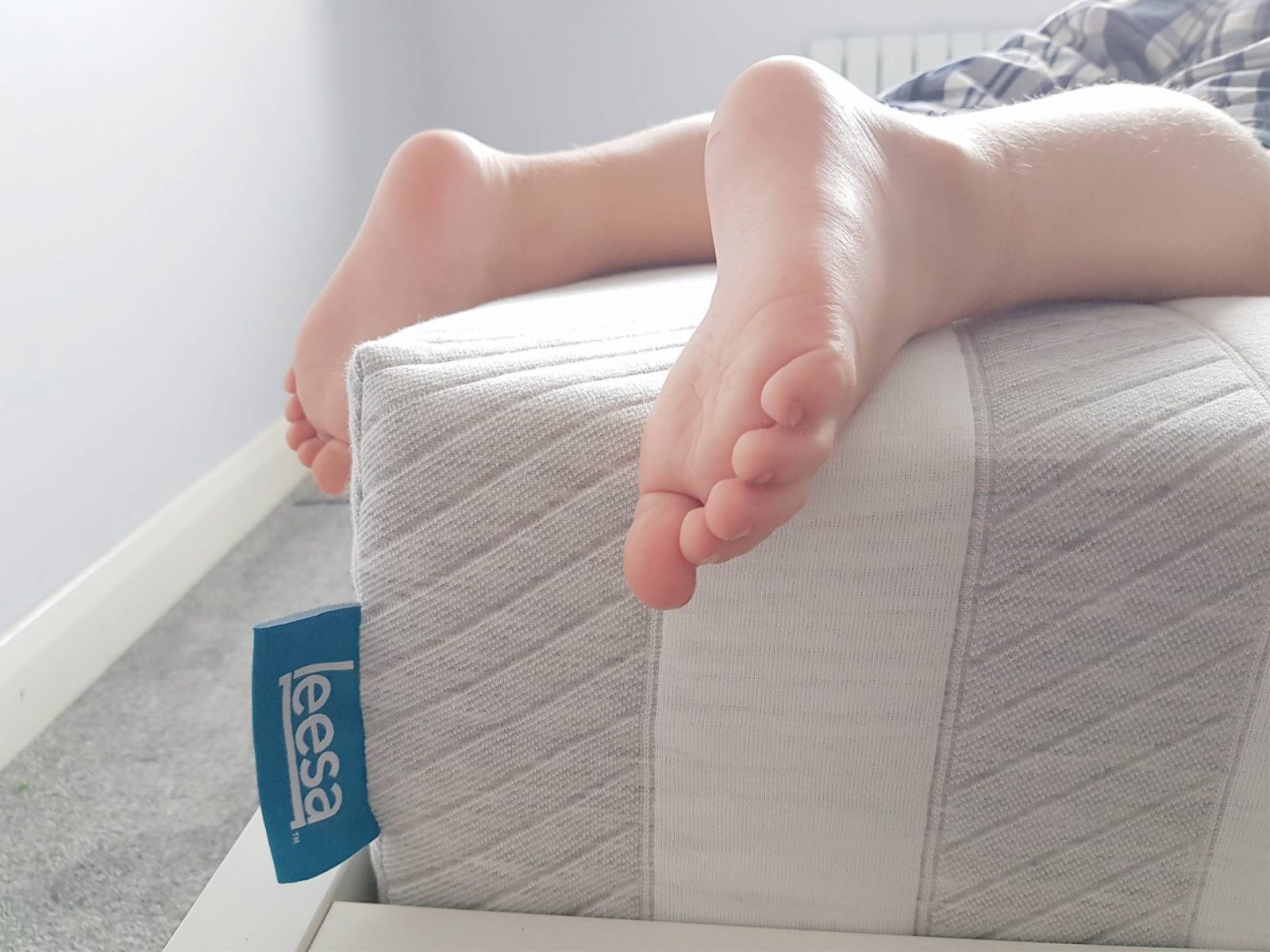 We've had the Leesa mattress for a month now and I honestly can't fault it. Even my Hubby who is pretty blasé about most things, comented on how comfortable it is and how he feels like he's sleeping better.
The little man is also a huge fan. He'll happily sleep in his own bed for most of the night but loves to tip toe into our room in the early morning to snuggle up.
Still not sold?
Leesa have a 100 night risk-free trial when you purchase one of their mattresses. You can test it out for up to 100 days and if you're not completely happy, you can return the mattress and have your money refunded. They also have a 10 year warranty on their mattresses which means if a fault in the mattress is discovered, they will replace it.
£100 off your own Leesa mattress
The lovely people at Leesa have kindly given my blog readers a £100 discount on any Leesa mattress. To use the code, simply apply ROCKANDROLLPUSSYCAT at the check out to discount your order.
Leesa also donate one mattress for every ten that they sell to UK charities that help the homeless. So far they've donated over 30,000 mattresses!
This post was created in collaboration with Leesa, who provided a Leesa Mattress for review, but all views and opinions expressed are my own