I've decided to combine adult gifts all together again this year. I don't think it's necessary for me to decide whether something is more suitable for a man or a woman – you will know what suits the recipient best.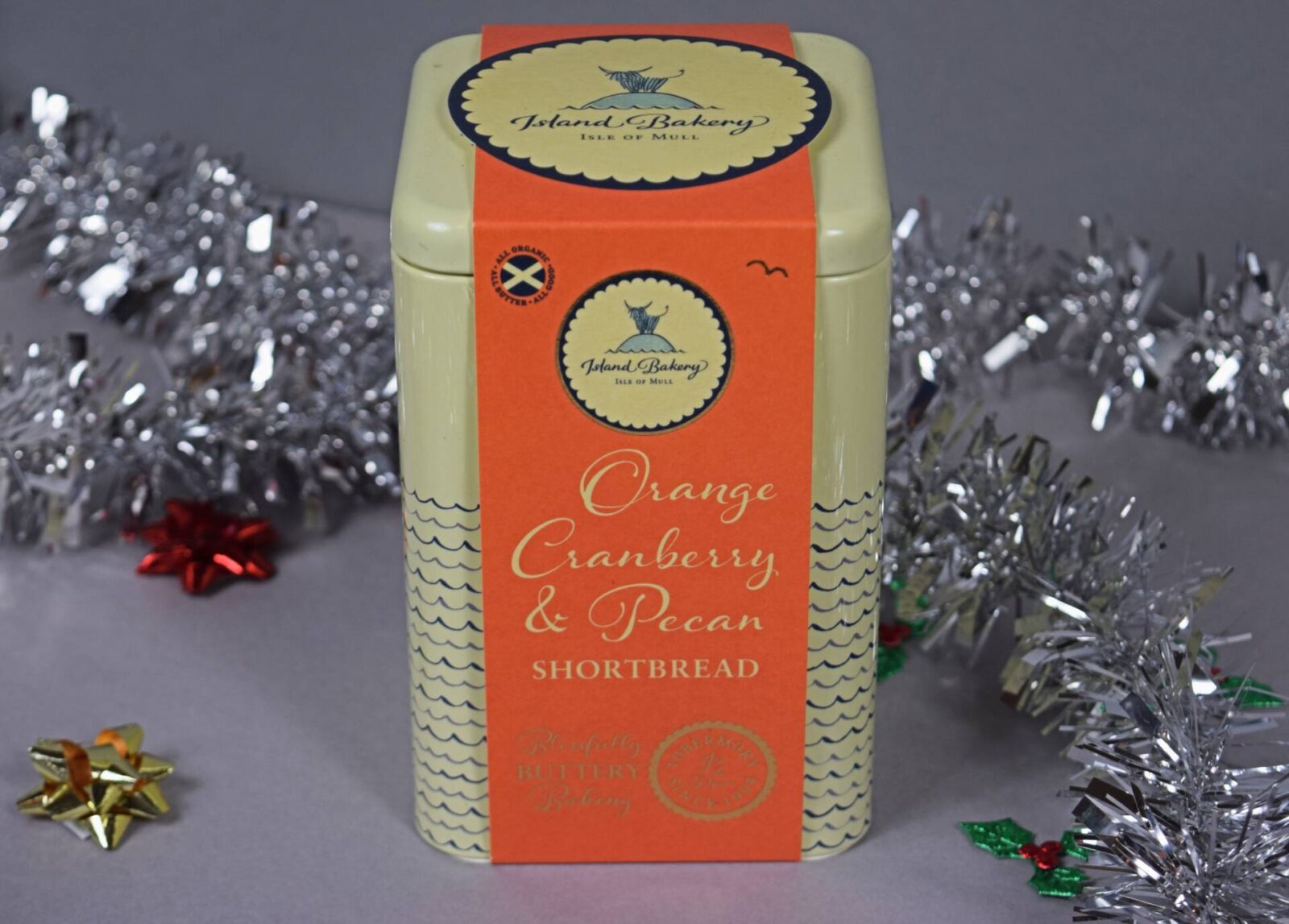 Natures Health Box sell a range of wonderful brands including beautifully packaged, tasty Scottish baked treats from Island Bakery. The company were establish ten years ago and sold just 4 different varieties. The Island Bakery Orange, Cranberry and Pecan shortbread comes in a pretty, reusable storage tine that would look great on any worktop.
The biscuits are made using natural oil extracted from orange zest which works perfectly with the crisp, sweet all butter short bread. They're perfectly suitable to gift on their own or would make a lovely addition to luxury Christmas hamper.
If you're buying for a dark chocolate fan, the Christmas Selection Boxes from Green & Blacks are brilliant. They're made using cocoa that has been ethically sourced and there are lots of different flavours to choose from. The Dark chocolate selection contains 4 individually wrapped 90g bars ( dark salted caramel, dark 70% chocolate, dark sea salt and dark mint chocolate). I really love the dark mint, I've already asked Santa for some more!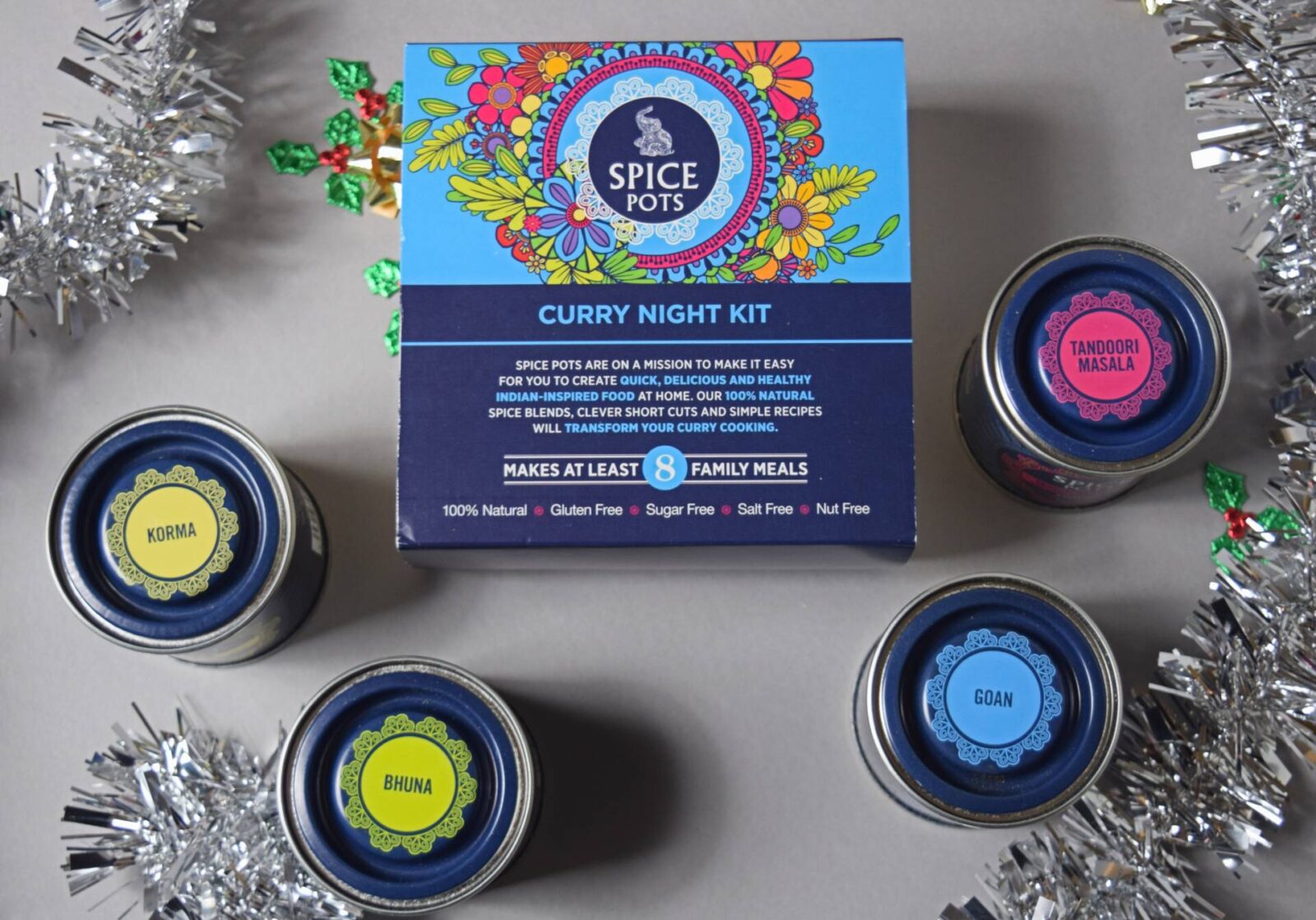 Spice Pots are a great gift idea for any foodie. The Curry Night kit contains 4 40g curry powders that can be used to create 8 different recipes. I love the eco, stylish packaging and this it looks like a unique gift idea.
The set contains Korma blend powder, Bhuna, Tandoori Masala and a Goan blend ( which is the hottest powder in the Spice Pots range) as well as a easy to follow recipe booklet containing the recipes for the 8 featured recipes. The powders are 100% natural, Gluten free, sugar free salt free and nut free so suitable for almost anyone that likes curry.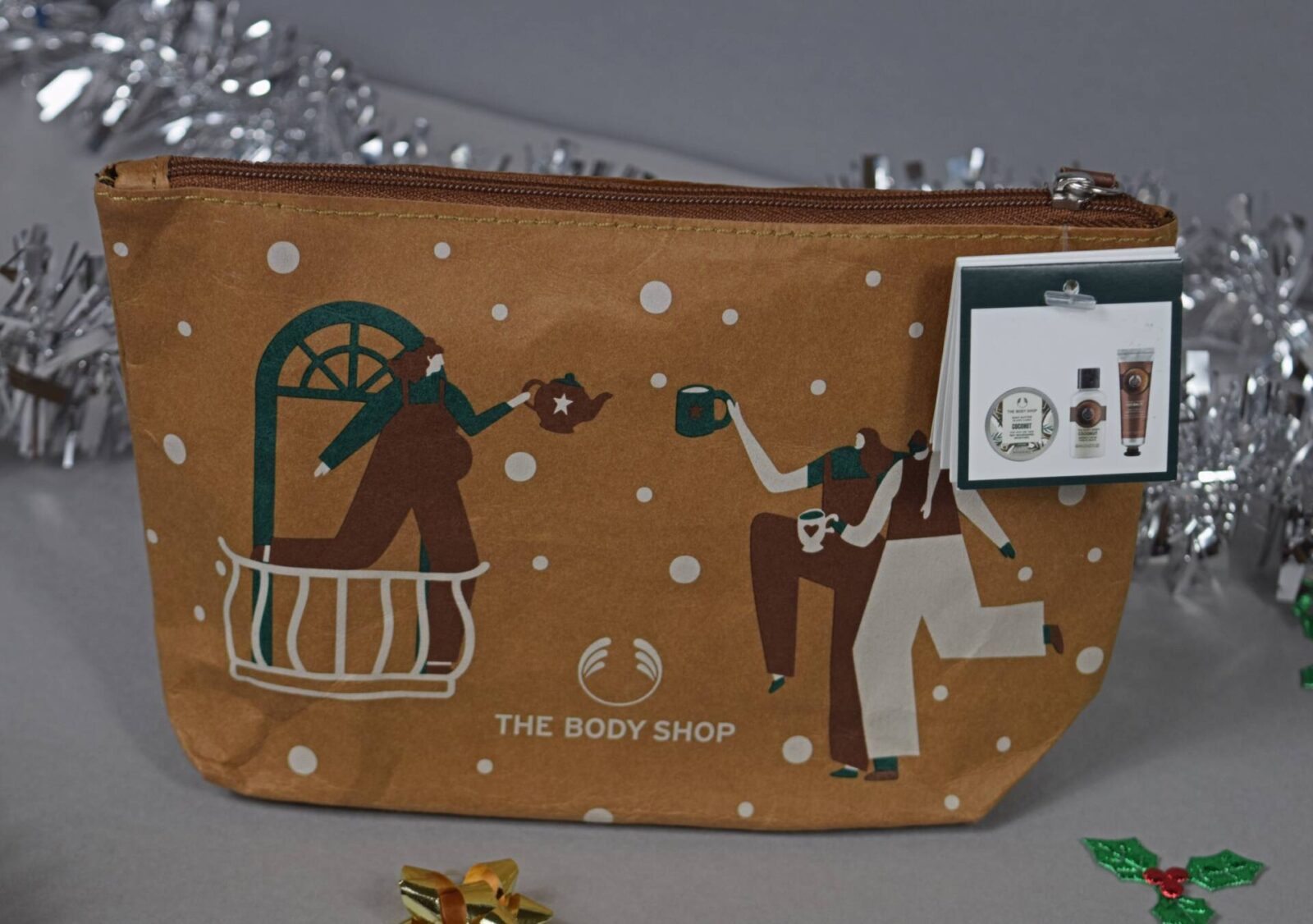 I love Body Shop products, I remember spending my pocket money on them when I was still at school. The Creamy and Dreamy set is a lovely purse friendly gift set. I'm sure it would also be a hit as a Secret Santa gift. The set comes in a pretty gift bag and contains 60ml coconut shower cream, 50ml coconut body butter and a 30ml coconut hand cream.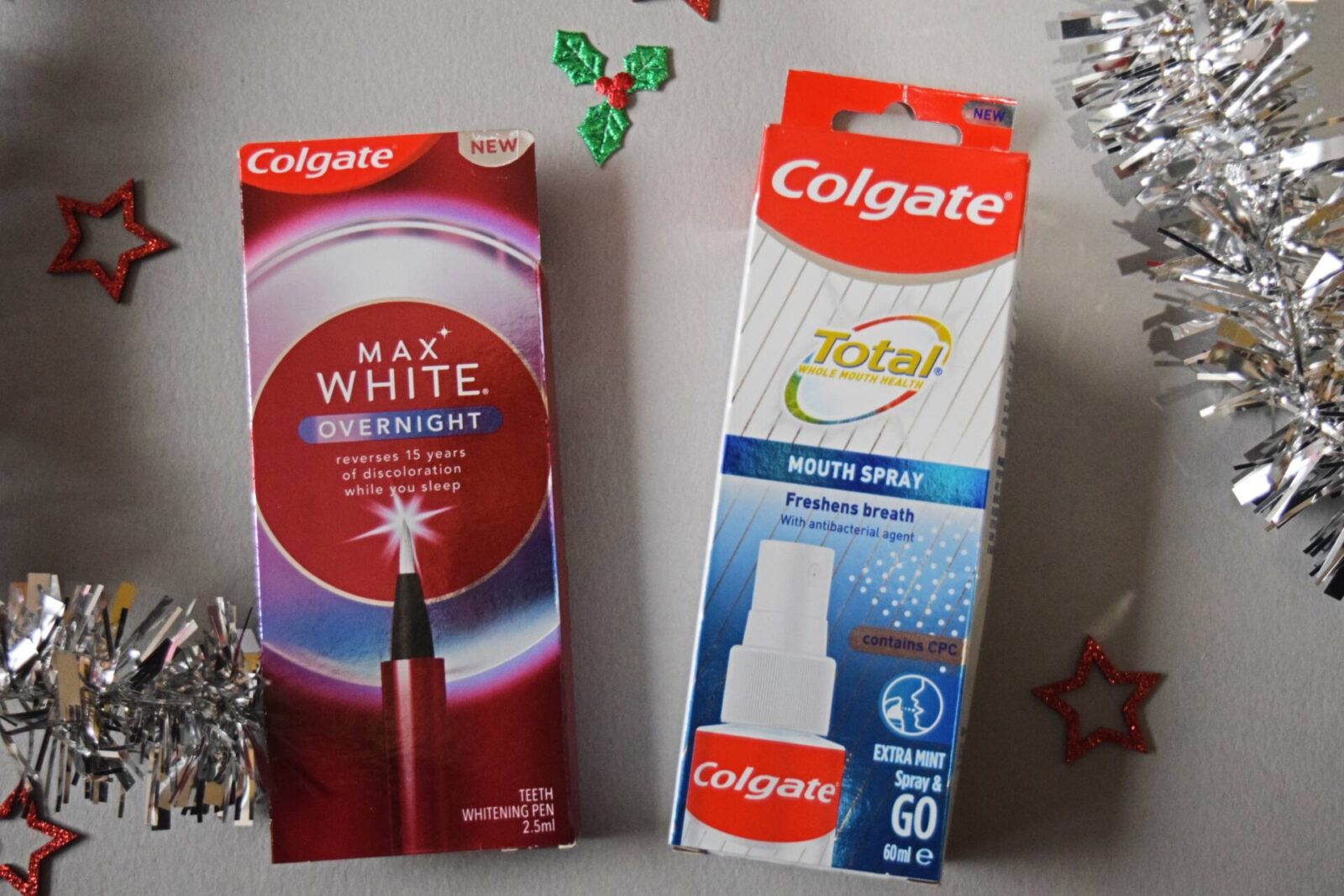 Who doesn't want gleaming white teeth?
Colgate have released the Max White overnight whitening pen. The pen is very easy to use, and contains highly effective, professional ingredients like Hydrogen Peroxide. It claims to reverse up to 15 years of discolouration in just 3 weeks. It's super easy to use, you simply dry your teeth, apply a thin layer of the Colgate Overnight whitening pen to your teeth and then dry the brush with a tissue. If used sparingly, the pen will last for 35 nightly treatments, I've been using it for a couple of weeks now and love how easy it is to apply. I have noticed a slight lift in the colour of my teeth, I am an avid coffee drinker so I am quite impressed. It would make a brilliant stocking filler for anyone who wants to upgrade their smile without spending a fortune.
The Colgate mouth spray is a nice added extra to add if you purchase the whitening pen, it which offers antibacterial mouth protection on the go. It freshens your breath and is simple alternative to mouth wash – perfect for throwing in your handbag or in the car.
Alphagreen sell a huge range of products that are suitable for self care and relaxation. The CBD Sample kit is a the perfect introduction to CBD products and would make a lovely gift this Christmas. The set contains two products from the CBD range – CBD Gummies and a bottle of 10% CBD oil. Buying the kit, saves £20 to what it would cost buying the products individually. The set is vegan friendly, organic, ethically sourced, forest friendly, THC free and contains no parabens or sulfates. The products are lab tested and produced within the UK.
This duo from Yawns make work perfectly with the Alphagreen sample pack to create a lovely self care package for the recipient. The day capsules will increased focus, clarity and energy while boosting your immune system – we all need a bit of that at this time of year! They contain 100% natural and organic ingredients and may help to reduced anxiety and depression. The night capsules are taken at bedtime and contain Valerian Root, Ashwagandha, Griffonia Seeds and black Pepper which are all said to have sleep inducing properties. The day and night capsules sound like the perfect combination to a happy day and a blissful night,
ARRAN Sense of Scotland sell a range of beautiful candles including the Citrus Woods candle set. ARRAN Sense of Scotland are known for their gorgeous home, bath and body care products which are all made on and inspired by the Isle of Arran in Scotland. Their products make the perfect, luxury gift.
The smell from the set of candles is instantly noticeable, despite their small size, they definitely pack a punch. Each candle has a different scent Amberwood, Cedarwood and Citrus, Just Grapefruit and Ultimate Fig. It's really hard to decide which is my favourite as they all smell amazing but I think the Grapefruit just pips the post. It has a fresh and vibrant aroma that you can smell as soon as you walk into the room ( even when it's not lit). It is a blend of lemon, orange and pink grapefruit, complemented by the fresh green of vetiver. I absolutely love it.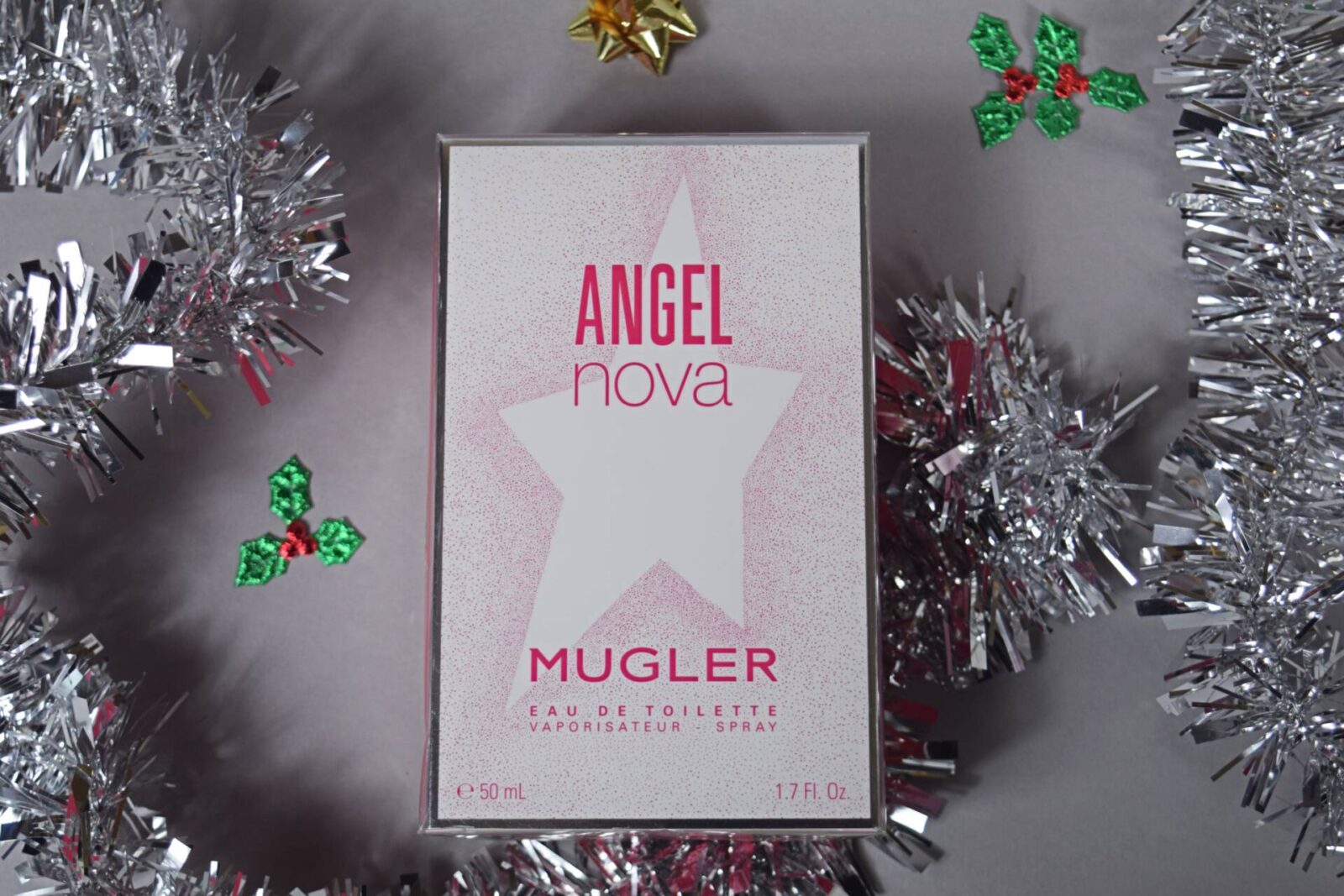 Mugler is always one of my go to brands for perfume gifts. Angel Nova is a relatively new scent and is a new favourite. It is a very sweet, feminine fragrance with hints of Lychee, rose oil and white magnolia and deep accents of Virginia Cedarwood oil.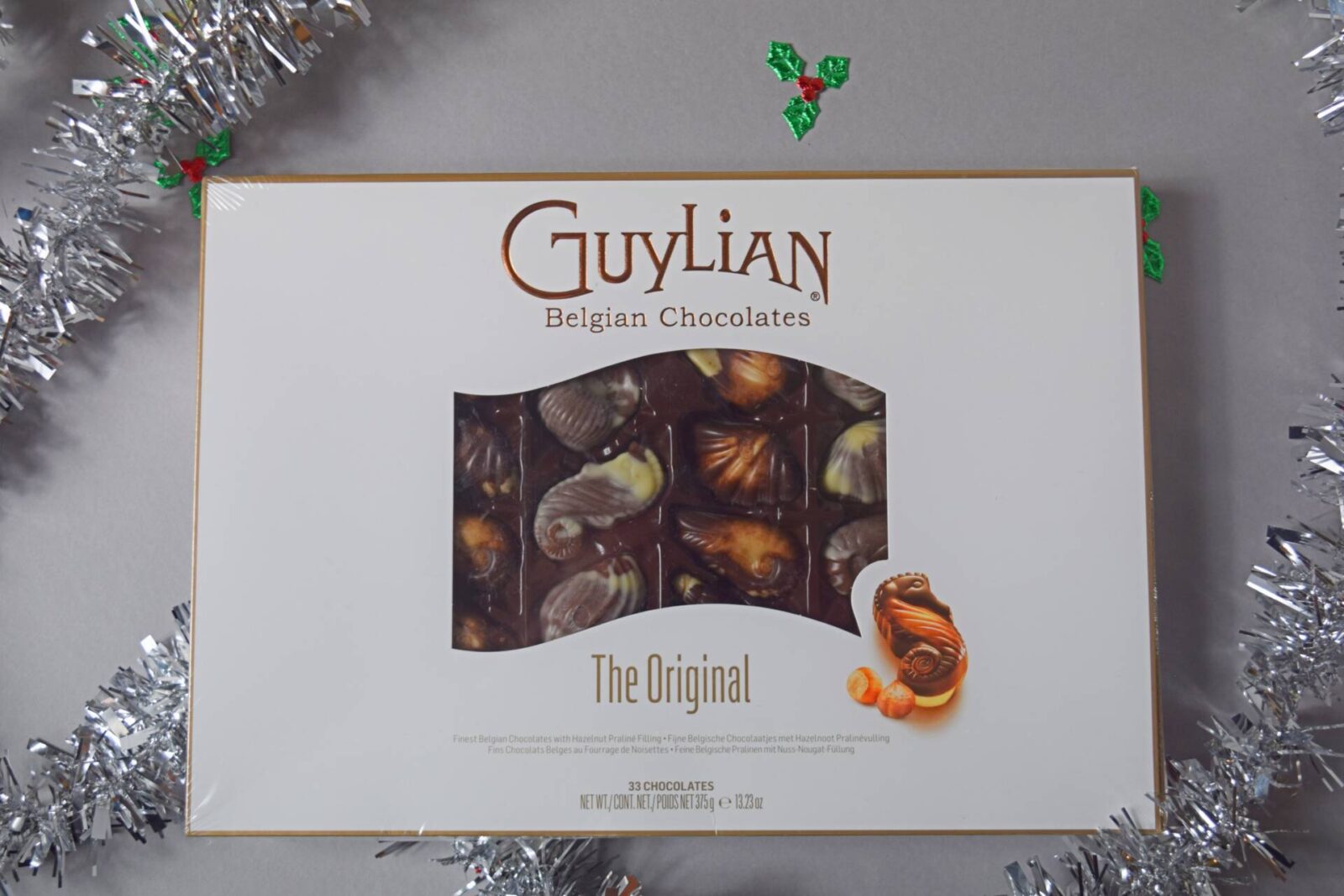 Chocolates always go down well in our house and Guylian is one of my go to brands. I absolutely love their seashells. They're made using the the finest Belgian chocolate and 100% pure cocoa butter. Guylian are a purse friendly brand and can be purchased at all major supermarkets, high street retailers and convenience stores.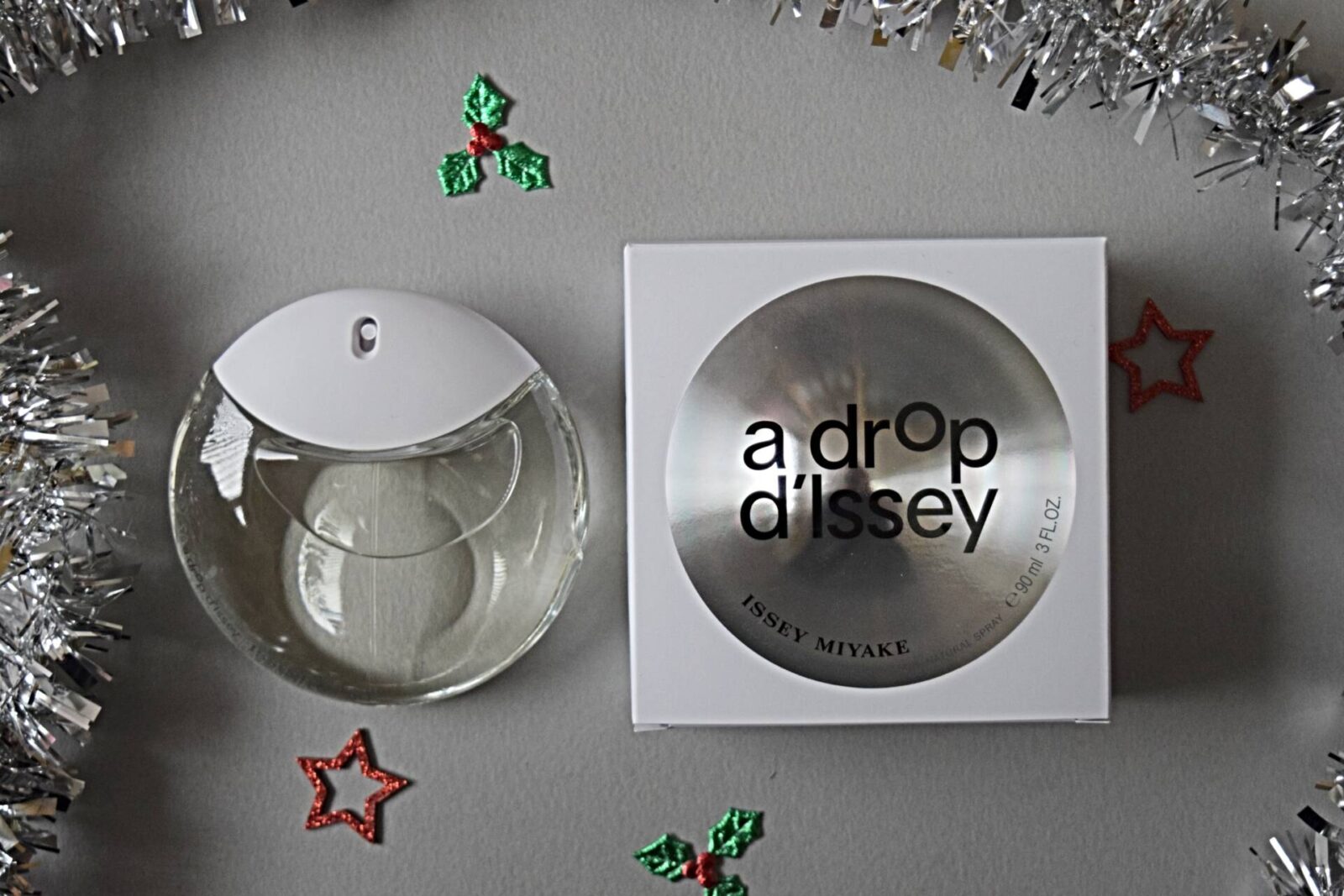 I absolutely love the smell of A Drop from Issey Miyake, it's a long lasting fresh scent that reminds me of a perfume from my younger years called Chloe Innocence.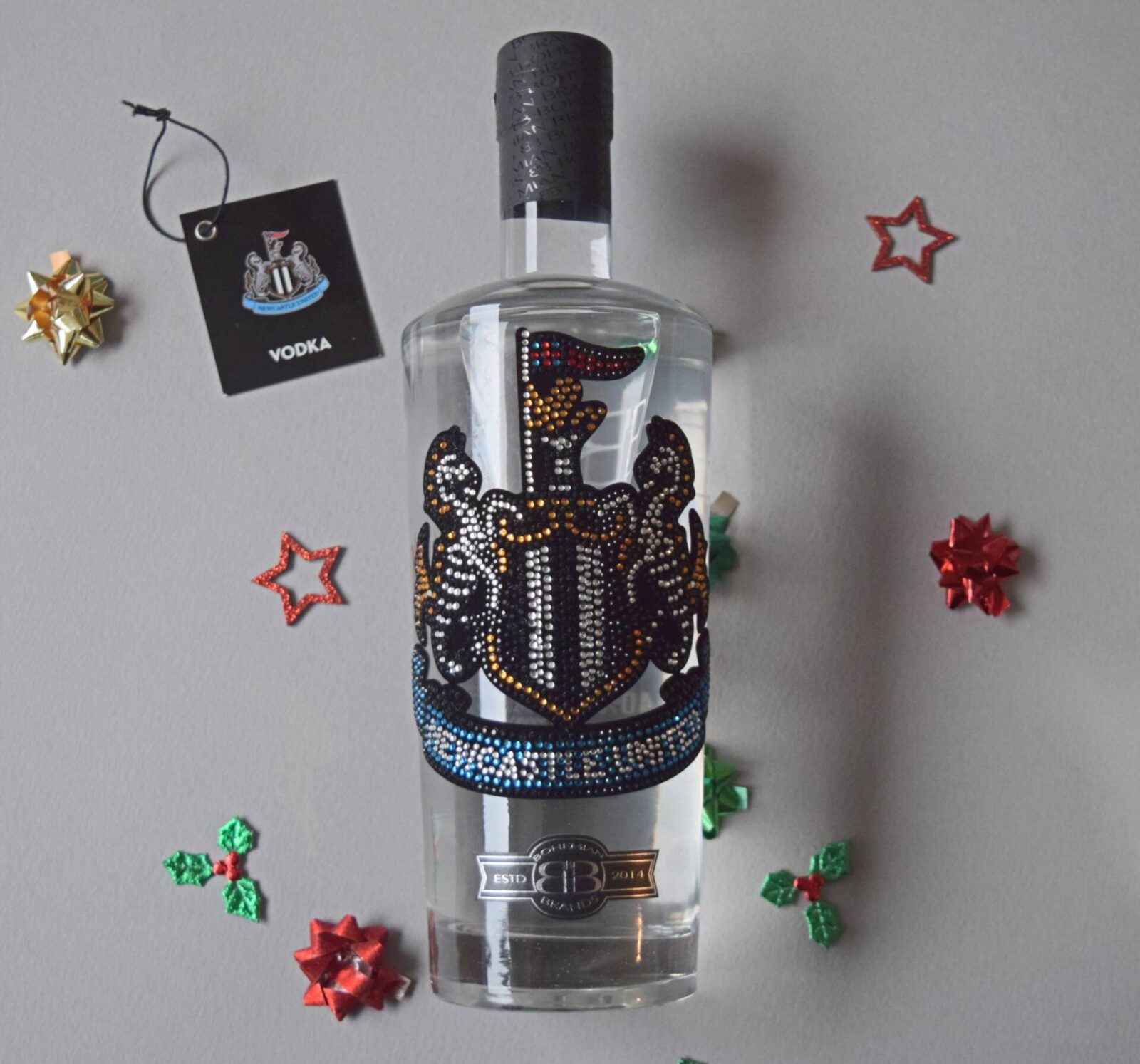 Buying for someone that loves alcohol and football? The unique Bohemian Brands Crystal Edition bottles are brilliant. Bohemian Craft is a Premium Vodka which is made from British grain alcohol in small batches. Vodka is made from 100% wheat and then distilled 5 times to create a delicious, smooth and rich Vodka. I don't drink a lot of Vodka as a rule but I really like this one, it goes down far too easily and tastes very pleasant neat too.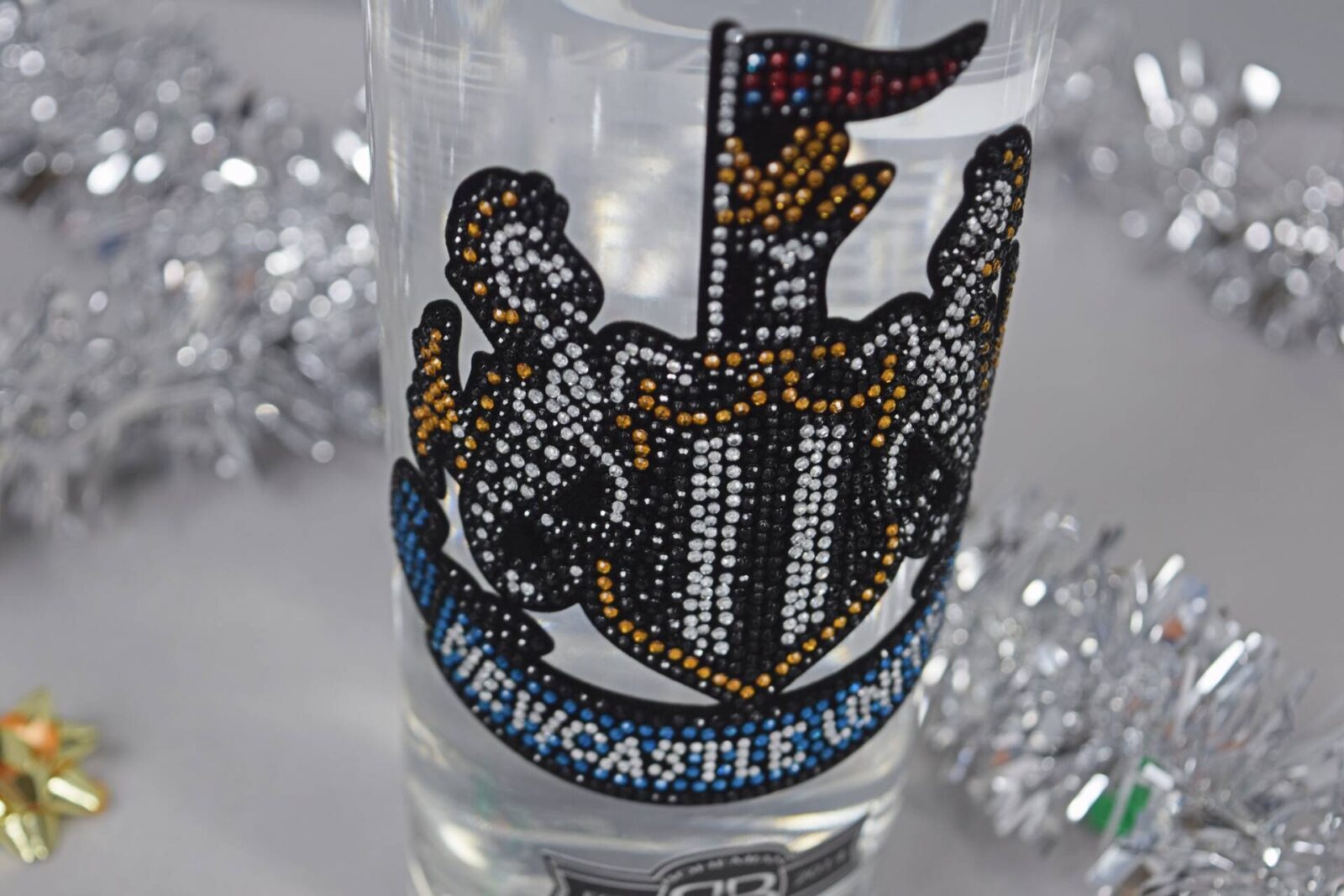 The Vodka and bottle is Officially Licensed Newcastle United FC merchandise so would make very unique gift this Christmas. The crystal logo looks very eye catching and the bottle is definitely one to keep once you've inevitably drank the Vodka inside. I think it will look brilliant with some battery powered lights inside once it's empty.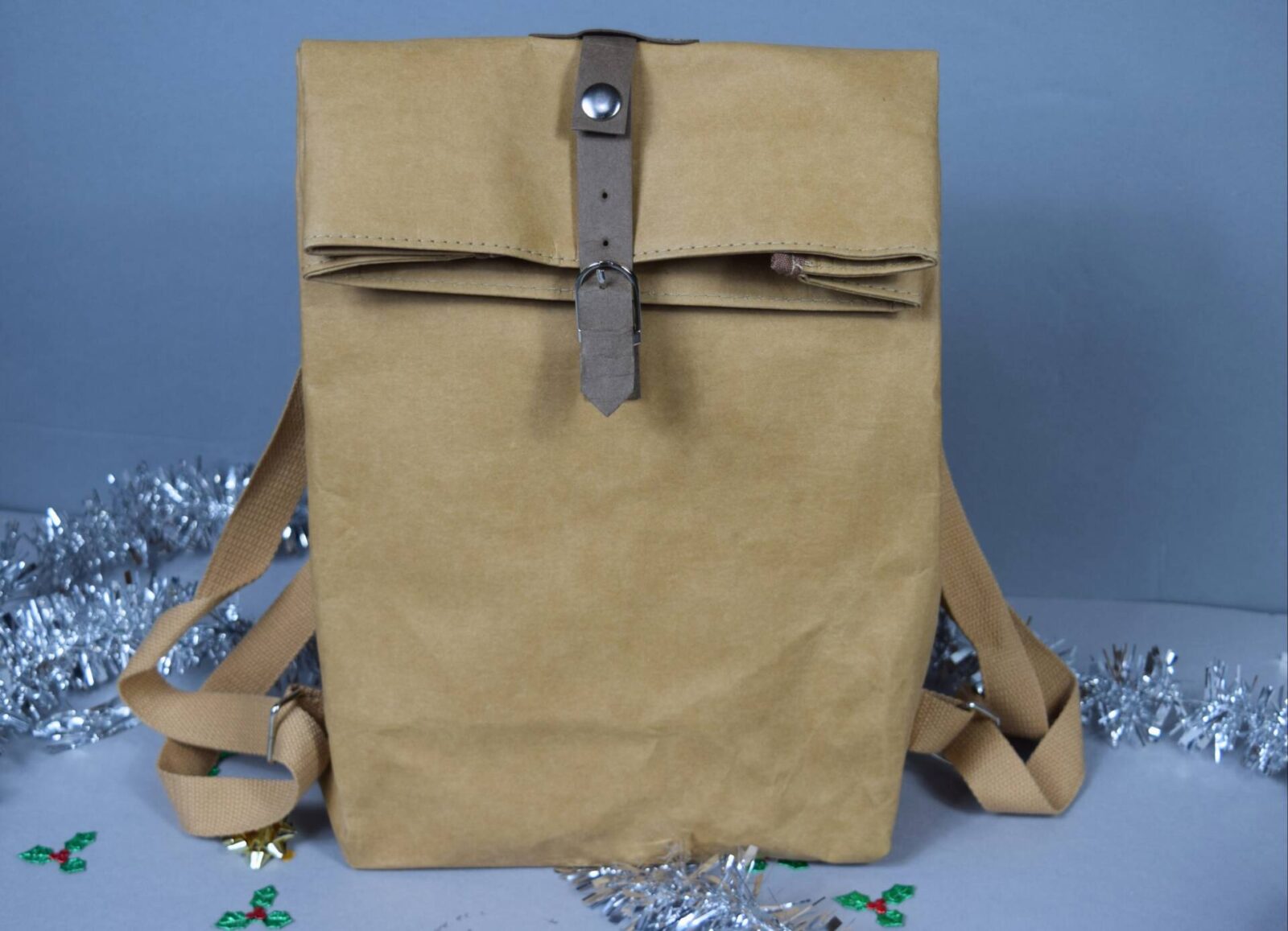 If you're buying for someone who prefers sustainable products, you can't go wrong with the Global WAKE bag.
The rucksack is 100% vegan and looks like it has brown paper finish. It's made from poly paper fibres which are spun and then bonded together to create the look of paper. Although it looks exactly like it's made from brown paper, it is very durable and the thickness feels very similar to leather.
The rucksack is brilliant, I love how it looks. It's waterproof, washable and is the perfect size for your belongings. The cotton straps are full adjustable so the bag can be used by an adult or child. I think this would make a brilliant gift for a teenager or anyone who wants to make sustainable changes to their life.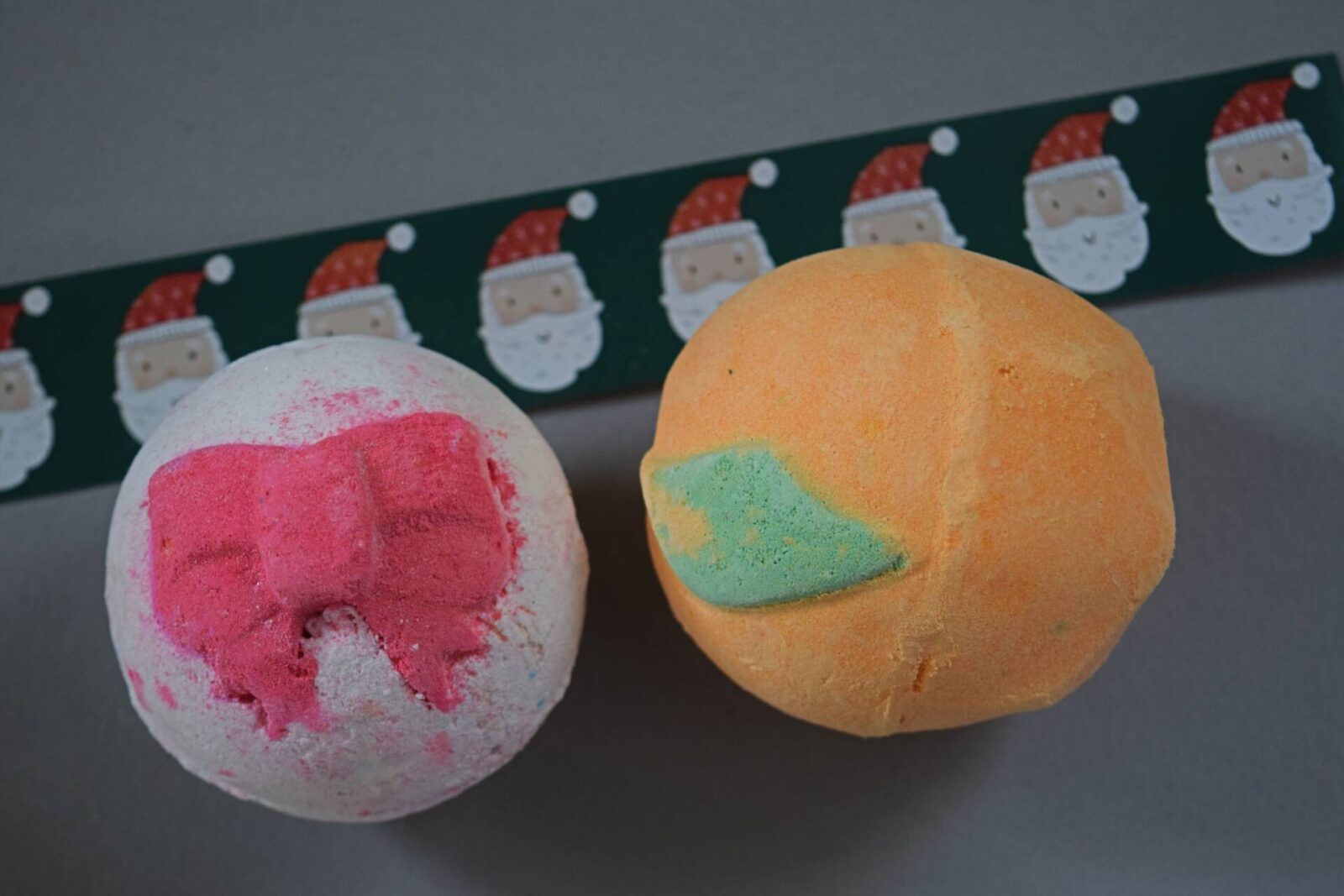 Who doesn't love LUSH at Christmas time!? I think Lush products make fab gifts for anyone. My 67 year old Mam loves them just as much as the kids do. I'd love to see a couple of their amazing bath bombs in my own stocking this year!
I hope this has helped give you some unique gift ideas for Christmas this year.