Product sample sent in return for a review
Now we're starting to spend more time away from home again, home security feels even more important. We have a basic security system but should really increase the amount of cameras we have. We were broken into a few years ago ago and feeling safe and protected is very important to us.
I was recently sent a SimpliSafe SimpliCam to try out and it's probably one of the easiest things I'v ever set up.
SimpliSafe, the company behind the SimpliCam provide DIY home security system that is a self-installed and self-maintained alarm.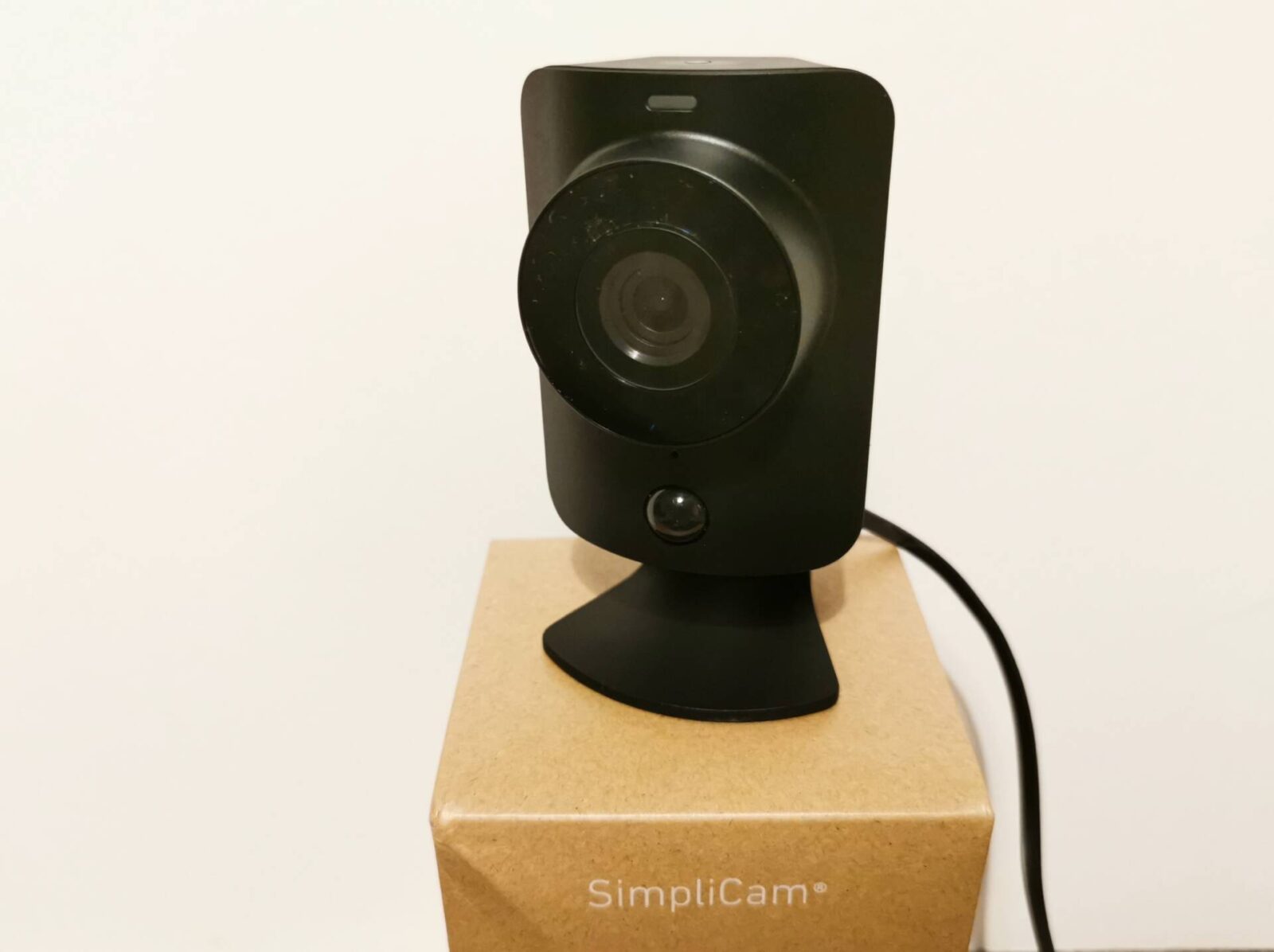 Setting it up
I am absolutely useless when it comes to setting up technology. Unless it comes out of it's packaging and works straight away, I leave it for my husband to sort out. However, I actually managed to set up the SimpliCam with ease.
There's no drilling, wiring or need for any tools. It just needs plugging in, positioning and your Simplisafe account setting up. You can set up the account online using a phone or computer or you can download the SimpliSafe app from either Apple or Android free of charge. All you need to create your account is an email address and a password of your choice.
Once you've plugged in the camera, the app and the camera itself guide you through the set up. To ensure everything is set up correctly, a QR code appears on the app which you then scan with the camera. Once that's done, set up is complete. Obviously, you do need a smartphone for the app and camera to work which is worth noting if you're buying to install for older relatives.
How it works
The SimpliCam comes with HD video monitoring, and intruder and motion alerts. It only records when it detects motion, in 60 second clips. To have this capability though, you either need to sign up to the camera only plan which is £4.99 per month or the Pro Premium plan which is £19.99 per month.
If you don't want to pay a monthly subscription you can buy the SimpliCam for £49 and then have access to your live feed 24/7. You also get two way audio which means you can hear sound from within your home via your smartphone and also speak into your home and motion detection that sends a notification to your smartphone if the sensors detect motion within your home.
Features
The SimpliCam has a 120 degree field of vision as well as night vision. It has a nice clear picture with a resolution of 720p as standard but you can lower it to 480p if required.
The SimpliCam has a clever built in intelligent detection algorithm that detects the unique heat signature of humans so you camera will only be alerted by humans rather than your pets or if used outside, the weather or trees.
The camera has video encryption of 256bt which is the same level that banks have to protect your data.
You can turn off the coloured light indicator on the camera via the app, and coupled with the night vision and fact that one of us has a phone with us most of the time it is perfect.
The camera has a privacy setting which can be activated via the app and activates a stainless steel shutter. This is a good feature if you are looking at installing it in a bedroom so you know it is not capturing and recording images of you getting dressed for example. Even though the stream is encoded it feels safer knowing that there is physically no way of any images getting into the wrong hands.
We've found the SimpliCam useful for both use as a security camera and also a baby monitor. It's very light and easy to move around so has alleviated the need to have two separate devices for us.
The camera
The camera has a nice clear picture via the app and has very little delay which is reassuring, knowing what you see is happening in real time.
The SimpliCam can also be used outside with and additional outdoor kit ( extra cost). It includes a weatherized wet suit to keep out rain, snow and dust, plus a 7.62m power cable so you can keep it running day and night. The camera works from -20 to 45.6ºC so it's suitable for all weather condition.
Overall
We really like the SimpliCam. It's very easy to use, looks none offensive and is surprisingly effective considering it's budget cost. I would definitely recommend the SimpliSafe range to anyone looking for a simple, easy to use home security system.
* Produc sent in return for an honest review.