Last week I was kindly invited to a bloggers Christmas shopping event at The Bridges in Sunderland. The Bridges isn't too far for me and I often pop through for a wander round the shops, it always feels more personal and friendly than some of the larger shopping centres in our area.
We met up at the Customer Service desk where we were each given a goody bag and split up into groups of four. My group consisted of myself and 3 lovely ladies –Alice, Kayleigh and Tor.
Our first stop was Lush. I'm a huge fan of Lush and have been since way back in the Cosmetics to Go day. I love their amazing products,their involvement with ethical campaigns and commitment to protecting people, animals and the planet, it doesn't hurt that my Hubby works there too!
During our Lush stop we were able to check out their great range of Christmas products and sample some of their best sellers. Lush is the perfect place to buy Christmas gifts, not only are products fab, many of them can be bought pre wrapped in the most amazing packaging – ideal for those who had an aversion to Christmas shopping and a fear of sellotape!
While we were in the Lush store we were able to make our own Butter Bear bath bomb to take home. Butter Ball and Butter Bear (Butter Ball's festive counterpart) are very high up on my list of favourite Lush products. They smell of soothing cocoa powder, calming ylang ylang and help you drift away into stress free sea of peace.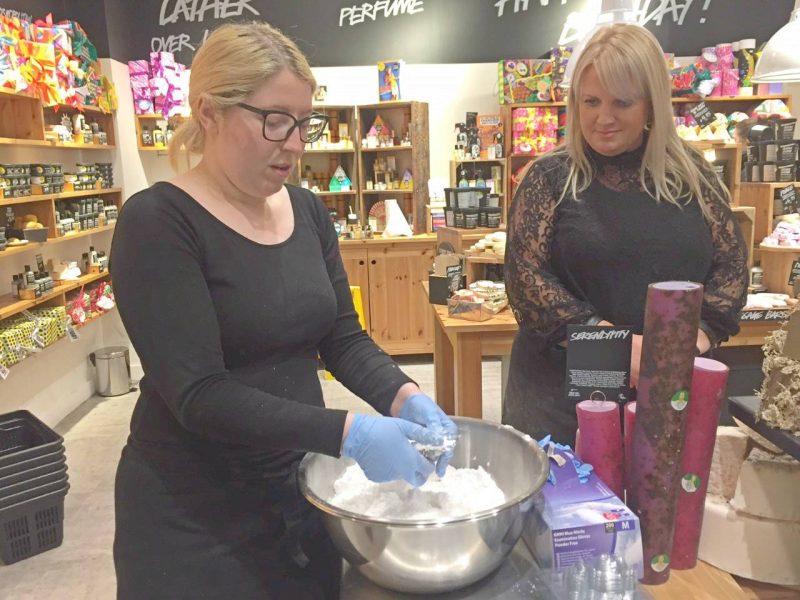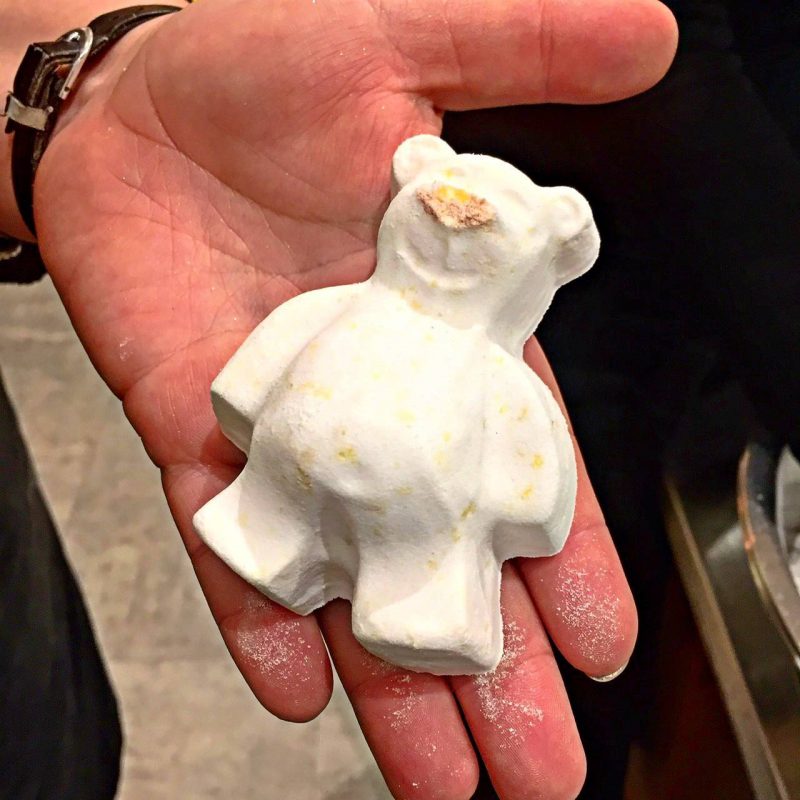 Some of my favourite products from the Christmas range are the Father Christmas bath bomb and The Magic Of Christmas reuseable bubble bar ( you won't smell anything nicer this Christmas!) they're both perfect to get you in the festive mood, just make sure you stock up before they disappear off the shelves when Christmas is over.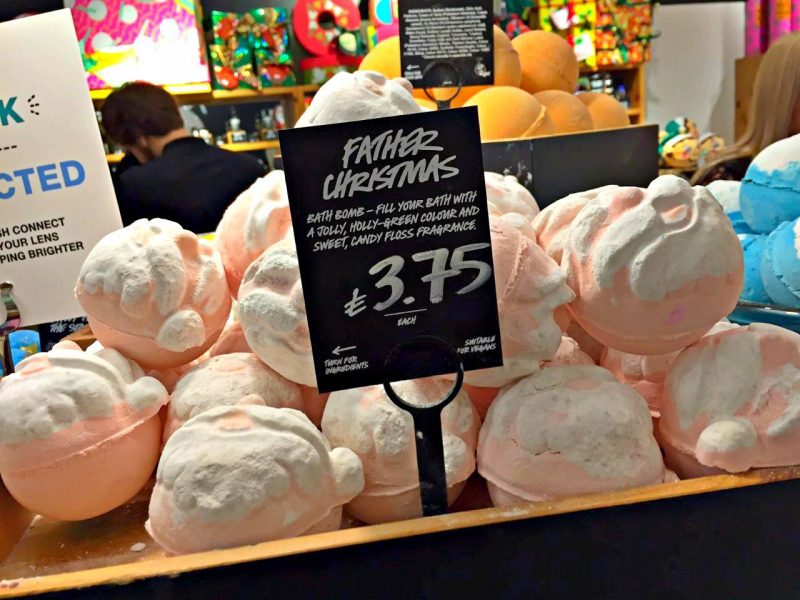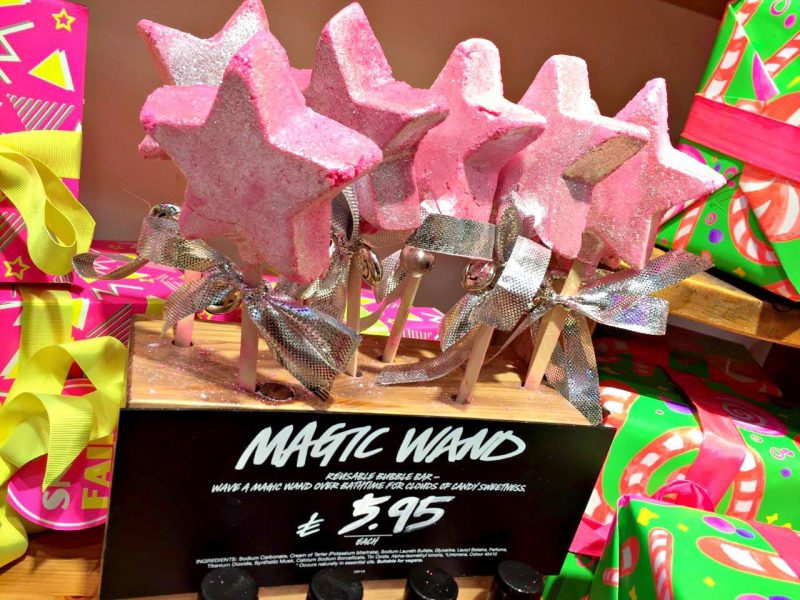 Next up was a trip to Debenhams to check out the Estee Lauder counter. I chatted to the lovely Laura who gave me some great tips on products to use and a quick skin analysis.
I always have a slight fear of beauty counters but Laura was lovely and put me at ease straight away. I use quite a bit of Estee Lauder make up already but hadn't used any of their skincare products so it was interesting hear more about them. I was given some samples to try out and I've become a huge fan of the Micro Essence treatment lotion, so I'll definitely be picking up some other products when pay day comes around.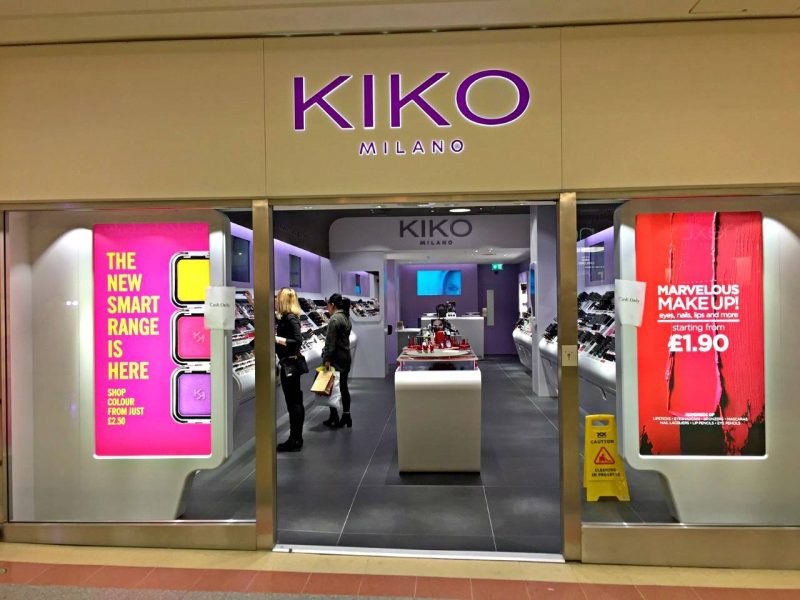 Next one on our list was Kiko which has only recently opened up in Sunderland. Kiko sell a huge range of affordable make up products. I'll definately be back to try out some of their lip colours, I could see some vibrant reds for around the £10 mark which is absolutely fab.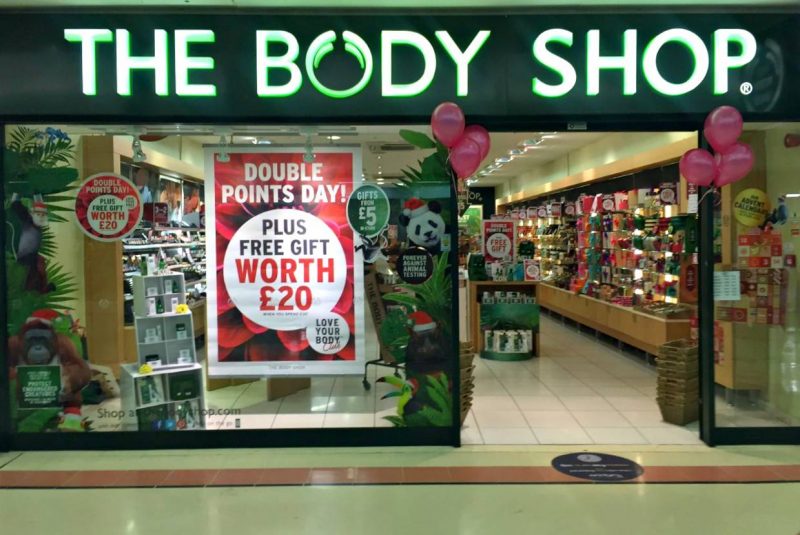 After Kiko we headed to The Body Shop where we checked out their lovely Christmas range and their super cute 'Reggie' monkeys.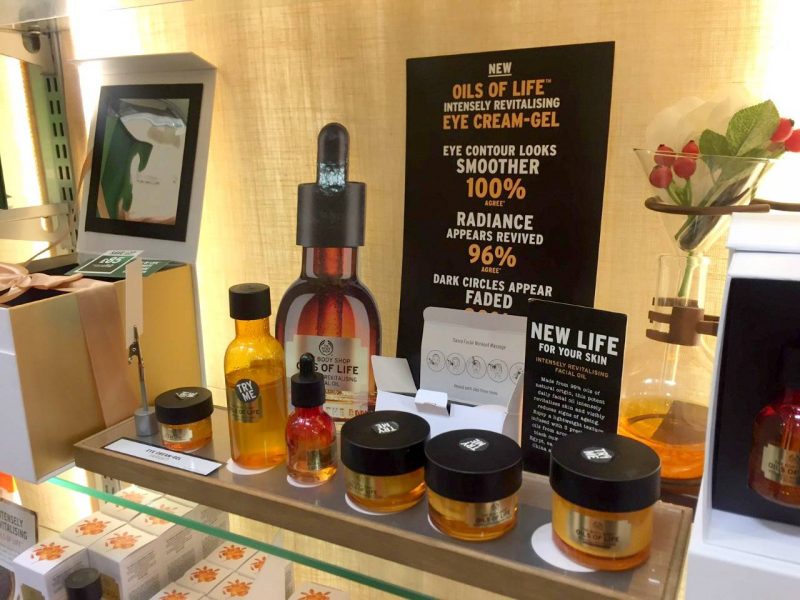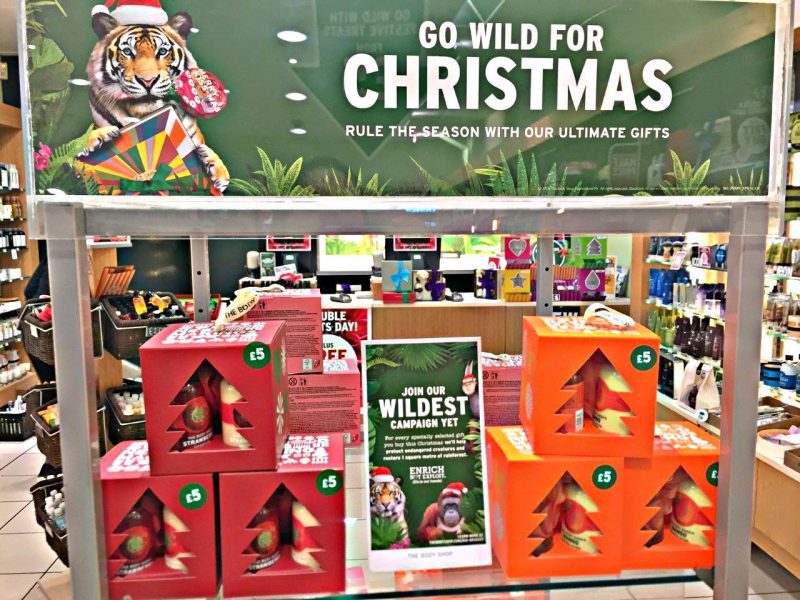 Reggie is a Red-Shanked Douc and lives in the Khe Nuoc Trong forest in Vietnam. The Body Shop are committed helping with their Bio-Bridge campaign which is to help to protect and regenerate 75 million square metres of habitat and help communities in biodiversity hotspots like Reggie's and a donation is given when certain products are purchased in each Body Shop store. I love another reason to buy great products!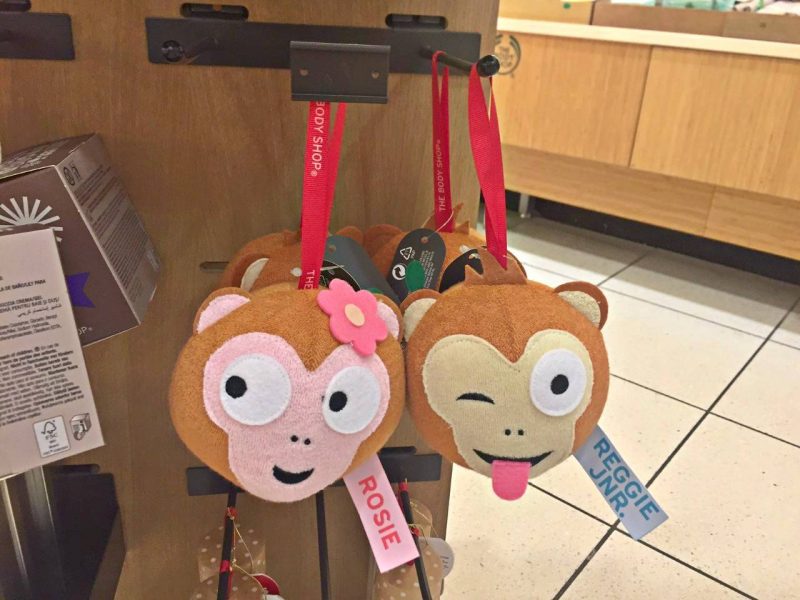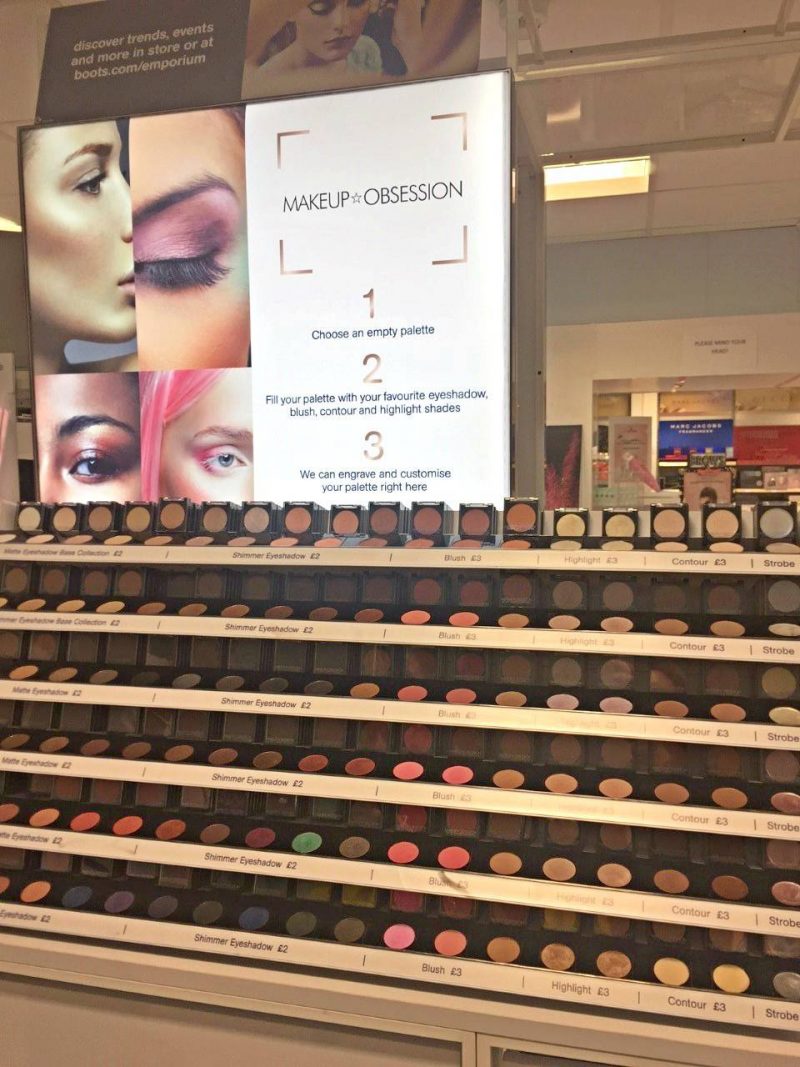 Last stop of the night was Boots and their new Emporium. We should have also visited the No 7 counter but sadly we ran out of time. We did manage to check out the Emporium and it's fantastic machine that can personalise make up brushes and pallettes and even create personalised photos for branded products like Soap and Glory and Sanctuary.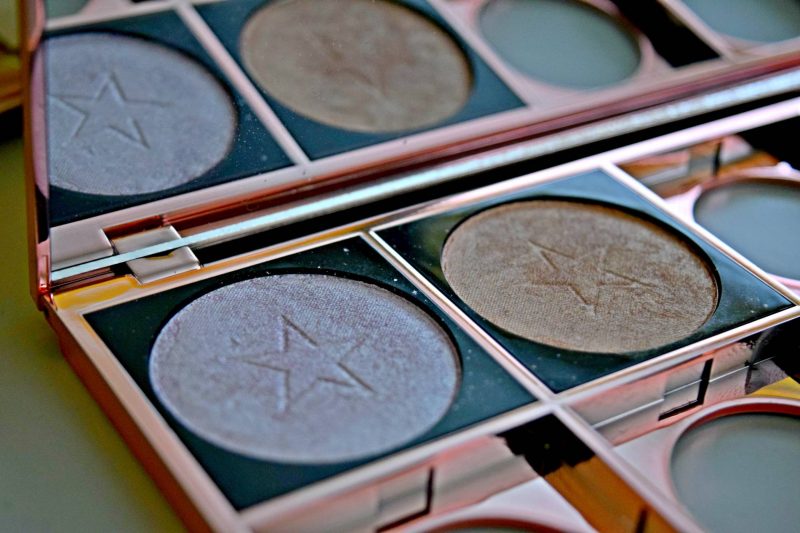 I also discovered the amazing new Make Up Obsession range. With eyeshadows costing just £2 and strobes, blushers and contouring products just £3 it's such a purse friendly range. Although the products cost very little, the quality is amazing. The pigment is really strong and I'm already a huge fan. Each blogger was gifted a £10 voucher in their goodie bag and I spent mine on a palette and two highlighters from the range – I'm so in love with them.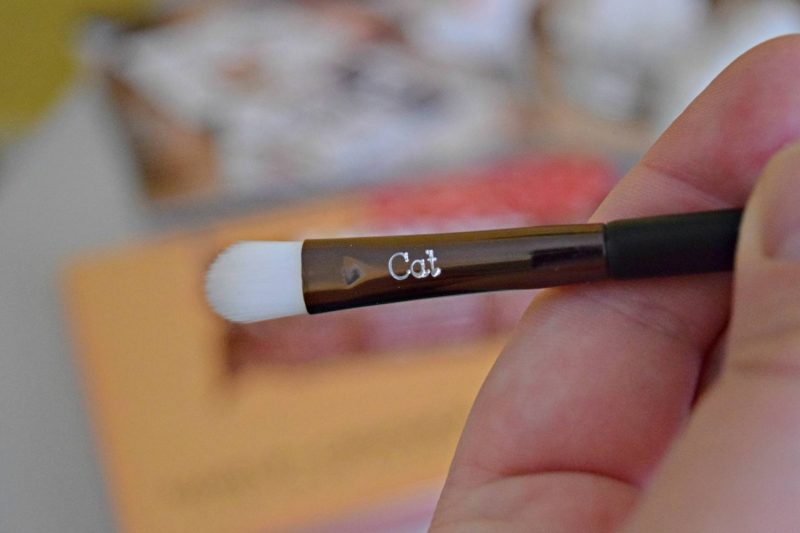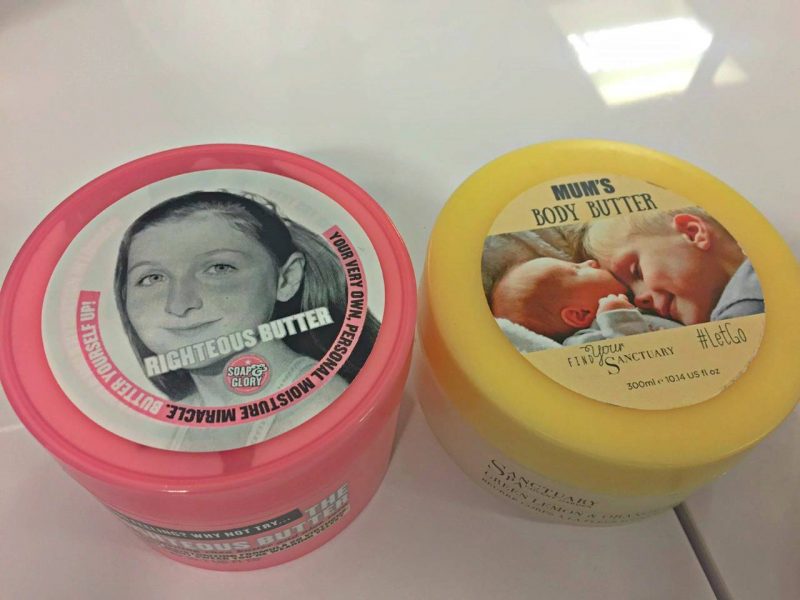 The Bridges is open until 8pm on a Thursday evening and parking is free after 5:30pm. Their Christmas opening hours start on 12th December and they'll be open until 8pm Monday to Friday, 9am-5.30pm on a Saturday and 11am-5pm on a Saturday.
There are plenty of shops to pick out some great gifts for your loved ones and of course plenty of places too grab something to eat and drink if you need to take a break from shopping.