Earlier this week we were invited to watch a child friendly, sensory play called Dough! at Gateshead Central Library.
Dough! was created by Olivia Furber and Creative Scene and explores the ways life can be filled with colour and beauty, we just have to step outside of the beige world we're used too.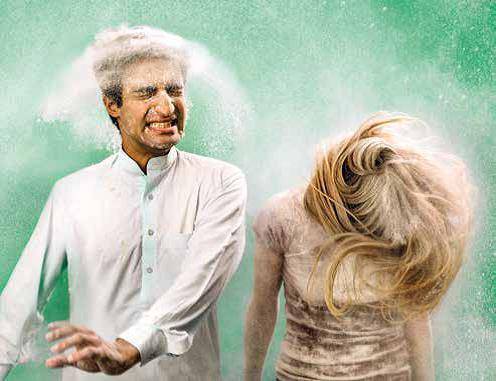 The play was being shown in the Caedmon Hall within the library which is a lovely little venue with tiered seats and plenty of floor space.
Children were welcome to sit on the floor independently in front of the production on comfy cushions whilst adults could sit more comfortable in the theatre style seats.
As soon as we walked into the Caedmon Hall we could smell bread which I think was a nice way to introduce the theme of the play.
The cast was kept to a minimum with just three members : – Azad who is the bakery owner, Frankie who works in the cardboard box factory and a lady who sings enchantingly in both English and Urdu. She also plays the guitar and I suppose is the narrator of the story, although she doesn't speak.
The cast of the play were on the main floor of the room with a small 'set' which featured a cupboard in which Frankie slept, a bakery counter and workshop and a small area in the centre in which the narrator sat.
The story starts off by introducing Frankie who works in a cardboard factory, doing what appears to be a very mundane job. Once day she delivers packages to a package to Azad, the bakery owner. Azad teaches Frankie how to make things from dough and she is excited and interested in the range of new smells, textures and tastes.
Azad and Frankie become friends, play together, have fun and bake tasty treats from dough to share with each other. During the performance simple set is changed round to depict both a Scarborough beach hut and a Pakistani house. I love how the focus is on the performance and the sensory aspect rather than complex backgrounds and outfits.
After the performance, children were encouraged to take of their shoes and touch and play with bowls of dough. The cast of the show moved around the group of children, interacting with them and talking about the show and the dough.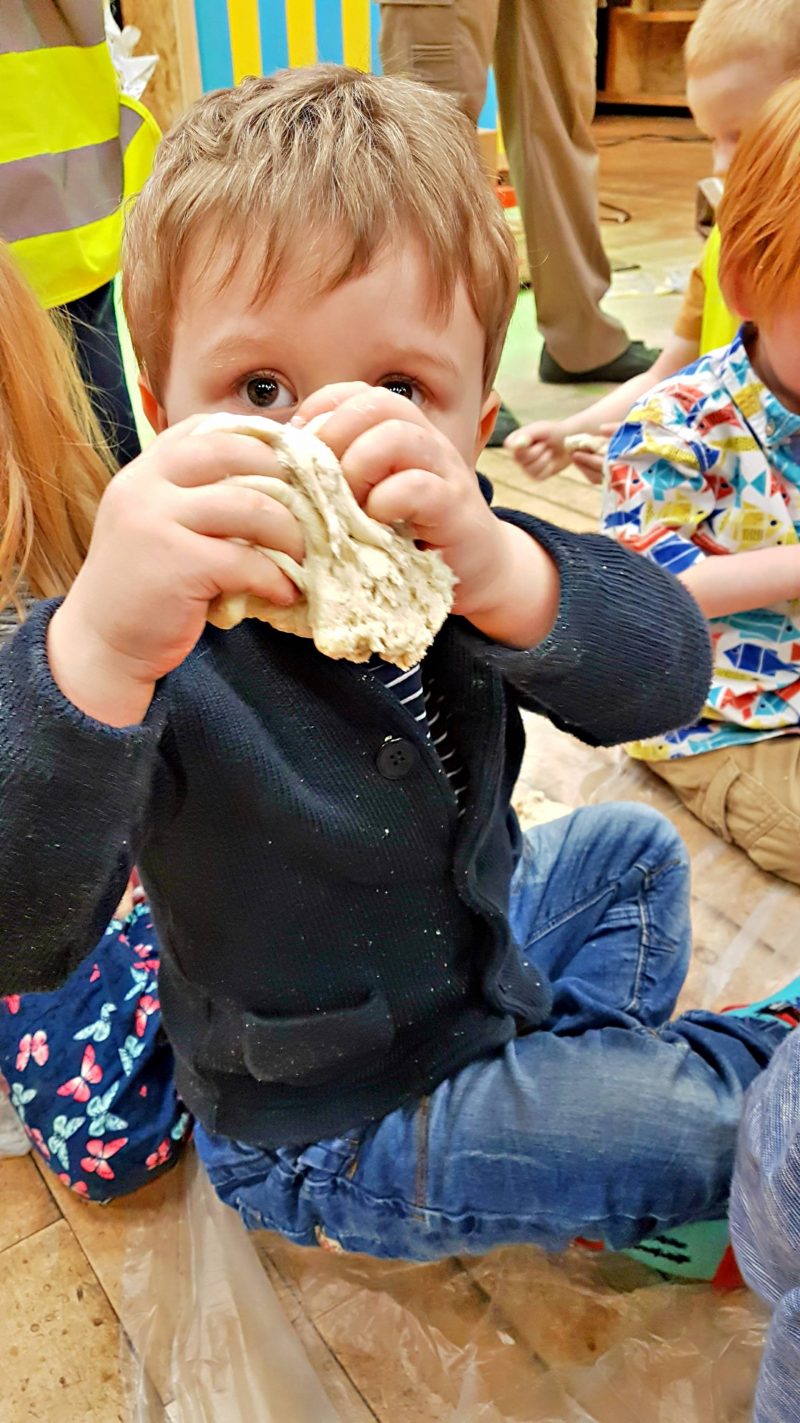 There are some funny moments for children during the performance, with fits of giggles every time dough was thrown or a mess was made on stage. The little man laughed his little heart out and clearly enjoyed the show, particularly enjoying the interaction at the end.
The performance is aimed at children between the ages of 3 and 8, though I think it's probably more suited for 3 to 5.
* Our tickets were complimentary.