If you follow me on Twitter you'll know I'm currently trialing a 'Low Carb' diet from Body Chef. I've wanted to lose weight for a while but have really struggled with motivation, preparation and will power so when Body Chef offered to help, I jumped at the chance.
Who are Body Chef?
For those of you that don't know, Body Chef are an online company who offer a wide range of diets that are delivered directly to your door.
The plans
There are 24 plans to choose from on the Body Chef website, including low Gluten Free, low carb, Superfood and 5:2. The menu's can be customised and certain foods excluded and added to an exclusion list if you don't want them to appear in your menu again. Each plan contains all of daily food you need other than milk (if you wish to include it).
For the last two weeks I've been trying out their Low Carb diet with a daily calorie intake of 1600. I really struggle with carbs (why do bread and potatoes taste so nice?) so I was instantly drawn to that plan as I was scrolling through the website.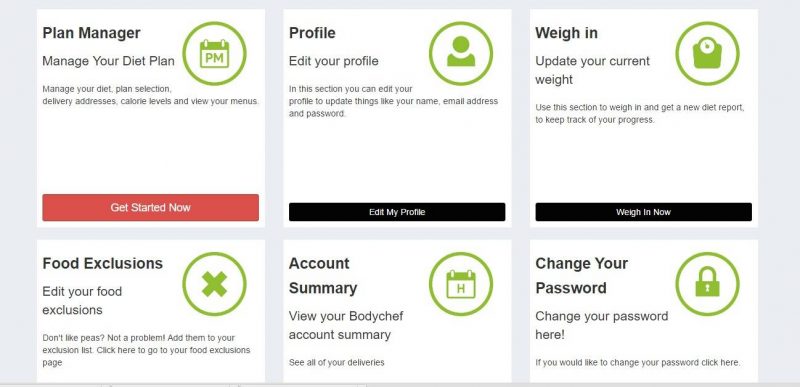 How does it work?
Setting up your online account is easy. You need to add your height, weight and activity level so Bodychef can suggest your calorie intake. You can obviously change the calorie levels yourself but I was happy to stick with the 1600.
Once you've created your online profile you choose your diet, make any changes you need and then place your order.
One the morning of your delivery day you'll recieve and email with a 1 hour delivery window. Although that does mean you'll need to be at home on delivery day, you only need to be there for that hour when your delivery will arrive.
Your food items are delivered on a Tuesday and a Friday (if you're doing the full time plan) and despite my initial concerns were packaged extremely well. The box is packed with frozen blocks which keeps the food fresh and chilled. As well as the food, the box contains a printed menu which also includes cooking instructions and nutritional information.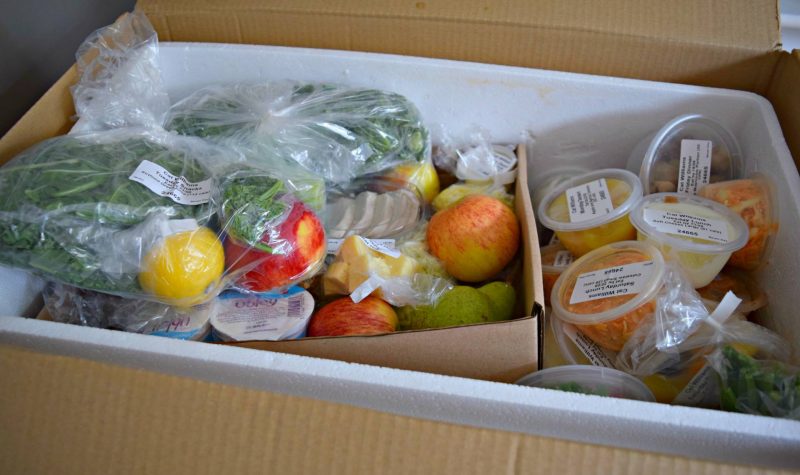 What do I think?
I honestly can't rave about it enough. From the delivery to table, everything has been fab so far. I'm really surprised by how easy I've found the diet, it's without a doubt the easiest diet I've ever tried and I love the fact there's no prep at all (for me anyway). The food is delicious, cooking times are minimum and the hand little menu sheet can be stuck on the fridge and satisfies the organisation freak inside me.
If you're like me, you'll want to see pictures! Here are some of the meals I've enjoyed from the Low Carb Body Chef plan.
Breakfasts

I've always struggled with breakfasts. If I eat any, it's usually toast or a breakfast bar. Since starting my Body Chef trial I've been eating things like smoked salmon and soft cheese, granola with blueberries and yogurt and even pancakes with strawberries. Having breakfast means I'm full and less likely to pick at unhealthy things.
Lunches

Lunches, especially if I'm at work tend to be a sandwich or a jacket potato. I've been eating tuna, lots of salads and the most delicious feta cheese spread with oakcakes.
Dinners
The dinners are amazing. They're really filling and the portion sizes are really impressive. I loved the African stew and the Creamy Tarragon chicken with asparagus. Hubby and the little man have been very jealous watching me eat on an evening with them.
Desserts

I love that you get to eat dessert after your evening meal. The chocolate mouse is so delicious and I could happily eat it for every meal.
Snacks
You're also able to snack between meals. The snacks are usually nuts or fruit and I have found a new addiction to dates.
Weightloss after 2 weeks on plan
In my first two weeks on Body Chef I have lost 4lb. I had expected to loose a little more purely because I have a lot of weight to lose but at the same time it's reassuring that I'm loosing weight and much more likely to stay off if I lose at a slower rate.
Next week as well as recording my weightloss I'm going to keep a record of inches lost.
Have you ever tried Body Chef?
*I am currently trialing a Body Chef diet and will be featuring fortnightly weightloss posts.