The little man absolutely loves his wooden railway and has various trains, buildings and bridges to go with it. He loves to play with it in the house and always asks if he can take it away with us when we go on trips away. We usually end up throwing a few pieces of track and a handful of trains into a carrier bag but now we have the fab Brio 'My First Railway Take Along Set' we'll be able to transport out track much more easily.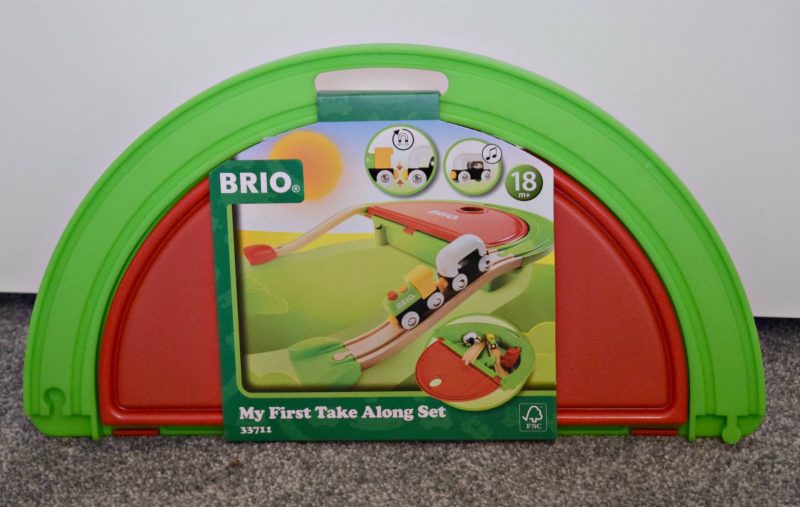 The My First Railway Take Along Set is suitable for children aged 18 months upwards and like all of Brio's wooden toys, is made from FSC® certified wood.
The set includes a sturdy, brightly coloured carry case which doubles up as part of the track, My First Engine with bell wagon, two wooden track pieces and and two plastic ramps.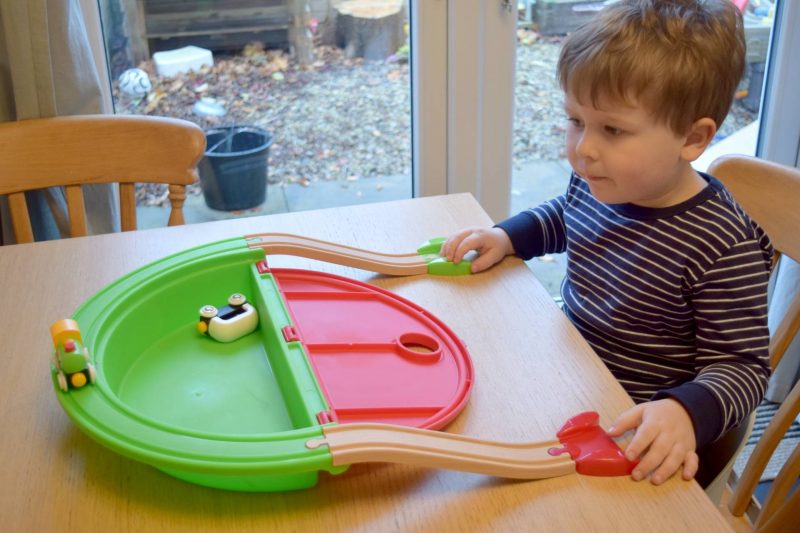 To play you just need to open up the red plastic lid and take out the track and train and set it up. It's nice and easy for children to do alone.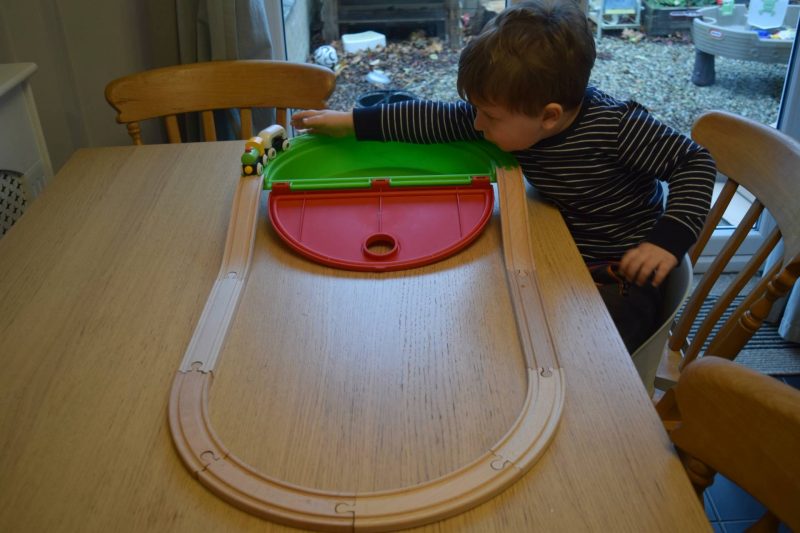 The train and carriage can be played with separately or coupled together using the magnets on the front and back. The magnets don't seem very strong on this particular train as when the little man pulls the train up the inclined track, the carriage comes loose and rolls backwards. This doesn't hinder play in anyway as the little man is older, but younger children could become frustrated.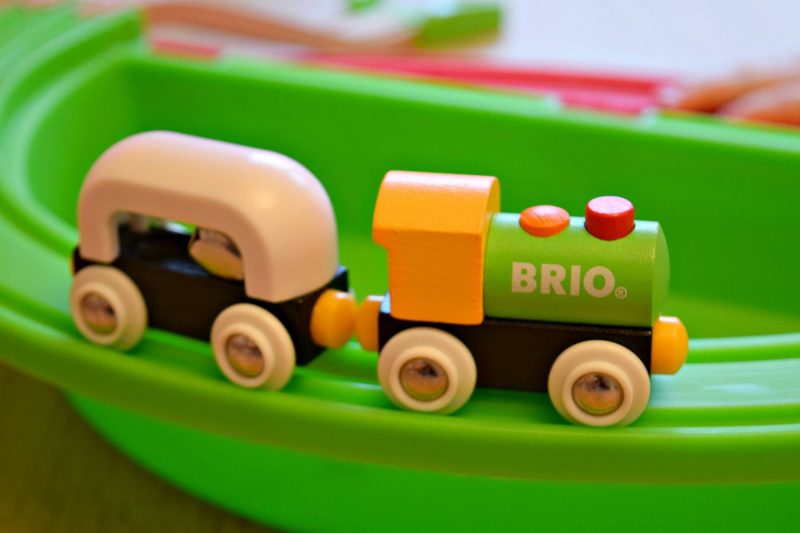 The track included in the set is pretty simple as it is but is perfectly compatible with Brio or other wooden railway track. Personally, I don't really think it's a product you'd buy if you're new to wooden track, it's more of an additional product to add to wooden track that you already own and a great way to transport it to different locations.
I think the Brio 'My First Take Along Set is perfect for children who wish to transport their wooden railway track either on holiday or overnight stays at grandparents. We've taken it to Nana's house every time we've been in the last few weeks and it's made carrying his trains and track so much easier. He loves that he's able to carry it himself and calls it his 'train suitcase'.
We find that Brio products encourage the little man to use his imagination and helps him be more creative during play. He loves to make up his own little scenarios and is a huge fan of the Brio World products. The set retails at £29.99 and would be a lovely gift for any train made little person.
We were sent the set in return for an honest review
* We were sent the toy in return for an honest review.