The Great British Bake Off always makes me want to make cakes and get creative in the kitchen so when we were asked if we'd like to try out some of the Real Baking range at Vivid Toys we were rather excited.
The first things were used were the Great Baking Set and Cake Pops Set. We spent an afternoon trying out the sets and making lots of mess/tasty treats.
The Cake Pops Set contains a cake pops mould to make four cake pops at a time, a tray for making four doughnuts, two cones for chocolate moulding, sticks and instructions. The cake pops kit costs £9.99 and is aimed at children 5 years and over.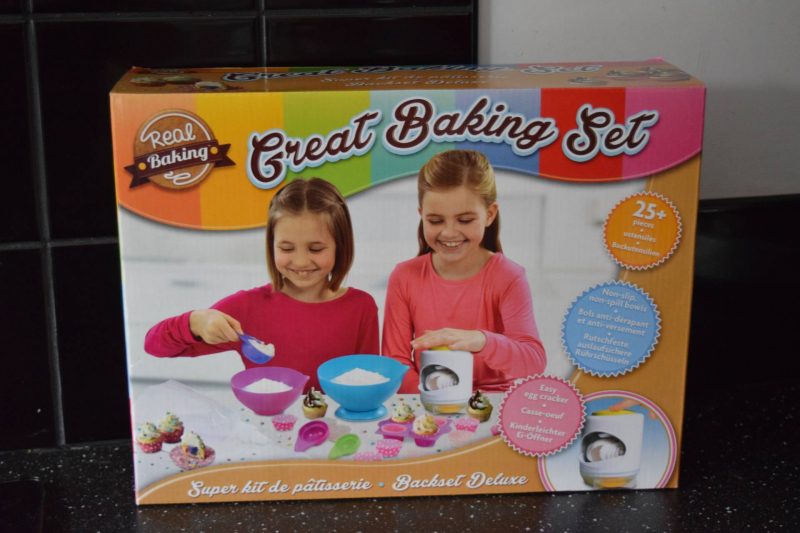 The Great Baking Set contains a range of products for kids to get involved with baking, such as mixing bowls, a bowl holder with suction pad, measuring spoons, a Silicon cake tray, small cake cases and even an egg breaker. It costs £19.95 and is aimed at children 6 years and above.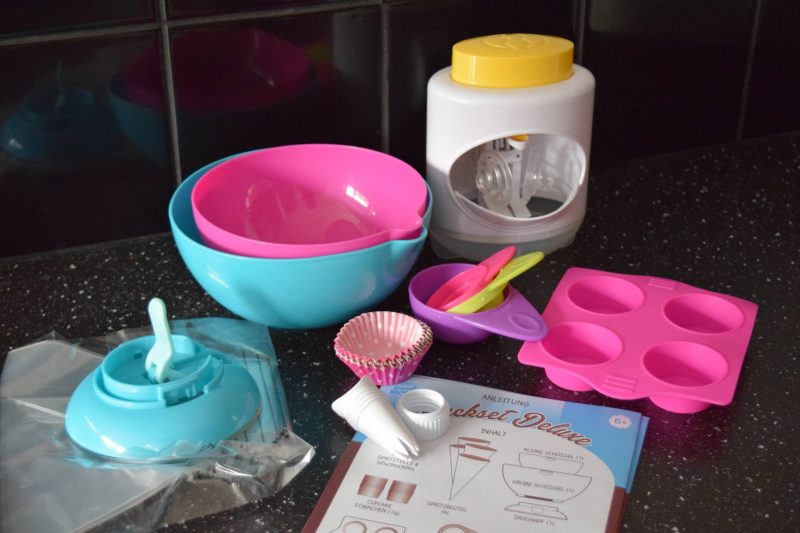 The first thing I noticed when I unpacked the set was how small everything is. They're child friendly sizes so are great for smaller hands. They're a little too small to actually use to make cake mixture so I did find I had to make a batch of cake mixture and then decant it into the smaller bowls for the little man to stir and use.
The little man loved using the egg cracker to add egg to my mixture, just make sure you have the catcher attached to the bottom, I've forgotten so many times and ended up with egg all over my kitchen bench!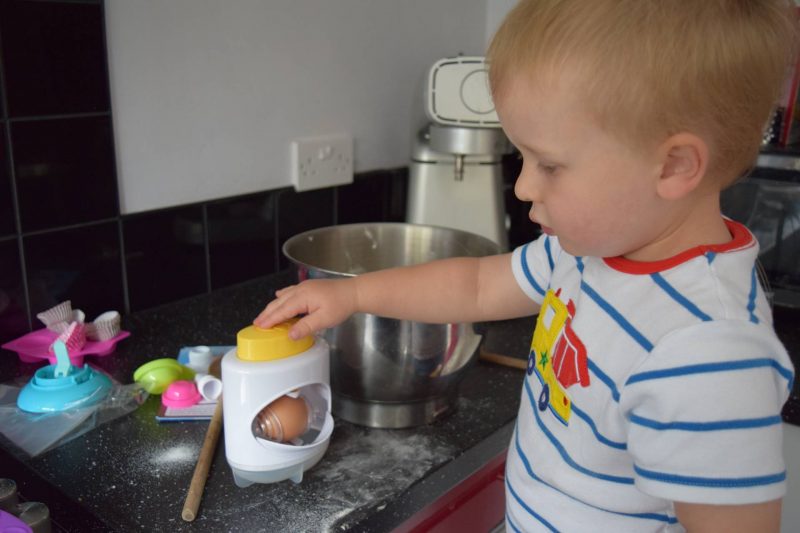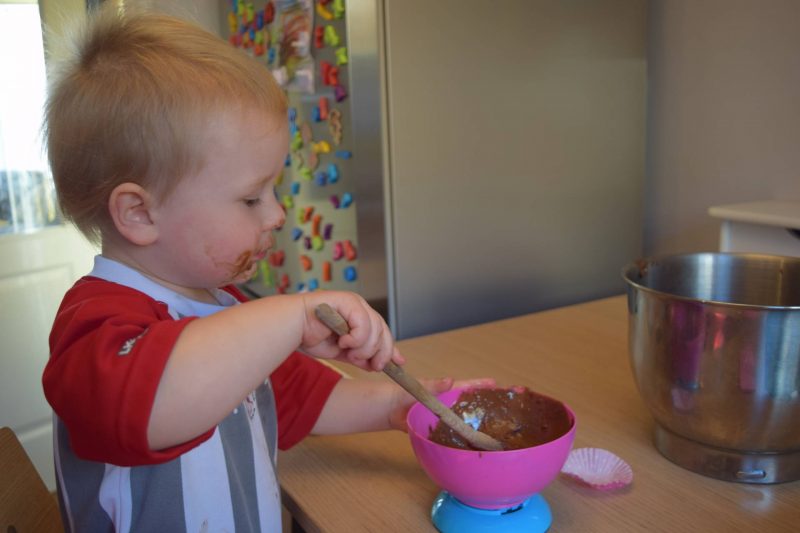 I found the suction pad or the bowls really helpful. They stopped the mixing bowls from sliding all over the place stopped the little man from becoming frustrated whilst he was stirring.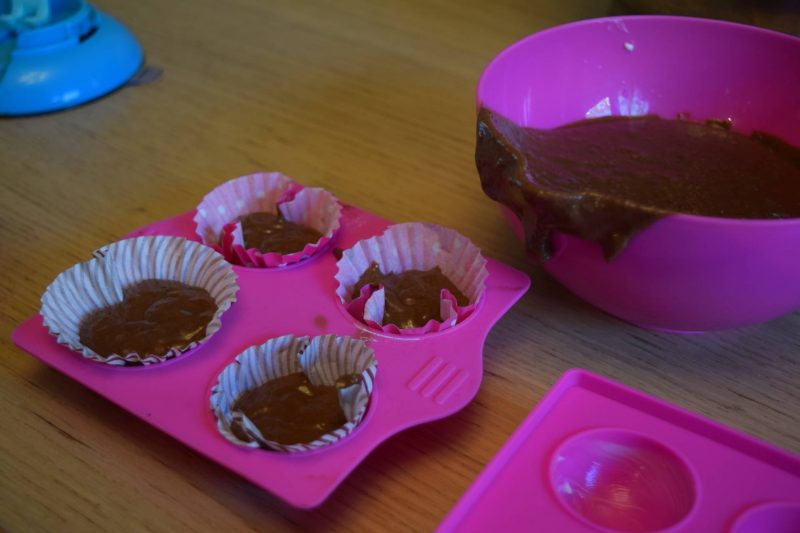 The cake tray is really small so the cakes are inevitably tiny. I'd have preferred a large tray or at least more holes to fill because 4 didn't feel enough.
The cake pop tray is very similar, it makes just 4 cake pops which means you need to use your remaining mixture for something else. We ended up with lots of randomly sized cakes, cake pops and some chocolate doughnuts during our baking session.
The little man really enjoyed decorating the cake pops though and spent ages dipping them in chocolate and adding Halloween themed decorations.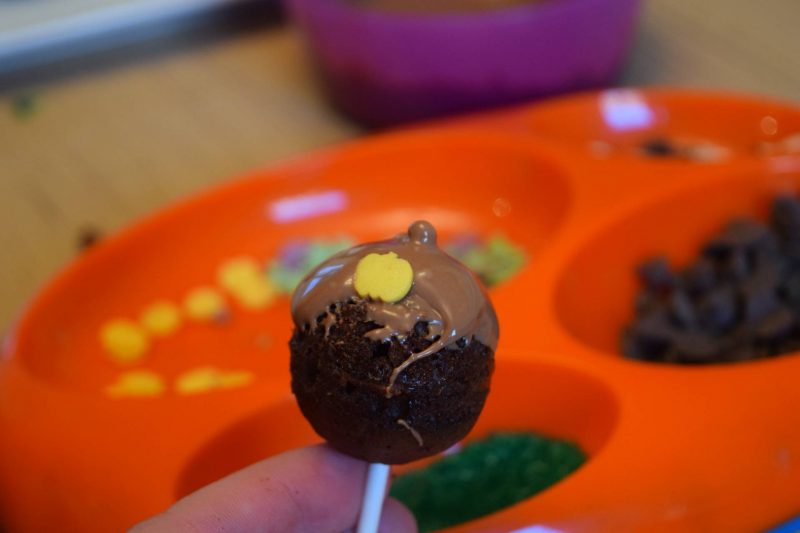 We also added some chocolate and decorations to out mini chocolate cakes which was a little fiddly (even for me) due to their small size.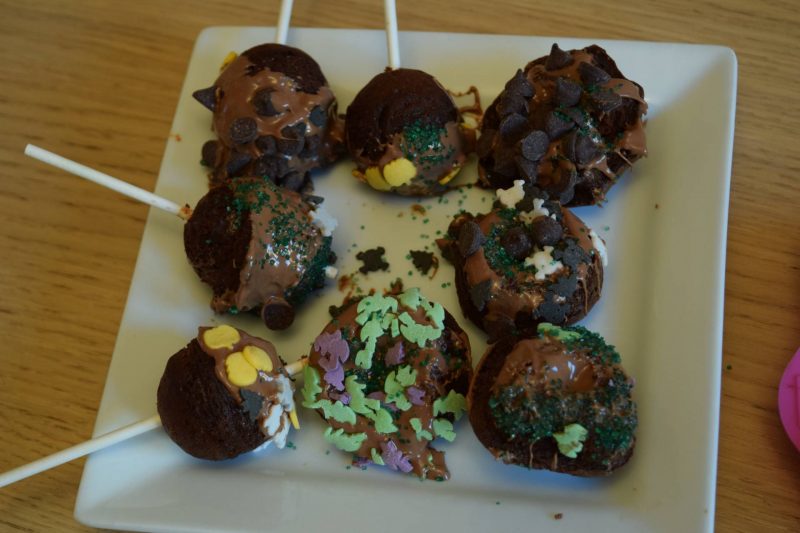 We've had lots of fun using the sets but I do think they ages they're aimed at are too high. Both sets are aimed at ages much older than the little man when in reality they're much more suited to his age – 2-3 years.
*We were sent the baking sets in return for an honest review.