Product sent in return for a review
My two boys absolutely love the beach. During lockdown we've spent hours jumping over waves and digging in the sand. I think the seaside is great for the soul as well as the bank balance and we often spend a whole day there with just a picnic and spend nothing.
Both boys were excited to receive a great new play set from Dantoy which is perfect for taking to the beach. The Ice Cream set is made from sustainable bioplastic and is chemical, toxin and pollutant free.
Dantoy have been developing and manufacturing toys for over fifty years in Denmark making them one of the largest and most successful manufacturers in the Nordic region but are relatively new to the UK.
Dantoys range of Green Toys is derived from bioplastic which is made of at least 90% sugarcane, a sustainable raw material sourced from the Southern and Central regions of Brazil. The material is 100% recyclable but extremely strong and durable.
Dantoy products are made to last and are approved for contact with foods, microwave safe, dishwasher safe, frost-proof and contain no toxins.
The Ice cream set is a great role play toy, helping to build confidence, physical development and problem solving.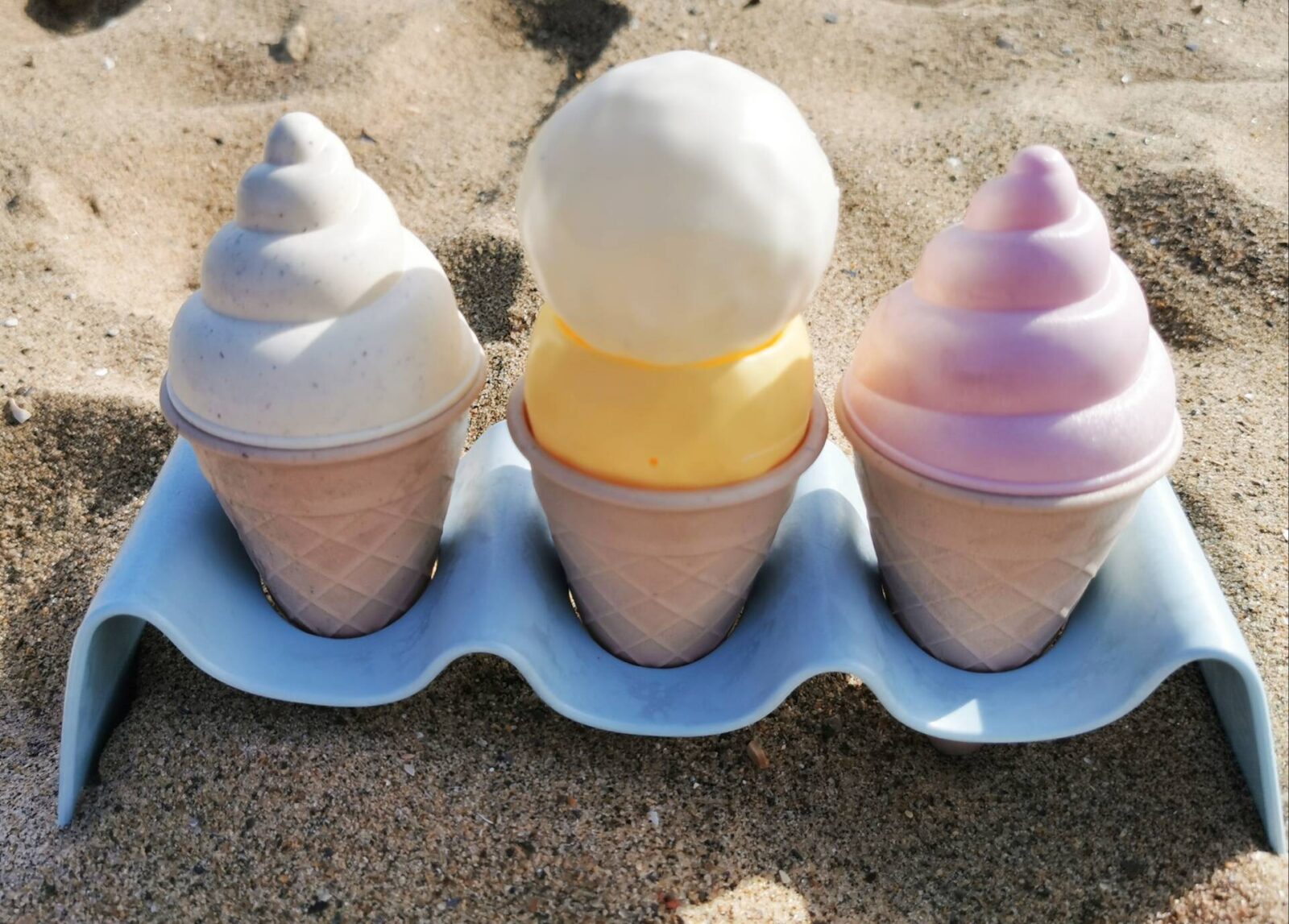 I love the muted pastel colours of the set and the fact there are no sharp edges or awkward parts. The parts are all nicely rounded and stack together easily.
Little E loves using the scope to fill up the cones and the cupcake cases. He's at the perfect age for this set and spends ages filling and emptying each of the containers.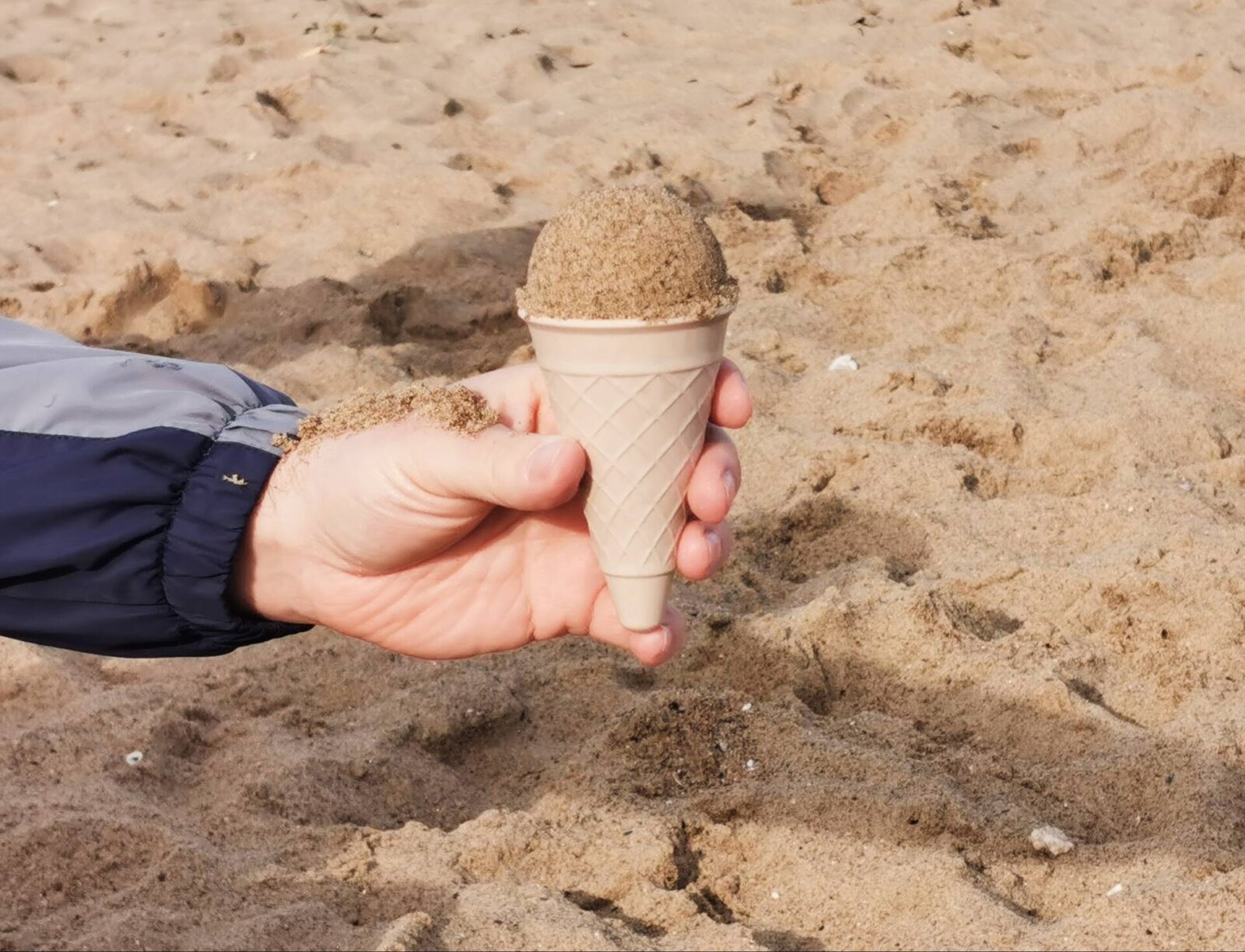 The lids of the containers are great for creating sand shapes or mud shapes if being used in the garden.
The ice cream set is great for imaginations and helping smaller children with hand/eye coordination and their fine motor skills. The parts are chunky enough for small hands to take apart and reassemble, even without sand.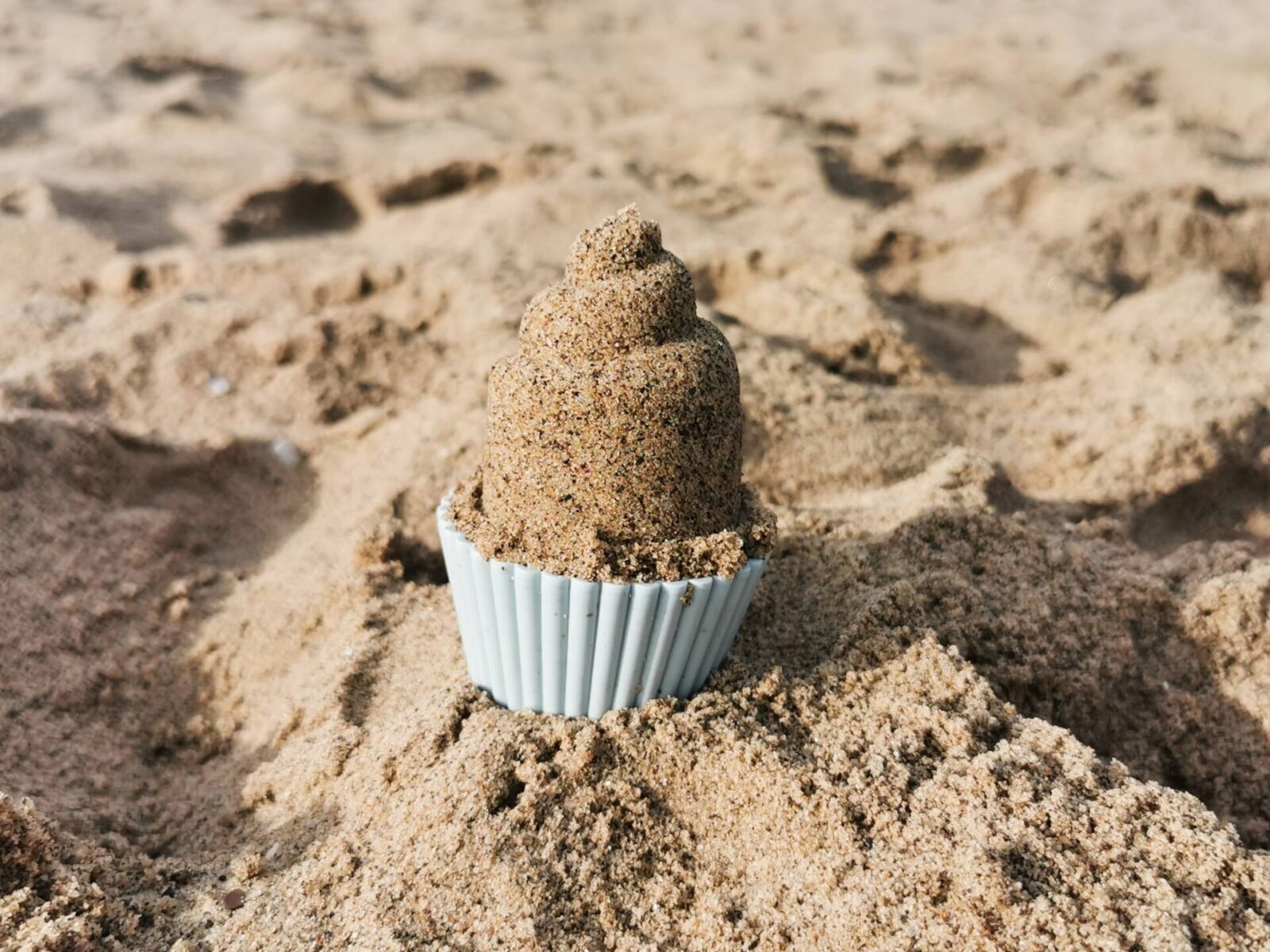 The Dantoy Ice Cream set has been a huge hit since it arrived. Both boys have enjoyed playing with it at the beach and Little E likes playing with it indoors, stacking it up and taking it apart.
I'm impressed with the quality and I like the ethos behind Dantoy, I can't wait to look at the rest of their range.
* We were sent the set in return for an honest review.