Complimentary review tickets
Diggerland has four sites across the UK, in Kent, Devon, North East and Yorkshire. We're lucky enough to live around 15 minutes drive away from the Durham site so we're able to visit quite easily.
Big E is a huge fan of anything vehicle related, particularly anything big and yellow with huge tyres and Diggerland is always one of his most requested places to visit.
Diggerland Durham is situated on an industrial estate just as you enter Langley Park from the A691. It's a short drive from Durham City and has ample free parking outside.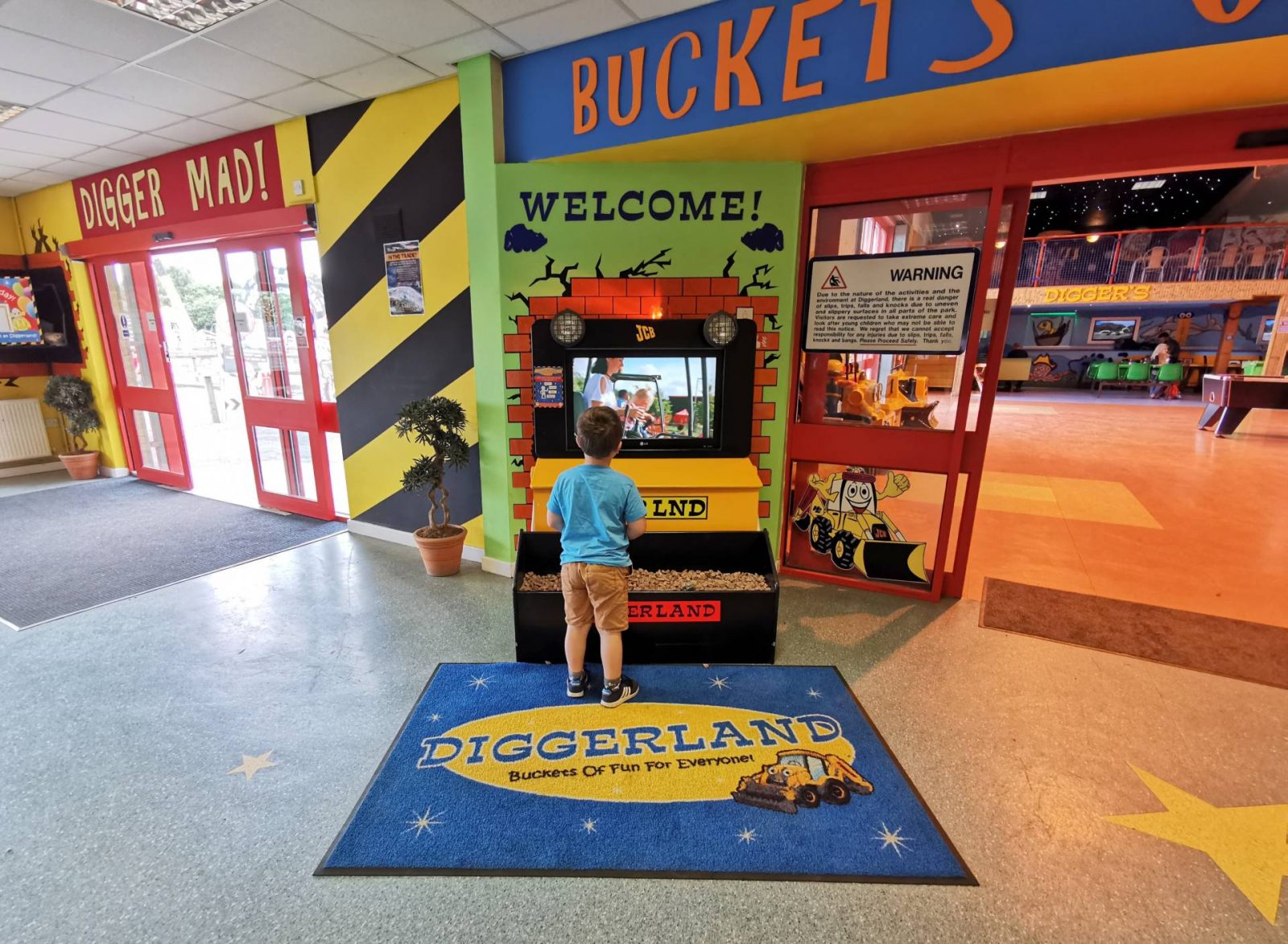 Entry and exit is via the gift shop so be prepared for shouts of 'I want'. Once you collect your tickets from the entrance desk, you're encouraged to watch a short safety video in the foyer.
The indoor area is also home to the Diggerland cafe, a soft play area, indoor games and the area where parties can be held.
As it was a sunny day when we visited, we headed straight outdoors.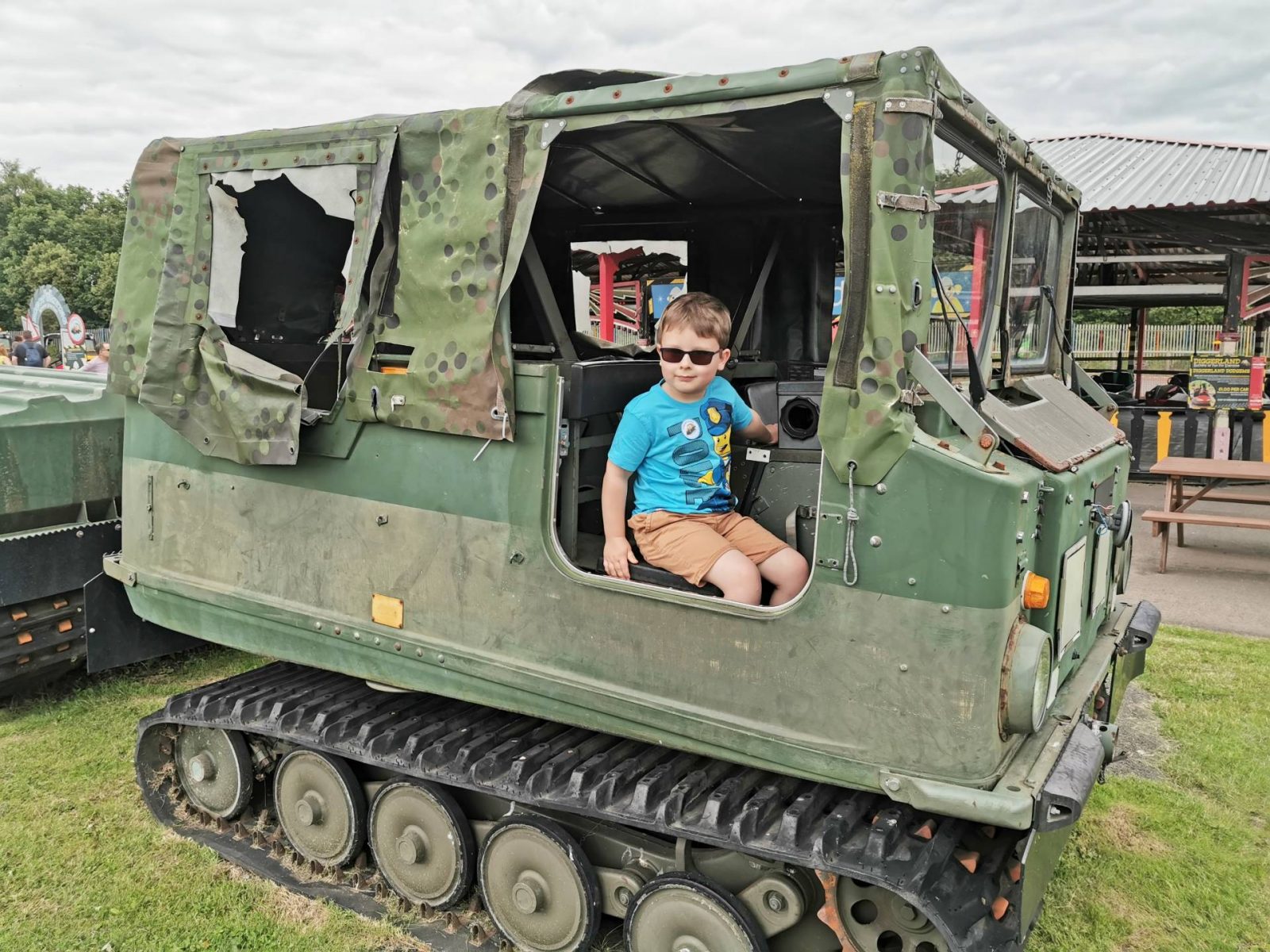 There are various token vehicles and picture opportunities dotted around the park and Big E couldn't wait to start posing for photos.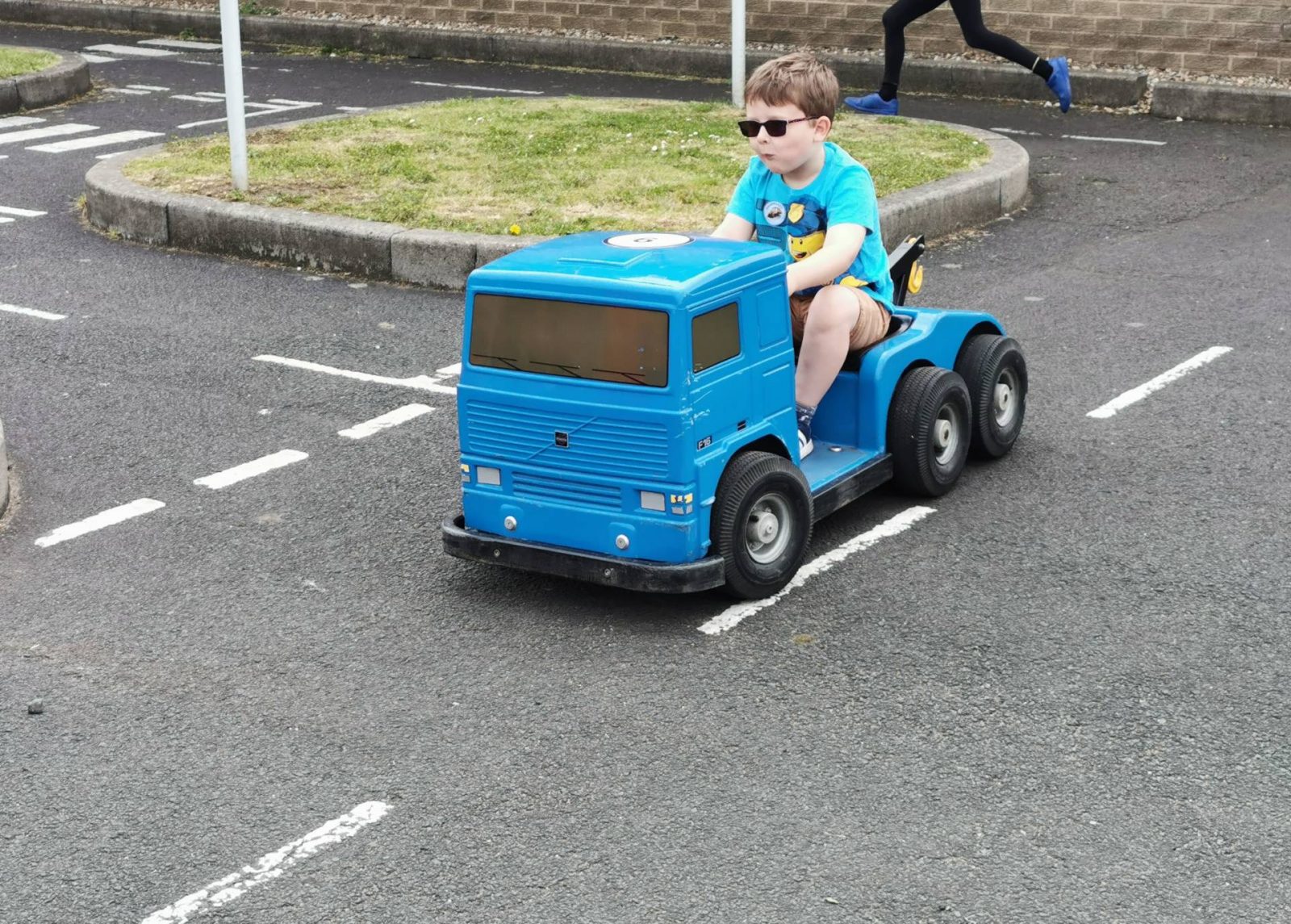 Diggerland was quite busy during our visit but there weren't very many queues. The only thing we waited a substantial amount of time for was the Drive a JCB ride. We stood for around 30 minutes to have a go but everything else moved quickly and there wasn't very much waiting around.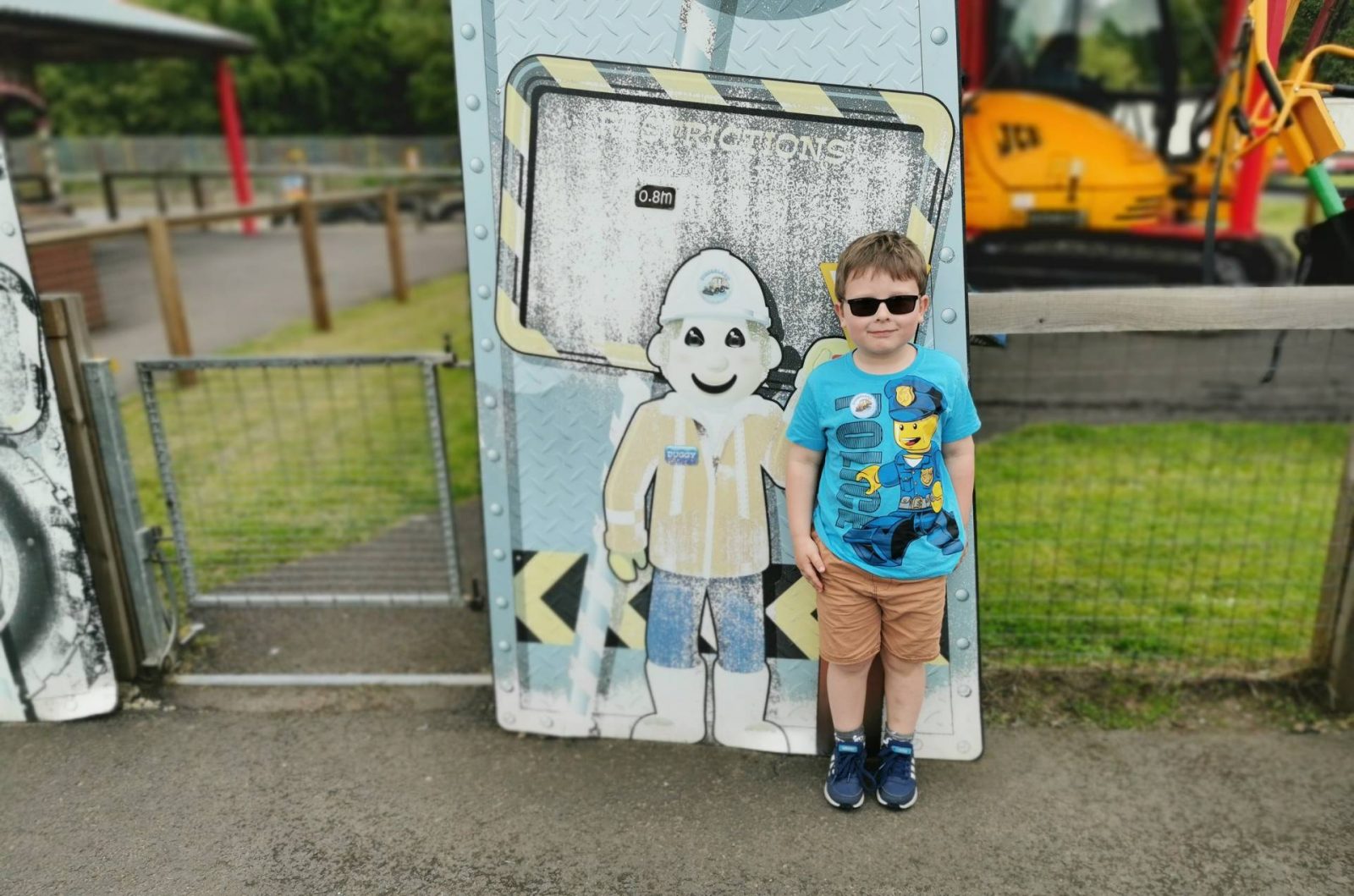 At the entrance to each ride there's a handy sign that tells you about the ride, how much it costs and the height requirements needed to ride it. During this visit, Big E was able to ride almost everything in the park alone but still did ask for his Daddy to go on some of them with him.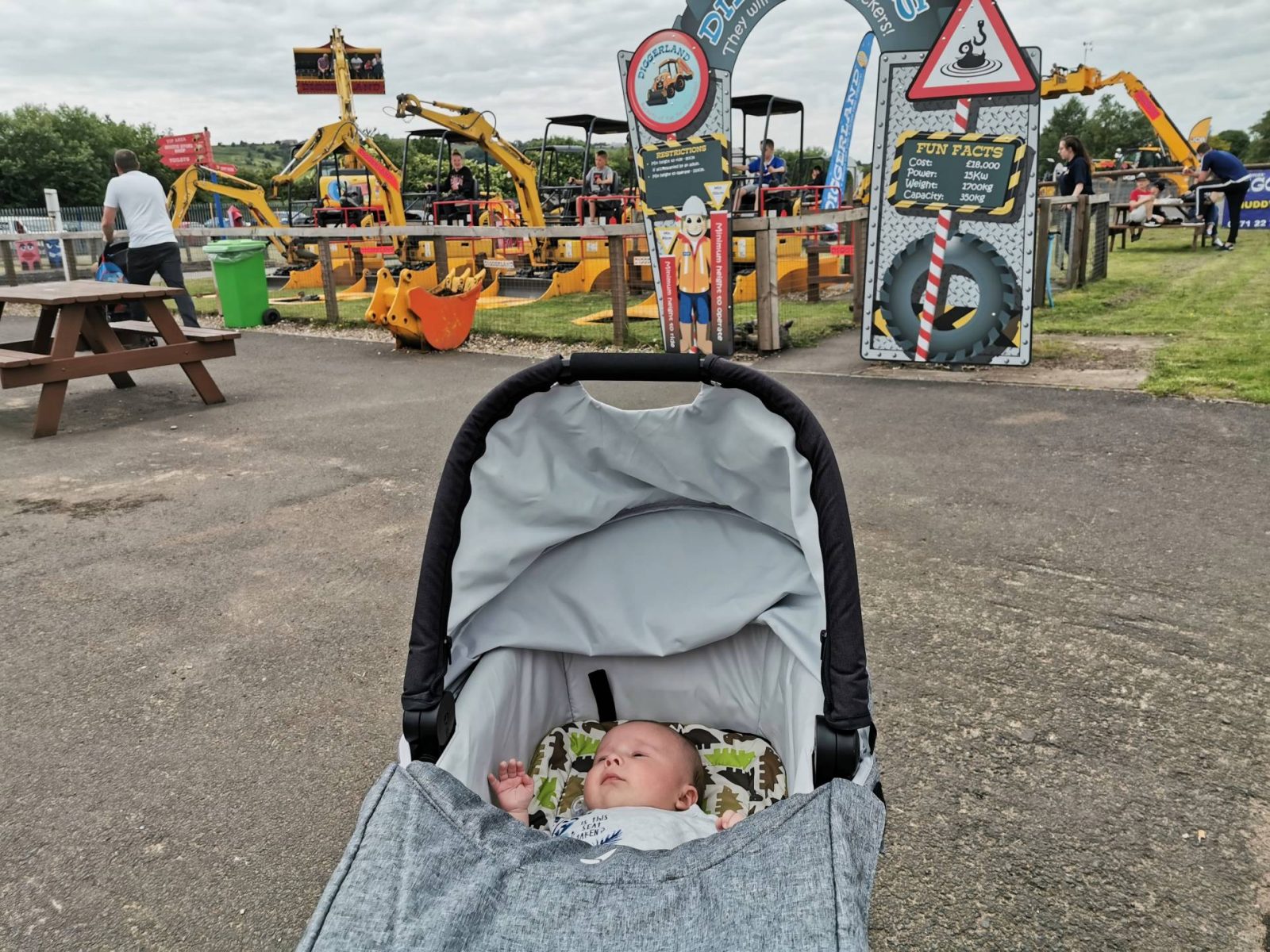 The Diggerland mascots, Duggy and Dotty were wandering round the park during our visit. They were stopping to high five the kids and posing for photographs happily.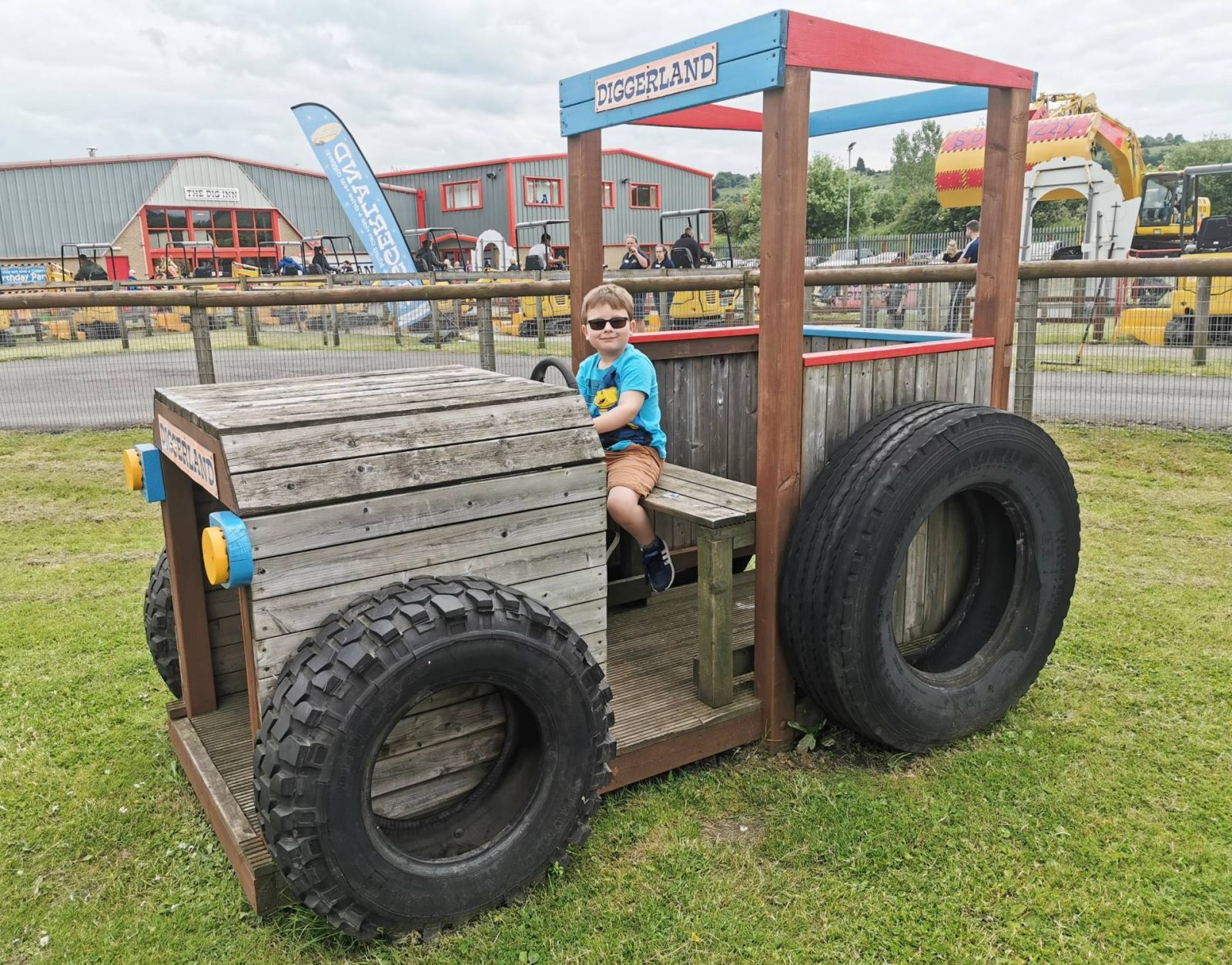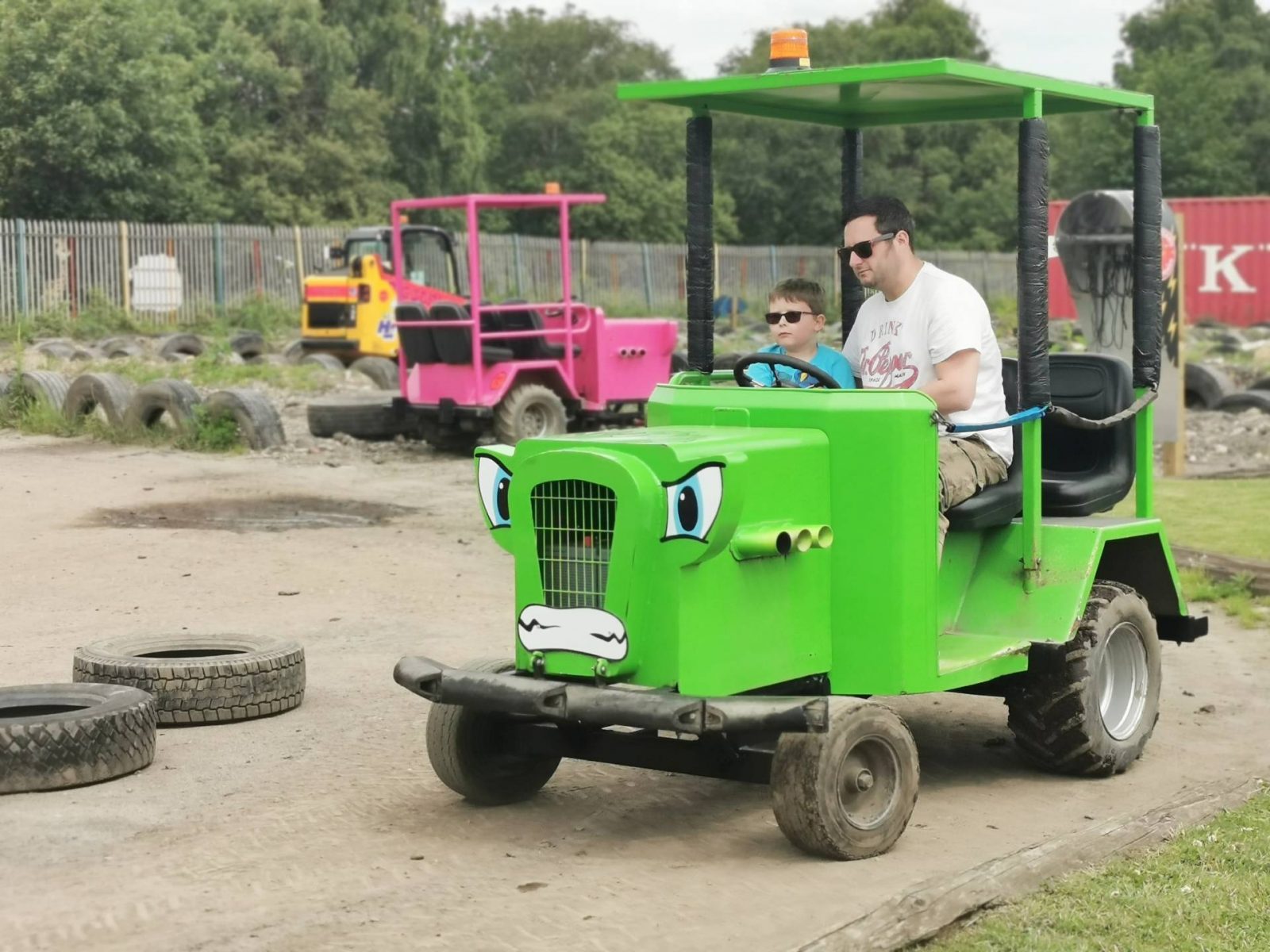 Big E absolutely loved being responsible for the wheel on some of the rides. Him and his Daddy whizzed round the tracks, I'm not sure who enjoyed it more!
During our visit to Diggerland this time, we took our own picnic. We ate indoors to escape the sunshine for a little while and were able to find a table with ease. There are also plenty of tables dotted around outside if you prefer eating outdoors.
We have eaten at Diggerland on previous visits and the food isn't bad. It isn't too badly priced but it's nothing fancy. I did notice that quite a lot of the meals on the menu had gone up by at least 50p since our visit last year. The prices are still quite reasonable though, so don't panic if you don't want to take a picnic.
Other than to eat and use the toilets, we didn't spend a lot of time indoors. The weather was too nice and Big E wasn't massively interested in the soft play, he just wanted to drive diggers!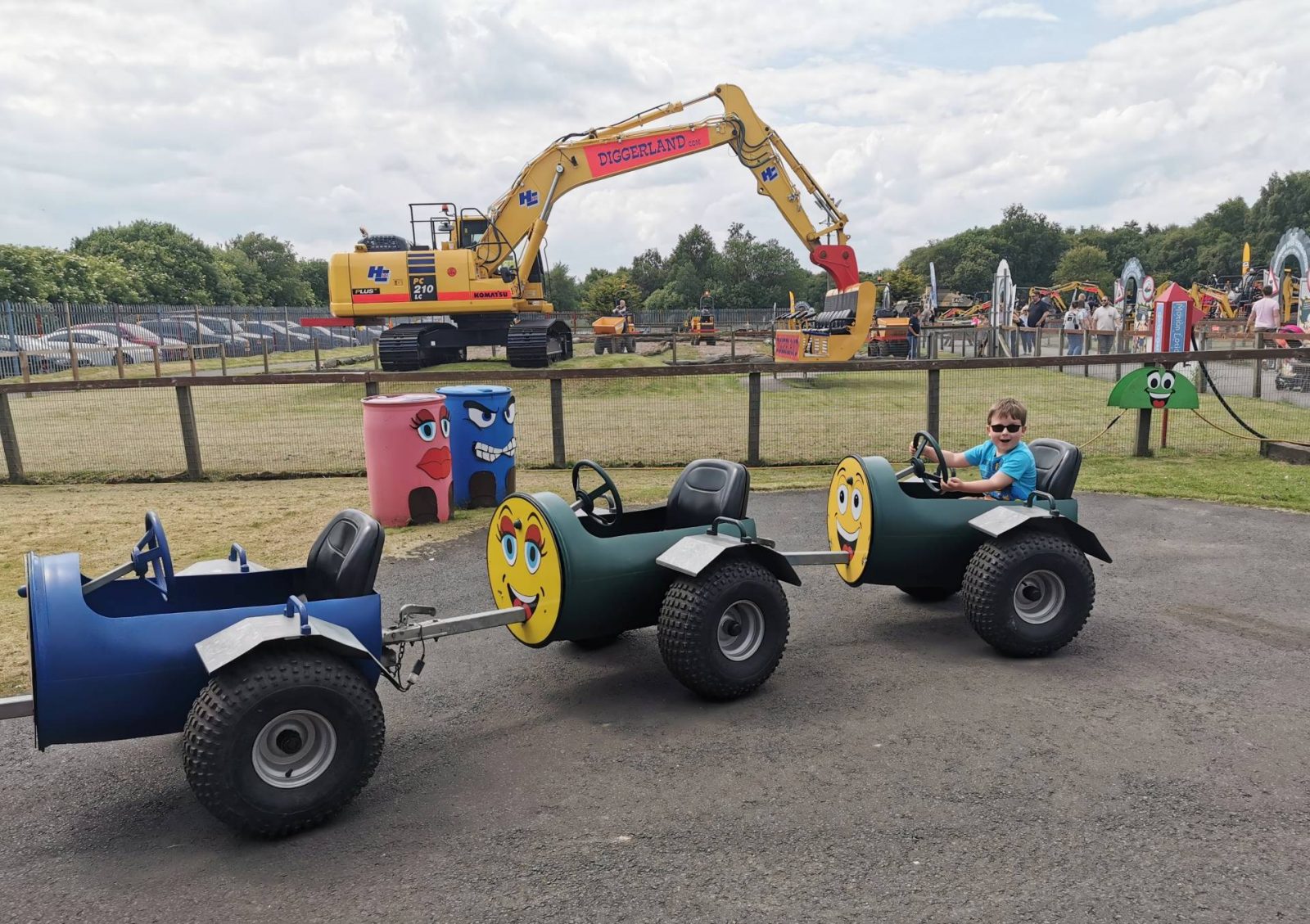 The Diggerland Train is always a huge hit with Big E. It takes riders around the park and I think he likes the fact he can go on it alone and leave us behind. It has special child sized carts that are custom-made to fit on the back of a 1 tonne dumper truck just for Diggerland.
Every time we visit Diggerland, Big E asks for a a Mini Landrover for wither Christmas or his birthday. I think he'd have happily spent he entire day riding round the track. If only we had a spare £5,000!
Another favourite is the Jeep Safari, an off road Jeep that takes you round a track in the woods. You're driven round by a Diggerland member of staff and both Big E and his Daddy enjoyed bouncing round the muddy course.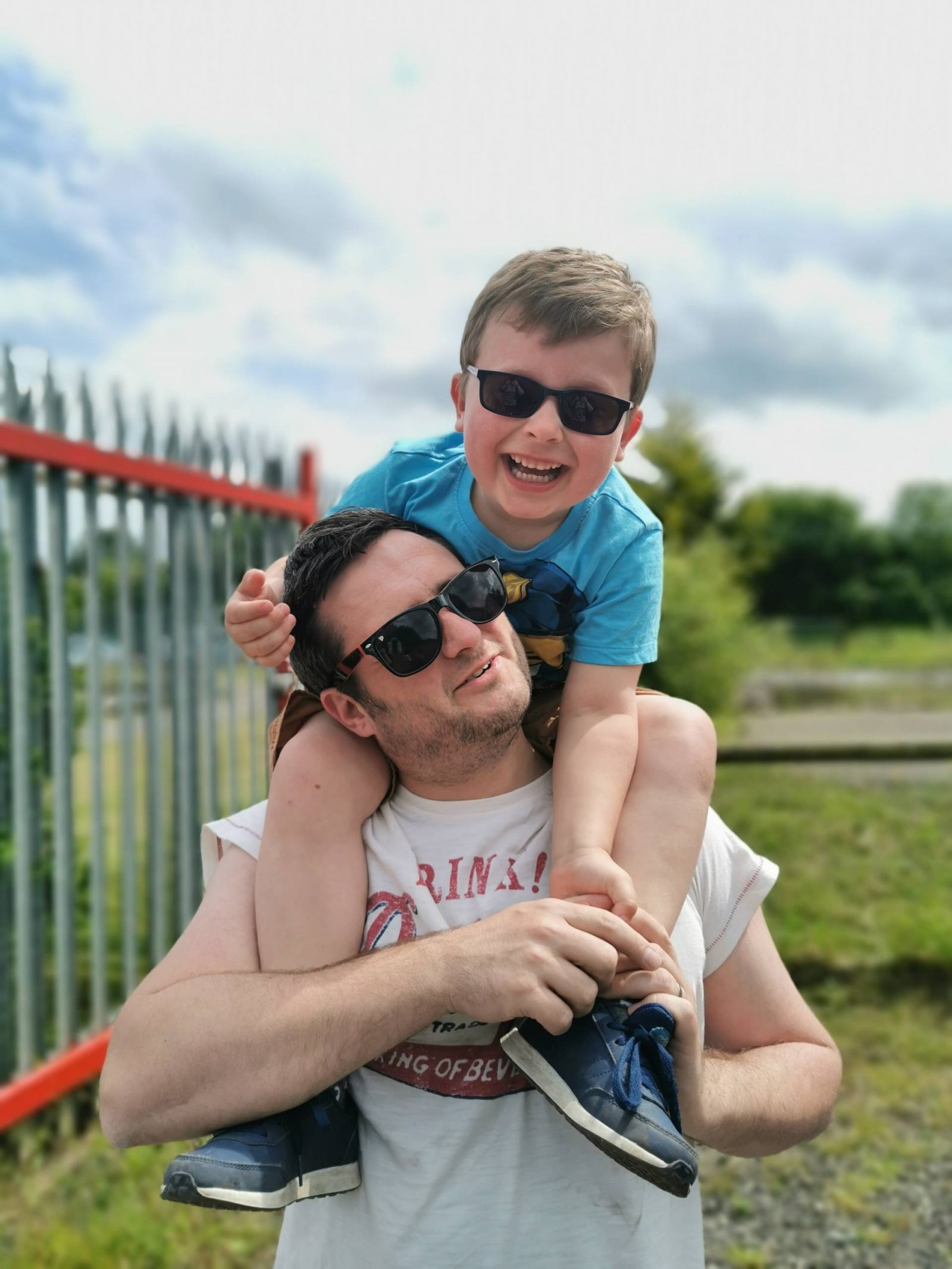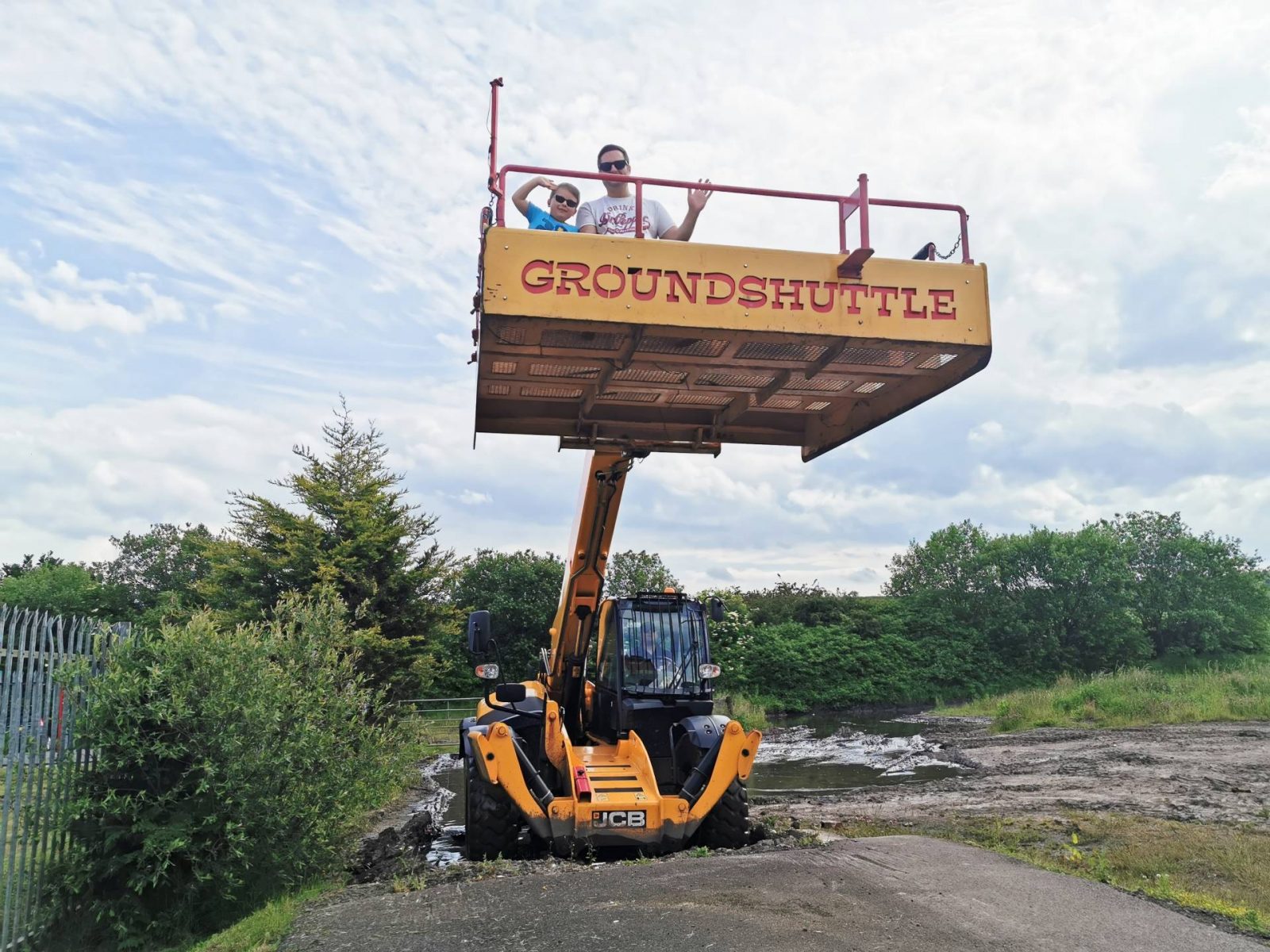 The Groundshuttle was also a hit. They rode it twice and especially enjoyed it when they were the only passengers.
I'm not brave enough to try the Skyshuttle but Big E loves to ascend slowly into the air. Riders get to go up 50 metres and are able to see the entire park and surrounding area below.
Diggerland is a fantastic day out for any Digger fan. This was our third visit and Big E loved it as much as the first time. We spent 5 hours at the park and were one of the last families to leave the park at the end of the day.
We love Diggerland but there's no denying, its a pricey day out. Pre-booked tickets are £19.95 for adults and children over 90cm tall. Tickets bought on the day are £23.95. It does make for an expensive day out, especially if you have a large family. However, Diggerland do often offer promotional discounts on their social media accounts and in the local press, particularly around the school holidays.
Our tickets were complimentary in return for an honest review.