Wicked Uncle are an online company who sell a varied range of children's toys whilst offering a helpful and unique present selection tool. Gifts can be sent directly to the intend recipient making it perfect for relatives and friends, not just parents.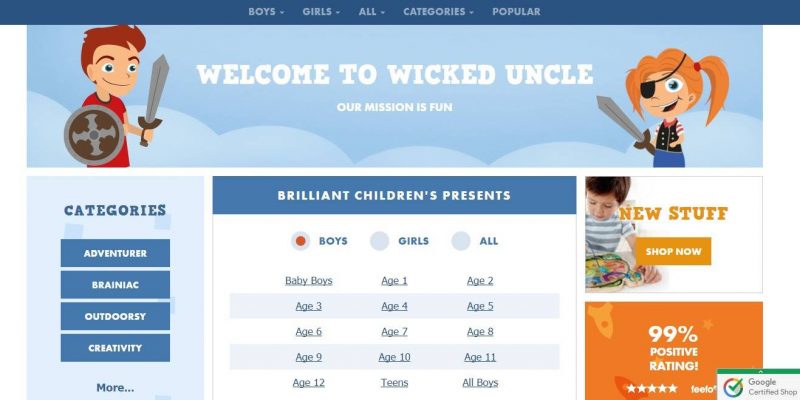 The site layout is great. It's very simple to search and navigation is a complete breeze. I love how there are age appropriate sections as well as different toy range ranges, such as outdoors and creative, I think this is a clever idea for those buying for children who they don't know too well or maybe if you don't really know what children or a certain age are into.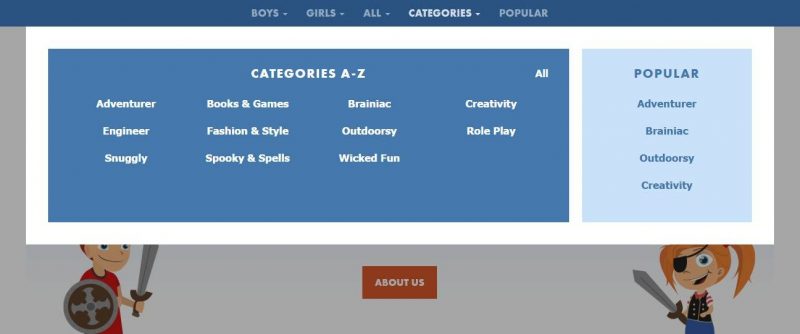 There are loads of different options, suitable for all ages and budgets. They stock a great range of brands including Miles Kelly, Natural History Museum and Janod.
After searching the website for absolutely ages I finally managed to narrow down my search to the My First Microscope and the Four car transporter lorry. The little man is obsessed with anything car related and I'm a huge fan of wooden toys, so the Four car transporter seemed the perfection option. I chose the microscope because he's becoming very interested in the outdoors, plants and bug hunting so I thought this would be a great to allow him to look at his discoveries more closely.
Once you've confirmed your order you can choose to add gift wrap and a card for an extra charge. I think this is a great addition – especially for those relatives who perhaps aren't the best at choosing (or wrapping) gifts.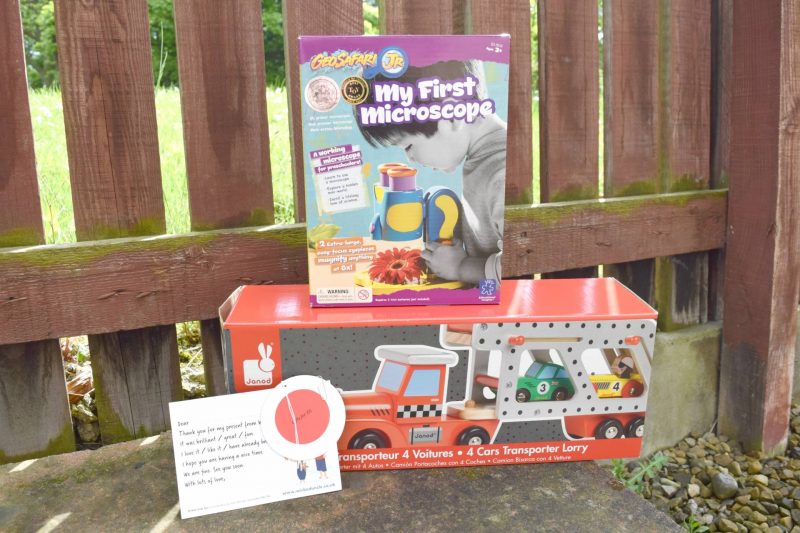 Our package arrived quickly and safely and was with us in just a few days.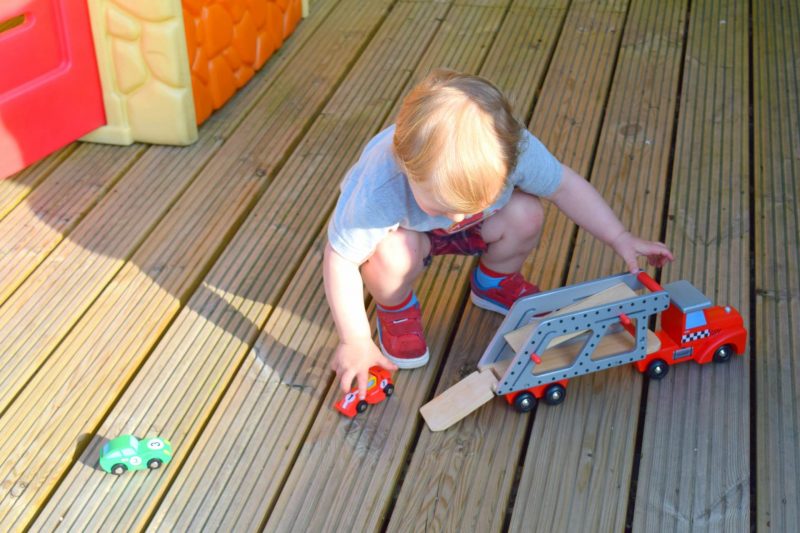 As expected, the car transporter and cars are very sturdy and robust. The little man loves playing with it and it's the perfect size for a toddler.
The little man loves his microscope. It's great for younger children who are learning about inspects things that live in the garden. He asks to take it outside so he can look at bugs and flowers more closely.
Overall I was really impressed by my Wicked Uncle experience. The website is easy to use, ordering is simple and delivery was quick and efficient. I love how you can search for gift ideas easily and each section is easy to use and there's lots of inspiration for gift ideas.
The only negative I found from my ordering experience was the inclusion of a £2.95 delivery charge for standard delivery. This is the same price regardless of weight or package size, but I suspect a little annoying, particularly if you place a large order. Orders are sent via Royal Mail Tracked Delivery withnext day delivery charged at £8.95.
*I was given a £40 voucher towards my order. Opinions are honest and my own