It's no secret that we're huge BRIO fans. We've reviewed numerous products on the blog before and the little man is forever adding to his collection. I would say his wooden BRIO railway track, vehicles and buildings are his favourite toys, he regularly creates extensive tracks throughout the downstairs of our house and plays with them for hours, we even took a huge bag of it on holiday last week!
He was recently sent the BRIO Track Maintenance Vehicle to have a closer look and he seems pretty impressed with it.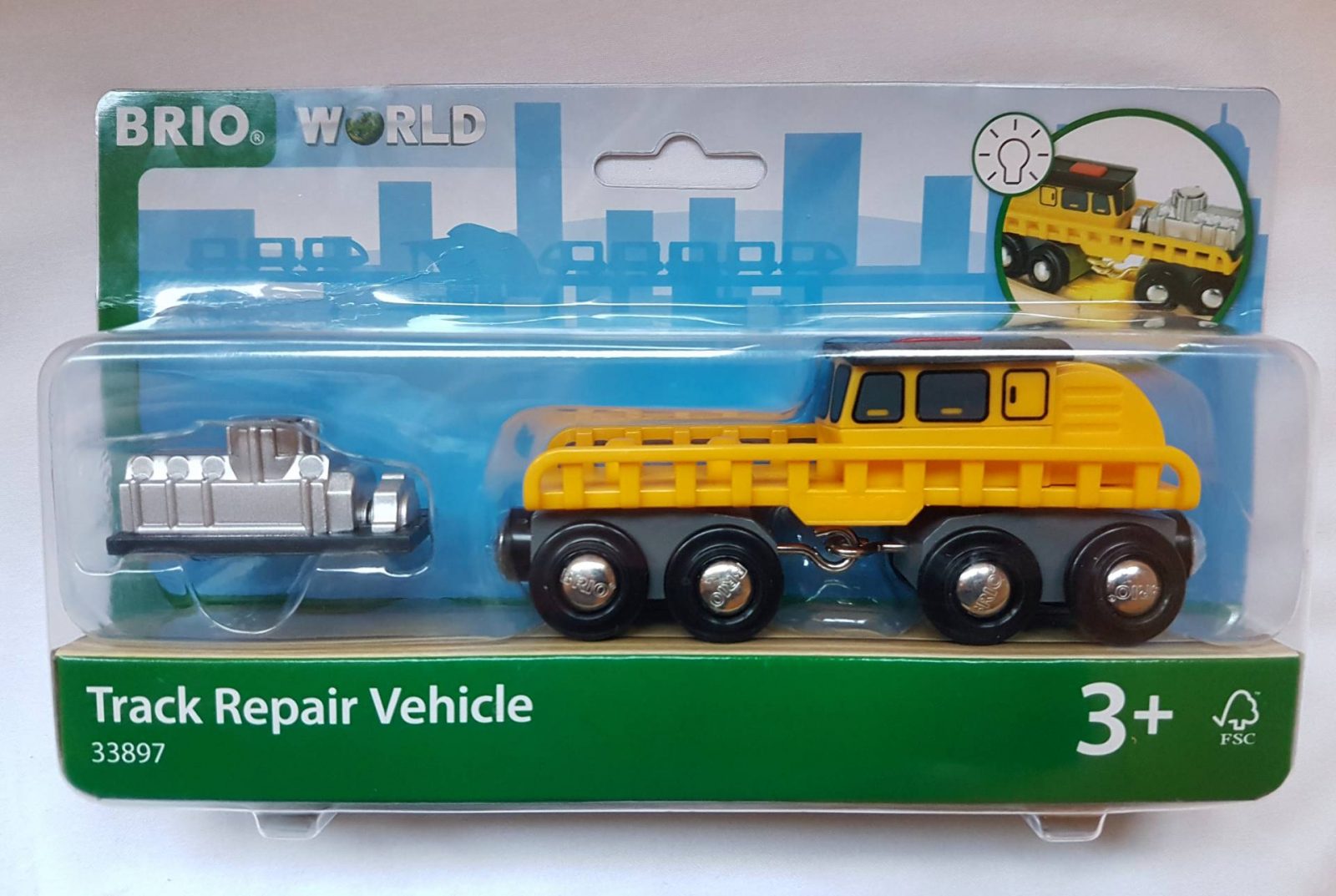 The BRIO Track Maintenance Vehicle is bright yellow in colour and a great toy for little people. It's ideal for the little man as he loves both vehicles, his wooden railway track and the Track Maintenance Vehicle is perfect for saving any broken down trains.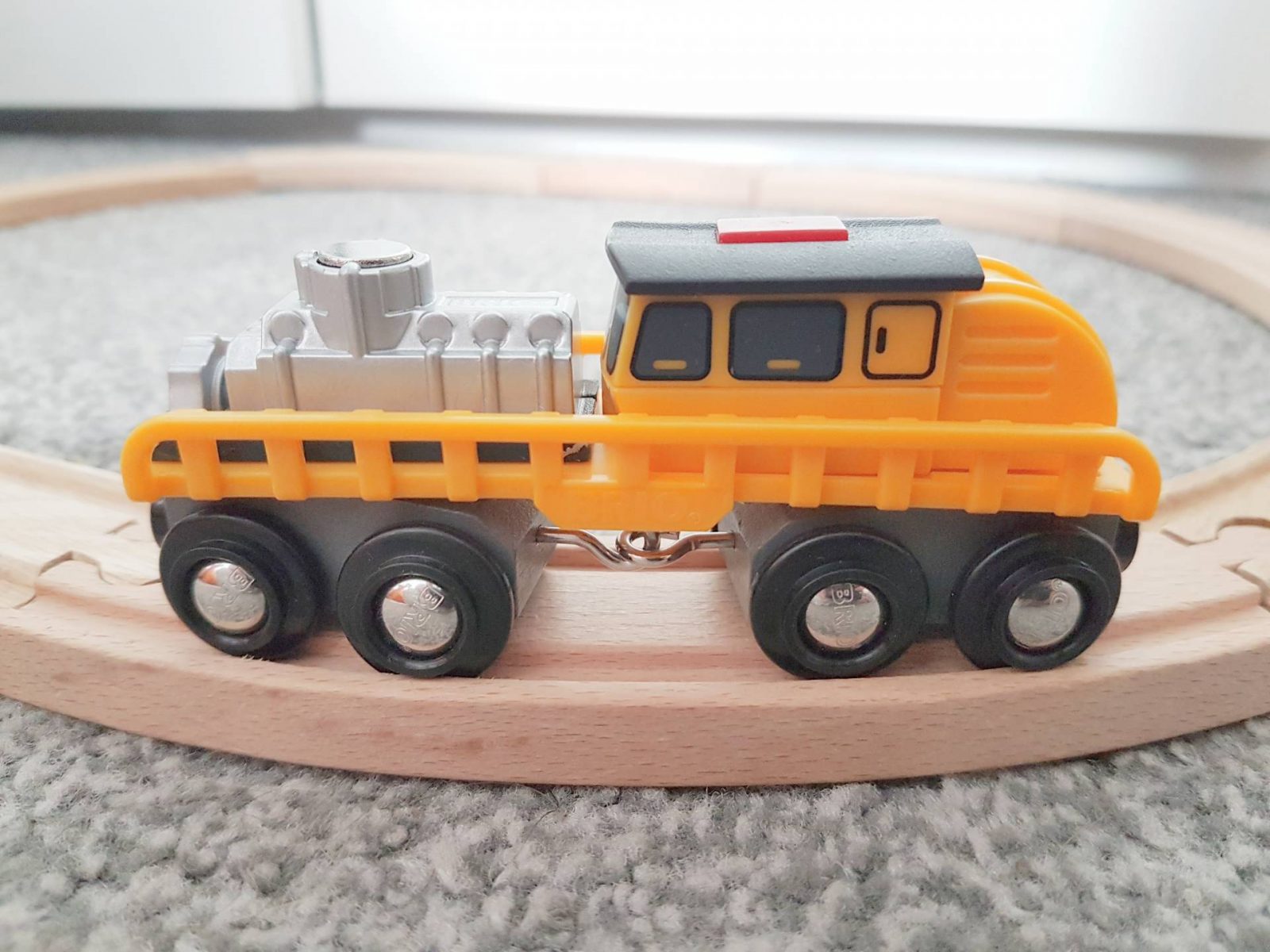 The red button on the top of the vehicle flashes when pressed and puts on a clever 'fixing and welding' light show which lights up the track below.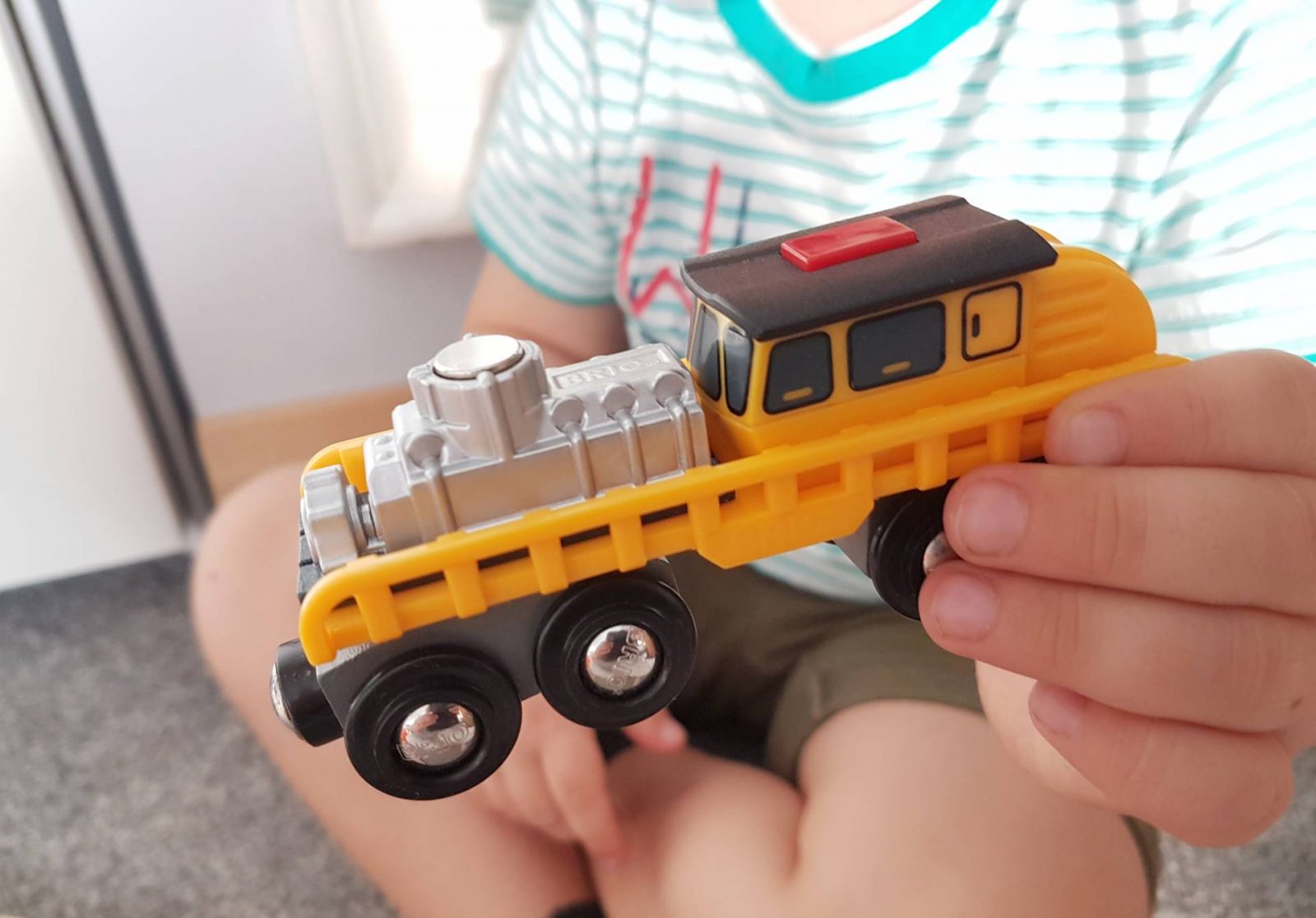 On the back of the vehicle there is a removeable, silver generator which has a magnetic chip on the top. You could use a crane from the BRIO range to attach and lift the generator from the back of the truck and move it to another vehicle.
The BRIO Track Maintenance Vehicle is a great addition to the rest of the little mans BRIO products. He has loved creating little scenarios with his BRIO Fire Station and Police Station and adding a range of his other vehicles into the mix.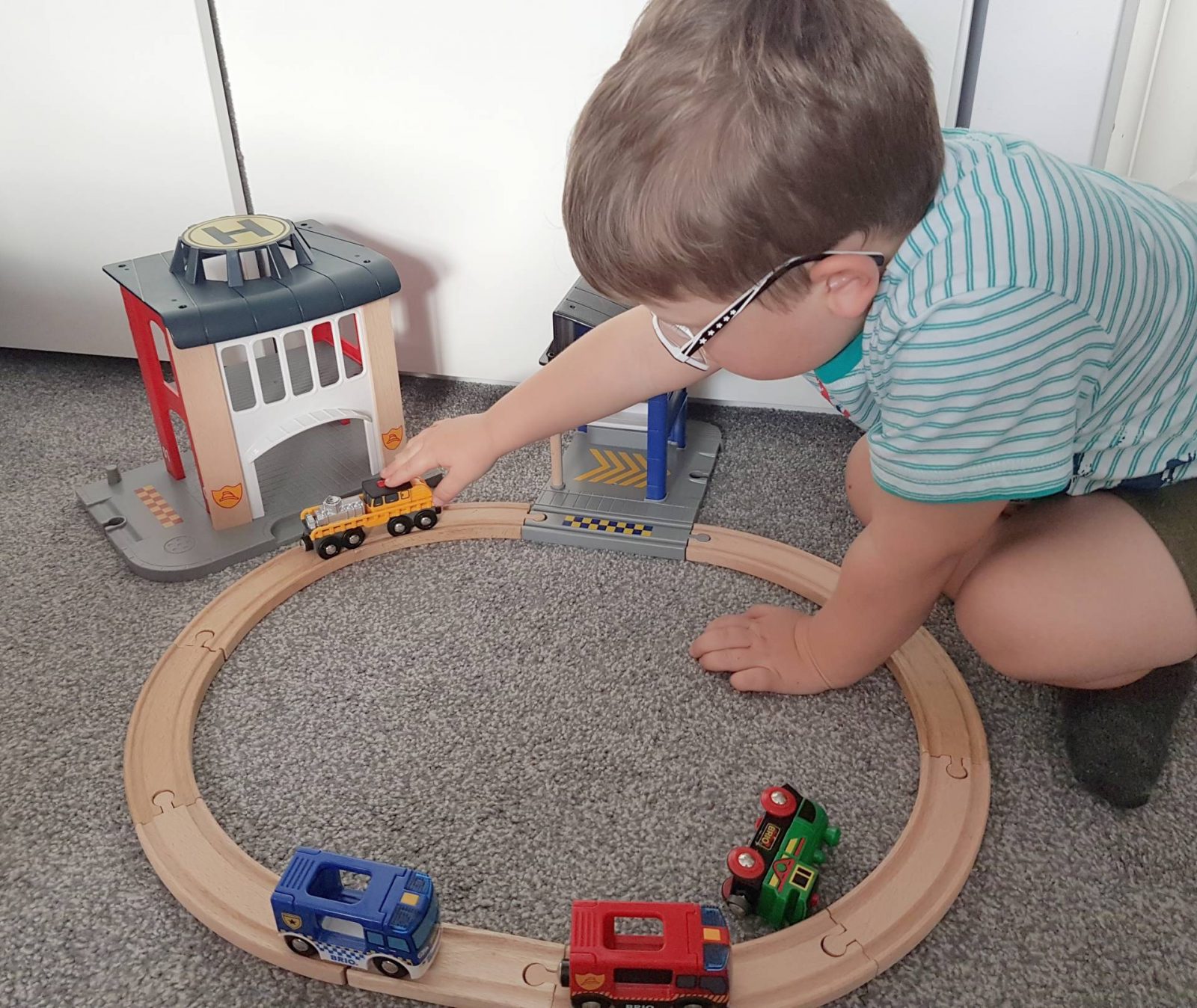 The only thing I think the Track Maintenance Vehicle is missing, is sound. I know the little man would love it if it made a noise as well as the flashing light.
The Track Maintenance Vehicle is sturdy and robust, despite being made mainly of plastic. It's manufactured to BRIO's usual high standards and the wooden parts are made from FSC Certified wood.
The little man really enjoys playing with the truck and like all of his other BRIO toys, I think it helps encourage imaginative play and creativity.
* We were sent the toy in return for an honest review.