Finding time and energy to clean and carry around heavy vacuums can be difficult when you're a working parent. I was very pleased when AO offered to send me the Shark NV601IF200UK Bagless Upright Vacuum Cleaner and Cordless Bundle so we could upgrade our vacuums and hopefully give us something a little more effective to use.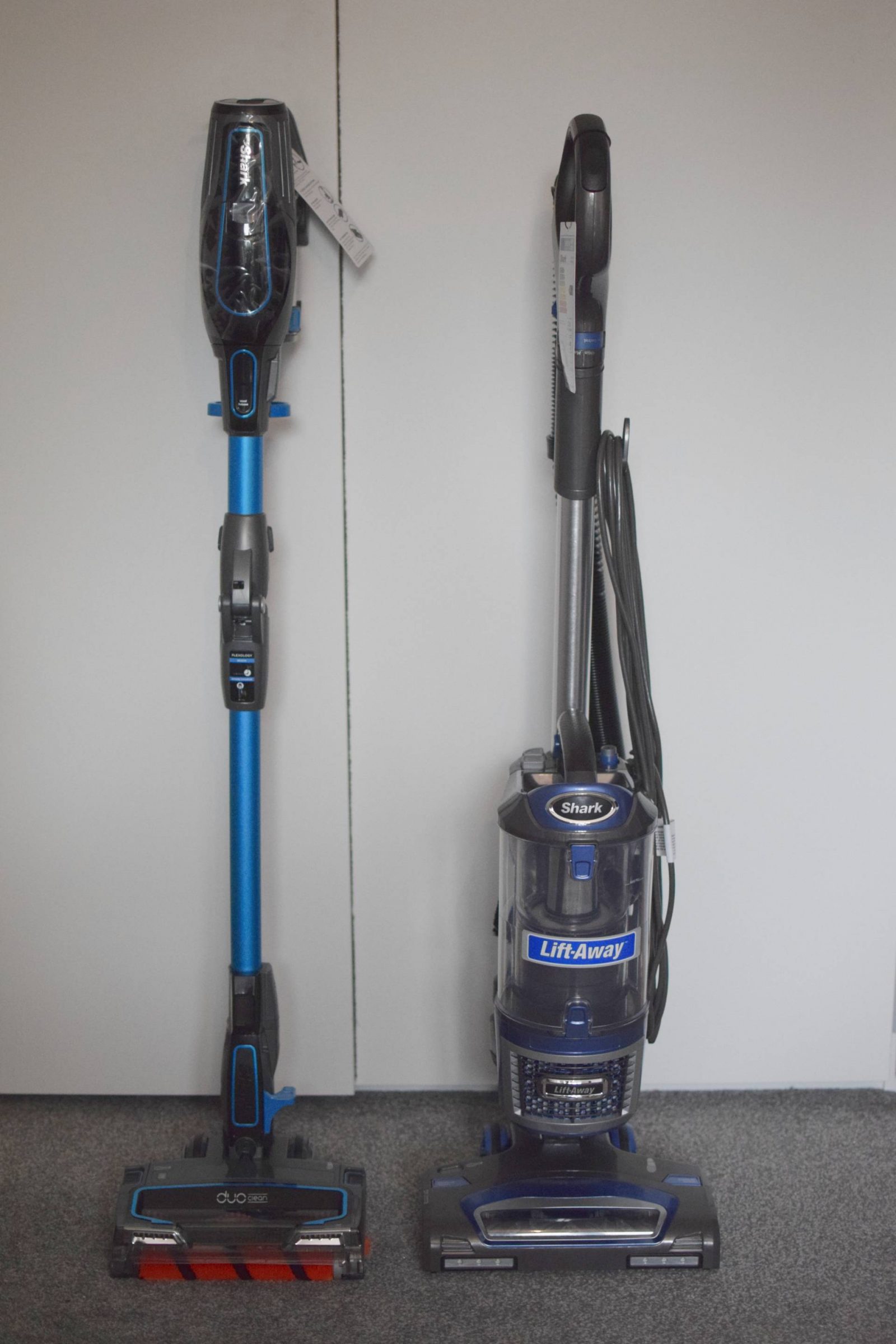 The Shark bundle from AO.com costs £399 and consists of a Bagless Upright Cleaner ( Shark LiftAway ) and a Cordless Cleaner ( Shark Duo Clean Cordless ).
Both vacuums come with a range of attachments including upholstery and crevice tools and the cordless vacuum has a clever brush head which is perfect for using on more delicate surfaces and a bag to store everything in. The attachments can be swapped between machines too which is very handy. They're also both bagless so are easy to empty and there's no worrying about purchasing extras bags.
It's quite common for households to own two vacuums now, we've had one upstairs for carpet and rug use and one downstairs for the hard floors and the car for quite a while. I find it handier to store them in separate locations rather than having to drag just one throughout the house.
We've kept the Shark Duo Clean Cordless use downstairs because it's super quick and easy for kitchen spillages and toddler related mess. It's also perfect for popping out to the car with, something I do at least once a day due to my child that insists on eating the messiest things he possibly can in the car.
We've owned various cordless vacuums over the years but the Shark is is the best so far. It has various settings including, hard floor, carpet, normal power and max power. I love how easy it is to turn on and off and change the settings, no having to hold a trigger button throughout your cleaning time like my last vacuum. The buttons are all on the top of the handle with a simple touch display.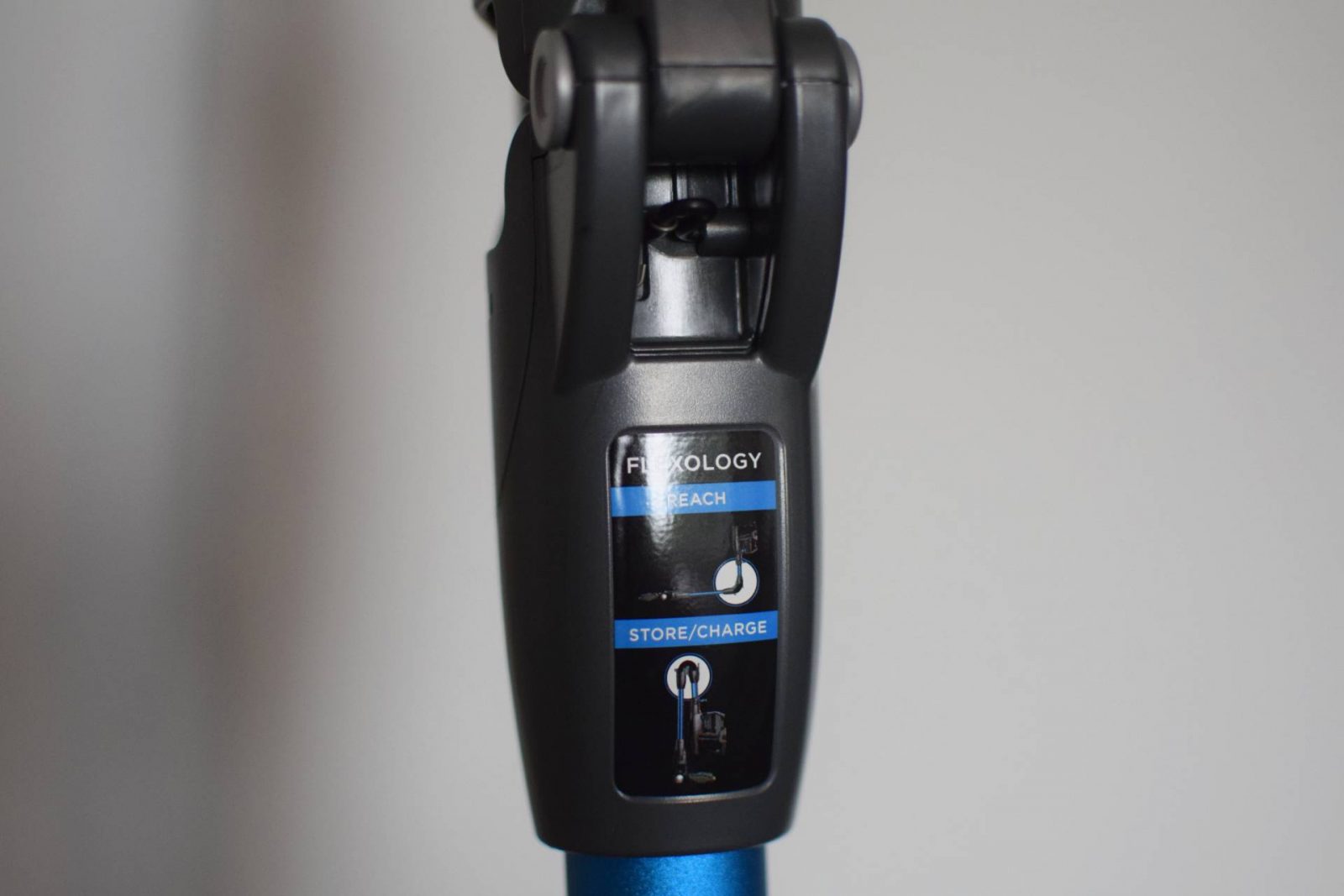 Despite the fact the front of the vacuum looks quite chunky, it fits into corners easily and runs closely along walls and edges, sucking up every piece of dirt. It also has 'Flexology' which allows you to manipulate the cordless vacuum's stick, helping you reach tricky areas like under the sofa or bed's.
It takes 3.5 hours for a full charge which will give you 22 minutes of cleaning time so it's perfect for giving downstairs a decent clean ( you could easily squeeze in upstairs too)
The cordless vacuum has clever DuoClean technology, which means it uses two special brush rollers to pick up any type of dirt – whether it's dust on hard floors, or ground in muck between carpet fibres.
When stripped down to the hand held option, it's perfect for cleaning the car. The suction is strong enough to pick up all the debris the little man kindly leaves me.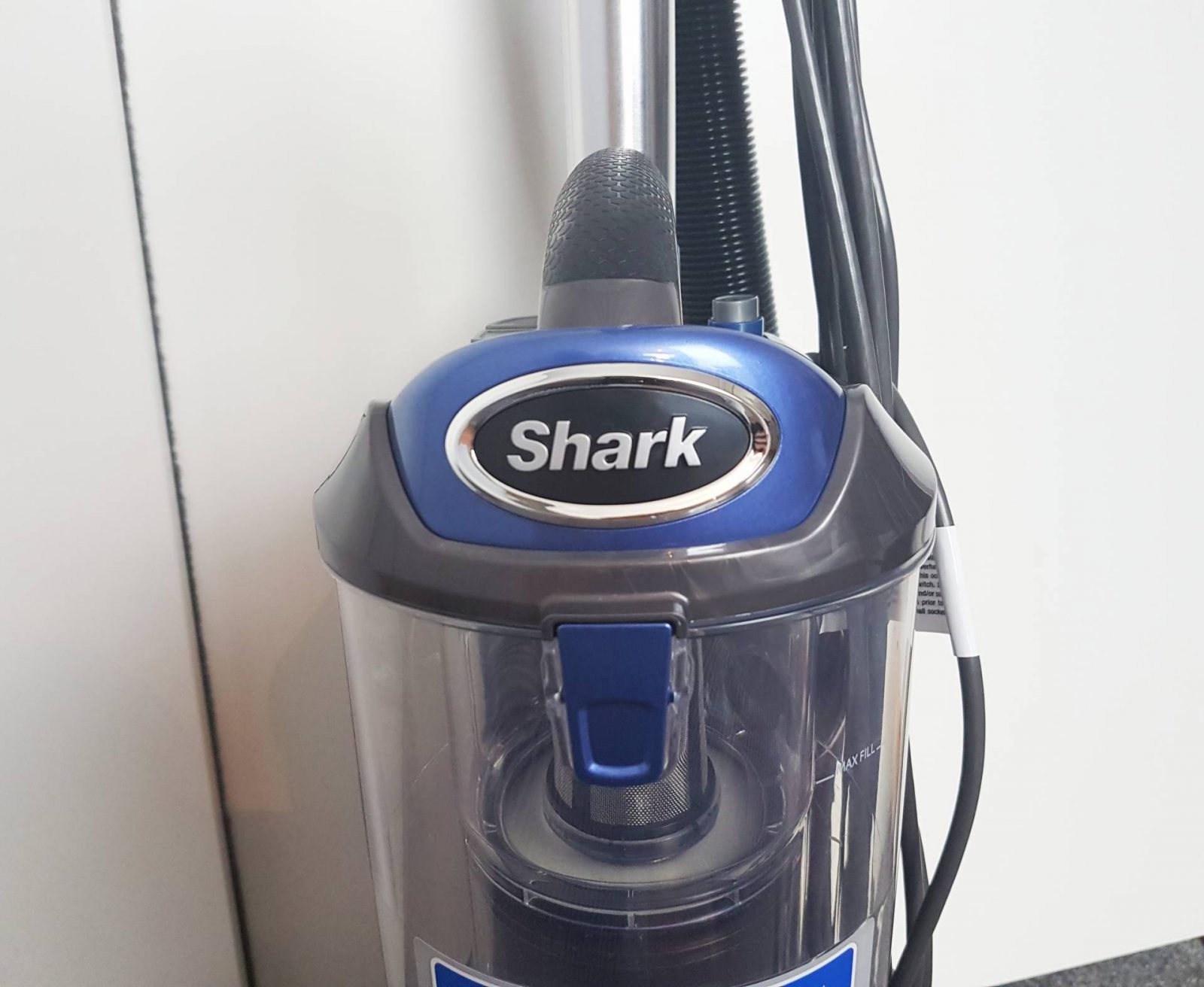 The upright Shark Lift Away has been perfect for using upstairs, on the stairs and our rugs. The amount of suction it has is immense. I vacuumed regularly with my previous vacuum but it clearly didn't do the job properly because the first time I cleaned our carpets with the Shark Lift Away the waste container was almost full with dirt and our carpets looked almost brand new!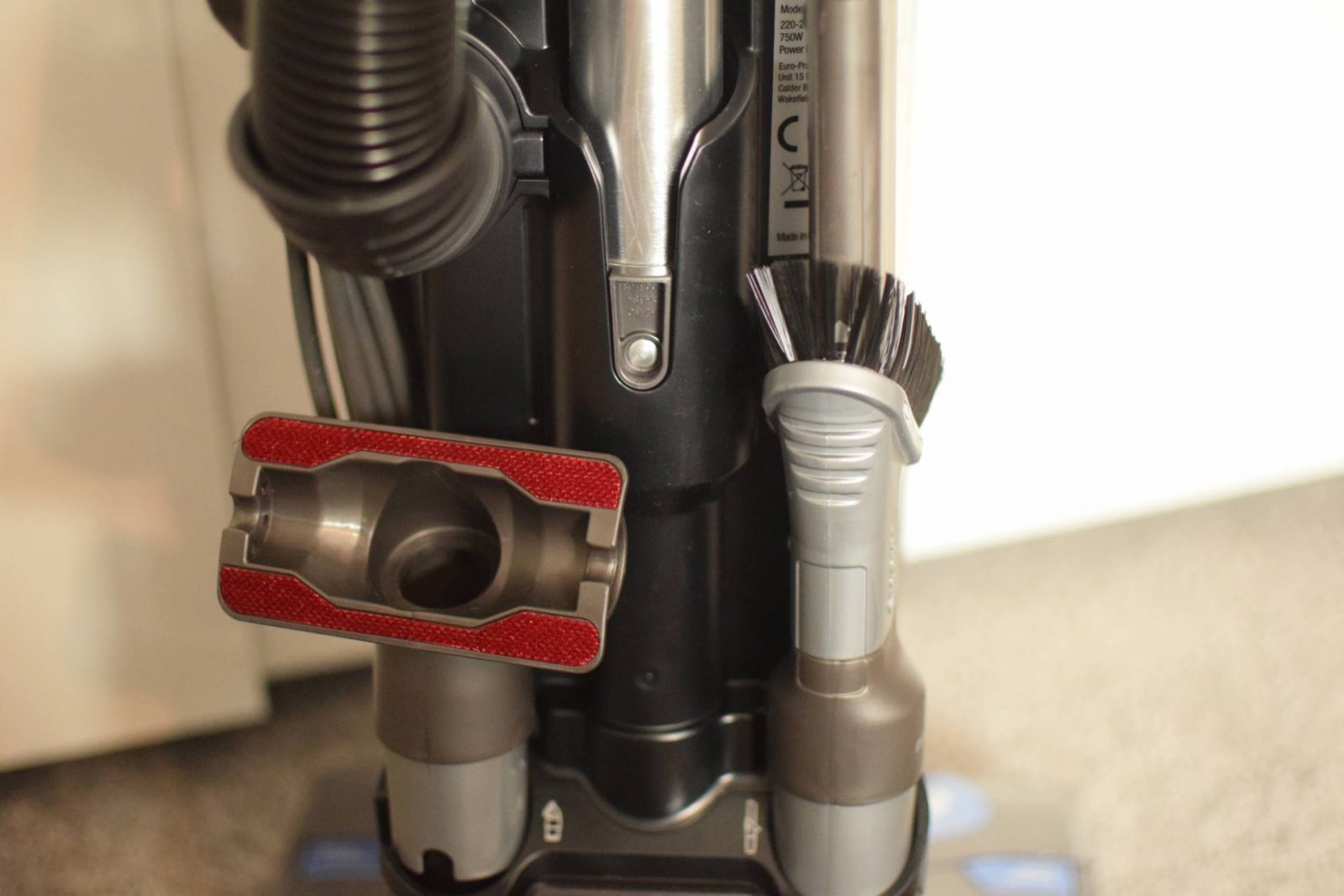 The upright vacuum has a handy space on the back to store the extra attachments which is fab – no excuse to loose them now!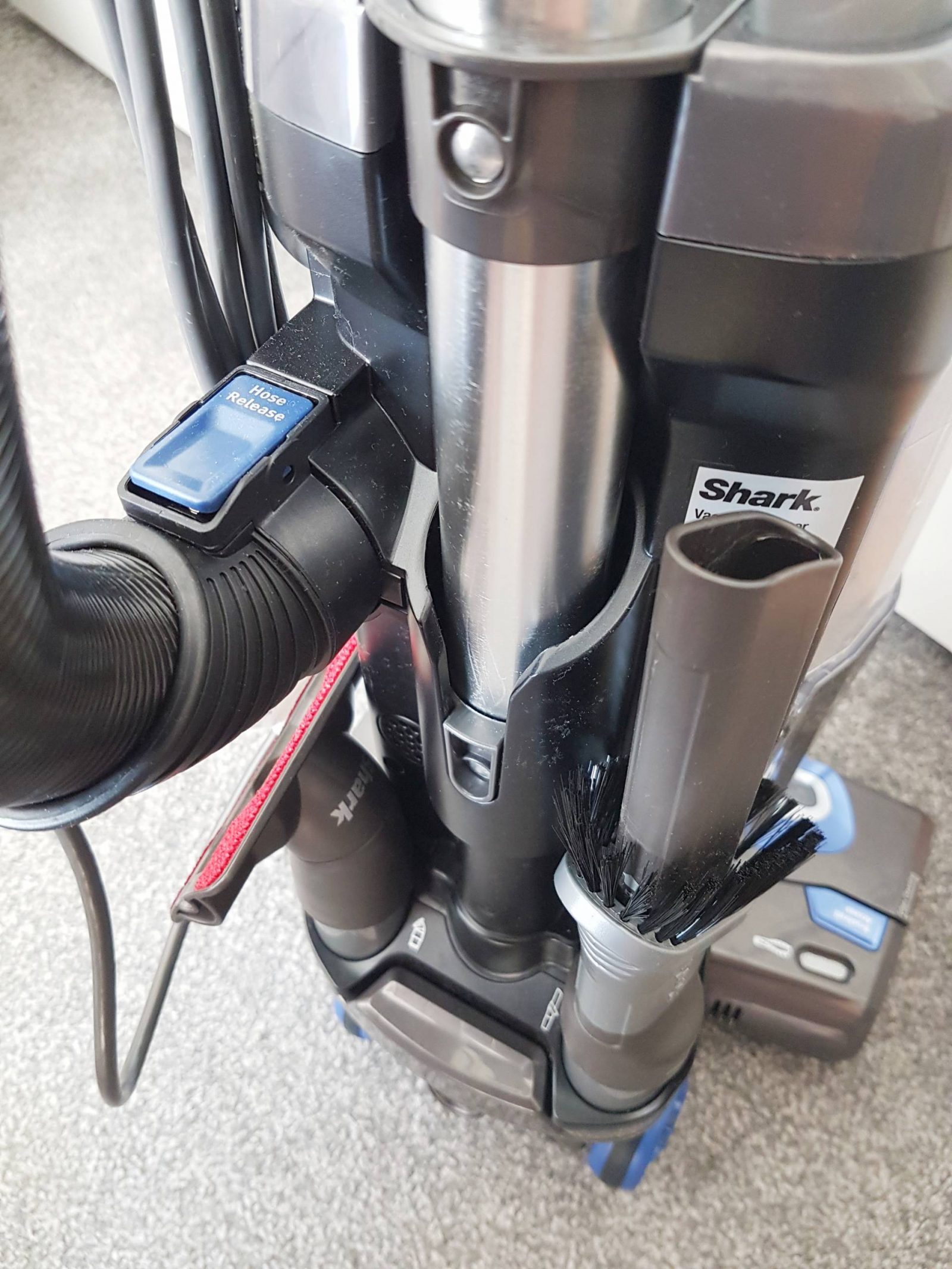 As the name says, the Lift Away vacuum 'lifts away' making it perfect for cleaning the stairs as the central cylinder lifts right out. It's makes it much lighter than carrying the whole vacuum and means you can hold it whilst reaching up to the awkward spots like the curtains, corners of the ceiling and any light shades.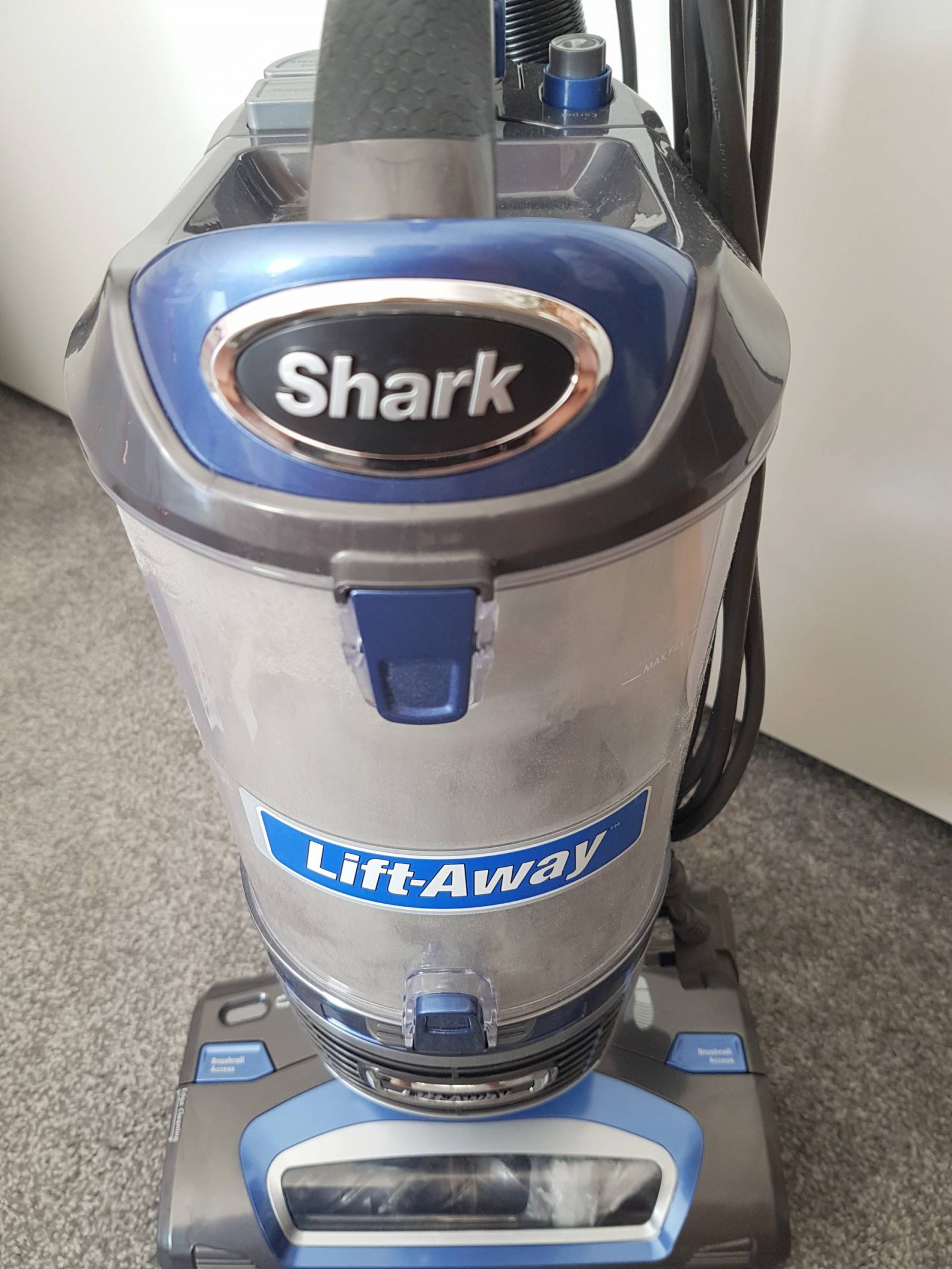 I'm very impressed with both of the Shark vacuums and I think they make the perfect addition to a family home. It's a clear idea to sell them as a package and I think they're very reasonably priced.
The suction on both is great and I can't imagine choosing a brand other than Shark now. The Shark bundle were the perfect upgrade to our vacuums and have made cleaning a much easier and effective task. I can't imagine going back to any other vacuuming brand now that I've seen how well Shark products work for us.
You can check out some more of their features in the video below.
* The vacuums were sent free of charge from AO in return for an honest review.